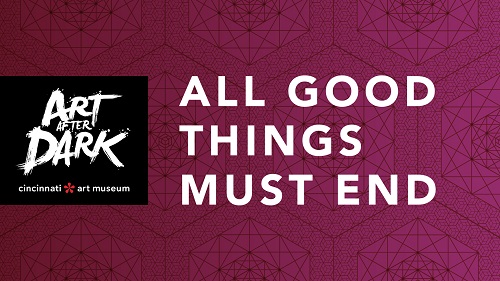 ART AFTER DARK
Friday, March 29, 2019
5 p.m. to 9 p.m.
Cincinnati Art Museum
953 Eden Park Dr.

Passport to Paris
Bonjour! Escape to the city of entertainment this month during Art After Dark: Passport to Paris! Enjoy free admission to special exhibition Paris 1900, live music from the Faux Frenchmen, dance performances from Madame Gigi's Outrageous French Cancan Dancers, food for purchase from Urban Stead Cheese, Macaron Bar and the Terrace Cafe, specialty wine from The Skeleton Root and docent-led tours of the permanent collections featuring performances by Cincinnati Playhouse in the Park.
Free admission. RSVP not required.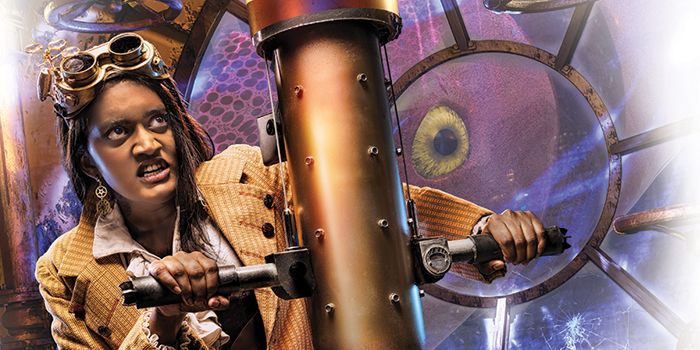 20,000 LEAGUES UNDER THE SEA
by
RYAN UNDERBAKKE
and
NICK RYAN

Adapted from the book by
JULES VERNE
A one-night only production!
Immerse yourself directly in the action for a one-night-only, theatrical adventure! Follow a thrilling, top-secret mission to infiltrate an enemy submarine and capture a deadly foe. The audience will be part of all the action, twists and difficult choices that must be made to carry out the mission, all while receiving exclusive access to the aquarium's animal exhibits, hallways, backways and hidden spots. Tickets cost $30 per person.
LEARN MORE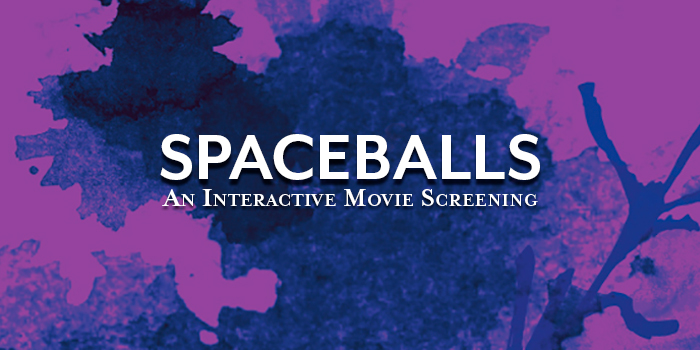 Spaceballs Screening
with Live Shadow Cast
Wednesday, March 6, 2019, at 7 p.m.
Kenwood Movie Theatre
Cost: $10

Costumes encouraged!
Join us for a special screening of the 1987 cult classic Spaceballs, featuring a live shadow cast performance. A rogue star pilot and his trusty sidekick must come to the rescue of a princess and save the galaxy from a ruthless race of beings known as Spaceballs. Join our shadow cast as they bring to life the movie in front of the screen, a la The Rocky Horror Picture Show. You just might find yourself in the performance!
Costumes are encouraged, and a reward will be given for the best dressed! Pre-show activities begin at 7:00 pm. Screening of the movie starts at 7:30pm. Kenwood Movie Theatre is located at 7815 Kenwood Rd.