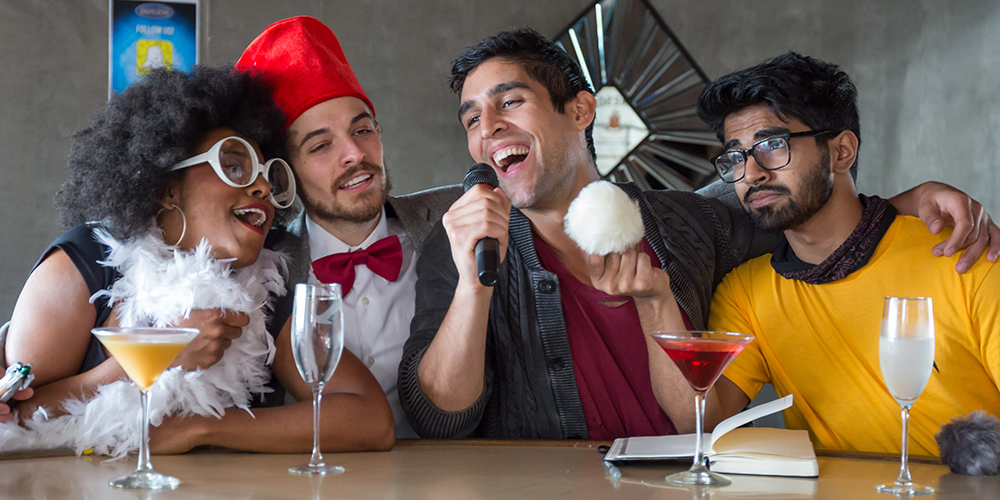 Off the Grid Bar Series
So This One Time: Story Slam
We give you a microphone. You tell your true story in five minutes or less. Mic drops optional.
Battle Ground: Lip Sync Contest
Contestants will lip sync for their lives in a competition in which the crowd determines the champion.
Live Action!: Role Play Your Favorite Sci-Fi Shows
We're bringing your favorite TV shows to life, complete with audience participation. Relive iconic episodes from Buffy the Vampire Slayer, Dr. Who, Star Trek, Firefly and Dr. Horrible's Sing-Along Blog. Costumes encouraged.