5 Questions With Barbara Chisholm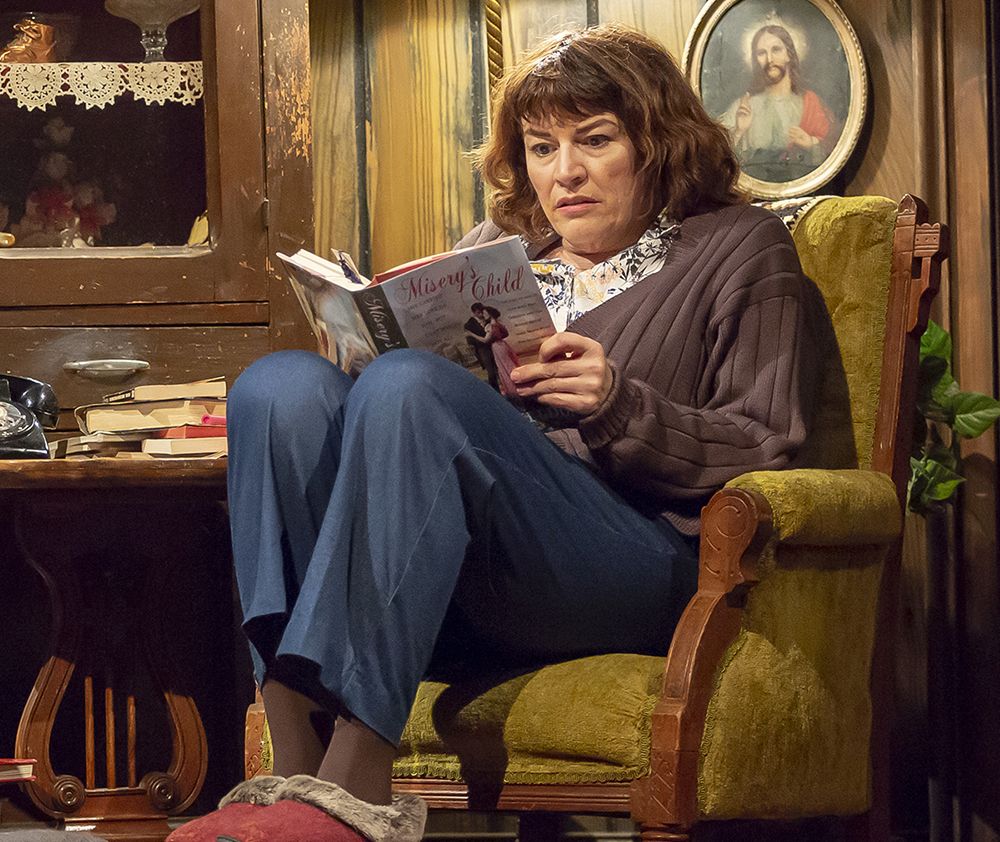 Barbara Chisholm plays Annie Wilkes in
Misery.
Barbara is overjoyed to return to Cincinnati Playhouse in the Park following her 2016 appearance in
Erma Bombeck: At Wit's End
. Hailing from Austin, Texas, regional appearances include
Erma Bombeck
at Arena Stage in Washington, D.C.;
Three Quarter Inches of Sky
at Playwrights' Center in Minneapolis;
Keep Your Forks
at Berkeley Rep;
Red Hot Patriot: The Kick-Ass Wit of Molly Ivins
in Austin; The Women at San Diego Rep and multiple appearances with the iconoclastic Rude Mechs. Film credits include a supporting role in the Oscar-nominated Boyhood, as well as roles in
Mr. Roosevelt
and
Fast Food Nation
, among others. On television, she appeared in the Emmy Award-winning
American Crime
and
Friday Night Lights
. She has thrice been voted Best Actor in the Austin Chronicle's annual Best of Austin and is the recipient of multiple B. Iden Payne Awards, Austin Critics' Table Awards and Drama Logue awards for acting. As Producing Director of Red Then Productions, Barbara starred in
When Something Wonderful Ends
and produced two highly successful runs of a one-man adaptation of Shakespeare's Henry V. She teaches acting at the University of Texas at Austin, is married to journalist, director and actor Robert Faires and is the proud parent of early career director, Rosalind Faires.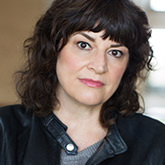 How long have you been acting, and where did you receive your training?
Haven't we all been acting since birth? I tell my students (I teach at the University of Texas at Austin) that babies playing peek-a-boo are acting. But I recall putting on plays with siblings and friends in elementary school, forcing my parents and aunts and uncles to endure evening performances after dinner. I took speech and drama throughout middle and high school and studied drama at the University of Colorado and Catholic University of America. As an adult, I've been learning from every artist I've been fortunate to encounter — sometimes in formal classes and workshops, sometimes in rehearsal rooms as a collaborator.
When did you know you wanted to be an actor, and what's your favorite part of the job?
I don't remember deciding, "I'm going to be an actor." I just always did it, ever since I was a kid. Plays in the basement led to plays in school which led to plays after graduation which led to being professionally hired… Hands down, my favorite part of the job is meeting collaborators and constantly learning. Every time, it's a new sandbox and there are new people who open creative doors that I didn't know existed. I get to challenge myself in ways I couldn't have imagined without collaborators. And stepping into the shoes of another human begets empathy in a deep, deep way.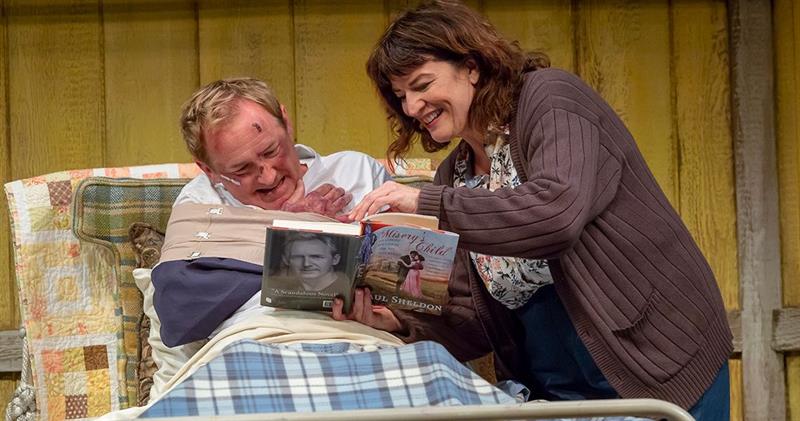 David Whalen and Barbara Chisholm in Misery. Photo by Mikki Schaffner.
What is your all-time favorite role you've performed, and why?
In the midst of a rich experience, I tend to favor the role I'm currently involved in, so at the moment my favorite is Annie. She's such a marginalized, damaged, passionate person with real potential. Circumstances have conspired for us to be at this particular moment, where things go terribly awry, but I have deep empathy and affection for her. That said, I look back with fondness on Constance in Kirk Lynn's Shakespeare series,
Fixing King John,
Erma Bombeck
(for the deep resonance she invokes in audiences), Penny in
The Totalitarians
and Hermione in
The Winter's Tale
.
What role have you been dying to play, and why?
There are so many playwrights working today whose work I admire so much that I keep coming across new plays that thrill me! I'd love to do
Book of Will
by Lauren Gunderson;
Tiny Beautiful Things
by Nia Vardalos;
Three Quarter Inches of Sky
by Sherry Kramer;
A Doll's House, Part 2
by Lucas Hnath.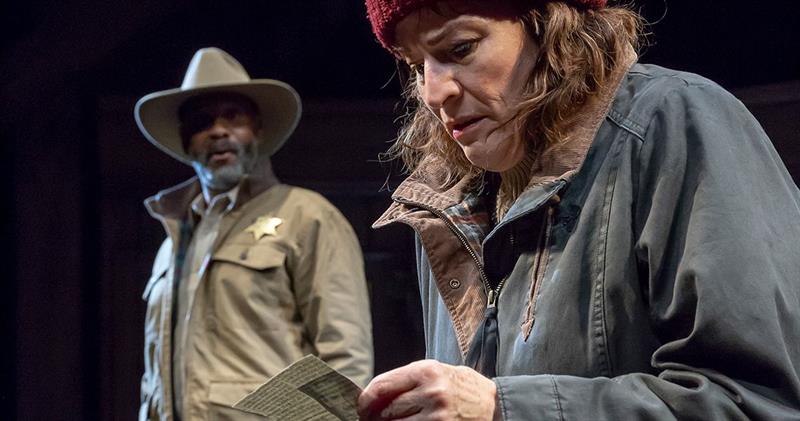 Kenneth Early and Barbara Chisholm in Misery. Photo by Mikki Schaffner.

What has been the most interesting part of working on Misery so far?
The production of
Misery
is the result of some of the most astonishing creators I've ever worked with. From the insightful, tender, patient, humane direction of Blake Robison (who really set the tone for this process), to the brilliant cast mates in David Whalen and Ken Early (neither of whom I knew prior to this and both of whom I'd leap at to work with again), to the designers (the set is a technological and artistic marvel, the lights are cinematically evocative, the sound is haunting and almost another character, the costumes are spot on and revealing, the fight direction mind-blowing and harrowing), to the stage management and crew who keep the show tight, tight, tight. EVERYONE brings their A game. And these folks' A game are the best in American theatre. There's nothing more satisfying and challenging and enriching than reaching to be at these people's level.
To learn more about the Playhouse's production of
Misery
, visit our
production detail page
.