Mommy Bloggers: Writers, Humorists and the Columnists of Today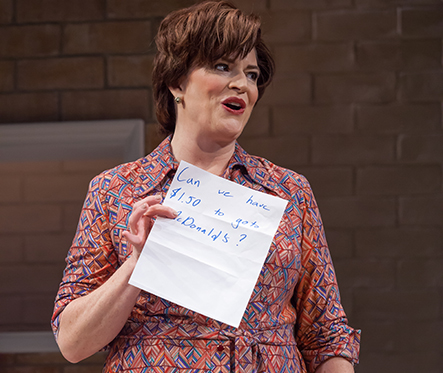 Erma Bombeck began writing columns in 1964 for her community's newspaper using wit and wisdom that revealed the realities of being a suburban housewife and mother. The landscape of journalism has changed greatly since Bombeck's day, and today the Internet has given writers endless opportunities to self-publish online as bloggers. Comprised of various niches, blogging allows writers to share their lives and experiences, and connect with readers based on shared interests.
"Mommy bloggers," as they call themselves, make up an online community that sheds light on the world of parenting and motherhood. While some of these blogs focus on new and different ways to care for one's family, others poke fun at their own misadventures using humor and sarcasm—much like Bombeck did with her columns. We've provided a list of more light-hearted and comical mommy bloggers here.
---
Women in the Cincinnati/Northern Kentucky area cover their parenting experiences from the good, the bad and the painfully entertaining. The blog hosts a team of more than 20 contributing writers in the region. We recommend checking out the "Mommy Musings" category. Here's an example of the humor that awaits, from "Regrets of the Non-Volunteer," written by contributor Maddie Forrester:
"Sports for the very young are, at best, barely controlled chaos. I can't decide if I'm more of a cat herder or a circus ringmaster, chasing rogue clowns. My own kids—two of them—are out there, too. My parenting is on display, as my darling twinadoes decide, moment by moment, if they would rather foment insurrection or, you know, compliance."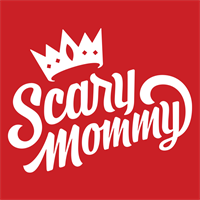 In 2008, writer Jill Smokler started a personal blog that took a self-deprecating look at motherhood. With an air of sarcasm (and undeniable relatability), the blog became immensely popular. Scary Mommy has since grown into a community of millions of women who document and discuss their own parenting adventures.
Scary Mommy features both blog and video content with topics from pregnancy ("It's So Hard to Say Goodbye… To Your Pregnancy Body Pillow") to raising children ("My Child Hates Dinnertime") to empty nesting ("Balance is a Damn Myth. Don't Be Afraid to Pursue Your Passions, Moms").



With her site formerly known as "Divine Secrets of the Domestic Diva," writer and humorist Susan McLean invites readers to witness her honest and hilarious accounts of being a mother of three. The blog doesn't contain posts about pitch-perfect table settings and successful Pinterest crafts. In fact, the logo shows a glass of red wine in mid-spell, accompanied by the sub-header, "Because they can't all be Hallmark Moments." McClean comically writes, "I try my best to look at the lighter side of being an aging, non-exercising, sleep-deprived, work at home mom."
In one of her more popular posts—titled "Mom Shaming"—McClean invites other mommy bloggers to share a picture of themselves admitting to having broken an unspoken parenting code, like lying to your child about having to work just grab a moment of alone time. The "shame list" altogether celebrates harmless moments of self-indulgence that come so sparingly when raising children.
Comedians Kristin Hensley and Jen Smedley tackle mothering with a big dose of laughter and a little bit of wine. The hilarious duo star in 4-6-minute videos in which they opine on the craziness that happens every day as a parent. "From snot to stretchmarks to sleepless nights," they write in their bio, "Kristin and Jen know firsthand that parenting is a hard job and they invite you to join them in taking it all a little less seriously (even if for a few short minutes a day)."
Hensley and Smedley have taken their comedy on the road for their "Mom's Night Out: Summer Break Tour." Check out their performance schedule here.
To learn more about the Playhouse production of Erma Bombeck: At Wit's End, visit the production detail page.
Barbara Chisholm in Erma Bombeck: At Wit's End. Photo by Mikki Schaffner.