The Playhouse's Multigenerational Gems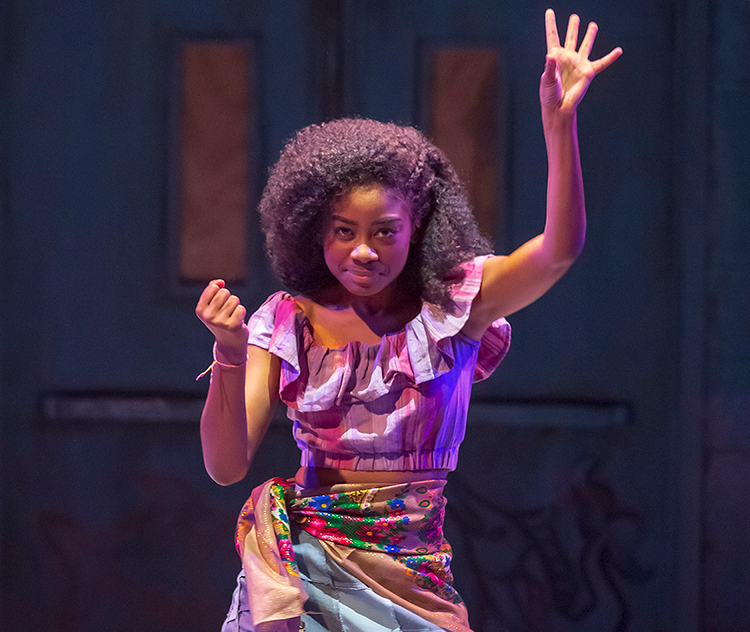 When Artistic Director Blake Robison began his tenure at the Playhouse at the start of the 2012-13 season, he brought with him a new, programmatic initiative: to include more multigenerational productions. These are plays that appeal to regular, adult audiences and are also enjoyed by young people and teens.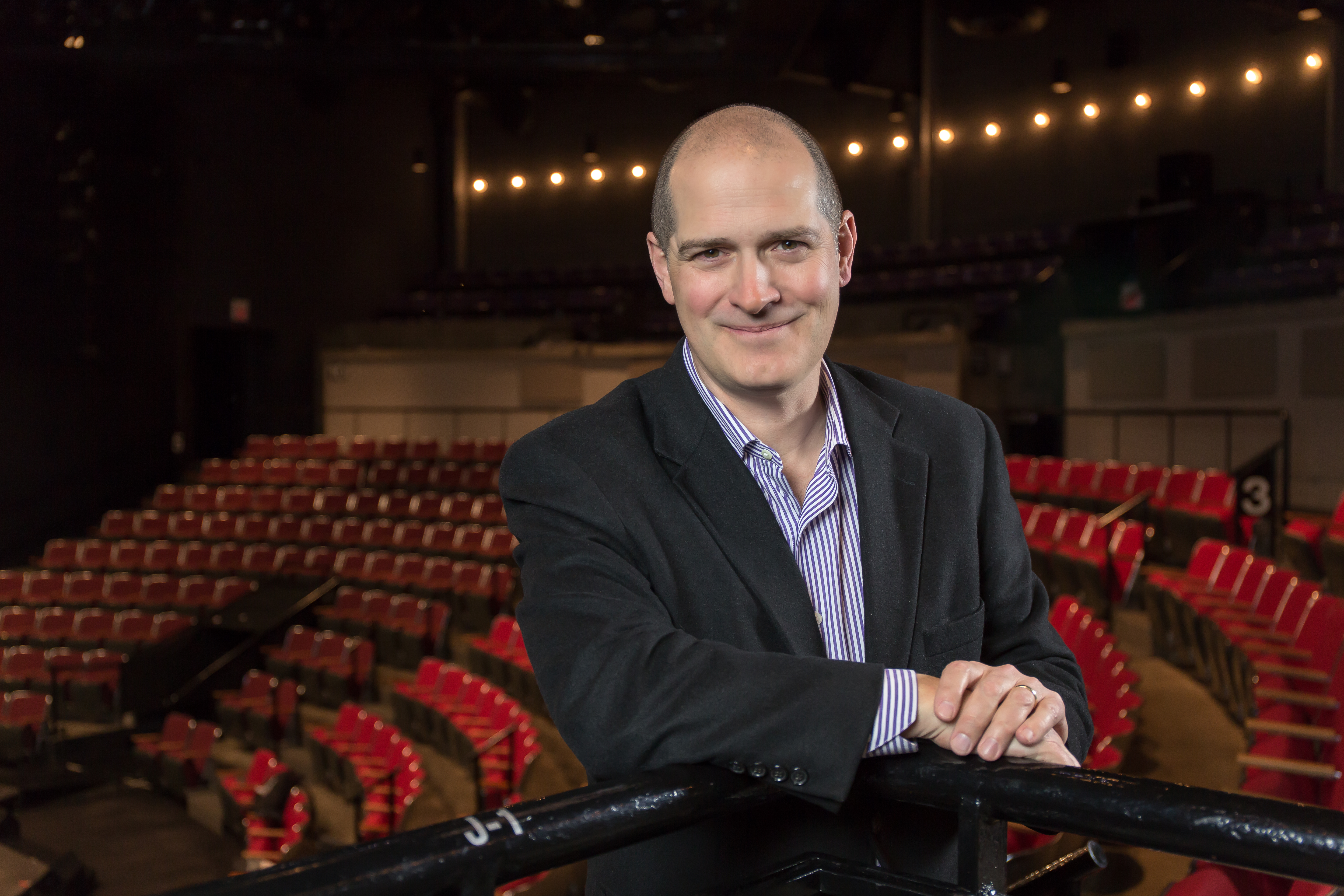 Playhouse Artistic Director Blake Robison. photo by Mikki Schaffner.

"When kids are 8, 9, 10 years old and they're finally ready to sit through a full evening of theatre with parents or grandparents, we want to make sure they have the opportunity to do so. That's a need the Playhouse can fill in this community," says Robison.

With that perspective in mind, Robison has prioritized artistic efforts that introduce up-and-coming theatre lovers to top-notch, mainstage productions featuring the nation's leading artists. In addition to the annual favorite, A Christmas Carol, the Playhouse has performed at least one or two other multigenerational shows on the main stage each season since 2012.

"It's absolutely a delight to see a grandparent, a parent and a kid all enjoying the story in their own way. Like a really good Pixar film, these stories work on all levels," says Robison. "Plays and musicals like The Secret Garden and To Kill a Mockingbird have provided thoughtful family entertainment to our audiences in recent seasons."

Since Robison's arrival, the Playhouse has sold more than 45,000 youth tickets for mainstage shows. That averages out to more than 9,000 mainstage youth tickets per season and represents a 68-percent increase in mainstage youth attendance over the past five seasons.

Take a look at a few of the Playhouse's recent multigenerational gems under Robison's artistic leadership.
---
Hearts soared in the Tony Award-winning, Calypso-flavored musical about a peasant girl who rescues a wealthy boy and falls in love with him.
Lauren Chanel (Ti Moune) and the cast of Once on This Island. Photo by Mikki Schaffner.

"The remarkable cast, many making their debut at the Playhouse, deliver each number with voices gifted from the heavens. This cast could cut a soundtrack recording today and I would be the first to download and stream it a million times." — CityBeat
---
We fell in love all over again with the Peanuts gang in this whimsical musical that featured delightful songs and a new musical arrangement.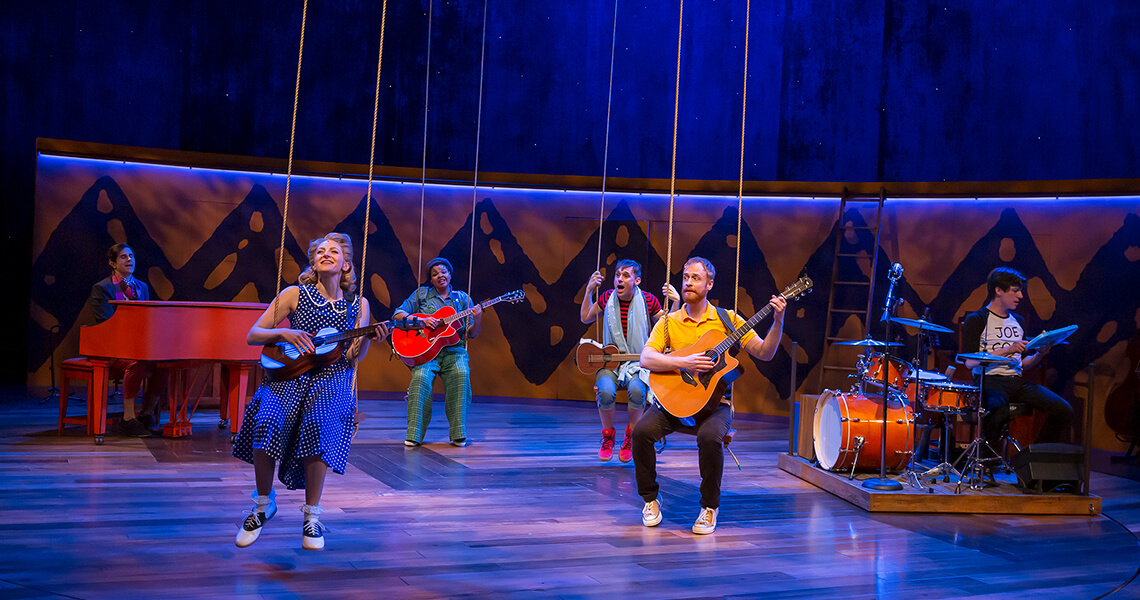 The cast of You're a Good Man, Charlie Brown. Photo by Mikki Schaffner.

"A couple of times a year, the Playhouse promises family-friendly productions. It's hard to remember one that fits the bill as well as this one. It is sweet and straightforward enough to please young theatergoers. And it's sharp enough for the grown-ups." — Cincinnati Enquirer
---
Middle sister Mary finally took center stage in this charming and romantic sequel to Jane Austen's Pride and Prejudice.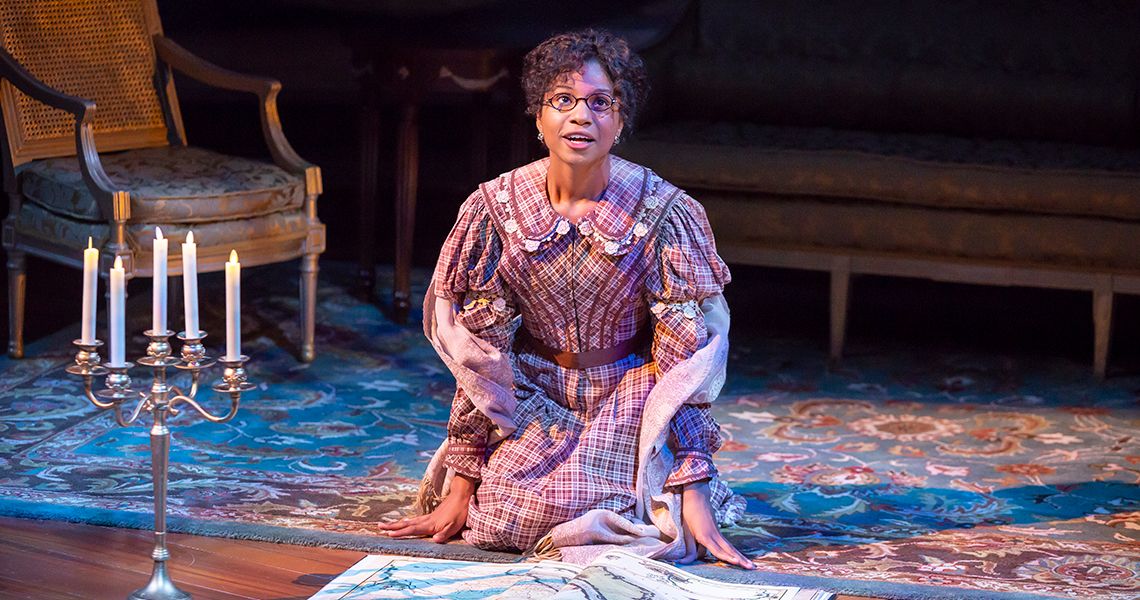 Ayana Workman (Mary Bennet) in Miss Bennet: Christmas at Pemberley. Photo by Mikki Schaffner.

"Audiences will fall in love this performance and will the be one of the best offering in Cincinnati Theatre this year. It is one not to miss." — Cincinnati Gazette
---
We set sail on the journey of a lifetime, complete with cutthroat pirates, a treasure map and a courageous boy entangled in a dangerous swashbuckling expedition.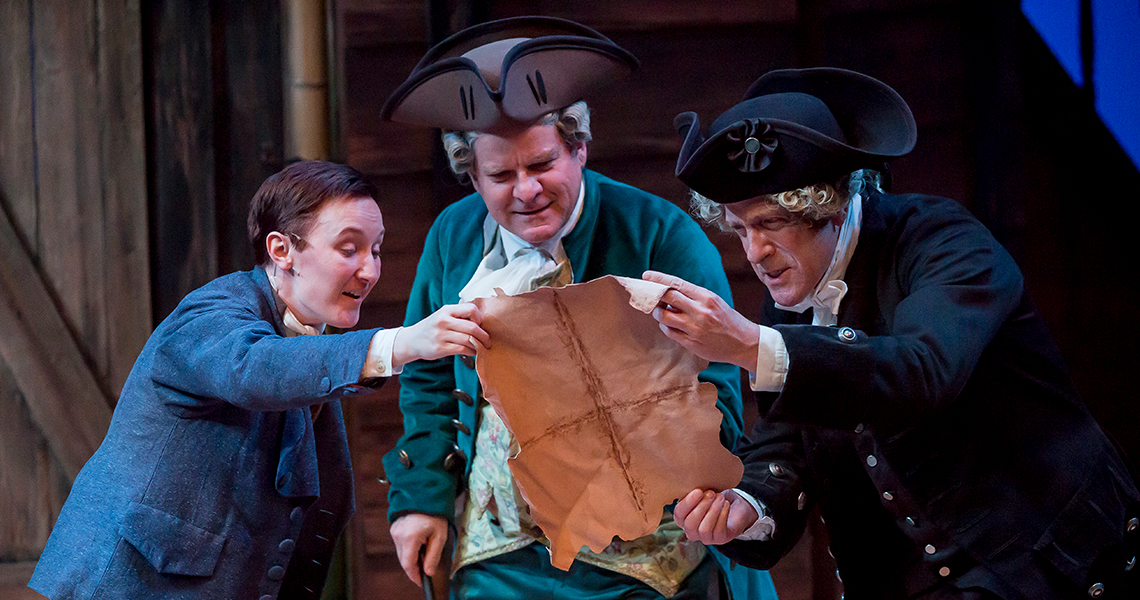 Em Grosland (Jim Hawkins), Andy Paterson (Squire Trelawney) and Barry Mulholland (Dr. Livesey) in Ken Ludwig's Treasure Island. Photo by Mikki Schaffner.

"Whenever a show welcomes kids of a certain age there is a palpable level of excitement. Kids being earnestly excited about theater brings a dynamic that you just don't get out of serious-minded adults. "Treasure Island," playing now at Cincinnati Playhouse in the Park, is exactly one of those shows." — ArtsWave

---
With equal parts comedy and adventure, your favorite detective took on his most famous case in this pulse-pounding, murderously funny ride.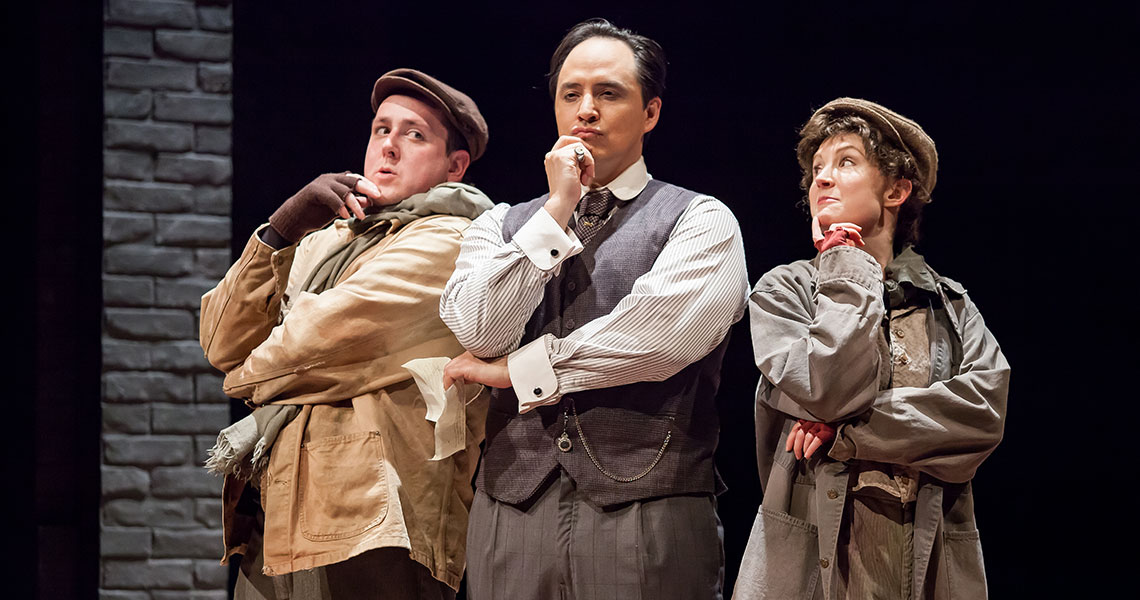 Brian Owen (Actor One), Rafael Untalan (Sherlock Holmes) and Nisi Sturgis (Actress One) in Ken Ludwig's Baskerville: A Sherlock Holmes Mystery. photo by Mikki Schaffner.

"Ken Ludwig's 2015 script Baskerville: A Sherlock Holmes Mystery translates The Hound of the Baskervilles into something new and entertaining while faithfully rendering the story of Holmes and his devoted companion Dr. Watson." — CityBeat, Critic's Pick

---
A power-hungry plant sent a nerdy florist down a murderous path for a hilarious musical treat combining rock, Motown and Broadway.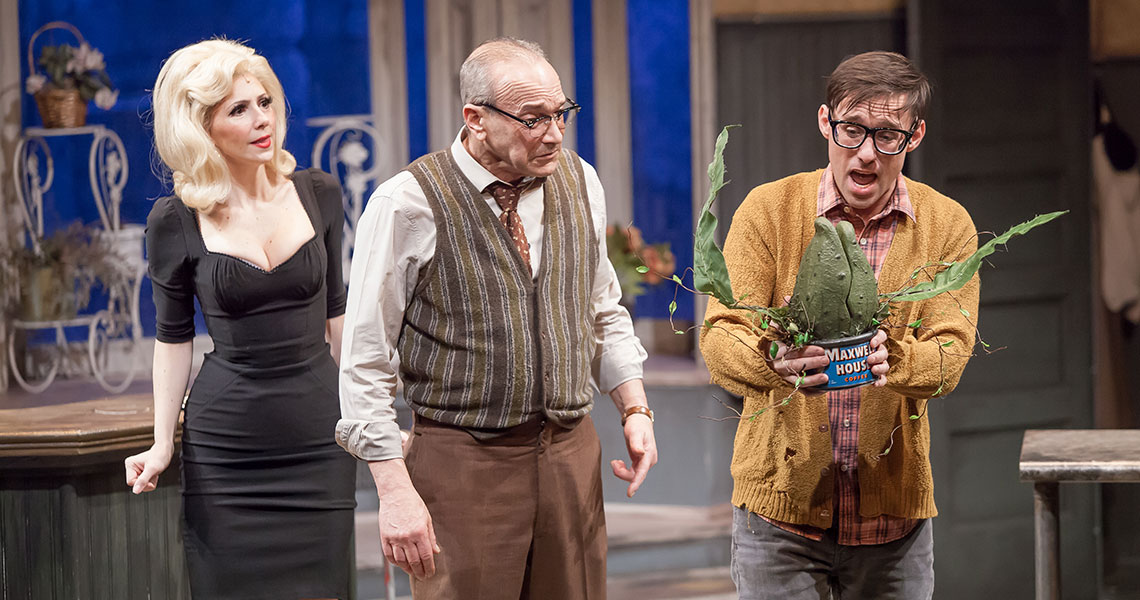 Gina Milo (Audrey), David Meyers (Mr. Mushnik) and Nick Cearley (Seymour) in Little Shop of Horrors. photo by Mikki Schaffner.

"Crowd-pleasing, smartly directed, hilariously performed and musically pitch-perfect, too. What a fantastic and fun night of theatre." — The Sappy Critic

---
To Kill a Mockingbird (2016)
This sweeping adaptation of Harper Lee's Pulitzer Prize winner is a timeless tale of innocence lost and honor found.


John Feltch (Atticus) and Brooke Chamberlin (Scout) in To Kill a Mockingbird. photo by Mikki Schaffner.

"What is especially rewarding about this production is that it's hard to find a weak link in the cast. … Every actor on the stage, right down to the spectators in the courtroom, is credible. Even after years of seeing this show on screens or in books, it's hard now to imagine that these characters could possibly look different than the ones who are on the Playhouse's stage." — The Cincinnati Enquirer

"Perfection. That's the word that continues to run through my head today after watching the opening night performance of To Kill a Mockingbird at the Cincinnati Playhouse in the Park last night." — The Sappy Critic

---
The Secret Garden (2015)
A soaring musical version of the beloved family classic about a little girl who coaxes an abandoned garden back to life.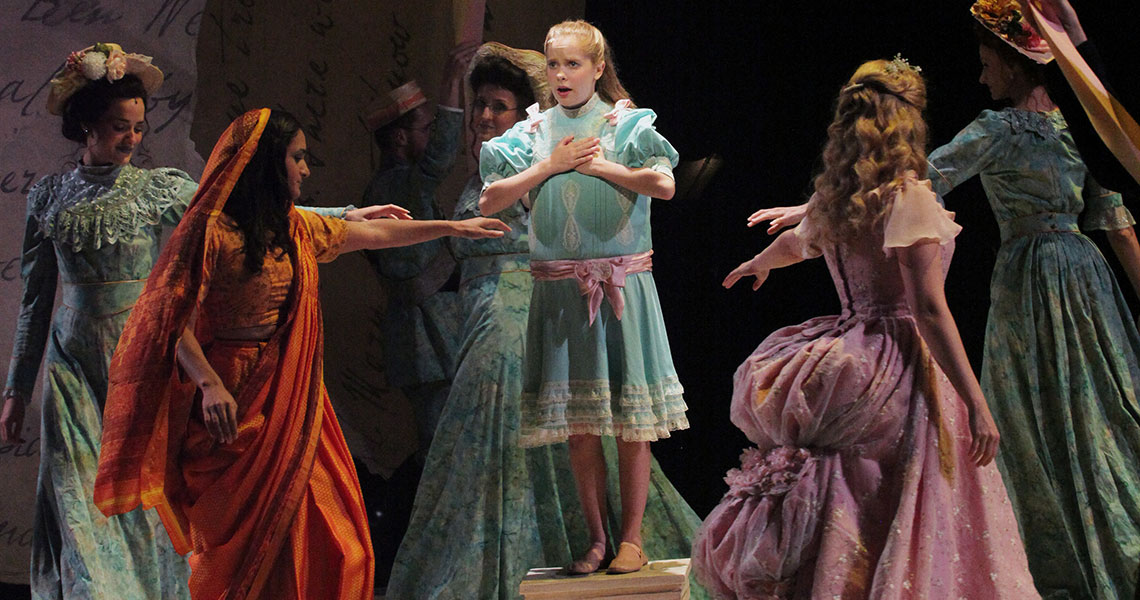 The cast of The Secret Garden. photo by Mikki Schaffner.

"It's a special thing to be in a theatre and witness a genuinely beautiful, richly told and cohesive production of a complex show. … Exquisitely performed and masterfully directed, this show tugs at the heartstrings, strokes the artistic soul and challenges the minds of theatregoers in a fully satisfying presentation." — Talkin' Broadway

---
Peter and the Starcatcher (2015)
Audiences encountered the Neverland they never knew in this hilarious and inventive Peter Pan prequel, winner of five Tony Awards.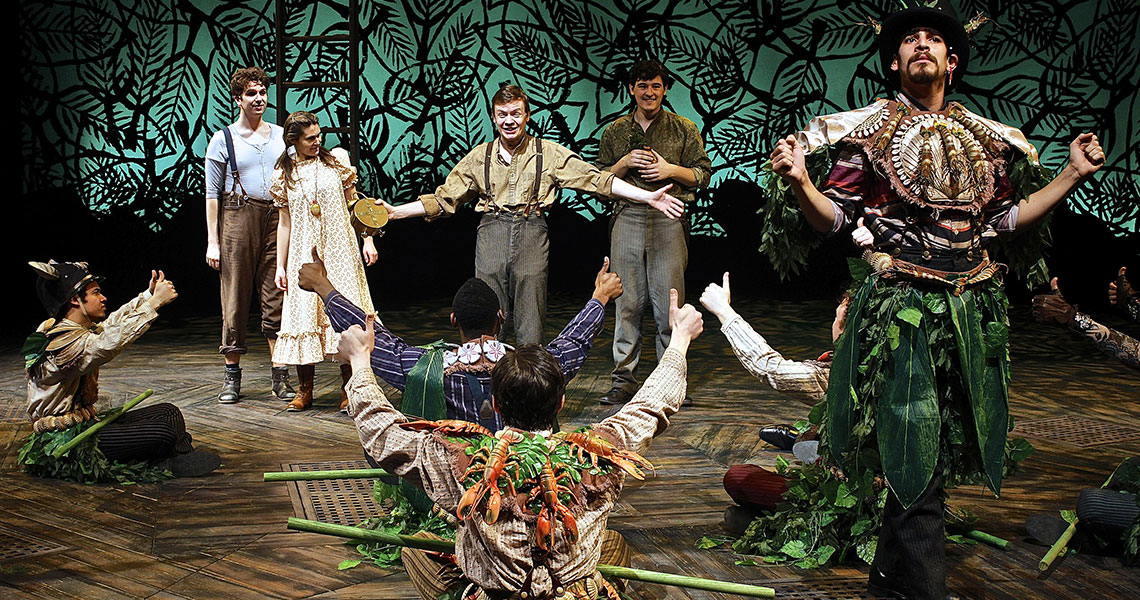 The cast of Peter and the Starcatcher. photo by Mikki Schaffner.

"Cincinnati Playhouse in the Park knows their audience well and are giving them what they want ... People were laughing hysterically, applauding with gusto, and were obviously enjoying themselves throughout the two-and-a-half-hour production on opening night." — The Sappy Critic

---
Pride and Prejudice (2014)
Audiences fell in love all over again with Jane Austen's beloved characters as they navigated the rocky road of manners and matrimony.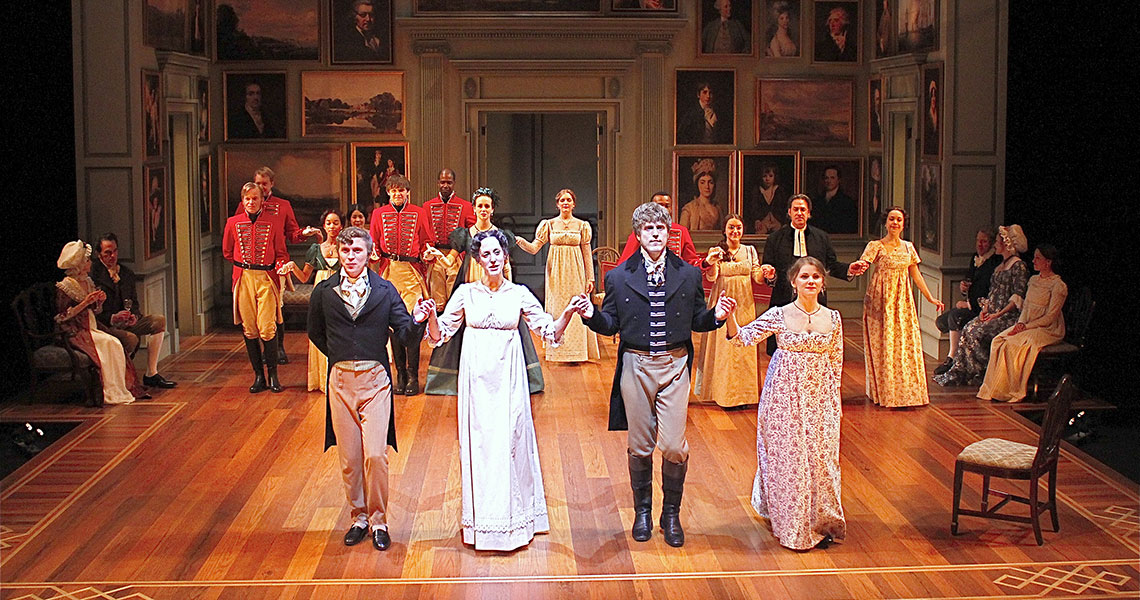 The cast of Pride and Prejudice. photo by Sandy Underwood.

"Peeking out from under the hilarity and the frenzy are a subtlety and a mannered sense of reserve that Austen would recognize. It is a testament to the excellence of this production that even though we know Elizabeth and Mr. Darcy will end up together, we spend half the show wondering how it can possibly come to pass." — The Cincinnati Enquirer

---
The Three Musketeers (2012)
It was all for one and one for all in this action-packed adventure of heroism, treachery and honor.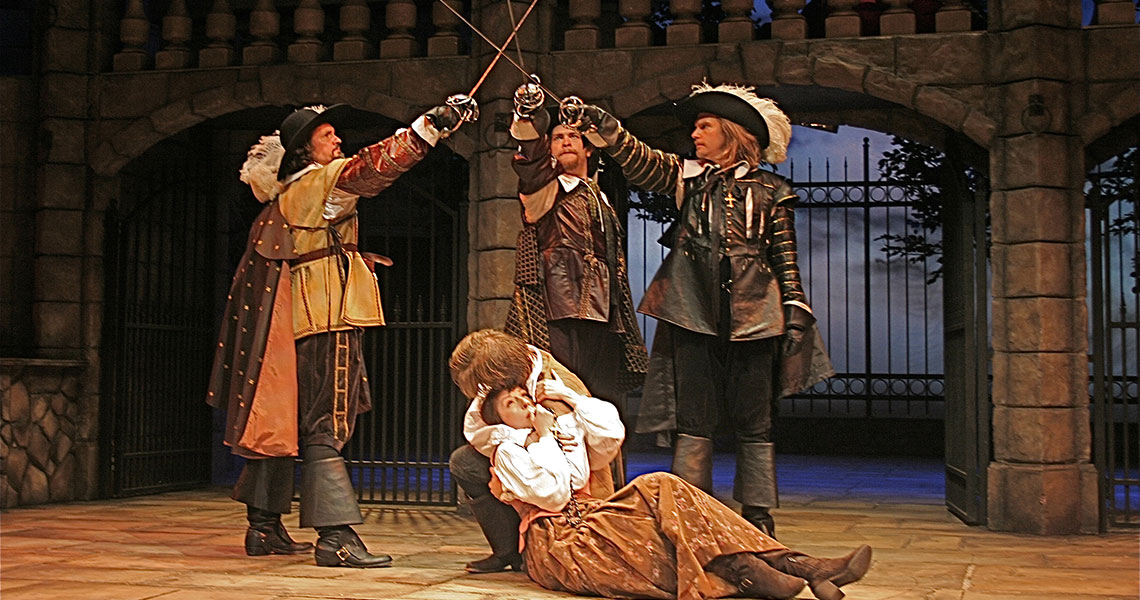 The cast of The Three Musketeers. photo by Sandy Underwood.

"Robison and fight choreographer Drew Fracher have staged enough swashbuckling swordplay and heroic physicality to keep audiences applauding after numerous brawls and duels, performed at full-speed with reckless abandon by skilled performers." — CityBeat

---
To learn more about this season's multigenerational shows like 2 Pianos, 4 Hands; Buddy: The Buddy Holly Story; and Agatha Christie's Murder on the Orient Express, visit our 2019-20 season page.


Pictured at top: Lauren Chanel in Once on This Island by Mikki Schaffner.