Beyond the Stage: Margaret Atwood's ALIAS GRACE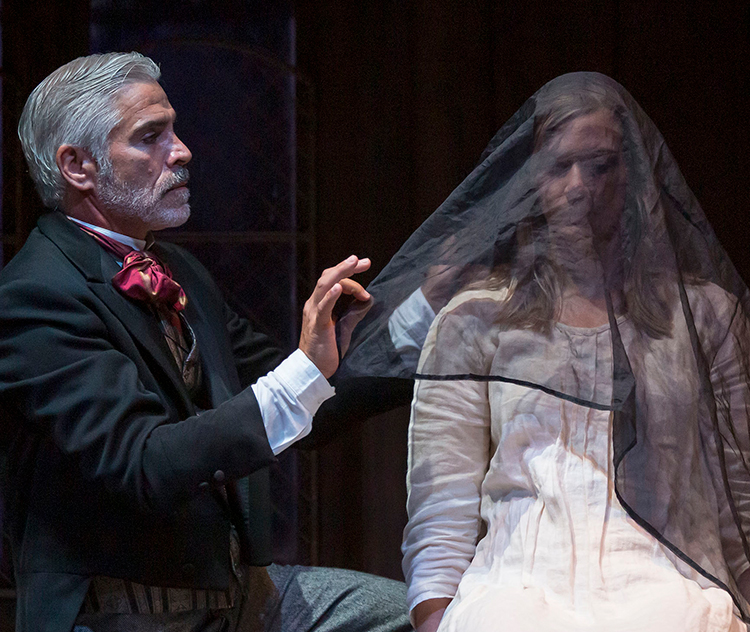 Were you enthralled by Margaret Atwood's chilling psychological drama Alias Grace and left begging for more? Broaden your knowledge of mysterious crime lore with these spine-tingling books, podcasts, television shows and films.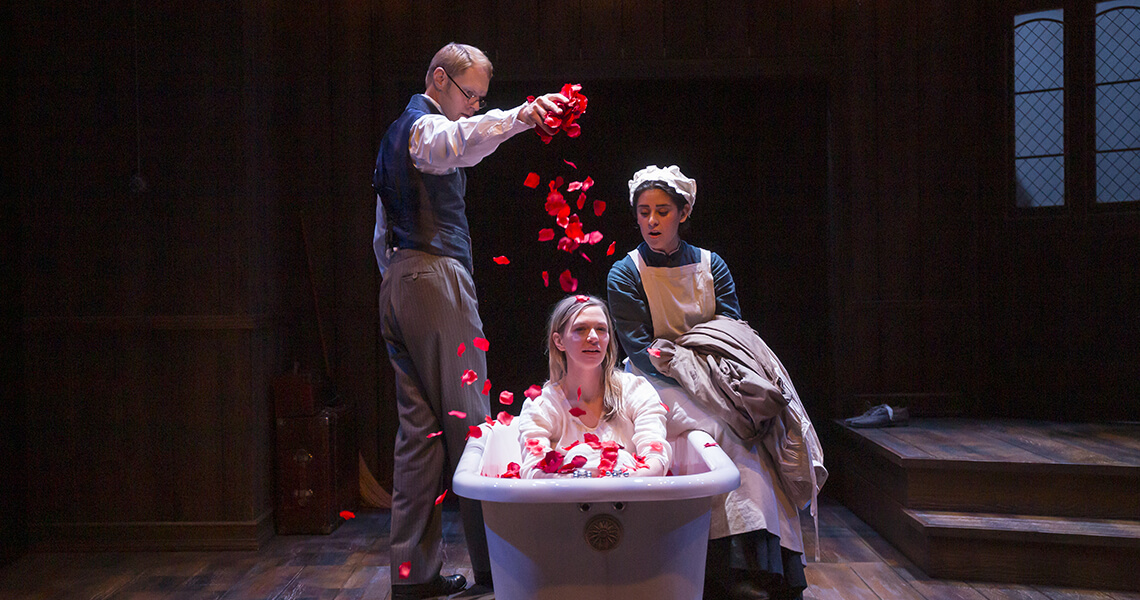 Grant Goodman, Caroline Hewitt and Andrea San Miguel in Alias Grace. Photo by Mikki Schaffner.


TRUE CRIME/HISTORICAL FICTION
Burial Rites by Hannah Kent
Based on a true story, Hannah Kent depicts the final days of Agnes, a young woman accused of the brutal murder of her former master in Iceland in 1829. This riveting novel poses the question, "How can one woman hope to endure when her life depends upon the stories told by others?"
The Blind Assassin by Margaret Atwood
Decades after the mysterious death of her sister, Iris Chase recounts the memories of their childhood and the startling deaths in their wealthy, eccentric family's history. Gothic suspense, romance and science fiction collide in this beguiling tale of the 1940s that ends with an astonishing twist.
The Devil in the White City by Erik Larson
Set in Chicago during the 1893 World's Fair, Erik Larson tells the true story of a pharmacist and serial killer who used the fair to lure in his victims. What unfolds is a narrative filled with the "wonder of newly discovered history and the thrills of the best fiction."
Midnight in the Garden of Good and Evil: A Savannah Story by John Berendt
On May 2, 1981, shots rang out in Savannah's grandest mansion, and the hauntingly beautiful city is still grappling with its aftermath. John Berendt not only chronicles the events of a true landmark murder case, but also the downfalls of an isolated community that is dedicated to keeping up appearances.



CHILLING PODCASTS
Lore
Lore is an award-winning, critically acclaimed podcast about dark historical tales. Each episode examines the creatures, people and places of these scary stories through a modern campfire experience. Listen on Apple Podcasts, Spotify or Google Play.
My Favorite Murder
In this true crime comedy podcast, hosts Karen Kilgariff and Georgia Hardstark tell each other their favorite murder stories. A top 10 regular on iTunes' comedy podcast chart, the show has sparked an enthusiastic "Murderino" fan base that shares their own hometown crime stories and sold-out their nationwide tour. Listen on Apple Podcasts or Spotify.
Serial
The first podcast to have ever won a Peabody award, Serial unfolds one true crime story over the course of every season. Host Sarah Koenig follows the plots and characters wherever they lead, not knowing the story's ending until she gets there. Listen on Apple Podcasts, Spotify or Google Play.

THRILLING TELEVISION SHOWS
Alias Grace
In this six-episode Canadian miniseries based on Margaret Atwood's award-winning novel, a psychiatrist determines whether a woman accused of the double murder of her employer and his housekeeper should be pardoned for insanity.
Making a Murderer
Filmed over the course of 10 years, this true crime documentary series follows the riveting story of two men accused of a crime they may or may not have committed. Making a Murderer won an Emmy Award for Outstanding Documentary or Nonfiction Series.
The Handmaid's Tale
Adapted from the classic novel by Margaret Atwood, The Handmaid's Tale depicts a dystopian future following a Second American Civil War where fertile women are forced into child-bearing slavery under a totalitarian dictatorship. The series has three seasons and won an Emmy Award for Outstanding Drama Series.

MYSTERIOUS FILMS
Nightcrawler
Louis Bloom, played by Jake Gyllenhaal, pushes his way into crime journalism when he records a violent event in Los Angeles and sells the footage to a local television station. Nominated for an Academy Award for Best Original Screenplay.
Shutter Island
Based on the best-selling novel by Dennis Lehane and directed by Martin Scorsese, Leonardo DiCaprio stars in this psychological thriller as a U.S. Marshal investigating a psychiatric hospital on Shutter Island after the disappearance of a murderer.
Zodiac
A San Francisco cartoonist becomes obsessed with finding the Zodiac Killer who is an unidentified individual who terrorized the Northern California area during the late 1960s and early '70s.
---
To learn more about the Playhouse's production of Margaret Atwood's Alias Grace, visit our production detail page.