Nick Cearley on the Playhouse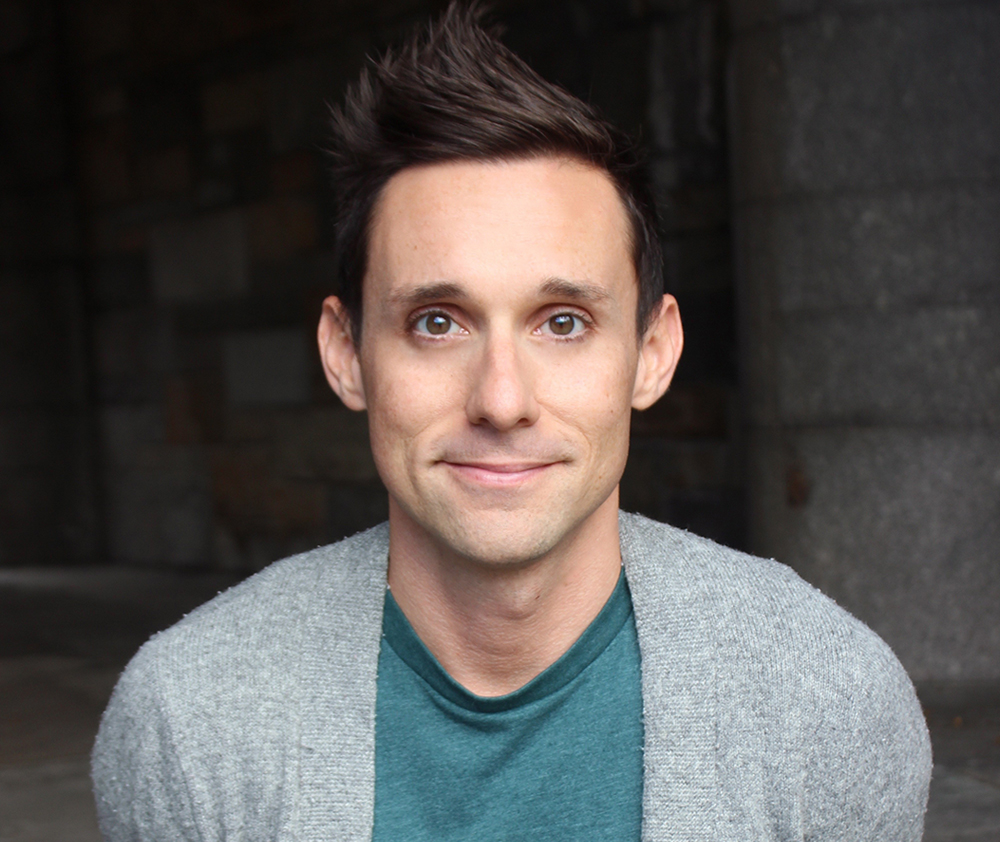 Nick Cearley is a New York-based actor and performer who was raised in Fairfield, Ohio. He co-conceived and played Linus in our 2019 actor-musician production of You're a Good Man, Charlie Brown, and played the lead role of Seymour in our 2017 production of Little Shop of Horrors. Cearley took a break from his performing schedule to share his thoughts about the Playhouse.
---
I grew up coming to the Playhouse. The first play I ever saw was in 1990 — The Wizard of Oz — and I remember being super affected. The spiral staircase came all the way down from the ceiling, and it looked like a tornado. The Wicked Witch of the West was played by a man, and I thought, "What? That's crazy!" I feel that, for the longest time, the Playhouse has been doing everything out of the box like that and thinking more progressively.
My third-grade class did The Wizard of Oz right after I saw the Playhouse production. I auditioned for the Wicked Witch of the West because I saw this theatre do it. I probably would have been terrified, being a boy who was auditioning for a classic role that's typically played by a woman. Instead, I was confident. I thought, "Well, I just saw it done this way on a professional stage and I know it can be done." So, I auditioned for the role, and they gave it to me. In third grade!

I've been working as an actor and performer out of New York for 16 years, performing on Broadway, off-Broadway and at theatres around the country. National tours do serve their purpose; I think it's great to bring a Broadway production through the Aronoff Center, and you get to see the razzle dazzle of the shows. But I think having something home-grown in a space like the Playhouse — a theatre that has also won Tony Awards — is very special and a lot more intimate.
There's a sense of pride that comes with supporting art that's made locally. It's almost like supporting your local business as opposed to supporting the corporate one.
With our actor-musician production of You're a Good Man, Charlie Brown, we were really taking a classic and reimagining it. I believe the Playhouse is one of the only theatres in the country that has such a strong reputation for breeding that kind of musical and knowing how to do it. Being able to do that in such a safe space was like working on something in your own house. They didn't want a straight-up version of You're a Good Man, Charlie Brown — they supported our artistic vision of breathing new life into it. That's why my heart is here.

If you want to support theatre, you should support the Playhouse. They truly give you a theatrical experience, and they take risks. Their reputation precedes itself.
Thank you in advance for helping to create innovative theatre that makes an impact, right in your own backyard.
Warm regards,
Nick Cearley