5 Questions With Armando Gutierrez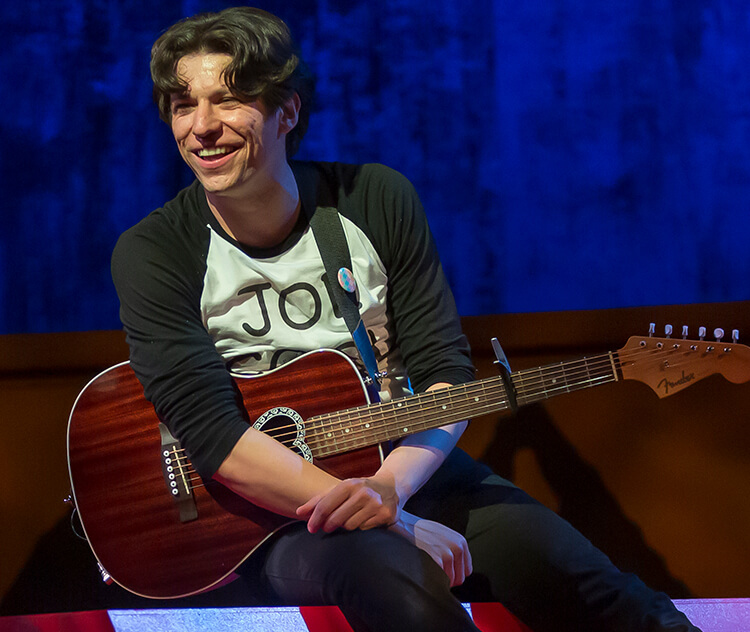 Armando plays Snoopy in
You're a Good Man, Charlie Brown
.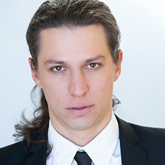 Armando is thrilled to be making his Cincinnati Playhouse in the Park debut! Off-Broadway credits include
Red Roses, Green Gold
(Minetta Lane) and
Wonderland: Alice's Rock and Roll Adventure
(Atlantic Theater Company). Regionally, he has appeared in
Million Dollar Quartet
,
Buddy: The Buddy Holly Story
and the world premiere of Mark Hollman's
The Girl, The Grouch and The Goat.
His band, Saddlemen, have music available to stream on all major platforms and for purchase on iTunes and CDBaby. Thanks to the entire team at the Playhouse, Bill, Michael, Jenn and Stephanie Klapper Casting. Special thanks to his family and his wife Lanae. This performance is inspired by and dedicated to, his Shih Tzu, Elton. Woof! Instagram:
@saddlementheband
---
How long have you been acting, and where did you receive your training?
I always put on my own shows and routines for my family at holidays and gatherings — I can't even remember the first time I did that. I believe the first play I did was a western in my fifth-grade summer school.
In high school, I graduated from the Academy for the Performing Arts in Huntington Beach, California. While I never had a collegiate education in my youth, I was lucky to have formative relationship with Chance Theater. The theater's artistic director Oanh Nguyen became my mentor.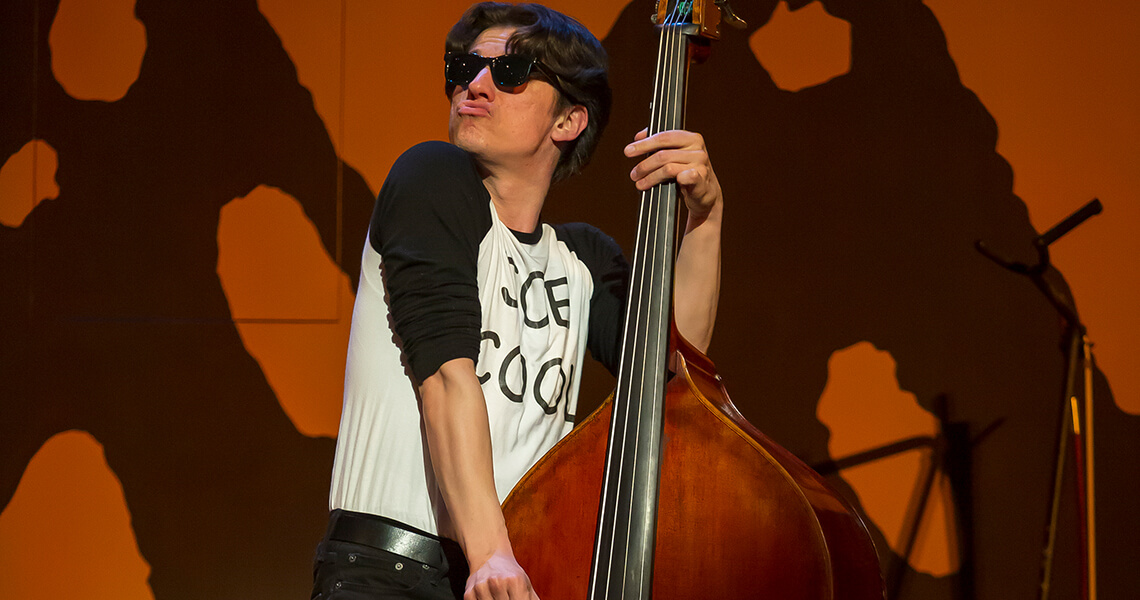 Armando Gutierrez in You're a Good Man, Charlie Brown. Photo by Mikki Schaffner.
When did you know you wanted to be an actor, and what's your favorite part of the job?
I knew at a very young age. I remember being a kid in Southern California and dreaming of being in the movies. My mom took me to see a girlfriend of hers in a play, and that was my first exposure to live theater. Something clicked, and I knew that was the kind of acting I wanted to do. It was collaborative and the response from the audience was immediate. It gave me a rush. My favorite part of the job is that I'm lucky enough to call it my job. I'm learning, absorbing and growing with every project I'm involved in and that's an incredible feeling.
What is your all-time favorite role you've performed and why?
That is such a hard question. I always get so attached to roles. I feel that little pieces of previous characters I've played find their way into the one I'm playing now. So, in answer to the question, I'd have to say Snoopy! He is so amazing to get to discover every night. He's taught me a lot about the simple joys in our complicated lives.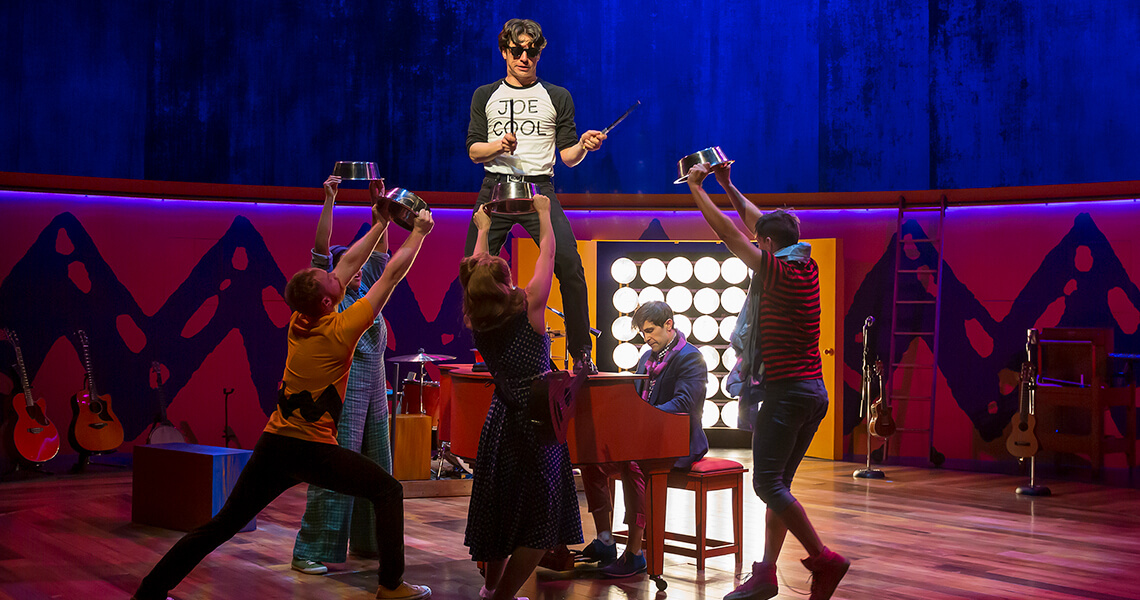 The cast of You're a Good Man, Charlie Brown. Photo by Mikki Schaffner.
What role have you been dying to play and why?
Another hard question! I feel like a lot of my favorites in the past, were never really on my radar to begin with. A long-time colleague of mine, Nunzio Randazzo, and I always talk about writing a show based on silent film star Rudolph Valentino. So, I would love to do that one day!
What has been the most interesting part of working on You're a Good Man, Charlie Brown so far?
Taking Charles Schulz's iconic universe and seeing how we as a company adapt it to our actor-musician concept. And also, what it means to the 5-year-old inside us all, especially in this crazy climate of 2019. Every day at work we just keep getting to ask "why," "what if," or "have you ever?" Those tools are the gift that keeps on giving.
---
To learn more about the Playhouse's production of
You're a Good Man, Charlie Brown
, visit our
production detail page
.