Little Known Facts about Charles M. Schulz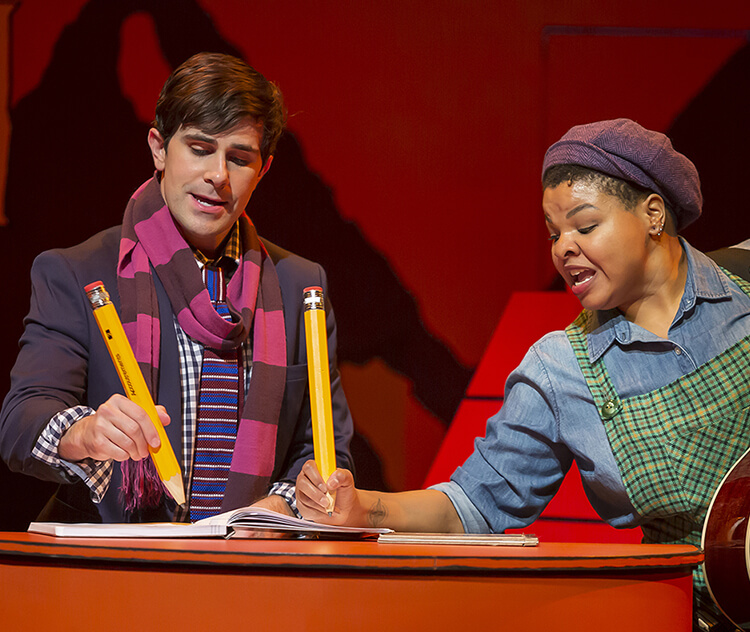 You're a Good Man, Charlie Brown
follows the popular friend group of characters based on one of the most influential comic strips in history. Learn more about the creator of the
Peanuts
with these five "little known facts."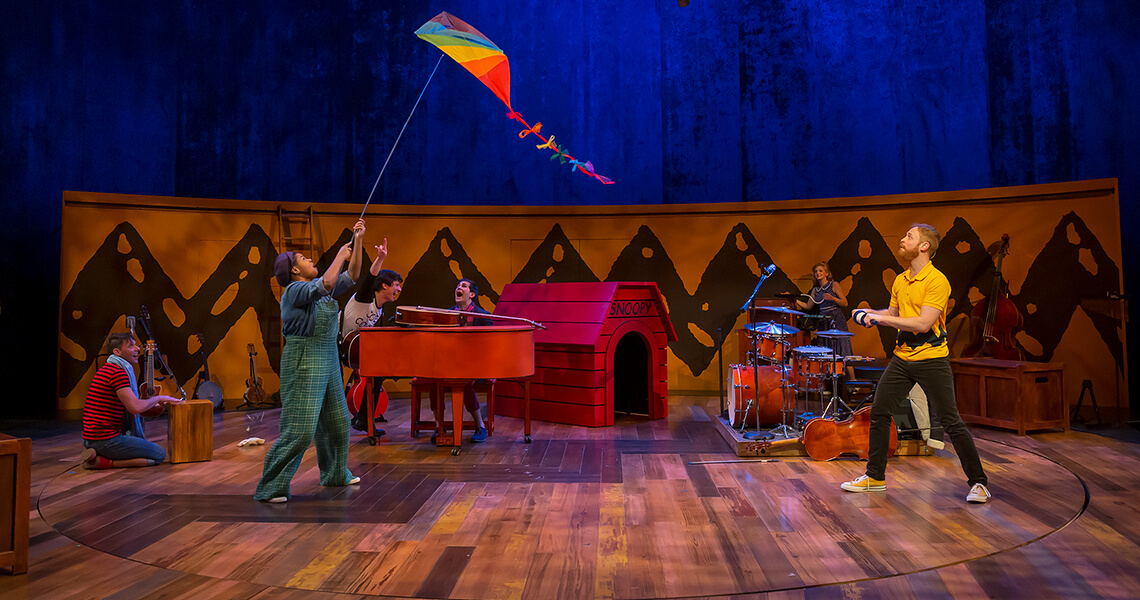 The cast of You're a Good Man, Charlie Brown. Photo by Mikki Schaffner.
1. Publishing almost 18,000 Peanuts comic strips in his lifetime, Schulz's work might be the longest story ever told by one human being.
Unlike many famous comic artists who resorted to the help of assistants, Schulz insisted on drawing and writing every single edition of
Peanuts
himself. Schulz published a total of 17,897 comic strips and over the course of its 50-year run, took a single vacation for his 75th birthday, which happens to be the single time a rerun was ever published before his death. Therefore, during his lifetime, a new
Peanuts
strip was printed every single day. On average, he could draw about seven strips per week.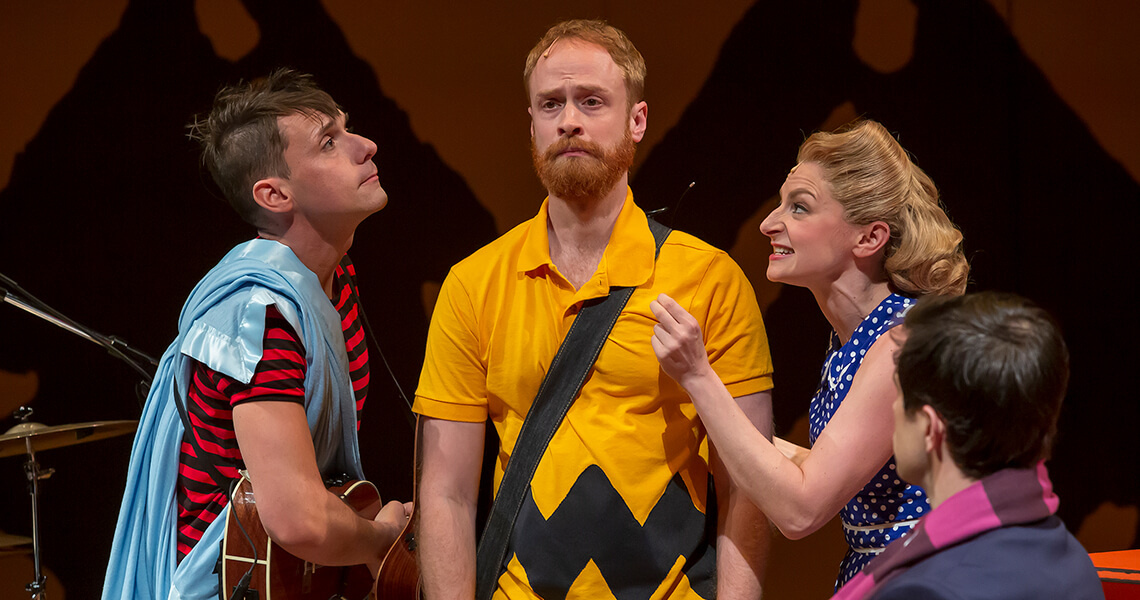 Nick Cearley, Rob Morrison, Lauren Molina and Brett Ryback in You're a Good Man, Charlie Brown. Photo by Mikki Schaffner.
2. He never liked the name Peanuts.
Originally, Schulz named the comic strip
Li'l Folks
, but the publishing company feared copyright infringement due to other strips with similar names. For this reason, the publisher decided on the name of
Peanuts
— inspired by
The Howdy Doody Show
which called their children's audience the "Peanut Gallery." Even with its booming success, Schulz never warmed up to the name Peanuts.
Armando Gutierrez with Nick Cearly in You're a Good Man, Charlie Brown. Photo by Mikki Schaffner.
3. Many Peanuts characters were inspired from his real life.
Snoopy was based on the black-and-white pointer Schulz had as a child named Spike. Trying to come up with a name for the dog in his comic strip, Schulz remembered his mom's suggestion for their next family dog, "Snoopy." Spike, however, would later appear in the comic as one of Snoopy's siblings.
The Little Red-Headed Girl was not only the unrequited love of Charlie Brown but also Schulz. While working as an instructor at the Art Instruction Schools in Minneapolis, Schulz fell in love with Donna Johnson, a red-headed woman who worked in the accounting department. They dated for three years, but when Schulz proposed to her, she rejected him.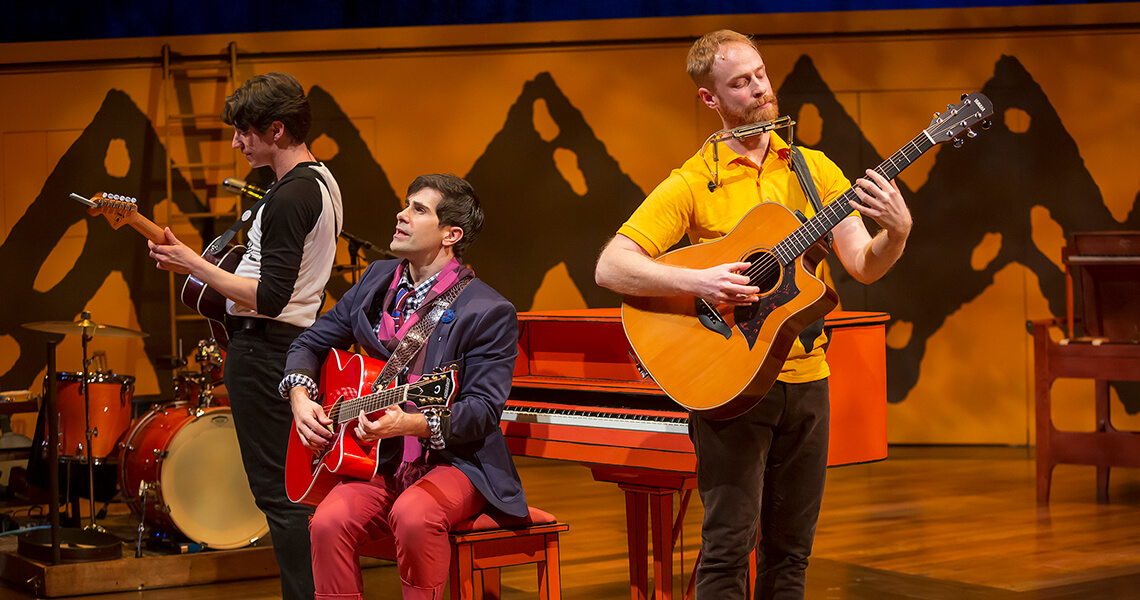 Armando Gutierrez, Brett Ryback and Rob Morrison in You're a Good Man, Charlie Brown. Photo by Mikki Schaffner.
4. Schulz was a World War II Veteran.
After high school, Schulz was drafted into the U.S. Army in 1943. He served as a staff sergeant in the 20th Armored Infantry Division, which helped to liberate 30,000 survivors at the Dachau concentration camp in Germany.
Schulz made a point to commemorate Veterans Day, Memorial Day and D-Day in the
Peanuts
. He even referenced fellow WWII veterans such as Bill Mauldin, who also became a famous cartoonist. Schulz was a leader and donator to the National D-Day Memorial campaign, stating, "It's one of those days we must not forget."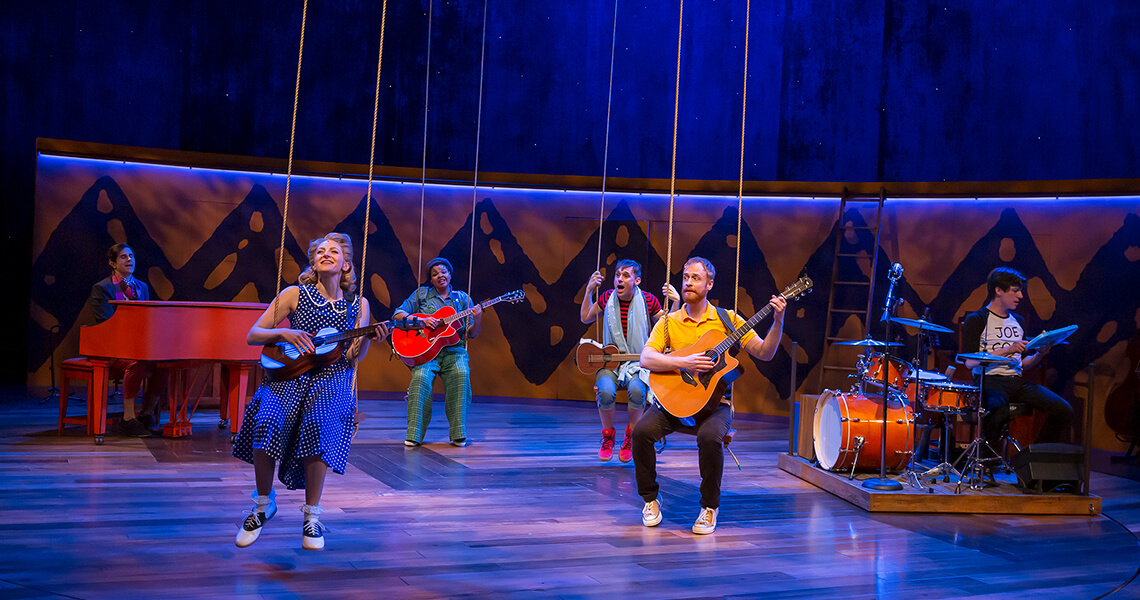 The cast of You're a Good Man, Charlie Brown. Photo by Mikki Schaffner.
5. CBS thought A Charlie Brown Christmas would flop.
Now recognized as one of the longest-running holiday specials of all time, the television executives at CBS were not so confident about
A Charlie Brown Christmas
. They didn't like the choice of casting real children to voice the characters, not including a laugh track and the show's odd jazz soundtrack. To their surprise, the show was seen in over 15 million homes with stunning reviews and even won an Emmy for Outstanding Children's Program.
---
To learn more about the Playhouse's actor-musician production of
You're a Good Man, Charlie Brown
, visit our
production detail page
.