¡Bienvenido a Washington Heights! / Welcome to Washington Heights!
Lin-Manuel Miranda's musical
In the Heights
takes place in Washington Heights — a vibrant neighborhood that spans 35 blocks on the northern tip of Manhattan. The community is largely populated by people of Dominican descent, as well as other Spanish-speaking populations like Puerto Ricans and Cubans. Meet the characters of this Tony Award-winning smash hit and learn more about the real-life community they inhabit.
---
THE PEOPLE OF WASHINGTON HEIGHTS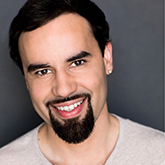 Usnavi de la Vega: Our protagonist, Usnavi, owns the corner bodega and longs to visit the Dominican Republic, where he has not been since his parents immigrated when he was a child. They have since passed away, and he was raised by Abuela Claudia, who is not actually his grandmother but is as close as family to him. He is in love with Vanessa but struggles to share his feelings. Usnavi serves as an unofficial ambassador for his community.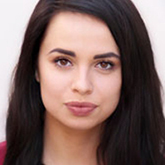 Nina Rosario: Nina, a first-generation college student, has just returned home from her first year at Stanford University. She is the daughter of Kevin and Camila Rosario, the owners of the local car service. The community looks to her as a symbol of success, as someone who has achieved great things outside "the Heights."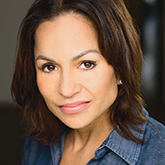 Camila Rosario: Camila is the co-owner of Rosario's Car Service and has a quiet but strong hold on her husband, Kevin. She fell in love with Kevin in Puerto Rico at 19 and emigrated with him to New York, where they opened their business and raised their daughter, Nina.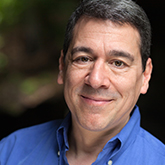 Kevin Rosario: Kevin is the owner of the local car service, father to Nina and husband to Camila. After emigrating from Puerto Rico, he has worked hard his entire life to build his business and provide for his family. He is stubborn and is also fiercely proud of his daughter's achievements.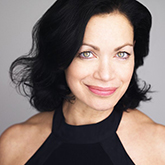 Abuela Claudia: Abuela Claudia emigrated from Cuba when she was very young and is the matriarch of the entire neighborhood. She has raised Usnavi since his parents died, and she serves as a guiding light for many in the community.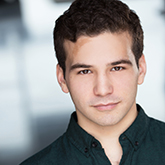 Sonny: Sonny is Usnavi's 15-year-old cousin who helps at the bodega in the summer. He hangs out with his friend Graffiti Pete but also has a strong desire to make his community better and be like his older cousin and mentor, Usnavi.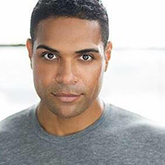 Benny: Benny is best friends with Usnavi and is in love with Nina, even though her father disapproves. He is a driver for Rosario's Car Service, who Kevin took under his wing, and he hopes to someday own his own car service.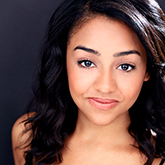 Vanessa: Vanessa works at the local salon, and she longs to make her way out of Washington Heights and away from her alcoholic mother. Vanessa grew up with Usnavi and Benny, and she is now the object of Usnavi's hidden affection.




Daniela: Daniela is sassy and savvy and the owner of her own salon. She has fought to create her own business but cannot compete with the rent hikes as the neighborhood gentrifies.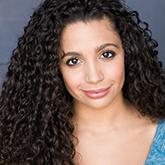 Carla: Carla works at Daniela's salon and is her best friend. She is a kind, sweet young woman, who cares deeply for her family and friends but is a bit naive.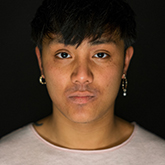 Graffiti Pete: Graffiti Pete is constantly hanging around the streets, listening to music and painting graffiti. He is friends with Sonny, much to Usnavi's dismay, as Usnavi does not want Sonny to follow Pete's example.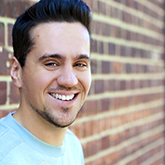 Piragua Guy: Piragua Guy makes his living walking the streets of Washington Heights selling flavored shaved ice, known in Puerto Rico as "Piragua." He is a representative of the islands that so many of the residents of the Heights once called home.
---
THE HISTORY OF WASHINGTON HEIGHTS
The moniker "Washington Heights" comes from George Washington. During the Revolutionary War, the British forced George Washington and his troops out of this section of Manhattan island. Before the English occupied the territory, it was called "Shorokapok" by the Munsee tribe who lived on the land before it was "purchased" by Dutch colonial governor Peter Minuit.
Jumping ahead to the 20th century, Washington Heights changed greatly throughout the years. Before World War II, Irish, Greek and Jewish immigrants ¬flocked to the area to start their lives as Americans. As the century progressed, the ethnic makeup of the neighborhood changed, and racial tensions marred the community.
In the late 1960s, Dominican immigrants began to arrive in Washington Heights, and eventually, it became the center of the Dominican diaspora in America. These changes to the population, as well as relations between the various ethnic groups in the northern neighborhoods, caused tension for the community.
In the 1980s, Washington Heights was plagued with crime and issues connected to the crack epidemic sweeping the nation. As the new millennium approached, community organizers, church leaders, the City of New York and residents of the neighborhood fought to make their community a better place.
Washington Heights is now a thriving community, full of businesses and life, but it now faces new problems that are addressed in In the Heights. With renewal and rebirth of a neighborhood, gentrification often follows. Rents go up, and people who have called the community home can no longer sustain their lives as they knew them. New businesses and developers come in and change the flavor that makes the neighborhood special. For Usnavi, his community and the real people of Washington Heights, the balance between progress and tradition is delicate.
---
To learn more about the Playhouse production of
In the Heights
, visit the
production detail page
.
This blog includes dramaturgical content written and provided by
Milwaukee Repertory Theater
.