Groups Have More Fun at the Playhouse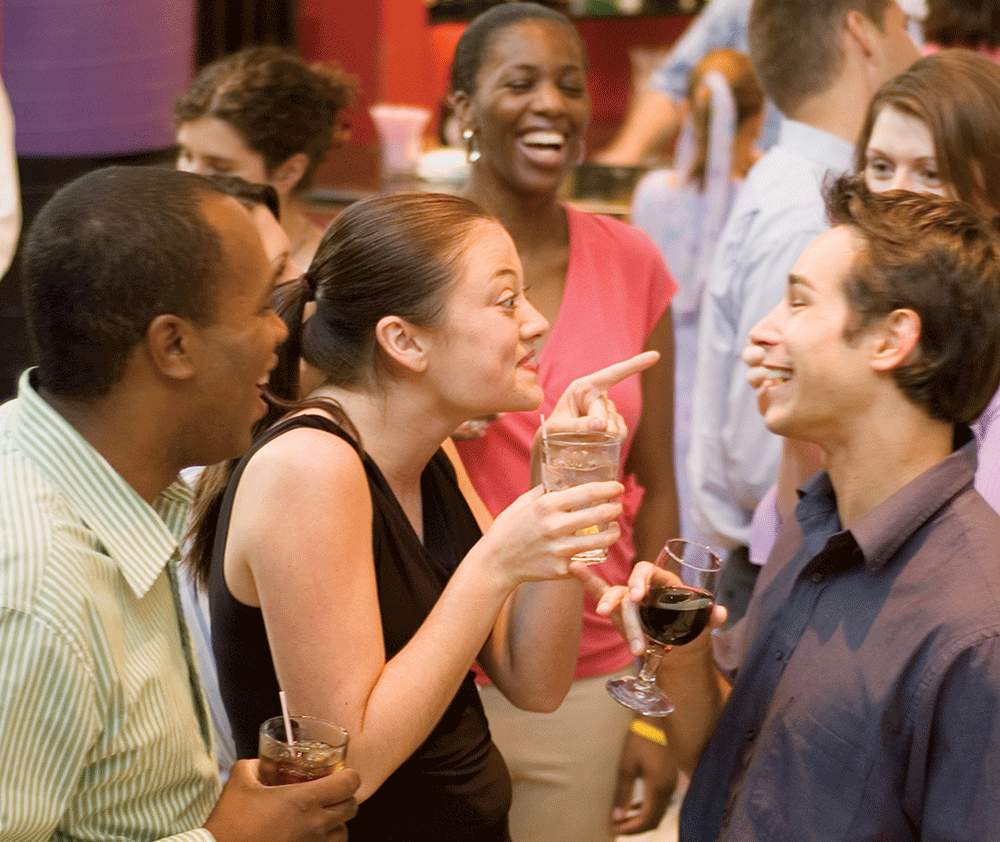 There are plenty of ways to save at the Playhouse. One of the most fun ways is to see theatre with a group. The Playhouse has exclusive, customizable group ticket offers for all types of theatregoers. From reduced ticket prices to catered receptions to a look behind the scenes, there are numerous benefits to taking advantage of group offers. Here's how you can save.
Step One: Find a group.
Our
discounts
apply to groups as small as eight. Not sure who to bring? See below for the most common groups we welcome.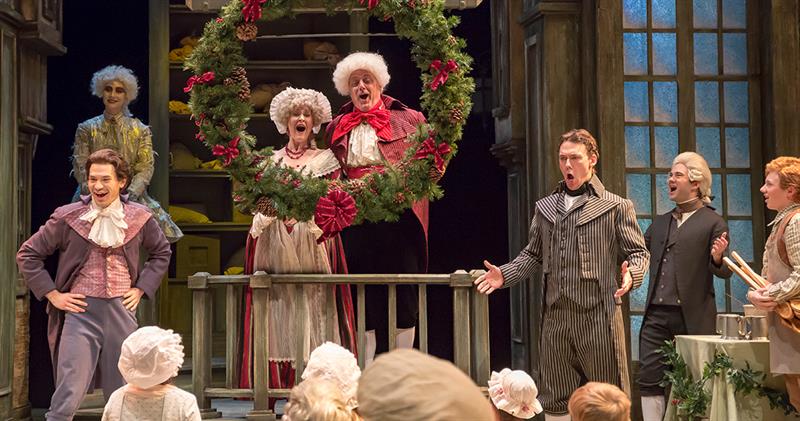 Experience the magic of live theatre with a group and enjoy exclusive discounts to shows like A Christmas Carol, presented by First Financial Bank. Photo of the cast of A Christmas Carol by Mikki Schaffner.
Situation Number One: THE FAMILY REUNION
You've found yourself surrounded by family members. Don't want to answer questions about your love life, salary or when you're going to move out of your parents' basement? Don't panic — we have your back. Impress your family by suggesting a night at the theatre.
Situation Number Two: SCHOOL FIELD TRIP

Educators, this is sure to get your students' attention. With special, 10 a.m. performances, students can get a look behind the scenes with classroom workshops and a post-show Q&A with the actors. Your syllabus can only be improved with a trip to the theatre.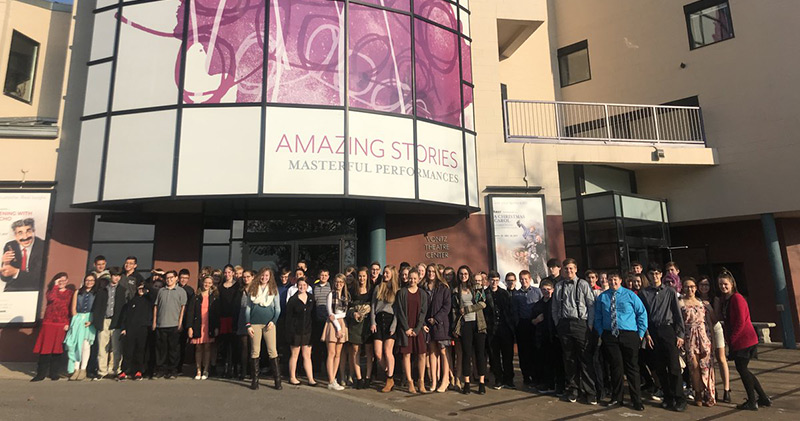 Situation Number Three: BINGO NIGHT BUST
Senior groups get some of the best deals at the Playhouse! So, gather your neighbors, friends and family for an exciting show. Want to know the best part? When you choose the Wednesday 1 p.m. matinee, you can even get discounts on the best seats in the house.*
Situation Number Four: OUT OF THE OFFICE
Get out of your cubicles and into the theatre. The Playhouse is the perfect place for a corporate or organizational event. Take part in pre-show hors d'oeuvres and drinks, or schedule a catered meal for all to enjoy. A night at the Playhouse will give everyone something to talk about by the water cooler.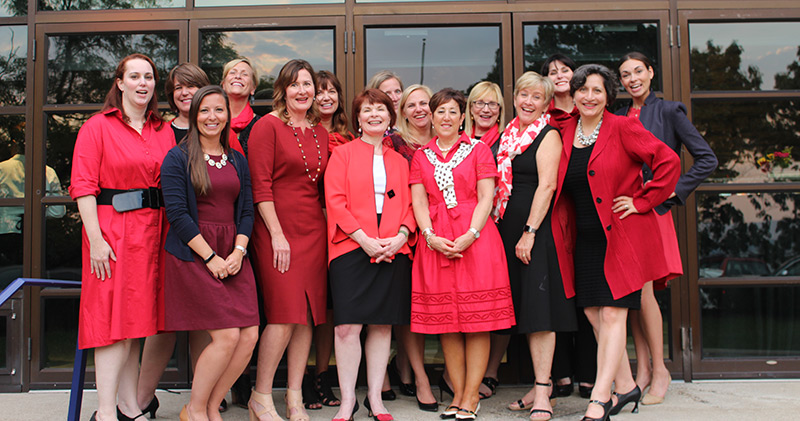 Your company or organization can even become a preferred customer of the Playhouse. Your discount will be available to all employees or members with a simple discount code entered on our website.
Situation Number Five: HAPPY BIRTHDAY
Uncomfortable with an entire restaurant staring as you're surrounded by singing waiters? Book your birthday bash with the Playhouse instead. Not only can you enjoy a theatrical night with your loved ones, but you can make it a party to remember with an on-site private dinner and reception, available by request.
Situation Number Six: BOOK CLUB
If you love literature, this season is sure to please! With plays adapted from Charles Dickens, Jane Austen and Stephen King, your book club will have a blast discussing these literary favorites. If you're looking to join in on a discussion,
check out
our Page-to-Stage Book Clubs and our Playhouse Perspectives lecture series.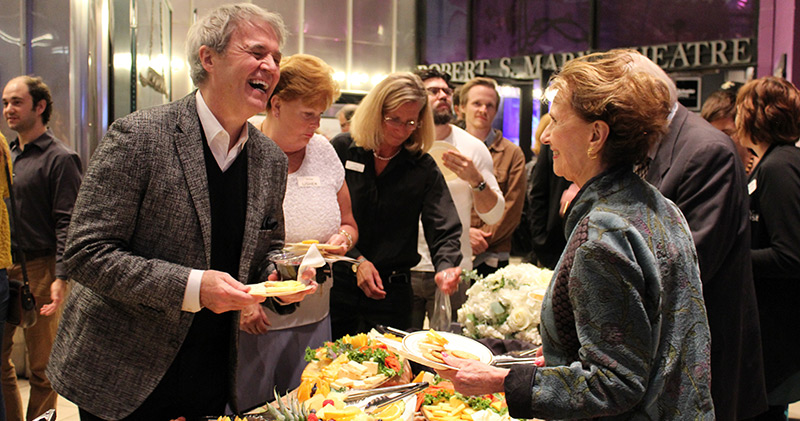 Does your group not fall into any of the above situations? That's alright. If you have at least eight people, you are still considered a group! Our staff will work with you to create the perfect group outing.
---
Step Two: Choose your show.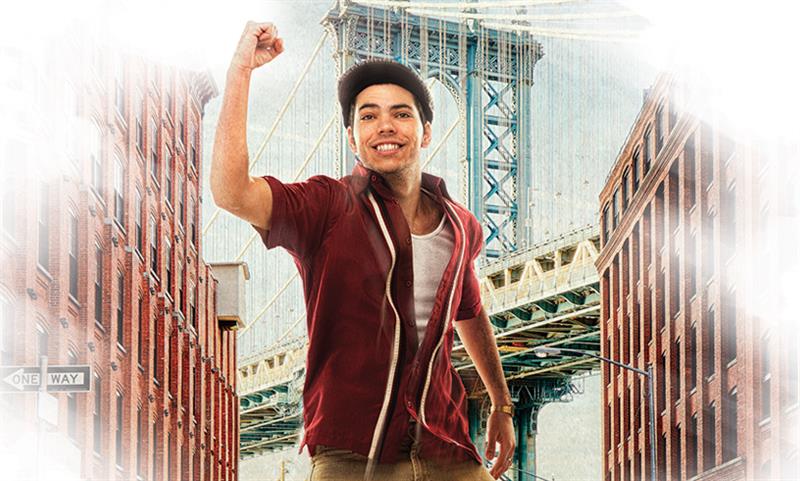 The 2018-19 season is full of blockbuster shows and Broadway favorites, such as the Tony Award-winning smash hit
In the Heights
from the creator of
Hamilton
, and the whimsical
You're A Good Man, Charlie Brown
. Check out our two contemporary comedies from up-and-coming female playwrights:
The Roommate
and
The Thanksgiving Play
, or celebrate King Records with
Cincinnati King
, the home-grown, world premiere musical about the rich history of Cincinnati's King Records.
Check out the rest of the
2018-19 lineup
for even more unmissable shows.
Don't forget to take advantage of our special programs and events which include meet-the-artists performances, opening night after parties, tasting series, enrichment workshops and more.
---
Step Three: Place your order.
Book a group online
or contact our Sales and Events Manager Piper N. Davis at (513) 977-2002, who will secure your tickets and ensure that you receive a discount. Because who doesn't love a play at the right price?
For more information on exclusive discounts and benefits, visit our
Groups
page.
*Wednesday, 1 p.m. matinee in the last week of the show only, except A Christmas Carol and The Second City — It's Not You, It's Me.