5 Questions With Austin Reed Alleman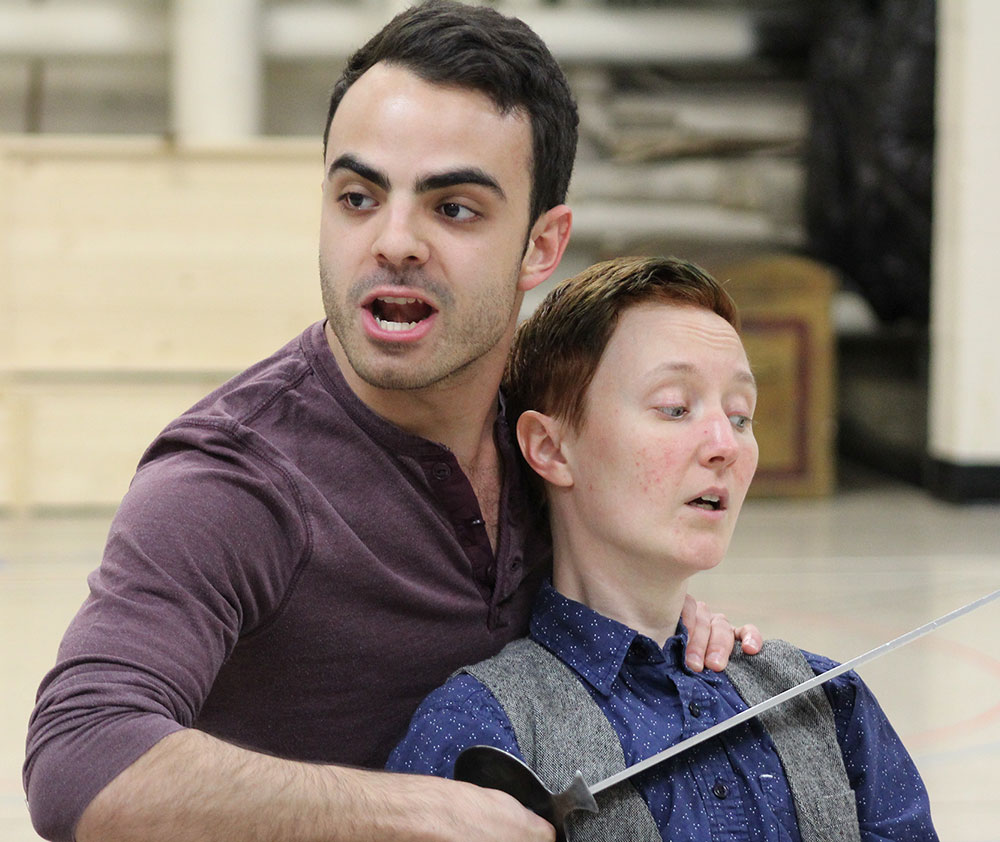 Austin Reed Alleman plays George Merry, the Bailiff's Son and Bristol Sailor in Ken Ludwig's
Treasure Island
.
This is Austin's Cincinnati Playhouse in the Park debut! Off-Broadway credits include
The Skin of Our Teeth
(Theatre for a New Audience, directed by Arin Arbus). Other theatre credits include
Nikola Tesla Drops the Beat
(Adirondack Theatre Festival),
Miss Juli
e (Access Theater New York City),
Romeo and Juliet
(as Romeo, New Orleans Shakespeare Festival),
Cymbeline
(New Orleans Shakespeare Festival, directed by Rob Clare),
Marat/Sade
(Purchase Repertory Theatre) and
Spring Awakening
(Southern Repertory Theatre). Various workshops and readings include The Public Theater, Theatre for a New Audience and Tectonic Theater Project. He was composer for
Ten Days in a Madhouse
(Strangemen & Co.) and
The Caucasian Chalk Circl
e (Purchase Repertory Theatre). Gratitude to his family, Stephanie, Blake and Wolf Talent for this experience. Visit www.austinreedalleman.com. @austinreedalleman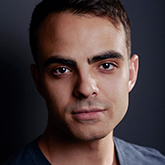 How long have you been acting, and where did you receive your training?
I've been acting for as long as I can remember. It's always been what I wanted to do. I received my formal training initially at a performing arts high school in Louisiana called the New Orleans Center for Creative Arts (NOCCA). It is a wonderful school devoted to the arts. I owe a lot to that school and to the teachers that mentored me. I would take classes during the day, rehearse in the late afternoon, then usually was off to a rehearsal at a community theatre around New Orleans at night. Those days were long but I loved it.
I graduated in 2016 with B.F.A. in Acting from SUNY Purchase Acting Conservatory in New York. Purchase has an amazing conservatory for the performing arts. It's one of the top schools for dance, opera, design, theatre, etc. It is a bubble of creative minds working nonstop day and night for four years. I was fortunate to train with the late Charles Tuthill, who really shaped the way I now approach a role. I feel like the different approaches to acting from my teachers Dean Irby, Chris McCann and David Gideon gave me a well-rounded insight into the craft. J. Allen Suddeth taught me how to fight for the stage and I'm grateful to him and Drew Fracher because I get to use so much of those skills in
Treasure Island
!
When did you know you wanted to be an actor, and what's your favorite part of the job?
I don't remember the exact moment I knew I wanted to be an actor. I do remember the moment when I realized the importance of the theatre and that this art form and occupation was not just for entertaining. It happened the night I saw
The Normal Heart
on Broadway. I was in New York City doing a summer musical theatre intensive at the time. The play was about the AIDS epidemic in the 1980s. I remember vividly the show ending and the audience sitting there crying in silence, not knowing what to do or how to even begin to clap for the curtain call. I walked in to the theatre that evening a wide-eyed theatre kid and walked out weeping and hugging with the stranger sitting next to me, feeling forever changed. That subway ride home I decided I wanted to go to college for acting instead of musical theatre. And that is what I did.
Great plays teach us something. I think that's the best part about theatre and the job. We walk out a little changed, a little different and a little more empathetic to others every time we see one. And I think that's important and something I will always want to be a part of.
Another great part about the job is looking out into the audience at curtain call of Treasure Island and seeing kids standing and clapping with huge smiles on their faces. In my mind, I hope this show, with all its magic and adventure, inspires them to want to be a part of something like this one day. And who knows? Maybe in that kid's interview, in 10 years, they will be saying
Treasure Island
at Cincinnati Playhouse in the Park inspired them to want to be an actor!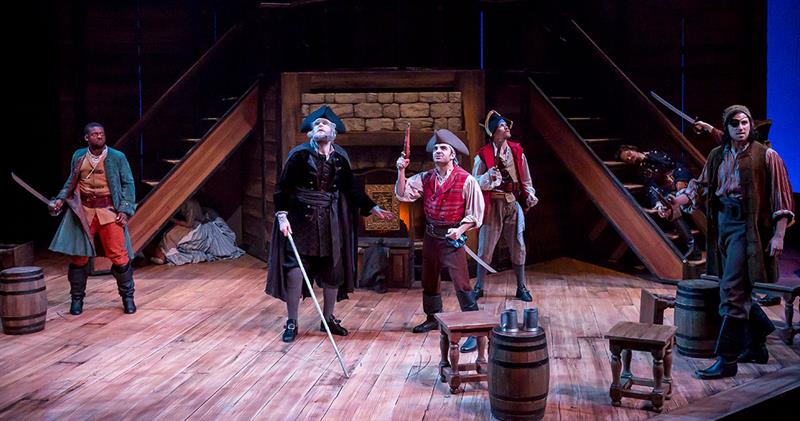 The cast of Ken Ludwig's Treasure Island; photo by Mikki Schaffner.
What is your all-time favorite role you've performed, and why?
My favorite role so far was in college when I played the Marquis de Sade in
Marat / Sade
. The character is so incredibly opposite of me. But embracing his insanity and passion was some of the most fun I've ever had. The great thing about going to school for acting is you get to work on any role. Even if the role is older or younger than you, a different gender, a different type, you get the opportunity to play it all which is not always the case when you graduate.
My all-time favorite experience in the theatre though was getting to work with Arin Arbus on
The Skin of Our Teeth
at Theatre for a New Audience (TFANA). It was my first job right out of school and I think it took three weeks into rehearsal to really realize this was real life. TFANA was always my favorite off-Broadway theatre in New York City, Arin is one of my favorite directors, and getting that opportunity was a little too good to be true. Almost every single acting opportunity that has come in the last year since is thanks to that production.

What role have you been dying to play, and why?
Prior Walter in
Angels in Americ
a. I think I would be more terrified than anything to play it. But for some reason that is what makes me want to do it so badly. The challenge and the weight of it. I think it's one of the best plays ever written. As actors, we have this constant battle in our minds trying to figure out if we are true and honest in our craft. I feel like a role like that would be my test and further stretch me out of my comfort zone.
Jeffrey M. Bender and Austin Reed Alleman in Ken Ludwig's Treasure Island; photo by Mikki Schaffner.
What has been the most interesting part of working on Treasure Island so far?
I'd say the most interesting part about
Treasure Island
is working on Blake's vision to play the reality of the circumstances as authentically as possible. I think with this story it is easy to play into the comedy and take all the fear out of it by making the pirates seem unintelligent or weak. When in reality, these people are terrifying and brutal. There are wonderful comedic moments throughout the play, but there are also dark and gritty ones that we don't shy away from either. Thanks to Blake, getting to explore both of these elements is what makes it so fun and interesting to do every night. There are components for both kids and adults to enjoy together. It's like riding a roller coaster for two hours. I'm loving every minute of working at the Playhouse. It's a privilege to be a part of this production!
To learn more about the Playhouse's production of Ken Ludwig's
Treasure Island
, visit our
production detail page
.