5 Questions With Rin Allen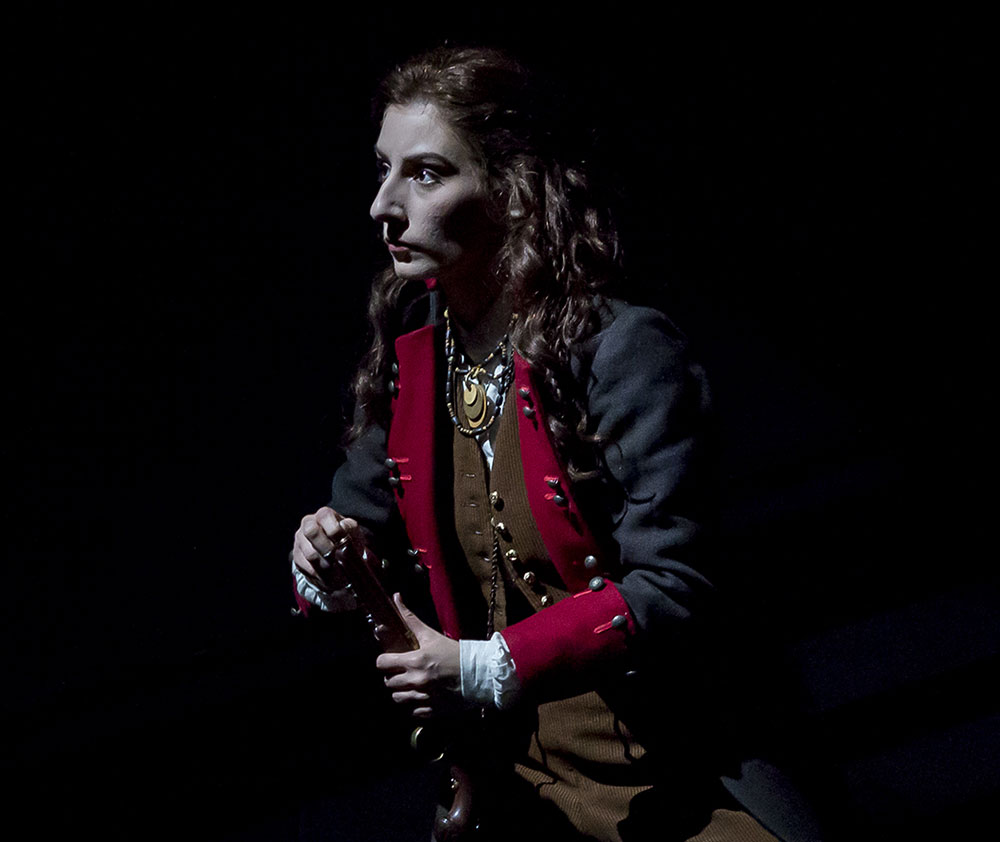 Rin Allen plays Anne Bonny and Jim's Mother, and is the Assistant Fight Choreographer in Ken Ludwig's
Treasure Island
.
Thank you for coming to see this story! Rin is excited to return to Cincinnati Playhouse in the Park, where she was seen in last season's
Jane Eyre
as Bertha and in the 2012 production
The Three Musketeers
. She recently concluded a developmental lab in New York of the new musical,
Other World
by Hunter Bell, Jeff Bowen and Ann McNamee. Other New York credits include
Cyrano De Bergerac
directed by Gabriel Barre (Theatre at St. Clements), and
As You Like It
and
The Tempest
(New York Classical Theatre). Regional credits include
Urinetown
and
The Mikado
(Weston Playhouse), and
Chicago, Grease!
and
Cats
(Cortland Repertory Theatre). Rin enjoys some occasional stunt work in the New York film and television industry. She is a proud member of Actors Equity, SAG-AFTRA and her wonderful family. Visit
www.rinallen.com
. Instagram:
@rinallen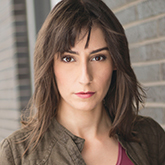 How long have you been acting, and where did you receive your training?
I've been involved in some kind of performing art since I was about 4 years old, predominantly as a hobby. I began with community ballet and tap classes as a young kid and joined my middle school choir and vocal ensembles. It wasn't really until high school that I began to sing competitively, took lessons and got involved in the high school plays and musicals. Acting was the last piece of the puzzle to fall into place, actually. I really enjoyed it, though! My parents have always been incredibly supportive of my interest in the performing arts and somehow managed to fit transportation to and from all my extracurricular training into the family life. I applied to New York University's Tisch School of the Arts as an early decision candidate and was thrilled to receive a letter of acceptance two days after my audition. I chose not to go to graduate school but instead get right out there in the world and start auditioning!
When did you know you wanted to be an actor, and what's your favorite part of the job?
Acknowledging my enjoyment of the school productions with which I had been involved, my parents took my brother and I to see live theatre for the first time when I was in ninth or tenth grade. At the time, my family was living in the Netherlands and the closest professional, English-language theatre was being done in London. I think meeting actors in "plainclothes" at the stage door to ask for autographs was the first time I realized that the fun things I did as a hobby was a job for them and that being an actor was actually a profession.
That audience-actor connection is still one of the most rewarding aspects of my career, but I think my favorite part of the job is doing the preparatory work that goes into a show with a group of artists. I love the shared problem-solving, the group collaboration, the rehearsal energy. Coming together with a group of intensely creative and different people to share one vision and build a unified piece of theatre is an incredible experience and different for each and every show I do. Blake Robison and Cincinnati Playhouse in the Park have a habit of attracting phenomenal artists from all over the country and it thrills me to return and be a part in this community again for a few months.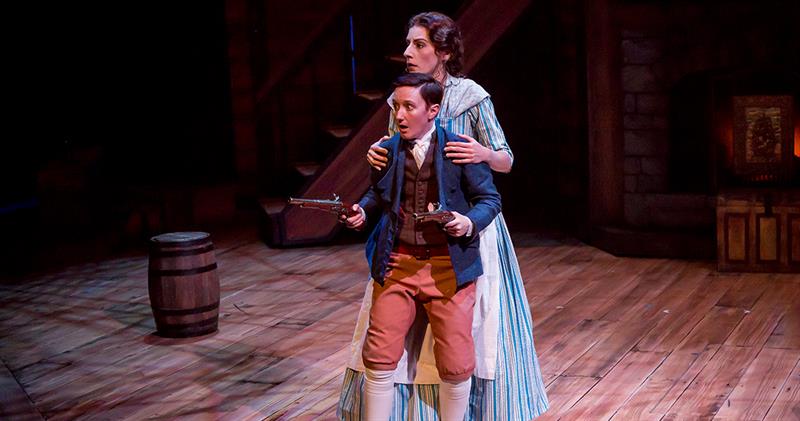 Em Grosland and Rin Allen in Ken Ludwig's Treasure Island; photo by Mikki Schaffner.
What is your all-time favorite role you've performed, and why?
Oh, so many! I really enjoyed playing Velma Kelly in
Chicago
a few years ago at a theatre in upstate New York, but I would love to try my hand at her again when I'm a little older and have lived more life. I loved performing Bertha in last season's production of
Jane Eyre
here at the Playhouse. Not a particularly loved character but I loved her very much; I needed to learn to, in order to play her for two and a half hours every single night. I aim to approach the world the same way she does –– with great, childlike wonder and ferocity.
What role have you been dying to play, and why?
Right now, since I'm working on a piece of multi-generational theatre, I would love to play Marion in
The Heart of Robin Hood
! She and I are very similar, I think. We share a protective nature with impetuous tendencies and a desire to right wrongs, share strong opinions and take risks. Plus, she gets a lot of adventure, a little romance... I think it would be really fun! Someday, I also hope to add to my resume Gwendolyn Fairfax from
The Importance of Being Earnest
, Viola from
Twelfth Night
, the Baker's Wife from
Into the Woods
and several amazing roles yet-to-be-written by multiple, diverse female-identifying playwrights!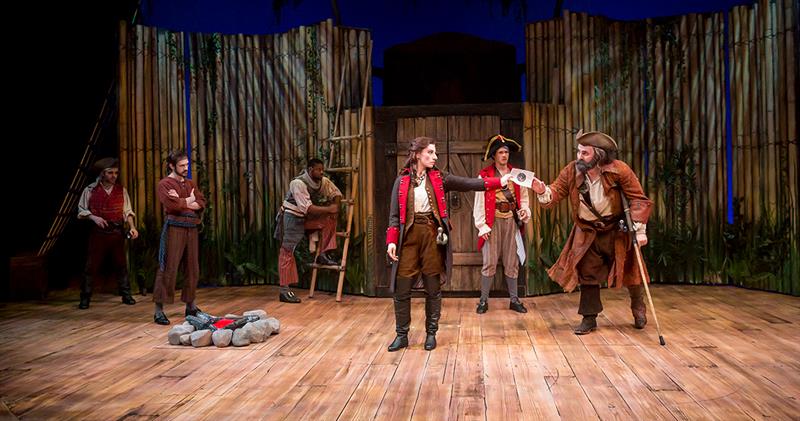 The cast of Ken Ludwig's Treasure Island; photo by Mikki Schaffner.
What has been the most interesting part of working on Treasure Island so far?
Onstage, I play the roles of Jim's Mother and Anne Bonny, but I'm also the Assistant Fight Choreographer and the Fight Captain. During our rehearsal process, I assisted our Fight Director, Drew Fracher, in creating the sword fights and all the moments of violence in the show. It's something I've never tried to do before while being in a show at the same time, and it was an exciting challenge. I often worried that maybe I was focusing too much on the fights and not enough on my own acting work or vice versa! We're fortunate to have many actors in our cast that are quite skilled at stage combat, and they worked hard and picked up the choreography very quickly, making my balancing act a lot easier than it could have been. I love working with these men!
To learn more about the Playhouse's production of Ken Ludwig's
Treasure Island
, visit our
production detail page
.