5 Questions With Grant Goodman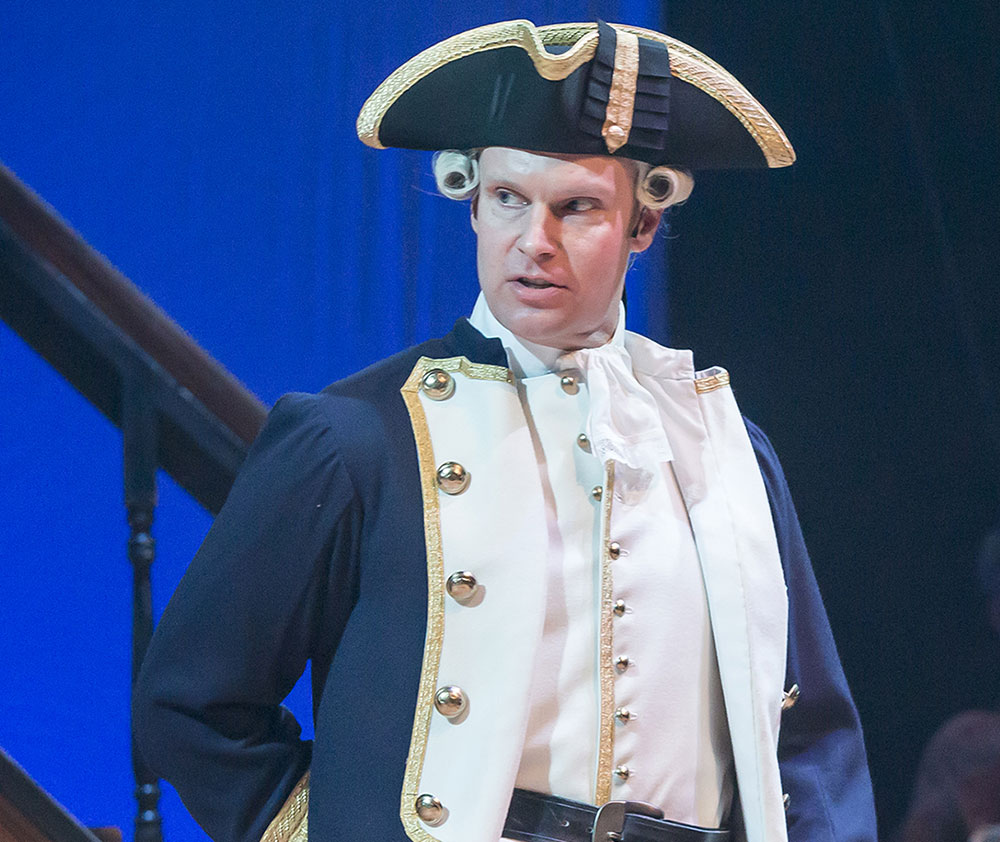 Grant Goodman plays Billy Bones and Captain Smollett in Ken Ludwig's
Treasure Island
.
Grant is thrilled to return to Cincinnati Playhouse in the Park where he has appeared as Charlie Stewart in
Mad River Rising
and as Aramis in
The Three Musketeers
. Most recently, Grant appeared as Sherlock Holmes in
Holmes and Watson
at Milwaukee Repertory Theater, Ned Alleyn in
Shakespeare in Love
at Cleveland Play House and as Randall Utterword in
Heartbreak House
at Hartford Stage directed by Tony Award-winner Darko Tresnjak. National tours include
The Merchant of Venice
starring F. Murray Abraham. New York credits include
Antony & Cleopatra
and
The Merchant of Venice
(Theatre for a New Audience);
King Lear
and
The Iliad
(Lincoln Center);
Pericles
(Red Bull Theater); and
Richard II
(The Pearl). Regional credits include extensive work with such theatres as Yale Repertory, Shakespeare Theatre Company (D.C.), Chicago Shakespeare Theater, The Old Globe, Actors Theatre of Louisville, Court Theatre, Pioneer Theatre Company, PlayMakers Repertory, Indiana Repertory, Syracuse Stage, The People's Light and Theatre Company (Philadelphia), Shakespeare Theatre of New Jersey, Clarence Brown Theatre, Arizona Theatre Company and the Utah, Illinois, Notre Dame and Kentucky Shakespeare festivals, among many others. Film and television credits include
As the World Turns
,
Sex and the City
and
Sleepers
. Visit grantgoodmantheatre.com.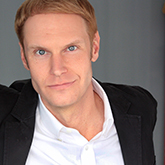 How long have you been acting, and where did you receive your training?
I've been acting professionally for 23 years now (hard to believe!) and I trained at New York University's Tisch School of the Arts. When did you know you wanted to be an actor, and what's your favorite part of the job? I grew up playing sports (my father was a football coach), but I always acted in all the high school plays and musicals. I think most of the other teachers thought my father wouldn't appreciate it if they encouraged me to go into the arts and assumed I would pursue a career in athletics. During rehearsals for a high school play, I asked a student teacher in the drama department (who didn't know "the rules") what I should do with my life. She said, "I think you should move to New York and become an actor." So, I did! I think one of the things that drew me to acting and remains my favorite part of the job is the aspect of storytelling. Most actors I know don't really care much for the "limelight" but are instead interested in telling great stories. Live theatre in particular appeals to me because a room full of people agrees to willingly suspend their disbelief and to be transported into the world of a story. Breathing the same air as the actors, an audience consents to be told a tale. I suppose it's that bargain between actor and audience that is magical to me.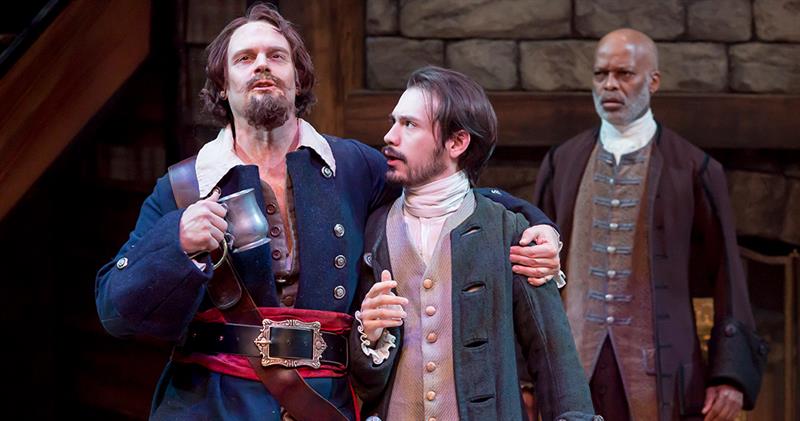 Grant Goodman and Marco Adriel Muñoz in Ken Ludwig's Treasure Island; photo by Mikki Schaffner.
What is your all-time favorite role you've performed, and why?
I've been extremely fortunate enough to play some fantastic roles, and I don't know if I can name just one. How about two? I'd have to say the title roles in
Hamlet
and
Macbeth
.
Hamlet
because it is the greatest work in Western literature, and Shakespeare gives you, as the actor, such expansive fuel to act the part.
Macbeth
because of the challenges it presents as well as the metaphysical ideas with which you must wrestle to play the part.
What role have you been dying to play, and why?
I've been dying to play the title role in
Coriolanus
— which I'll be playing this summer in Indianapolis. Come see it!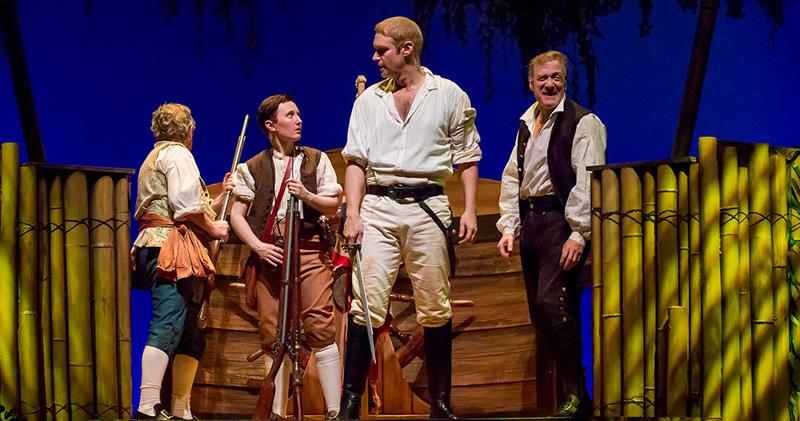 Andy Paterson, Em Grosland, Grant Goodman and Barry Mulholland in Ken Ludwig's Treasure Island; photo by Mikki Schaffner.
What has been the most interesting part of working on Treasure Island so far?
The most interesting and exciting part about working on
Treasure Island
has been getting to know the story and the world of the story so intimately.
The Strange Case of Dr. Jekyll and Mr. Hyde
has been one of my favorite novels for some time, but I had never read
Treasure Island
until a few years ago. Learning about piracy in its "golden age" and the Spanish Main and the intricacies of sailing in the 18th century and naval warfare has been extremely interesting. Plus, we've all been watching the series
Black Sails,
which is a "prequel" to
Treasure Island,
and that's been fun research!
To learn more about the Playhouse's production of Ken Ludwig's
Treasure Island
, visit our
production detail page
.