5 Questions With Amy Blackman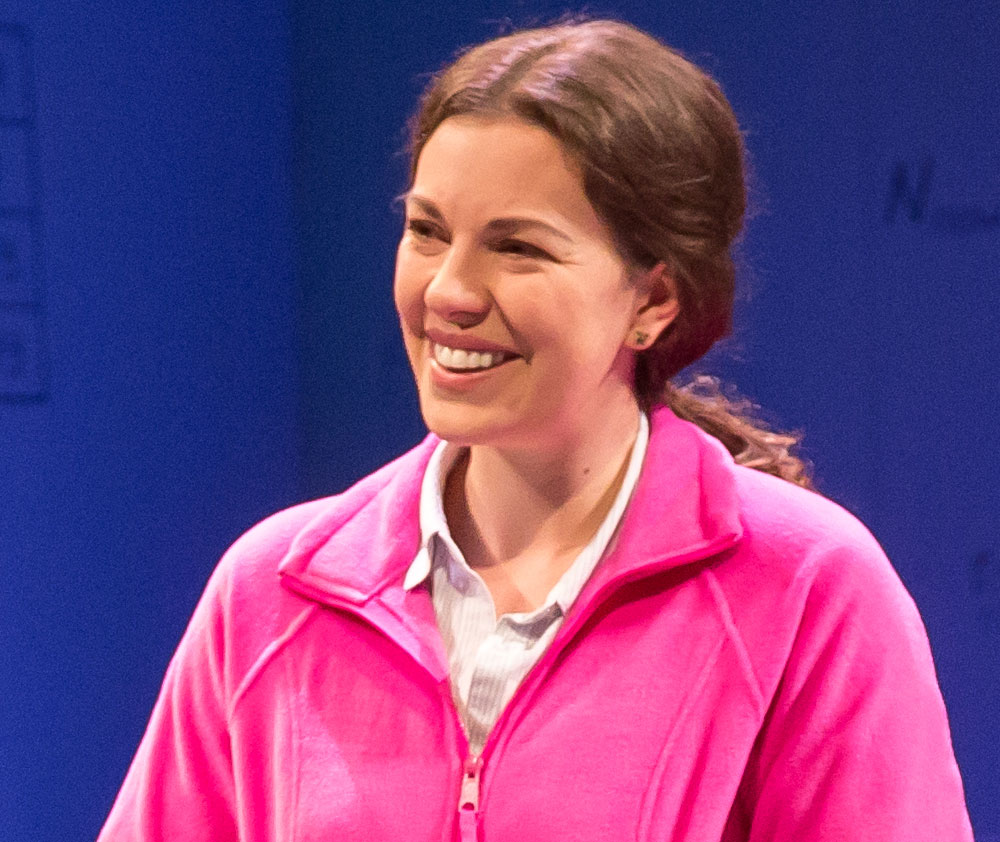 Amy most recently appeared as Rose Stopnick Gellman in
Caroline, Or Change
at Tantrum Theater. Amy also performed in The Old Globe's Shakespeare Festival as Maria in
Love's Labour's Lost
and as a Witch in
Macbeth
. Other regional credits include
The Comedy of Errors
and
Twelfth Night
at The Old Globe and
Titanic
,
Singin' in the Rain
,
The Sound of Music
,
Beauty and the Beast
and
Kiss Me, Kate
at The Muny. Visit
www.amyblackman.net
.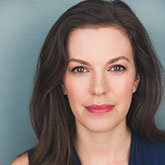 1. How long have you been acting, and where did you receive your training?
I began putting on shows, singing songs and telling stories from a very young age. I believe my first official performance was when I was cast as Mary in the primary school nativity play in England but refused to wear the headscarf costume and insisted on being a party-goer instead. As I thought that seemed more fun than playing the Virgin Mary. I've always been opinionated, but I'm glad to say, as I've continued to train and work, I think I've become less high-maintenance than my 6-year-old self.
I received my BFA in Musical Theatre from the University of Michigan and my MFA in Acting from the Old Globe/University of San Diego. I also had wonderful experiences as a teenager at Stagedoor Manor Performing Arts Center and the National Youth Theatre of Great Britain.
2. When did you know you wanted to be an actor, and what's your favorite part of the job?
I always knew. It never felt like a choice but rather something that was in my DNA. There's so much I love about the job, from the discoveries of a first table-read to the community of a theatre and ensemble, to the magic of sharing stories night after night with new audiences.
At the core of all of this is getting to tell stories and embody characters that inspire audience members and ourselves to look at the world from another perspective. When we understand something or someone differently and begin to recognize ourselves in stories that may initially seem foreign to us, I believe theatre is at its best.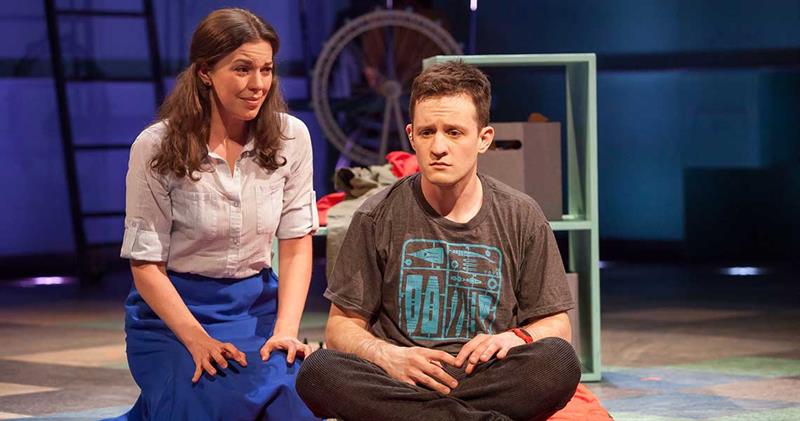 Amy Blackman and Nick LaMedica in in
The Curious Incident of the Dog in the Night-Time
. Photo by Mikki Schaffner.
3. What is your all-time favorite role you've performed, and why?
It's hard to say because I find that you carry with you lessons and little nuggets of each character that you play. Two of my most fulfilling experiences recently have been playing Nina in Chekhov's
The Seagull
, and Rose Stopnick Gellman in
Caroline, Or Change
, written by Tony Kushner with music by Jeanine Tesori.
With any role, especially such an iconic one like Nina, it's important to not walk in with preconceived notions about what this character should be. Both of these characters, though wildly different, were complicated, vulnerable, strong, messy and flawed women. Two wonderful directors — Brenda DeVita and Robert Barry Fleming — encouraged me and gave me the freedom to create and explore these women fully and unapologetically, and it terrified and excited me, which is always the best combination.
4. What role have you been dying to play, and why?
Again, it's so hard, so forgive me — I have a deep passion and love for all forms and periods of language and storytelling — I crave Shakespeare's Rosalind (As You Like It), Stephen Sondheim's Dot (
Sunday in The Park With George
), Anton Chekhov's
Masha
(Three Sisters), Henrik Ibsen's
Hedda
(Hedda Gabler) and David Hare's
Susan
(Plenty). The list could go on and on. But even as I read this I notice: where are the female authors? So, to add: Aphra Behn's Helena (
The Rover
), Liz Duffy Adams' Aphra Behn (
Or,
), Caryl Churchill's
Marlene
(Top Girls) and Lisa Kron's Lisa Kron (
Well
).
Why am I dying to play all these roles? I want to create, explore and share strong, intelligent, complex, flawed, full characters that we can all recognize parts of ourselves in on stage. And I believe in order to do that fully, it is important to have more female voices being funded, produced and heard on stage and off and in all arenas.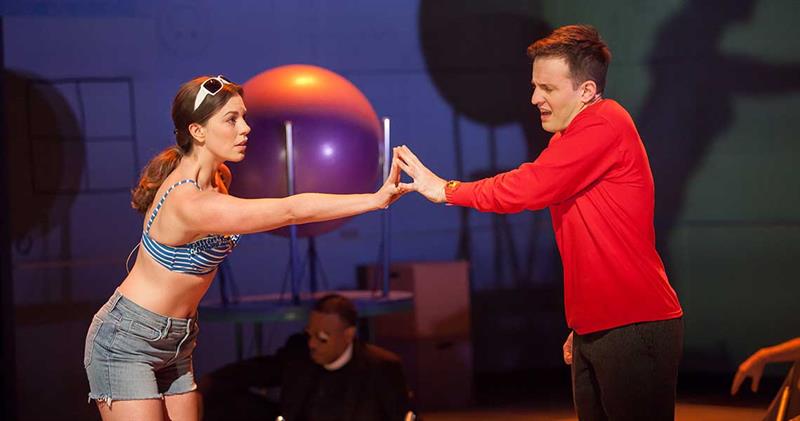 Amy Blackman, Dathan B. Williams and Nick LaMedica in in
The Curious Incident of the Dog in the Night-Time
. Photo by Mikki Schaffner.
5. What has been the most interesting part of working on Curious Incident so far?
Our brilliant director and choreographer, Marcia Milgrom Dodge, has created an environment and world where human connection is the priority in
Curious Incident
. The cast all comes together to help support Christopher and tell his story with truly breathtaking ensemble work. Personally, I have loved working on the complex family dynamics in this story and the deep conflicts of Judy, Christopher's mother — she is desperate to love and hold her son, but she doesn't know how. I'm so proud of the work the entire cast and crew are doing, and I cannot wait to share it with Cincinnati audiences.
To learn more about the Playhouse's production of
The Curious Incident of the Dog in the Night-Time
, visit our
production detail page
.