Erma Bombeck Book Club, Featuring Playwrights Allison Engel and Margaret Engel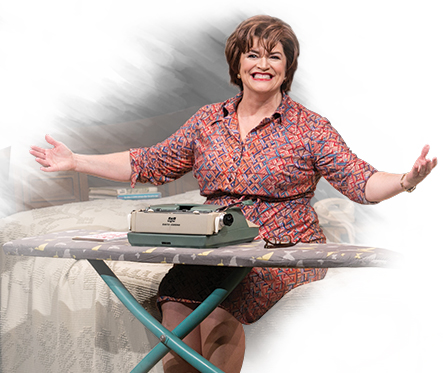 It's likely no surprise that theatre fans are often avid readers. A good story is a good story, after all. This year some of the best stories in the Playhouse season — from A Prayer for Owen Meany and Jane Eyre to Erma Bombeck: At Wit's End — were all inspired by great books.

In partnership with Joseph-Beth Booksellers, the Playhouse is continuing its book club for audience members interested in better understanding the process of taking a book from the page to the stage. Playhouse book club participants are invited to attend two special discussion events — one in advance of a production's run or near its beginning and the other near the end of its run. At the first discussion, we'll talk about the book itself: the plot and characters, the overarching themes, how you might imagine it translates to a theatrical setting. Our second discussion will take place after you've seen the play, to discuss what excited and surprised you and to learn from members of the artistic team how they approached the show.

The club's upcoming book club selection is Erma Bombeck's At Wit's End, the stage adaptation of which opens Saturday, May 6, in the Shelterhouse Theatre.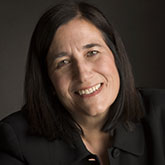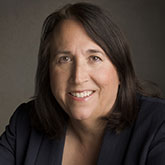 Want to join the conversation?
We'll meet at 7 p.m. at Joseph-Beth Booksellers' Rookwood location on Monday, May 1. Meet Erma Bombeck: At Wit's End playwrights Allison Engel and Margaret Engel who will be in attendance to join the discussion. If you love Erma Bombeck, join us whether you've read the book or not.

Discussion events are free, but registration is required in advance through the Playhouse Box Office at 513-421-3888.
Questions About the Book for the First Discussion:
What story or essay in At Wit's End reminded you most about your own life?
Tell us about some of the wisdom and insight that Erma Bombeck imparted to you as a reader. Did she influence your outlook on the topics she covers?
How is Bombeck's messaging impacted through her conversational tone?
Bombeck started her column writing to a specific generation of mothers. In what ways are her experiences relevant to mothers today? In what ways are they different?
Bombeck's writing may have covered topics most relevant to suburban housewives, but she still wrote about things that many people can relate to. In what way do you think Bombeck's writing is universally enjoyed by readers?
The second discussion will take place on Monday, May 22. For more details on Erma Bombeck: At Wit's End, visit the production detail page.

Photo of Barbara Chisholm in Arena Stage's production of Erma Bombeck: At Wit's End by C. Stanley Photography.