5 Questions with Tina Stafford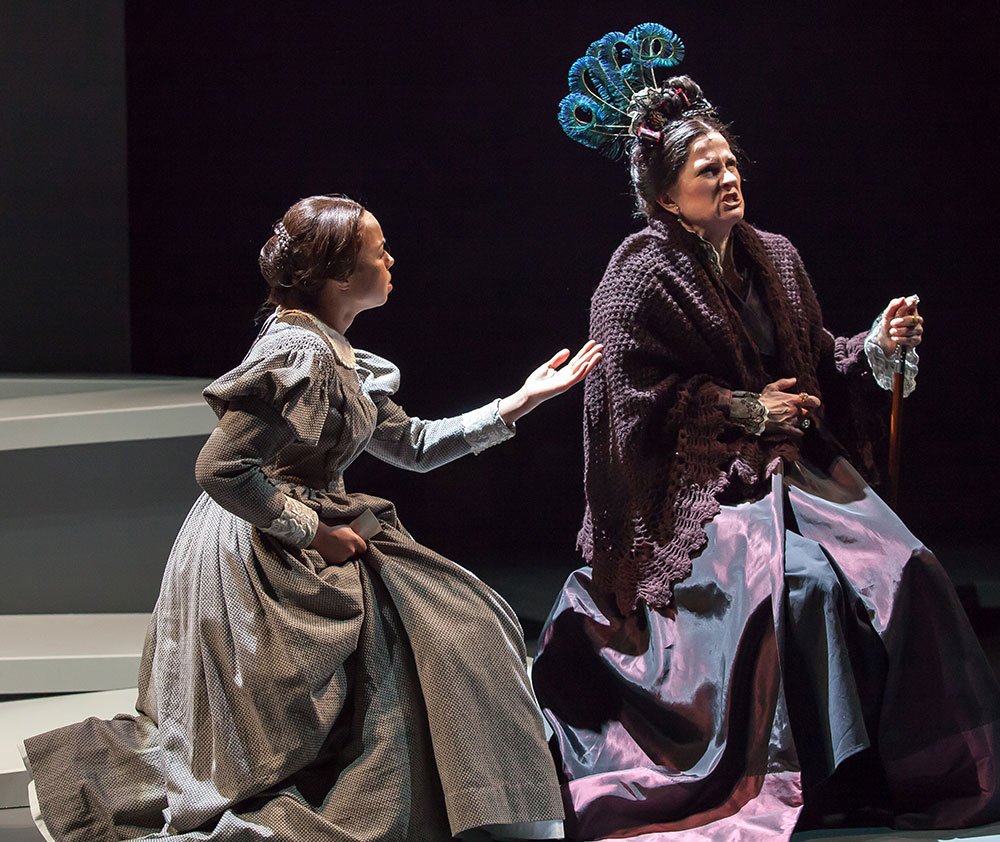 Meet Tina Stafford, who makes her Cincinnati Playhouse in the Park debut in Charlotte Brontë's
Jane Eyre
as Mrs. Reed and Mrs. Fairfax.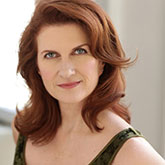 Tina was last seen in Cincinnati in the first national tour of
Once the Musical
, with which she traveled more than two years in the U.S., Canada and Japan. Married to fellow company member Andy Paterson, the two have chased each other around the country working in theatre for decades and can't believe they get to be here today on the same stage. She has played leading roles at Arena Stage, La Jolla Playhouse, Kansas City Repertory Theatre, Paper Mill Playhouse, Goodspeed Musicals, Denver Center, Westport Country Playhouse, Shakespeare Theatre of New Jersey, Barrington Stage, Geva Theatre Center, Virginia Stage Company, Delaware Theatre Company, Hangar Theatre, PCPA Theatre Festival and the Utah, Texas and Maine Shakespeare Festivals, among others. Old-school
All My Children
fans will remember Tina as Erica Kane's gruff but lovable prison guard, Slim. She is a proud Equity member.
How long have you been acting, and where did you receive your training?
I had summer training before age 18 at A.C.T. in San Francisco, Berkeley Shakespeare Festival and Northwestern University, then college at Santa Clara University and into my professional career immediately thereafter. I've been onstage since 1976.
When did you know you wanted to be an actor, and what's your favorite part of the job?
I was raised with a family of boys, and every Saturday we would go to the park to watch them all play baseball. One day when I was five or six I said to my mom, "I want everyone to come watch ME do something." I was a kid who was always trying everything. I was in every after-school activity and had been playing piano for a few years.
So one day as my mom was picking me up from a baking class at the community center (I was all of 7 years old by now), she saw a flyer for auditions for the children's theatre production of
Sleeping Beauty
, directed by a fellow that she knew from high school. She asked if I wanted to audition. We were not an artistic family, so I don't think I'd ever been to a play or anything, but without knowing what it was, I auditioned and got into the chorus (we call it "the ensemble" now). I had no lines of my own, but I remember that I had all the lines in the play memorized after a few weeks and I would circle the living room when no one was looking acting out Sleeping Beauty's monologue over and over. I watched as the director challenged the older kids playing leads to keep their concentration, and I absorbed everything I saw. Of course, my family came to opening night and my mother had my hair curled with ringlets (which I hated), and I did my two little chorus scenes. Well, when that show closed I cried and cried.
I believe it was the connection to the people that I loved in those early years, but after a while it was the storytelling with commitment that I became addicted to. It's what I love most today, too: moving an audience from today in this theatre to whatever year and whatever reality we bring them to. I auditioned for the next play and the next, continued with music and dance lessons and community center classes (I recommend this to EVERY PERSON! Community centers change LIVES!).
What is your all-time favorite role you've performed, and why?
This is a difficult question, because my favorites are always right now! I LOVE MRS. FAIRFAX! (I have a hard time loving Mrs. Reed.) But of course, this question will want something from my resume: I mourned the loss of Judith Bliss in
Hay Fever
, I love Aldonza in
Man of La Mancha
, Audrey in
Little Shop of Horrors
and Mrs. Lovett in
Sweeney Todd
.
Part of what's difficult is that every role that one plays has to be one's favorite role, because you are inside of it! I love Baruska in
Once
(which I played for two years), because there's an authenticity to Eastern Europeans that we as Americans generally don't have, and I love the role of Penny in
You Can't Take It with You
. I could play her forever. The roles with lessons to teach become the ones I love the most. Elizabeth Proctor in
The Crucible.
What role have you been dying to play, and why?
If I don't play Winifred in
Once Upon a Mattress
before I die, well, I will just not die! It has been a forever role for me, and it is clown, belter, ingénue and character actress all in one. Someday. Maybe Cincy 2021?
What has been the most interesting part of working on Jane Eyre so far?
So far we have been working with each other carefully to be clear in truth to the storytelling of Brontë's
Jane Eyre
, while working with the physical constraints of the awesomely simple set and our pared-down adaptation. We are all devoted to KJ Sanchez's vision of the audience seeing this story from Jane's memory, and that is coloring every performance. The rehearsal room has, with our boundaries given, been an open forum on how we are experiencing this task as storytellers, in addition to the characters we are playing. What a pleasure to be doing homework one night and be able to come into the room the next day and say "Hey, everyone, I had a thought…"! Most rehearsal rooms are not like that.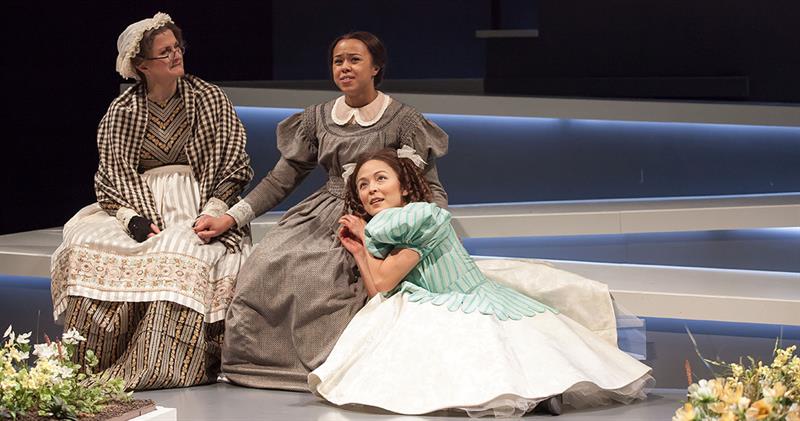 To learn more about the Playhouse production of
Jane Eyre
, visit the
production detail page
.
Margaret Ivey and Tina Stafford in
Jane Eyre
; Tina Stafford, Margaret Ivey and Rebecca Hirota in
Jane Eyre
. Photos by Mikki Schaffner.