Why Education Rose to the Top of the Playhouse's Priorities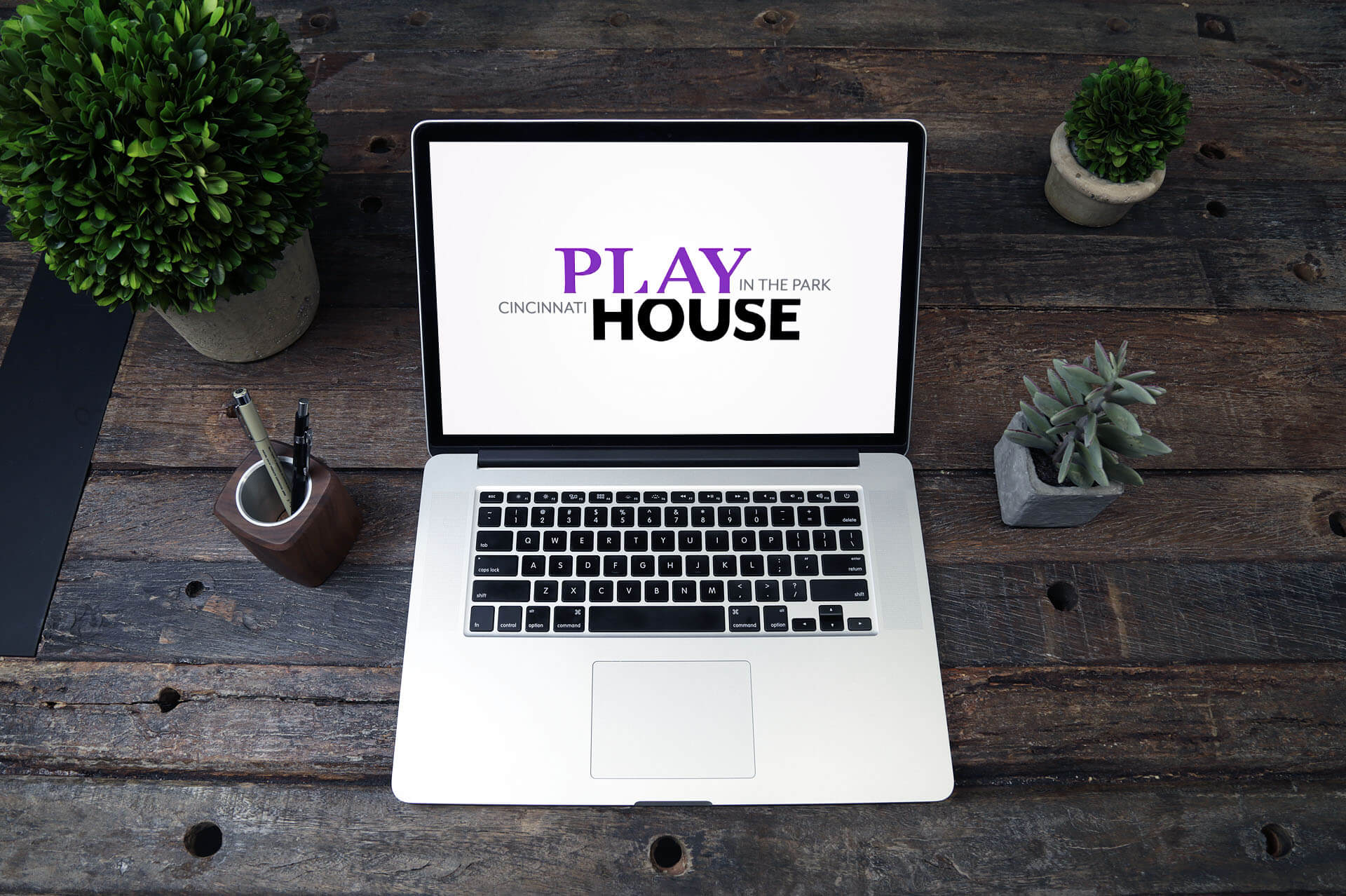 In a typical year, the Playhouse reaches tens of thousands of students in the Tristate region through theatre productions and educational engagement. Programming and outreach efforts include matinee performances of mainstage shows, outreach touring plays, acting classes, summer camp, and classroom workshops.


Students at the 2019 Macy's Student Matinee performance of A Christmas Carol, prior to the pandemic. Photo by Mikki Schaffner.

Amidst the many challenges that were posed by the COVID-19 pandemic (including the postponement of our entire 2020-21 mainstage season), Artistic Director Blake Robison determined that the theatre must still provide educational theatre content and engagement for students and families.
"When you're unable to perform in-person, which is so fundamental to our art form, you have to find creative and innovative ways to stay connected with the theatre-going audience, with the community at large, and especially with kids and schools," says Robison, emphasizing the important role the theatre plays in bringing creative material to Cincinnati.


Artistic Director Blake Robison, and Director of Education and Community Engagement Daunielle Rasmussen.


Director of Education and Community Engagement Daunielle Rasmussen agrees. She adds that the unprecedented challenges of the current time mean it's more important than ever for artists to keep doing their work. Says Rasmussen, "I feel that my responsibility as a civically engaged artist is to serve my community, and I have to serve my community based on what their needs are."

Rasmussen counts among those needs creative ways to keep families engaged with one another, programming that entertains and delights both children and adults, and new models for learning that coincide with students' circumstances. Given the kinds of challenges and changes that are happening in the world at large, she says, "there is no better outlet for processing complex experiences than artistic expression."
Rasmussen and Robison committed to offering myriad ways for children and families to do exactly that. Over the summer, they watched schools around the Tristate volley over the decisions between virtual and in-person learning, and gained as much insight as possible about the unique needs of educators for the 2020-21 school year. They strategized optimal ways to provide educators with virtual, high-quality resources that maintained the integrity of their traditional instruction.
"We had to ask ourselves, 'how do we do the most service in a sustainable way for ourselves and for the teachers we're serving?'" Rasmussen explains, highlighting the uncertainty that schools and parents have been facing on a regular basis. "We wanted educators to be able to have agency to utilize our material however it would serve them."
The result of their research is a virtual education portal that houses a library of instructional videos which are modeled after the education department's in-person curricula. Educators (including school teachers, home-school instructors and parents alike) can purchase an Education Membership for a one-time fee that gives them and their students access to more than 130 hours of drama workshops and enrichment activities. Topics and lessons include public speaking, dramatic and literary interpretation, drama integration and extracurricular theatrical enrichment. Just like the theatre's in-class curricula, workshops are taught by professionally trained teaching artists. Their format and approach are influenced by instructional video content like Dora the Explorer, and educational shows about science and nature.
Here's a tour of the education portal tool, that allows teachers to utilize our curriculum and virtual workshops:


Online offerings also include virtual productions of touring plays, such as The Wind in the Willows, which was offered in the fall, and The Snowy Day and Other Stories by Ezra Jack Keats in February.
Here's a peek at what these productions look like as a virtual audience member:

Among the many goals set by the Playhouse education and community engagement department, Rasmussen says flexibility for educators and parents was one of the most important. The virtual platform offers them a way to "plug and play" based on their lesson plans and schedules. It's an approach that fits both in-person and virtual learning.
For both Robison and Rasmussen, these educational initiatives support the theatre's mission to provided artistic programming that enriches the community and keeps families engaged with the arts, even if the pandemic prevents the reality of live performances and in-class instruction.
"As an artist and arts administrator, this is an opportunity to adapt and grow and change and meet the needs of my community, in the time that we're in," says Rasmussen. "Our value as artists is that we are able to look out and see what's possible, and take something that is seemingly impossible and create possibility."
---
Stream our Next Virtual Production!
Professionally filmed performances will be available to stream for free on weekends, as part of our Off the Hill series for kids and families. Free tickets to stream the shows are available in partnership with community centers across the Tristate.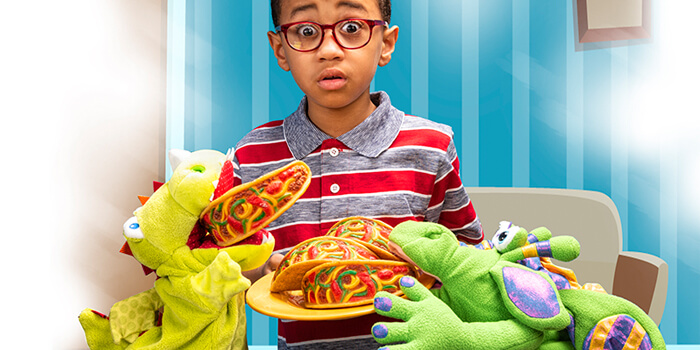 DRAGONS LOVE TACOS
By Ernie Nolan
Adapted from the book by Adam Rubin
April 16 – May 16, 2021
Chicken tacos, beef tacos, big tacos and tiny tacos. As a boy and his dog watch a television show about dragons, they unexpectedly get caught up in the "Dos and Don'ts" of what to feed them. But if they accidentally eat spicy salsa, watch out! Recommended for ages 3 and up.
Learn more and to reserve your tickets!
---
Education programming and touring plays supported by The Robert and Adele Schiff Family Foundation, Linda and Gary Greenberg, The Charles H. Dater Foundation, The P&G Fund of the Greater Cincinnati Foundation, Kathy and Vishnoo, Key Bank and the John C. Griswold Foundation.