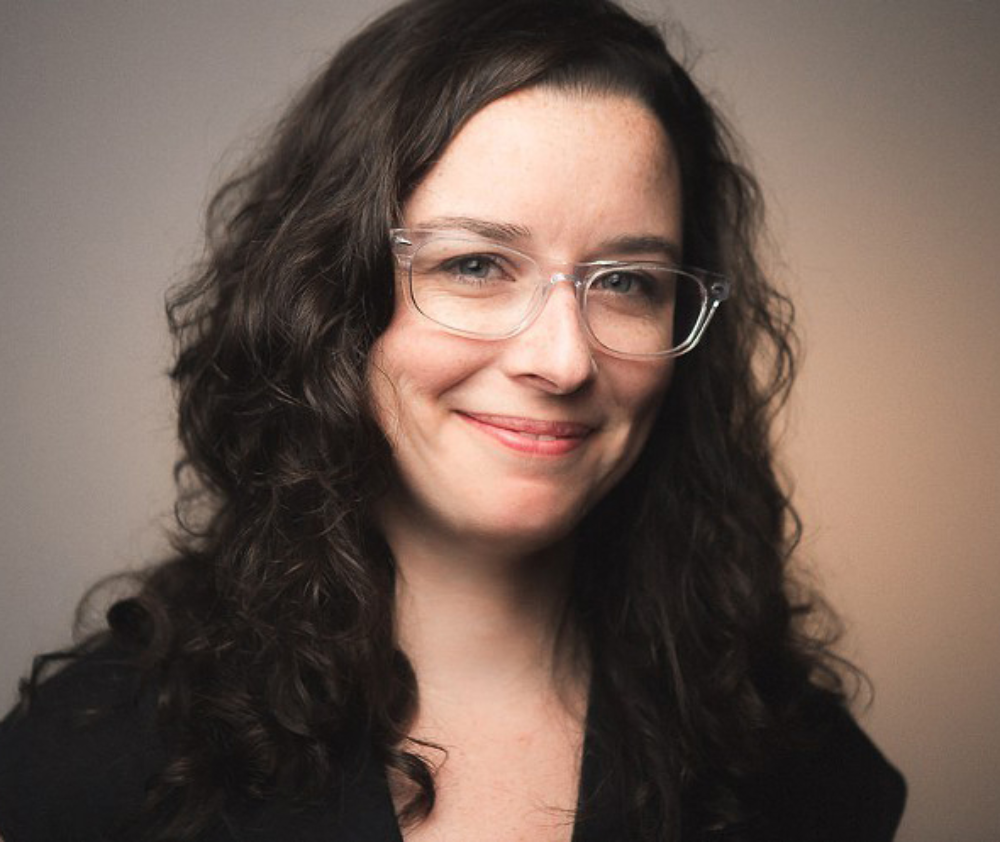 Origin Story
director Joanie Schultz describes her history with the
script and bringing Nathan Alan Davis' world premiere to the
Rosenthal Shelterhouse Theatre stage.
---
Tell us about how you first encountered the script to Origin Story and the journey to this world premiere.
I have known Nathan for a long time, he was an actor in Chicago (where I moved here from) before he went to graduate school for playwrighting, and I had seen him in plays. When I was running WaterTower Theater in Dallas, Texas, I was looking for plays that needed development for a new play festival called Detour. This play was sent to me, and I laughed out loud reading it, and felt it was really resonant and immediately asked Nathan if he wanted to come work on it with us. I was delighted that the audience at our festival loved it as much as I did! We intended to produce the play but when I left that job and moved back to Chicago, the play was not produced, and I continued looking for a home for the world premiere. We did readings over the years, and when I accepted the job here at Cincinnati Playhouse, I was delighted that Blake also loved the play and we decided to produce it.
What do you love about this play?
I love the play's quirky sense of humor. I love television shows like Parks and Rec and The Good Place that have smart and subtle humor to them, and I think this play falls into that genre. I also love the characters. They are each so honest and earnest about their loneliness and isolation, and are trying so hard to live good lives. The way in which they come together and connect in small ways is very moving to me. This play brings up a lot of themes that are present in our society about how we live and who we are as a collective and as individuals. How we live in a world that is becoming simultaneously more and more homogeneous and asking us to more specifically identify all of the time. In a world of big, faceless corporations and chain restaurants, who is our community?

Dwandra Nickole Lampkin (Roxanne), Amira Danan (Margaret) and Michael Lepore (Bobby) in Origin Story

How is directing new work different than directing a well-known, often produced piece?
It's so exciting to be part of a world premiere because you're inhabiting the world the playwright created for the first time and helping them imagine what that is and what it can be. After many years of readings, to actually contemplate how the scenic design works, how the play moves, what the sound design does, and who these characters truly are for the first time will feed further development of the script itself. Discoveries will be made that will transform the play for productions forever! Working with a living playwright in the room is significant, you know that you're doing work that will add to the cannon for years to come..

What do you hope the audience takes away from Origin Story?
I hope they love these characters as much as I do. I hope that the play makes them consider their own lives, connections, and chosen family. I hope the play inspires moments of reaching out to others and taking their hand.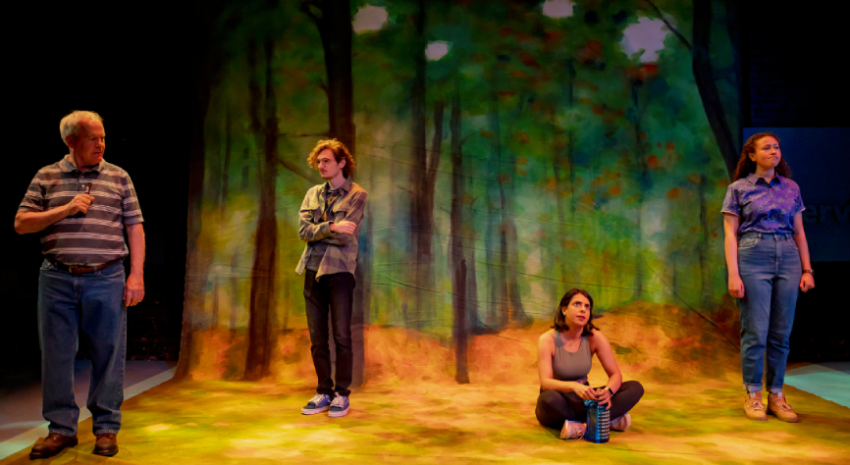 Bill Timoney (Gary), Michael Lepore (Bobby), Shonita Joshi (Anita) and Amira Danan (Margaret) in Origin Story.

What other plays are exciting you right now?
I'm particularly excited about some of the plays we are doing next season, like Sanctuary City, Clyde's, Stew, and Vietgone — we are producing some of the most important writers in America today (along with Nathan and Karen Zacarías). Their work is deep but funny, vivid, thematically important while also being entertaining, and it's an honor to bring their voices to our Cincinnati audience.
Origin Story runs through June 25 in the Rosenthal Shelterhouse Theatre.
Photos by Mikki Schaffner.