Beauty. Ambition. Biting Comedy.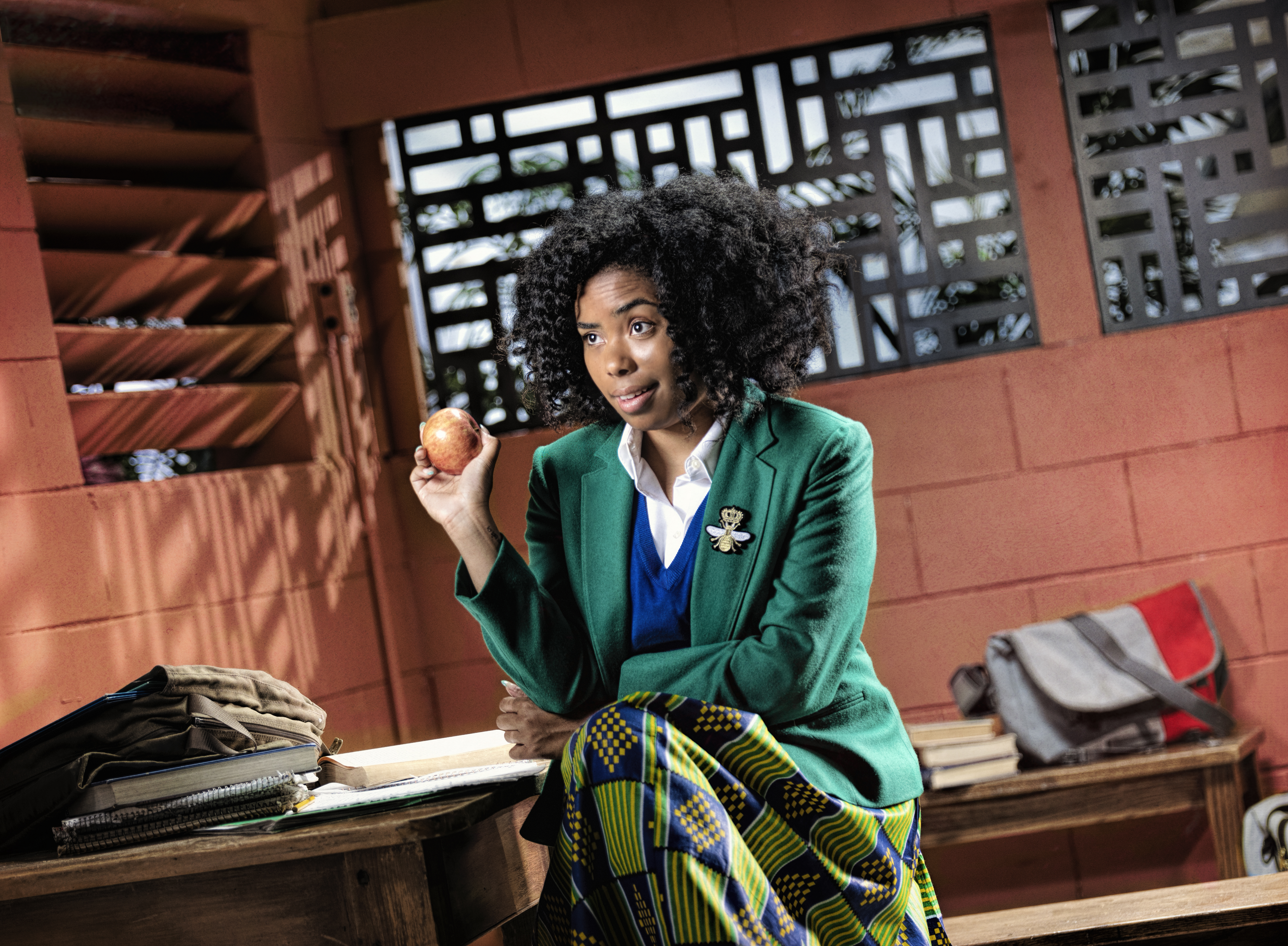 Jocelyn Bioh's acclaimed comedy School Girls; Or, The African Mean Girls Play is a coming-of-age story spotlighting sisterhood with thought-provoking bite.

Set at an exclusive, all-girls boarding school in 1986 Ghana, the tale concerns a close-knit circle of high schoolers eagerly excited to audition for the annual Miss Ghana pageant with the hope of competing in the Miss Universe pageant. Paulina, the resident Queen Bee, expects to be the clear favorite, but her mission grows complicated with the arrival of new student Ericka, a transfer student from Ohio who has lighter skin and a savvier knowledge of American culture and sensibilities. Situations escalate as Ericka's pageant potential threatens to crush Paulina's dreams.

Earning the 2018 Lucille Lortel Award for Outstanding Play, School Girls is a gossipy nod to Tina Fey's 2004 comedy Mean Girls, but its reflections on such themes as colorism, hair, body image and socioeconomics open the door to a relevant discussion of Black culture.
Kaitlyn Boyer and Burgess Byrd in rehearsal for School Girls; Or, The African Mean Girls Play
"In the case of School Girls, as a dark-skinned woman, I know in a very personal and visceral way what it's like to feel inferior to people who are lighter-skinned than me," Bioh says in an interview with Women and Hollywood. "The journey to owning and accepting beauty was a really long one, and I always knew I would address that in a play, but I wasn't sure how. It didn't feel like an after-school special because that's also not my thing. Colorism is played out in my play, although it's not mentioned. That's why I think the story really lives."

"School Girls displays the ways colorism affects the Black community," says Candis C. Jones, who directs the Playhouse production. "Sadly, it will always be timely because we may never be able to shake racism. The play exposes the ways white supremacy and racism trickle down and affect young Black girls as they are discovering their identity. We see how colorism creates separation and conflict among the young girls in School Girls."
Looking back on her first viewing of School Girls (which made its world premiere off-Broadway at MCC Theater in 2017), Jones says she was moved by the sheer authenticity of the relationships. "When I first saw School Girls in 2017, I was saddened to see the hierarchical power dynamic in the girls' friendship because I know how real it is."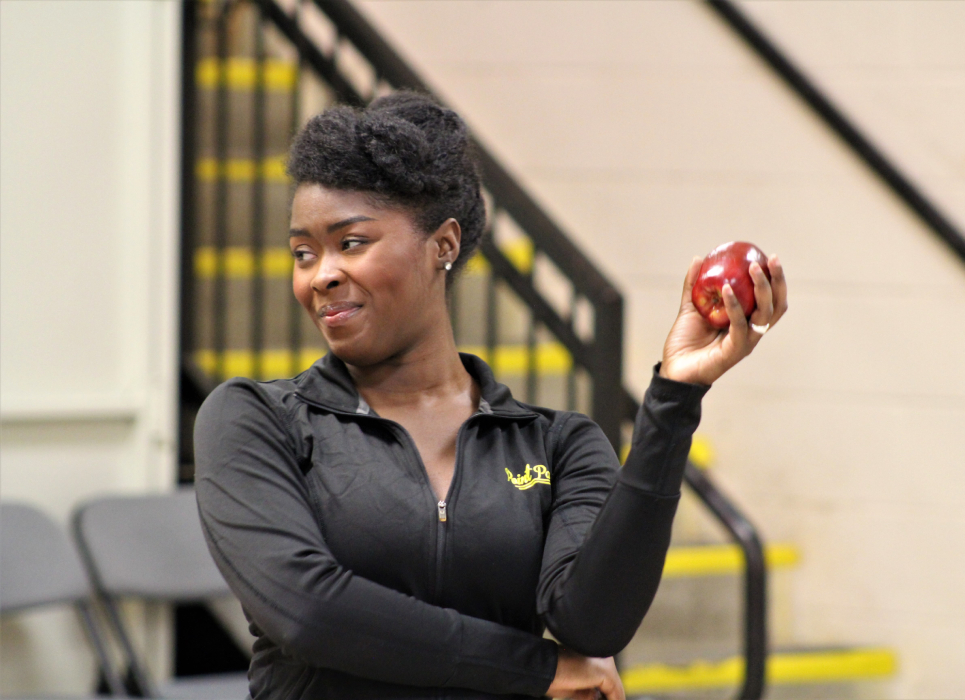 Markia Nicole Smith in rehearsal for School Girls; Or, The African Mean Girls Play

She continues, "School Girls shares a similar template to the iconic movie, Mean Girls. In both stories, we can see how the major social-psychological principles of discrimination, conformity and prejudice seep into how the characters think and make choices. What's so special about School Girls is that it specifically shows how colorism operates within all three of these principles for Black people. We rarely see how having lighter skin can be a marker of privilege and a standard of beauty. This unspoken privilege can cause harm in Black female friendships and diminish self-worth. From 1986 to now, we see how colonialism has driven these beauty standards. As a lighter-skinned Black woman, it is vital for me to hold a space of sisterhood and compassion while working with an ensemble of Black women on School Girls. The play is a source of healing and a celebration of us."

(from left to right) Starnubia, Matenin Sangare, Jasmine Cheri Rush and Kayla Forde in rehearsal for School Girls; Or, The African Mean Girls Play
In addition to paying homage to her Ghana heritage, Bioh regards her play as a significant form of positive representation.
"If you don't see the things, you don't know the things exist," says Bioh in the aforementioned interview with Women and Hollywood. "To have a play of eight Black women, where all the women are funny, all of them are three-functional, all of them are able to share their weaknesses and be super vulnerable, all in an enjoyable night. These kinds of plays are very rare."

Bioh's ferociously funny play runs through May 22, in the Marx Theatre.