You're on the Air With Dr. Ruth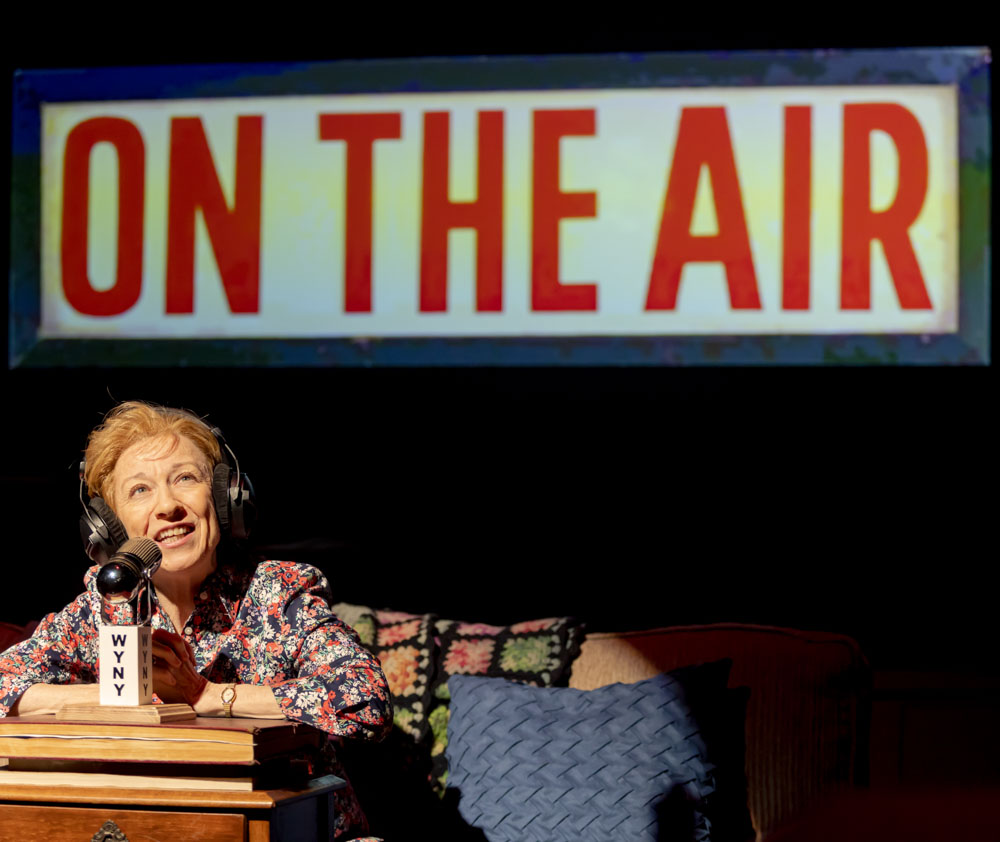 Many of us know Dr. Ruth Westheimer as America's favorite sex therapist in the 1980s and '90s. She took pop culture by surprise, delivering sound advice on intimacy and relationships that few cultural figures were able to do at the time, and she did so with a disarming demeanor, a cheerful smile and an open mind. But few of us know the story of this remarkable woman's journey.
In Becoming Dr. Ruth, an illuminating one-woman show presented by The Jewish Foundation of Cincinnati, Dr. Ruth narrates the harrowing details of her life, one riveting chapter at a time. The play takes place in her New York apartment, which is filled to the brim with moving boxes, photos, bookshelves and papers. She's recently lost her husband, and she's managing the unenviable task of packing up remnants of an incredibly full life. "We can visit while I pack," she says to the audience with her signature warmth, setting the stage for an inspiring and affectionate theatrical portrait.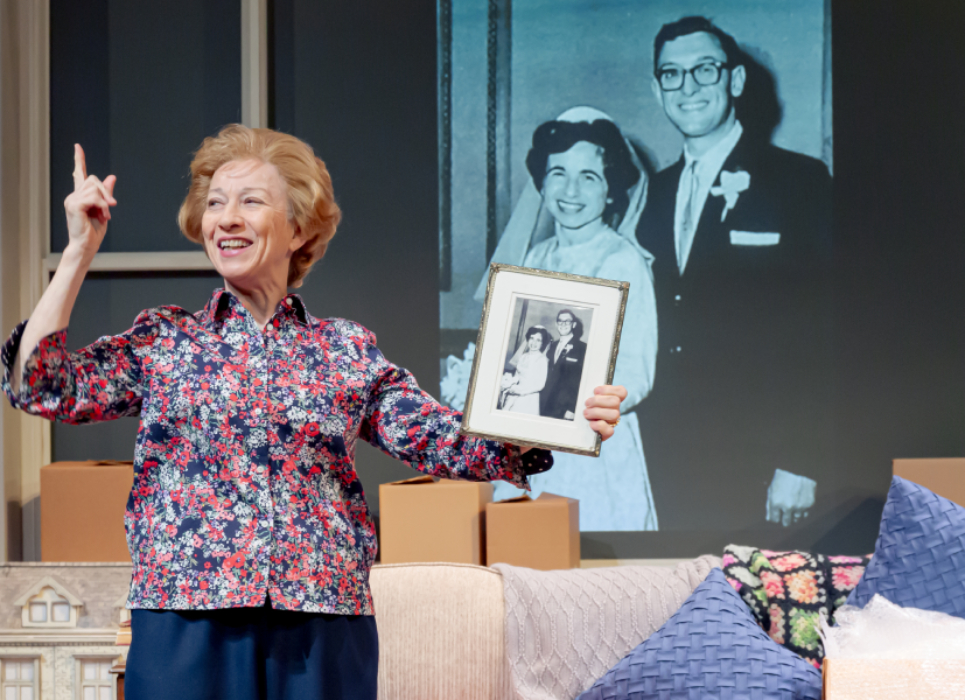 Dr. Ruth — the real woman — is no stranger to speaking before a group of people. She made a career of giving advice to people about their most personal moments and experiences. Becoming Dr. Ruth flips that on its head, and through the performance of an actor, we hear true stories that we never knew about the public persona. Some are joyful and triumphant — others are heartbreaking and tragic. Altogether, she speaks candidly about surviving unimaginable experiences and accomplishing remarkable achievements.
Before she was Dr. Ruth, she was Karola Ruth Siegel, born in June 1928 in Frankfurt, Germany. Her parents placed her on a kindertransport in 1939 for her safety, which took her from Nazi-occupied Germany to Switzerland and permanently separated her from her family. She survived war-torn Europe and became an Israeli sniper and Jewish freedom fighter with the Haganah. She later moved to Paris with her first husband to begin her education and then navigated life as a working single mother in New York City, in pursuit of continuing her training in psychology and counseling. Shortly after, her illustrious career as an educational media personality began.
"If you thought you knew all about Dr. Ruth, the woman, the myth, the legend, you might just be mistaken," TheaterMania writes of the one-woman show, calling it "an enjoyable tribute to a figure of popular culture who truly deserves it."
Director Stephen Nachamie envisions transforming the Rosenthal Shelterhouse Theatre space into Dr. Ruth's home in such a way that the audience feels like guests and not spectators of a show. He says, "We are inviting the audience into her apartment. It is important that they meet Dr. Ruth not as the polished talk-show host or figure they know but to see her as a human being.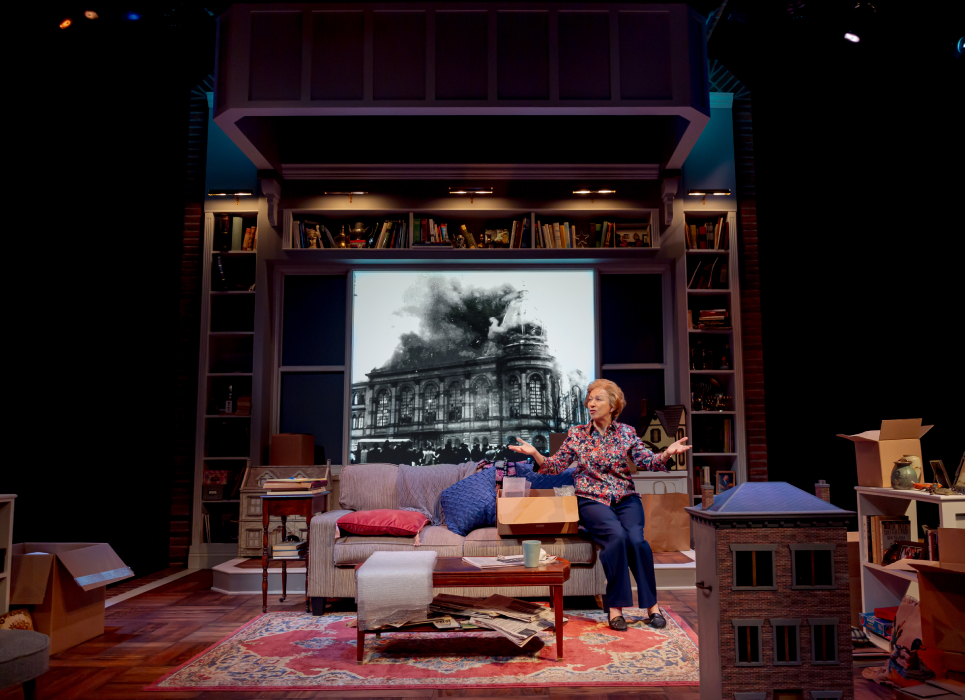 Nachamie says the production includes projections that elevate the personal atmosphere inherent to the show. Coupled with detailed production elements through sound, lighting and wardrobe, he aims to help the audience feel right at home with Dr. Ruth as they "glimpse inside her most personal memories."
The Playhouse's production of Becoming Dr. Ruth is familiar ground to Nachamie. Not only does he have a personal connection to Dr. Ruth through his family (having met her several times when he was a child), but he directed the show in 2019 at New Rep Theatre in Massachusetts with actor Anne O'Sullivan at the center. She returns to the role in the Playhouse's production.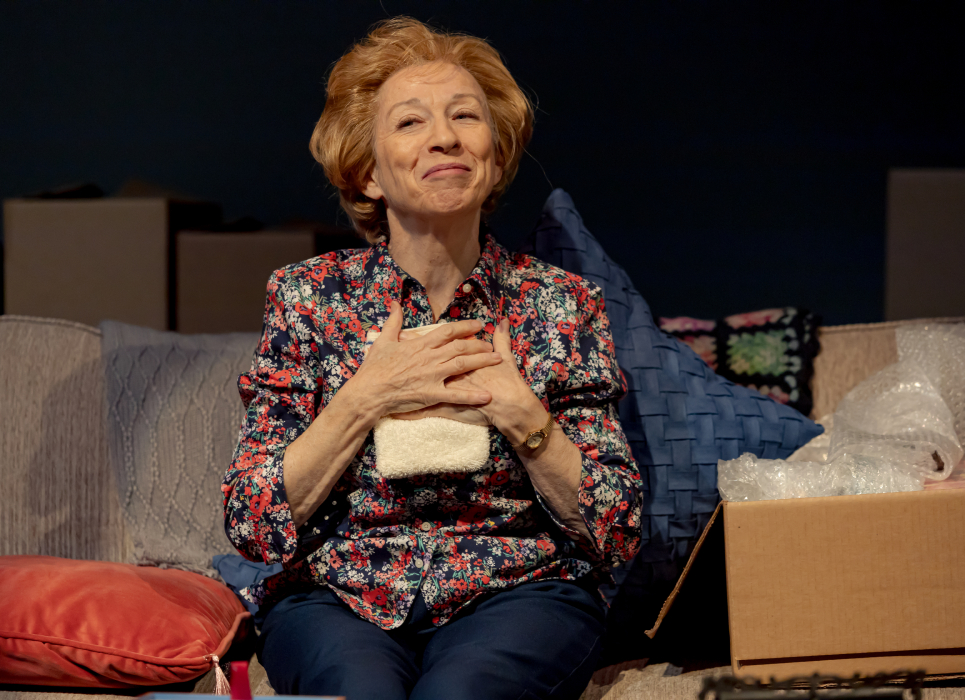 BroadwayWorld wrote in a review of the show at New Rep Theatre, "A must in any solo stage performance is for the artist to connect with the audience, and Anne O'Sullivan reaches through the fourth wall to grab our attention with warmth and Ruth's indomitable joie de vivre."
Likewise, TheaterMirror expressed, "I entered the theatre expecting to learn more about a likeable acquaintance and left it feeling like I'd just discovered a dear, dear friend. You will, too."

Becoming Dr. Ruth, presented by the Jewish Foundation of Cincinnati, runs through May 15 in the Rosenthal Shelterhouse Theatre.
All photos: Anne O'Sullivan in Becoming Dr. Ruth. Photos by Mikki Schaffner.