Little Willie John Returns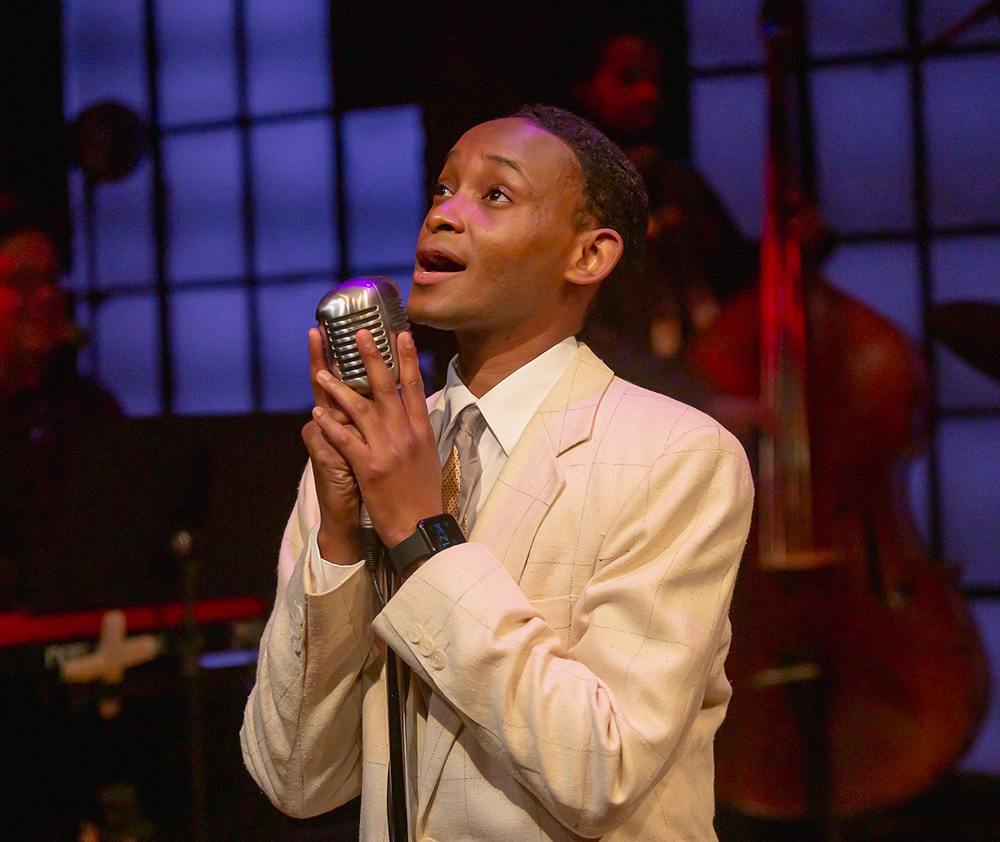 In 2018, the Playhouse presented an authentically Cincinnati world premiere that thrilled audiences and celebrated a bit of hometown pride. KJ Sanchez's musical docudrama Cincinnati King brought to life a groundbreaking chapter of our history through its tale about Syd Nathan's King Records Studio. Throughout the 1940s and '50s, King Records contributed some of music's most enduring songs from "Fever" to "The Twist" to "Blues Stay Away from Me."
Cincinnati King enjoyed praise from the Cincinnati Enquirer and CityBeat alike, citing Sanchez's devotion to local history and the power of the show's musical numbers. "Lucky us to have it here," wrote CityBeat, while the Enquirer called it "an intriguing journey filled with the stories and the personalities that powered the studio's unlikely success."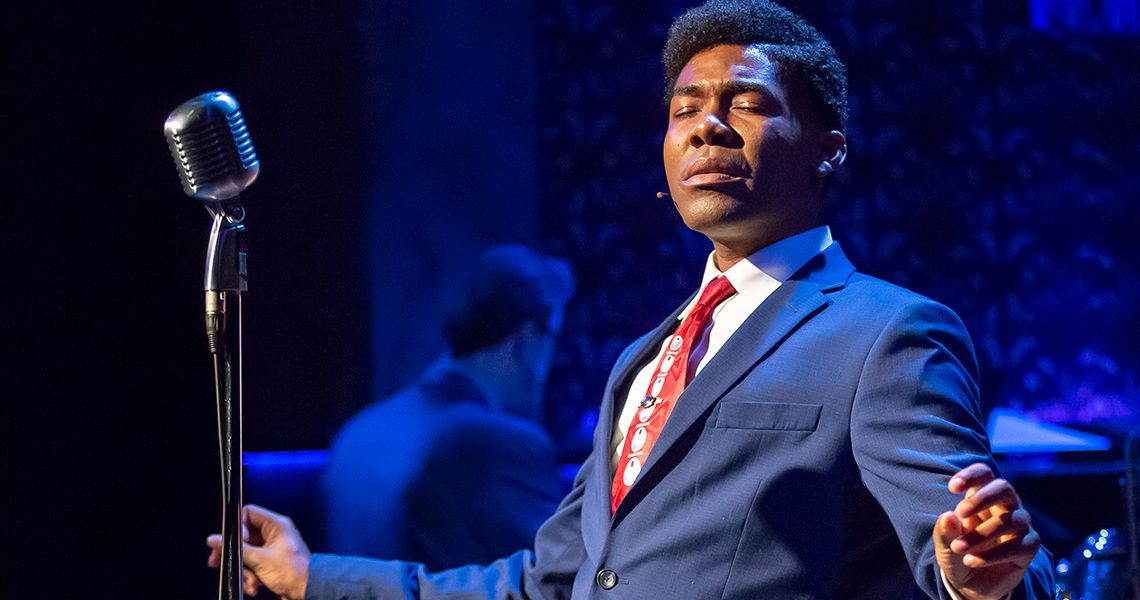 Richard Crandle as Little Willie John in Cincinnati King.
The musical drama traced Nathan's complicated relationship with singer Little Willie John — a dynamite performer and one of the unsung heroes of rock history. Now, the character who charmed audiences returns in Need Your Love to share more about his life and perform live music just as dazzling as the premiere.
"From the first day of auditions for Cincinnati King, we could tell that Little Willie John was going to be an exciting character, and then our first preview proved how much the audience was connected with him — especially when he sang!" Sanchez says. "There was always a deep interest in Willie, and I always had a passion for spreading the word about his brilliance."
Cincinnati King told just a few chapters of the R&B singer's life and career, including his musical work with Nathan at King Records, his promising rise and, ultimately, his premature downfall and tragic death at the age of 30. The singer was a beloved performer who electrified crowds with his powerful pipes and his irresistible stage presence which inspired the likes of James Brown.
"He was one of the finest singers to have ever lived. He could sing anything, and he should still be alive today," says Sanchez.



Director and Playwright KJ Sanchez.
While sheltering in place last year, Sanchez says she couldn't get John out of her mind — especially when demonstrations around social justice swept across the media.
"I kept thinking about him as I watched news reports and read the paper about the Black Lives Matter movement," she says. "I always have some of his songs in my playlist when I go running, and every time I listened to his voice, I felt I was listening to raw love for life, great power and a kind of skill and gift that doesn't grace our planet very often."
Like Cincinnati King, Need Your Love features an onstage band for John's musical performances. Musicians Richard Livingston Huntley, Ralph Huntley and Cincinnati's own Terrell Montgomery return for musical accompaniment. Livingston Huntley also returns as Music Director.

Ralph Huntley, Seth L. Johnson, Richard Livingston Huntley and Terrell Montgomery in Cincinnati King.
"The story of Little Willie John is so powerful and compelling, and his music is so engrossing and current that I'm very excited to be able to share his music and story with more people," says Livingston Huntley, who calls the late singer "unbelievably talented."
"This is a new production, with a new actor, set in a different time, so we will want to honor the sound and feel of the original King Records music," says Livingston Huntley. "But this time we're going to include a keyboard, which will give us a little more flexibility to add some additional sounds (organ, strings, etc.), which will give the music a different kind of feeling."
In a nod to musical history, Livingston Huntley says the show features one of John's last recordings with Capitol Records. "He does an absolutely spellbinding version of 'You Are My Sunshine,' which will definitely make it into the production!"
More beloved R&B songs that audiences can look forward to include "I'm Shakin'," "Fever," "Leave My Kitten Alone" and, of course, "Need Your Love So Bad." This continuation of the King Records story takes the Rosenthal Shelterhouse stage on Saturday, Oct. 30. For tickets, visit the production page.