A Modest Mouse in a Great, Big World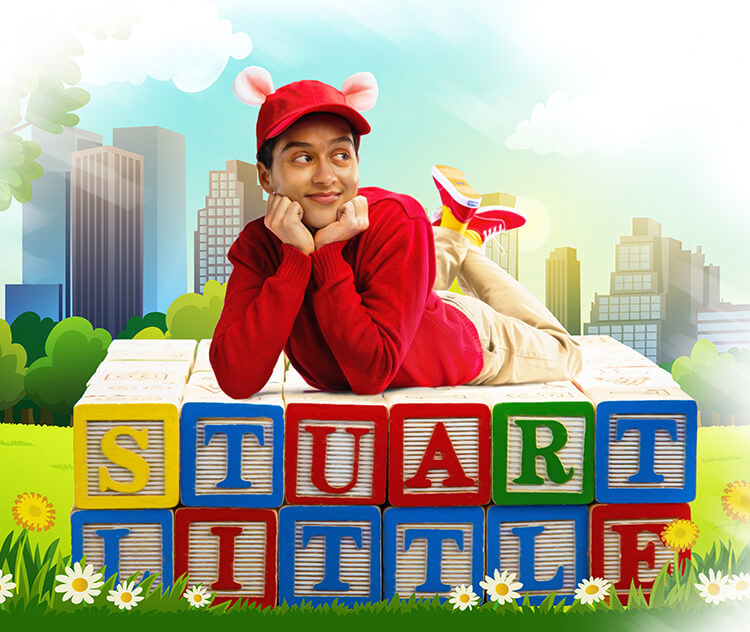 Embark on an adventure as the Playhouse presents its second Off the Hill touring production this season with E.B. White's endearing classic Stuart Little. This charming adaptation follows the marvelous maneuverings of a mouse in New York City who is trying to survive in the great, big world. Performed by members of the Bruce E. Coyle Intern company, the delightful adventures of Stuart Little will perform this January and February at a community center near you.
One night, while asleep on a train, White had a peculiar dream about "a small character who had the features of a mouse, was nicely dressed, courageous and questing." When his nieces and nephews begged for him to tell them stories, he decided to put his vision to paper and wrote a series of tales about a mouse-like child named Stuart.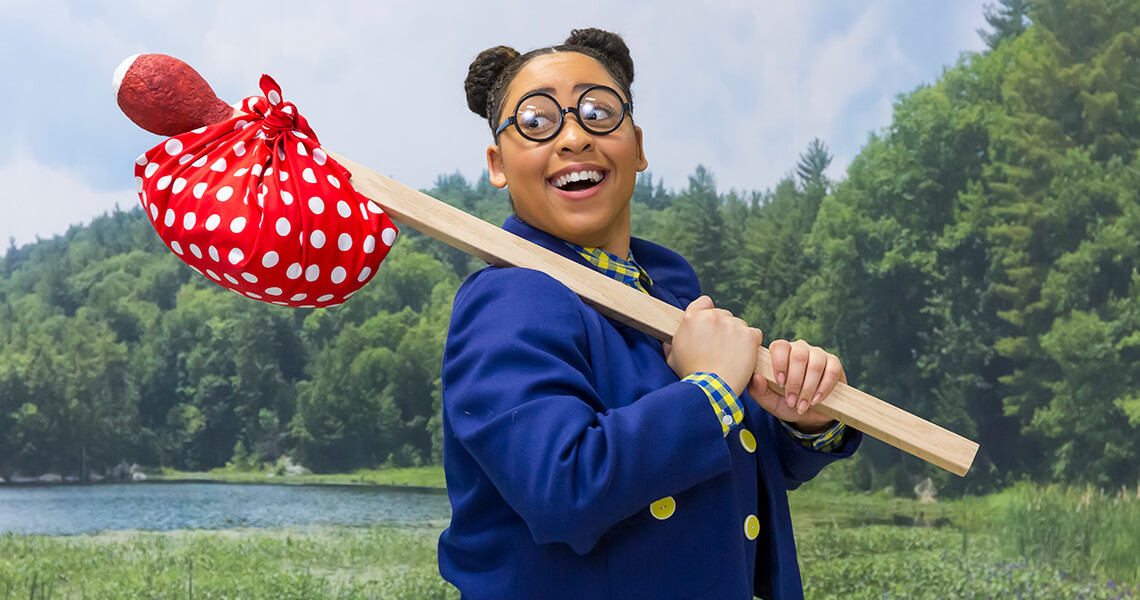 While working as a writer for The New Yorker, a position he held for the entirety of his career, White was also columnist for Harper's magazine. When he sent an unfinished manuscript of Stuart Little to his editor at Harper's, the editor wanted the book for a fall 1939 publication date. In 1945, Stuart Little was finally published but initially received mixed reviews. Many literary critics were not fond of the idea of a mouse who was born from a human and how the book teetered between fantasy and reality.
Nevertheless, Stuart Little became a brilliant success and is widely recognized as a classic in children's literature. The book has sold over four million copies and went on to receive the Laura Ingalls Wilder Medal in 1970, along with White's other acclaimed children's classic Charlotte's Web.
In the Playhouse's production, Stuart escapes from a ferocious dog, protects his friend from their devious pet cat and wins a model boat race at Central Park. Approaching every obstacle with confidence and courage, Stuart teaches us, as he says in the show, that "size has nothing to do with it. It's temperament and ability that count and knowing what's important."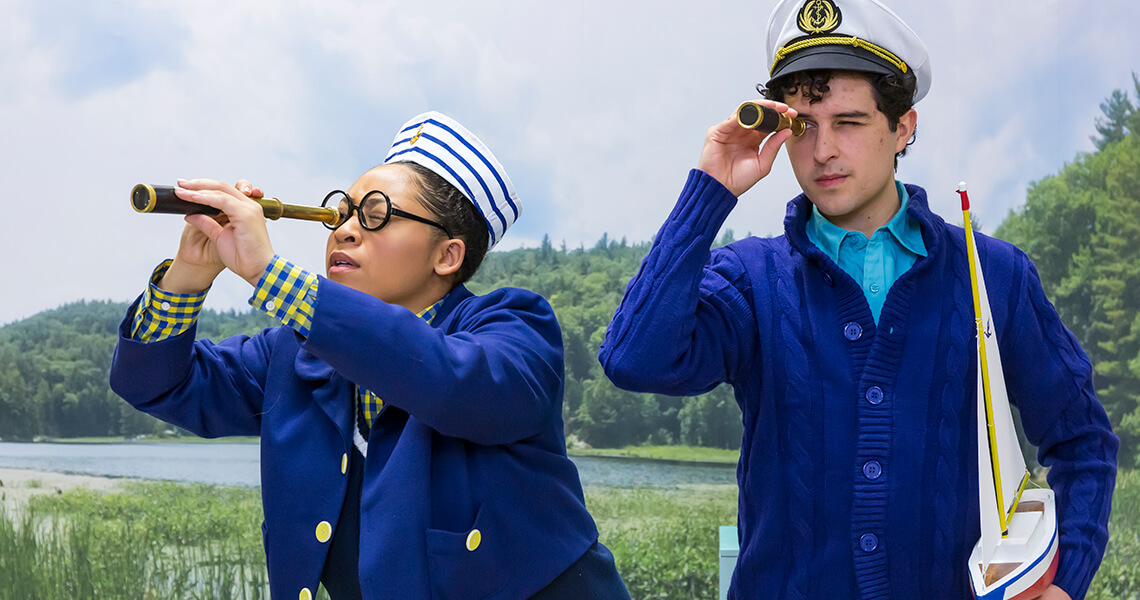 "The play starts and ends with the words 'STUART LITTLE' on stacked sets of benches, stools and boxes," says Set Designer and Playhouse Charge Scenic Artist Kenton Brett. These items will be "rearranged throughout the play to make various props such as a dentist's chair, a couch, a trashcan, etc."
In developing his prop design, Brett enjoyed the challenge of making obscurely large and tiny versions of everyday items. "Making a realistic giant thermometer that looks just like its normal-sized counterpart is fun for a designer," explains Brett. "These props are what really drive the show with humorous proportions."
Additionally, the music for Stuart Little will involve lots of orchestral instruments. "I work with a lot of sampled sounds that recreate live instruments, rather than using synths or electronic instruments," says Sound Designer Trey Tatum. "I think it's important for kids to have as much exposure as possible to musical instruments, so expect lots of woodwinds, pitched percussions and strings."

Stuart Little explores the themes of "difference, friendship, family, loyalty and adventure," explains Director Dee Anne Bryll. "When Stuart goes in search of his friend, Margalo, he suddenly becomes aware of the challenges of his size. However, he doesn't let that stop him. Stuart continues on. He embraces the many different experiences, people and animals that he meets along his journey."
"Stuart Little is a very whimsical way of showing the importance of family and friendship," says Bryll. "It is a very hopeful, charming and entertaining show with a beautiful message for the whole family!"
To learn more about the Playhouse's production of Stuart Little, visit our production detail page.
Pictured: Shonita Joshi, Nicolás Acosta, Deja Elliott, Jo Garcia-Reger and Julia Gomez.