Music in the Key of Comedy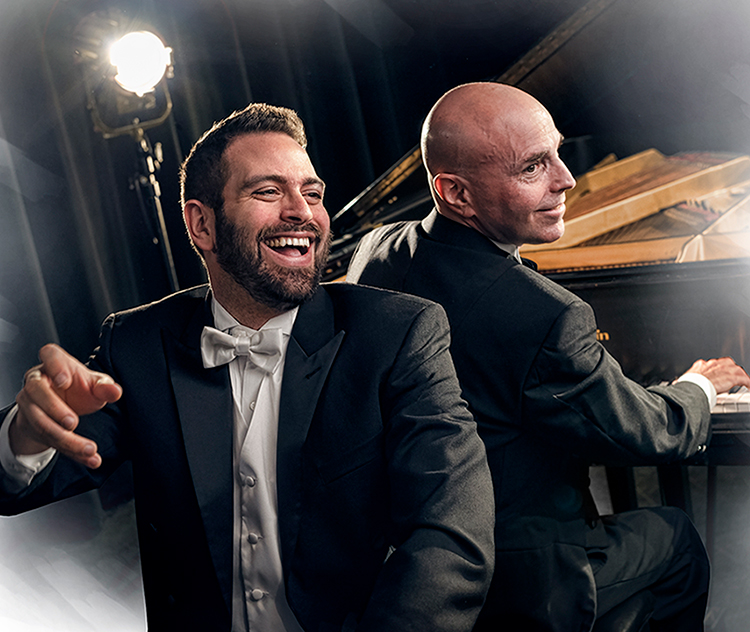 Was there a time in your life when you wished to become the first man on Mars? The first female President? A professional boxer, a best-selling author, a Broadway headliner? During our childhoods, we all experienced these larger-than-life dreams, sometimes changing their shape but always feeling entirely possible.
For playwrights and performers Ted Dykstra and Richard Greenblatt, that childhood dream revolved around music: Each was convinced he was destined to become a superstar concert pianist. As is often the case, that dream would prove harder to achieve than it once seemed. Luckily for audiences around the world, Dykstra and Greenblatt turned the stories of their lifelong pursuit of a dream into a "tears-streaming-down-your-face funny" (Ottawa Sun) theatrical experience unlike any other. With live performances of classical and contemporary piano music, 2 Pianos, 4 Hands is a hit musical which has enjoyed over 4,000 performances in its 24-year history.
In the two-person musical comedy, we meet semi-autobiographical characters Ted and Richard. In a series of short, rapid-fire scenes, Ted and Richard transform into parents, teachers, coaches and even themselves at various ages. Memories of their music careers come to life onstage, from touching arguments with Richard's father (who once fancied himself a bit of a pianist as well) to side-splitting glimpses of the characters that helped instruct Ted and Richard at the piano.
Dykstra and Greenblatt may have dreamed in music, but 2 Pianos, 4 Hands feels relevant to anyone who recalls that early wish to become an astronaut (...or a movie star… or an NFL quarterback…). Tom Frey, who serves as both director and music director for the Playhouse's production, agrees: "Part of what makes 2 Pianos, 4 Hands so enduring is that in addition to being incredibly entertaining, audiences see themselves in it whether or not they ever wanted to play the piano." That relatable nostalgia may be the key to the enduring popularity of 2 Pianos, 4 Hands, which has played on five continents since its opening in 1995, reaching roughly two million people.
As funny and charming as this musical is, 2 Pianos, 4 Hands is also a demanding show. It requires two actors with chemistry, charisma and lightning-quick comedic timing — as well as a command of the piano. The show features live renditions of classical and popular piano music, from Bach to Billy Joel, making the show a tall order for any actor.
"It's always an incredible challenge to cast 2 Pianos, 4 Hands," expounds Frey. "The skill set is really unusual to find in one person, let alone two." He explains, "A successful Ted or Richard needs to be an actor first as well as being able to play at a really high level… We have to find people who are willing to take on the enormous amount of work necessary to prepare for the show. A six-month lead time of serious piano work isn't unusual."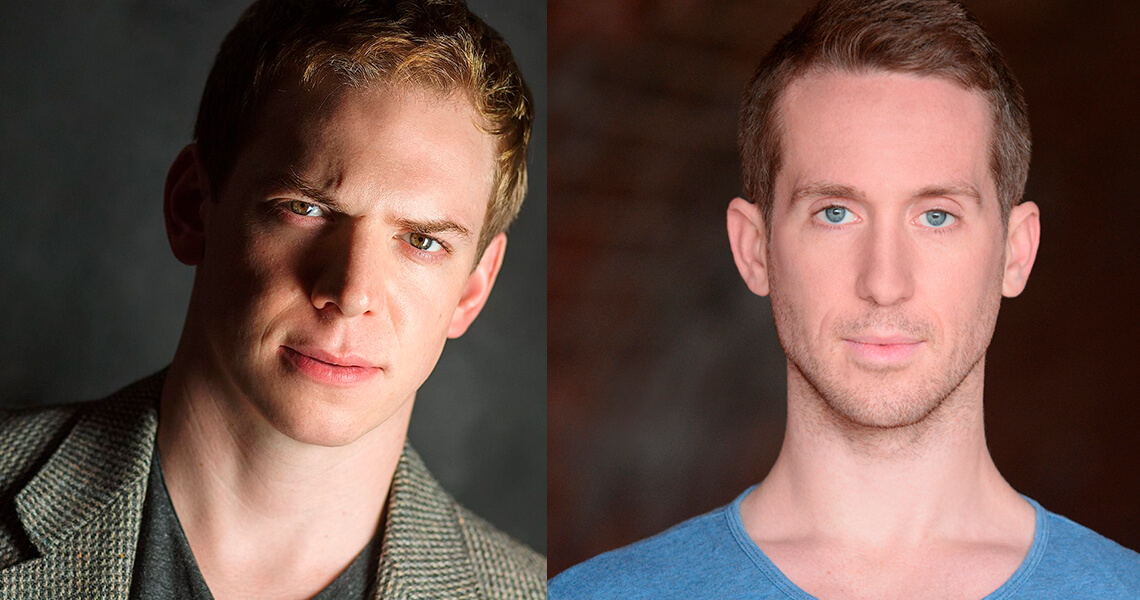 Jefferson McDonald (left) plays Richard. Matt McGloin (right) plays Ted.

Frey is delighted to have found versatile actor-musicians Jefferson McDonald and Matt McGloin for these demanding roles. Frey has a long and fascinating history with this musical, having played the roles of both Ted and of Richard before ever sitting in the director's chair. "As a director, I love to watch the audience take in a play and see what seems to resonate with them," says Frey. "2 Pianos, 4 Hands delivers more moments of connection than almost any play I've worked on."
Laughter and music abound in this riotous show about a humbling quest for musical greatness — a relatable story of nostalgia, joy and growing up. Put another way, in the words of the Ottawa Sun, "This is one of those beautiful little productions that makes you fall in love with theatre."
To learn more about the Playhouse's production of 2 Pianos, 4 Hands, visit our production detail page.