Beyond the Stage: ONCE ON THIS ISLAND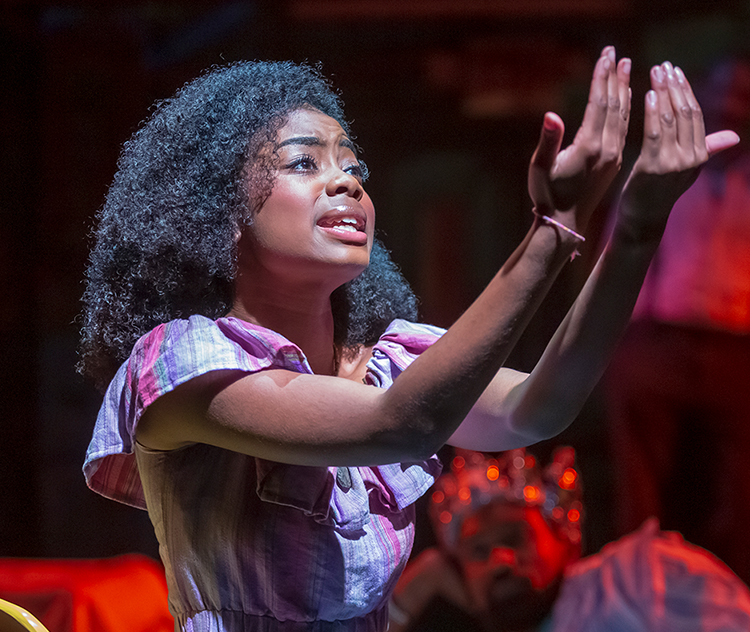 Did you fall in love with the Caribbean musical fairy tale, Once on This Island? Stay engaged with the story by listening to our recommended podcasts, reading books by the author who inspired the musical and attending local events.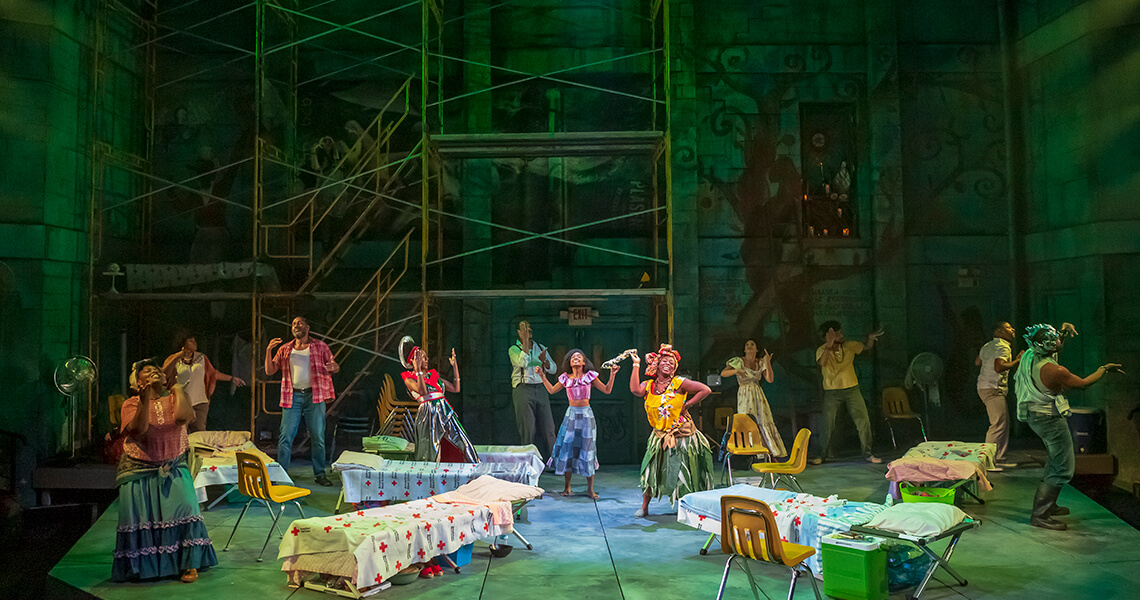 PODCASTS HOSTED BY CARIBBEAN AMERICANS
The Caribbean Millennials
This weekly podcast takes "a deep dive into issues affecting the millennial generation."
Episode 19: Folklore, Myths and Legends
"The Caribbean has a rich culture, especially when it comes to its folklore and stories." In this episode, the Caribbean Millennials discuss "common Caribbean myths and creatures such as the Soucouyant, La Diablesse, Papa Bois and Ti Boloms." Listen on Apple Podcasts, Spotify or Google Play.
Carry On Friends
This podcast fosters "thoughtful dialogue around the culture, heritage, career and everyday life that make up the Caribbean American experience. "
Episode 43: Preserving Caribbean culture Through Dance With Candace Thompson
"Candace Thompson, a Trinidad and Tobago native, is a dancer, choreographer, certified fitness professional and owner of Candance Dance Fitness. In this episode, Candace shares her experience of being a dance and fitness entrepreneur and why it's important to support and preserve Caribbean Dance cultures." Listen on Apple Podcasts, Spotify or Google Play.
The Style & Vibes Podcast
In this podcast, "Caribbean style and culture collide. Hosted by Mikelah, founder of Style & Vibes, you'll get to know from Caribbean tastemakers and celebrities across the globe in dancehall, reggae, soca and more!"
Episode 18: Haiti's History & Culture With Kreyolicious
"Haiti's history is steeped in strength and unity." Kreyolicious is a "Haitian-American author and blogger who's been sharing Haiti's history on her blog for years." In this episode, Kreyolicious talks about "why she created her platform, Haiti's rich history and how the other Caribbean islands are more interconnected than people believe and more." Listen on Apple Podcasts, Spotify or Google Play.
ROSA GUY BOOK RECOMMENDATIONS
Read the novel that inspired Once on This Island and more by author Rosa Guy.
My Love, My Love; or The Peasant Girl
"Désirée, a beautiful peasant girl devotes herself to the handsome, aristocratic young man whose life she has saved. When his upper-class family feels that Désirée's skin is too dark and her family too poor for a boy destined for power and wealth, Désirée proves that she is willing to give everything for love."
The Friends, Ruby, Edith Jackson
Guy's best known coming-of-age trilogy chosen as Best Books for Young Adults by the American Library Association. Recommended for ages 12 and up.
The Friends
When Phyllisia Cathy moves to New York from the West Indies, she struggles to fit in and is bullied. Edith Jackson, a girl with no knowledge of school who swears and steal, offers friendship and protection to Phyllisia. "And so begins the struggle that is the heart of this very important book: the fight to gain perception of one's own real character; the grim struggle for self-knowledge." — Alice Walker, The New York Times
Ruby
"Ruby Cathy feels left without friends, without comfort and without love. Then she meets Daphne Duprey, who is 'cool, calm, cultured, sophisticated and refined' — everything that Ruby is not. Together, Ruby and Daphne build a relationship that gives each young woman a new understanding of strength, friendship and love."
Edith Jackson
"At 17, Edith's only wish is to get a job and make a home for her three younger sisters. When social services finally separates them, she must make a decision that will change the course of her life."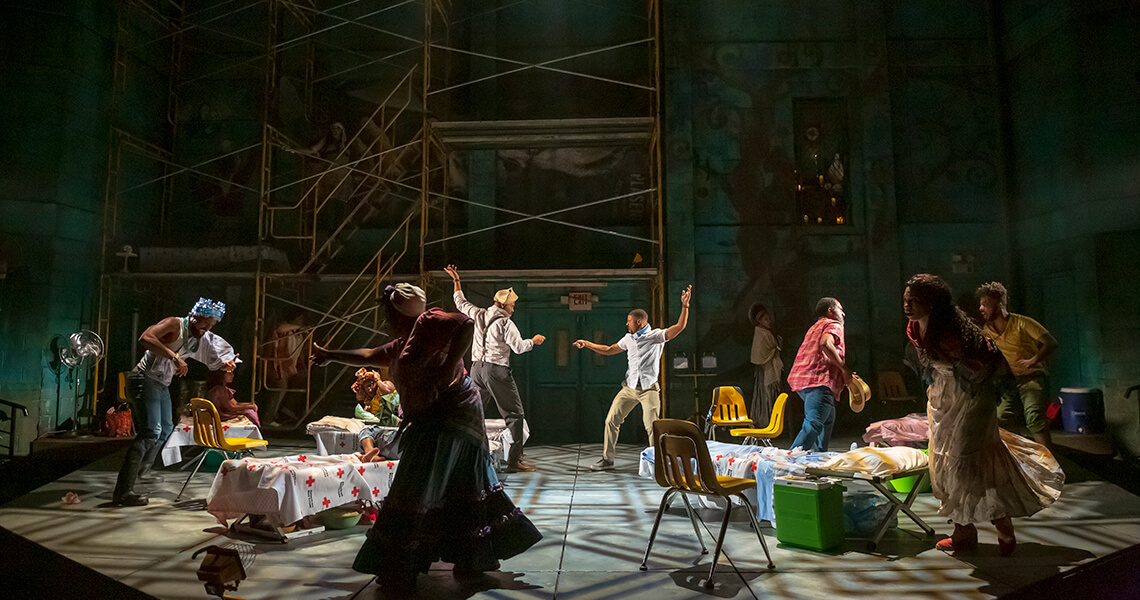 THE MUSIC OF ONCE ON THIS ISLAND
Listen to the joyous, Calypso-flavored tunes from Once on This Island with book and lyrics by Lynn Ahrens and music by Stephen Flaherty. Nominated for Best Original Score at the 1991 Tony Awards and Best Musical Theatre Album at the Grammy Awards in 2018, this uplifting soundtrack is bound to make your hearts soar!
Once on This Island Original Broadway Cast Recording (1990)
Once on This Island Broadway Revival Cast Recording (2018)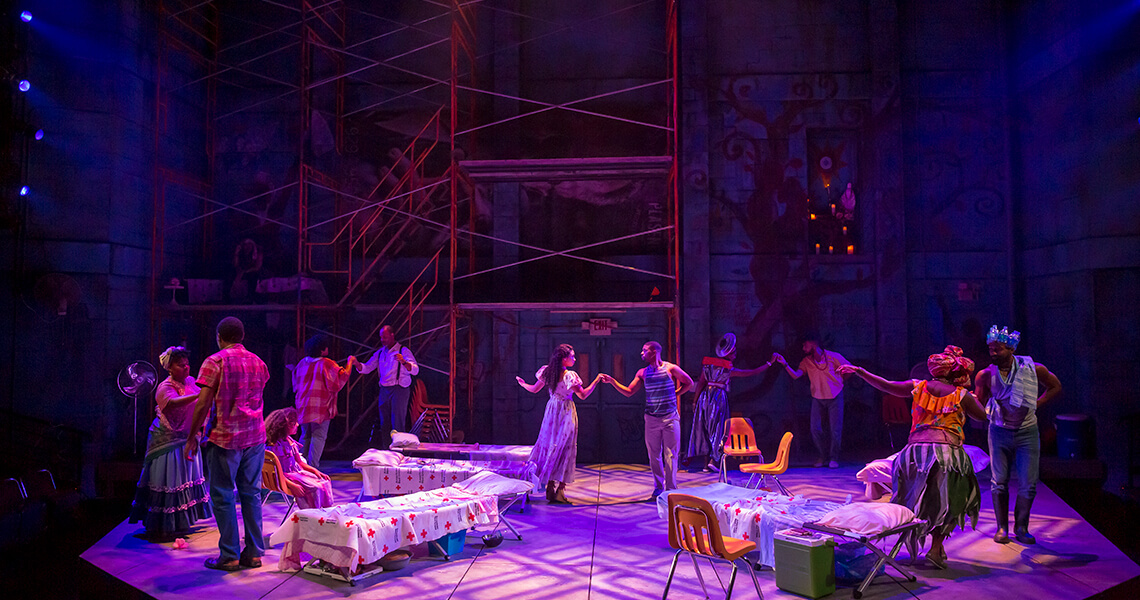 STORYTELLING EVENTS
AT THE PLAYHOUSE
Personal Storytelling
Saturday, Jan. 25 | 10 a.m. to 1 p.m. at the Playhouse | Cost: $50
Coinciding with our world premiere production of americUS, this class will teach you how to write your own story and perform it in front of others. Learn the essentials of oral storytelling that will engage listeners, initiate discussion and create a sense of community. Share your story — we'd love to hear it!
Playwriting
Saturday, March 7 | 10 a.m. to noon at the Playhouse | Cost $50
Do you have a play stuck in your head? Learn how to bring it to life in this introductory playwriting course! Breathe life into your characters, develop a dynamic plot, and share your work with like-minded creatives, all while receiving invaluable help from an industry professional. You just might have a hit!
AROUND TOWN
The 10 Great Stories Leaders Tell
Tuesday, Oct. 8 | 6:30 to 8:30 p.m. at UC Victory Parkway Campus | Cost: $49
Communiversity at the University of Cincinnati hosts a class with expert storyteller and best-selling author Paul Smith, who will reveal the 10 most important stories that great leaders need to tell. Good leaders ask, "How do I tell better stories?" Great leaders ask, "What stories do I need to tell?"
Not Your Grandma's Writing Bootcamp
Sunday, Oct. 20 | 1:30 to 3:30 p.m. at Kenton County Library – Covington
If you're looking for a non-traditional, kick-you-in-the-butt writing prompt group, this is for you. Participants will power through (mostly) non-traditional writing prompts in order to keep their writing muscles trained and their brains loose and creative. Please note that this is not a workshop, so stories and essays will not be shared with each other. This October meeting is Halloween-themed and will be focused on creepy and dark writing prompts.
True Theatre's Trueanniversary Show
Thursday, Oct. 24 | 7:30 to 9:30pm at Memorial Hall | Cost: $25
We all have them… dates we acknowledge every year, as a tribute to past accomplishments, special events or significant losses. In honor of 10 years of community building and storytelling, True Theatre asks storytellers to share their stories of these important milestones in their lives at trueANNIVERSARY. Attend the live event or submit your story to perform at Pitch Night.
Cincy Storytellers: Growing Up
Tuesday, Oct. 29 | 7 to 9 p.m. at The Transept | Cost: $12 (Student: $8)
Growth is about glorious failures as much as victorious triumphs. Join The Enquirer and Cincinnati.com for stories about the little and big moments of growing up.
Women Writing For (a) Change | Turn Up the Volume: A Place For Every Voice
Sundays, Oct. 13 to Nov. 17 | 1:30 to 4 p.m. | Cost: $149
During this six-session class, teens and young people in grades eight through 12 will use poetry, writing, listening, art, readings and activities as a means of tapping into the courage to believe in their own voices. They will hone in their communication skills, stretch themselves to speak up outside their comfort zones, think critically in the face of conflicting messages and join their voices together to harness the power of a unified voice to effect change.
Women Writing For (a) Change | Core Classes for Women
Tuesdays, Oct. 29 to Dec. 17 | 10 a.m. to 12:30 p.m. and 6:30 to 9 p.m. at Women Writing for (a) Change | Cost: $249
During this eight-session class, the featured focus is on writing in community. While some writing technique is taught in each class, emphasis is placed on writers pursuing their own forms of written expression (e.g., poetry, memoir, fiction, non-fiction or journaling). This proven process creates a safe space for individuals to develop their own voice and offers opportunities to have their words heard and honored without judgment.
Story Time at Your Local Library
Raise your children to be lifelong readers by bringing them to story time at the library! Each of the library's 41 locations offers story times that are designed to be fun and aid in the development of your child's early literacy skills. Looking for more story time events for your children? Read the Ultimate Guide to Story Times in Cincinnati.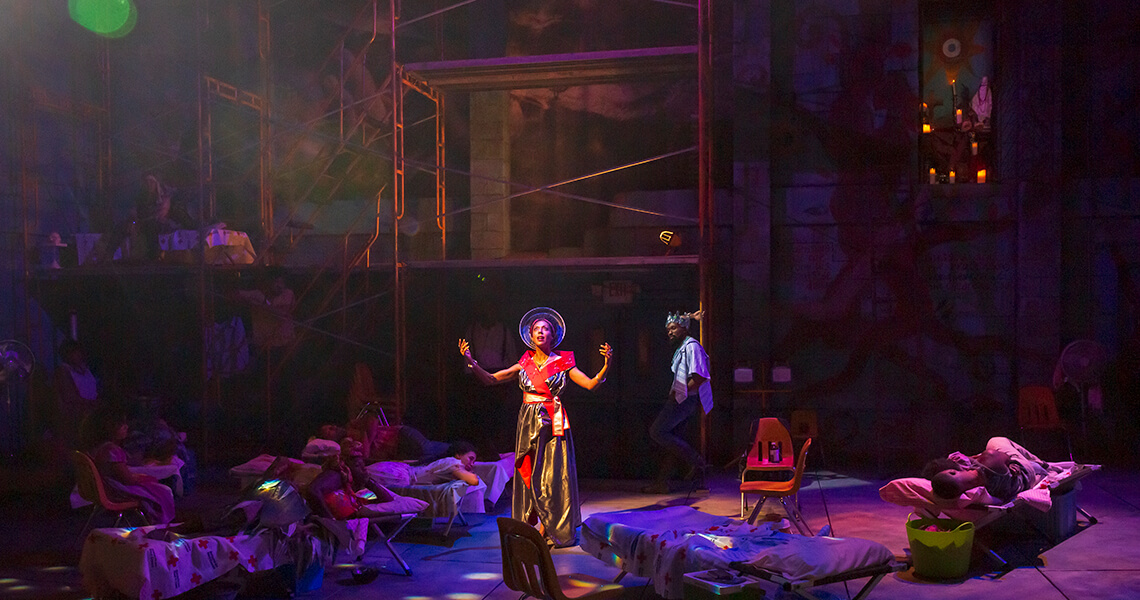 ---
Pictured: Lauren Chanel, Allan K. Washington, Christina Acosta Robinson and the cast of Once on This Island. Photos by Mikki Schaffner.