The Music of MAD RIVER RISING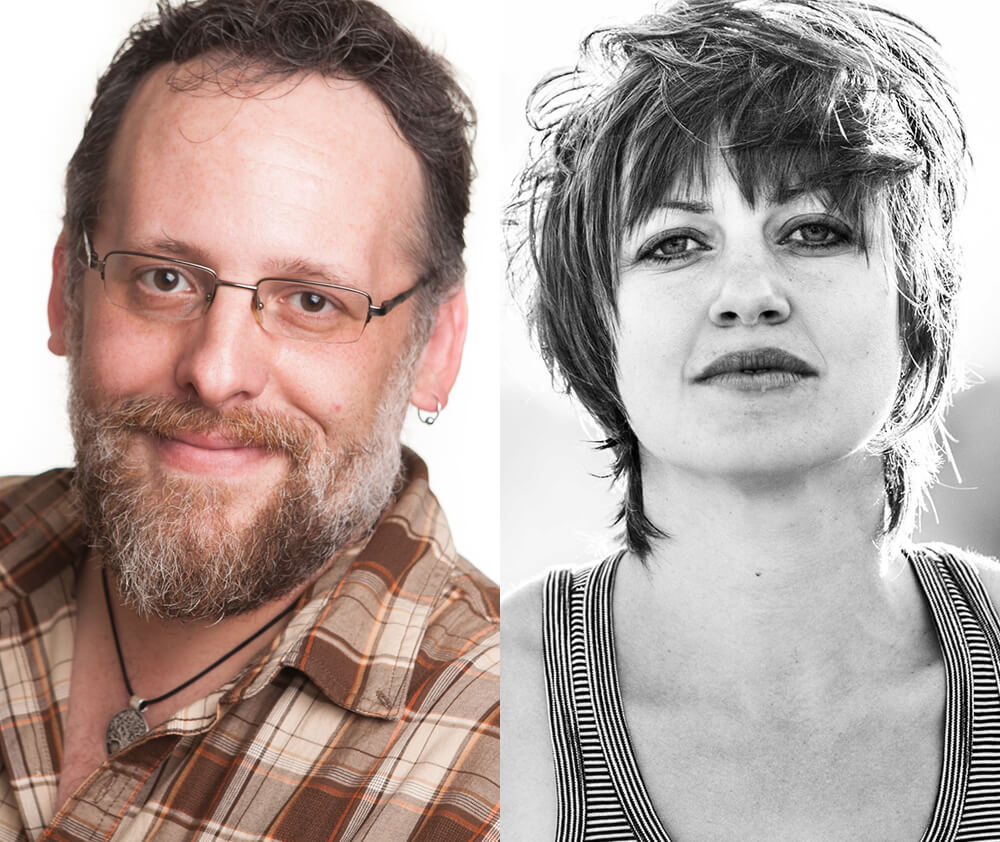 When sound designer Matthew M. Neilson found out that he had permission to access folk singer Anaïs Mitchell's entire catalog of songs for Mad River Rising, he was thrilled and a bit star struck.

Mitchell, whose songwriting comes from the world of narrative folk song, poetry and balladry, has produced an impressive collection of acclaimed albums and toured alongside artists such as Bon Iver and Ani DiFranco. Her musical style matches director Blake Robison's vision for Mad River Rising, making her catalog a perfect complement to the production. "They are two old friends seeing each other for the first time in years and feeling as if no time has passed," Nielson explains about the connection between the play and Mitchell's style. "Or perhaps, in this case, they are two acquaintances that have never met but feel as if they have been friends for many years."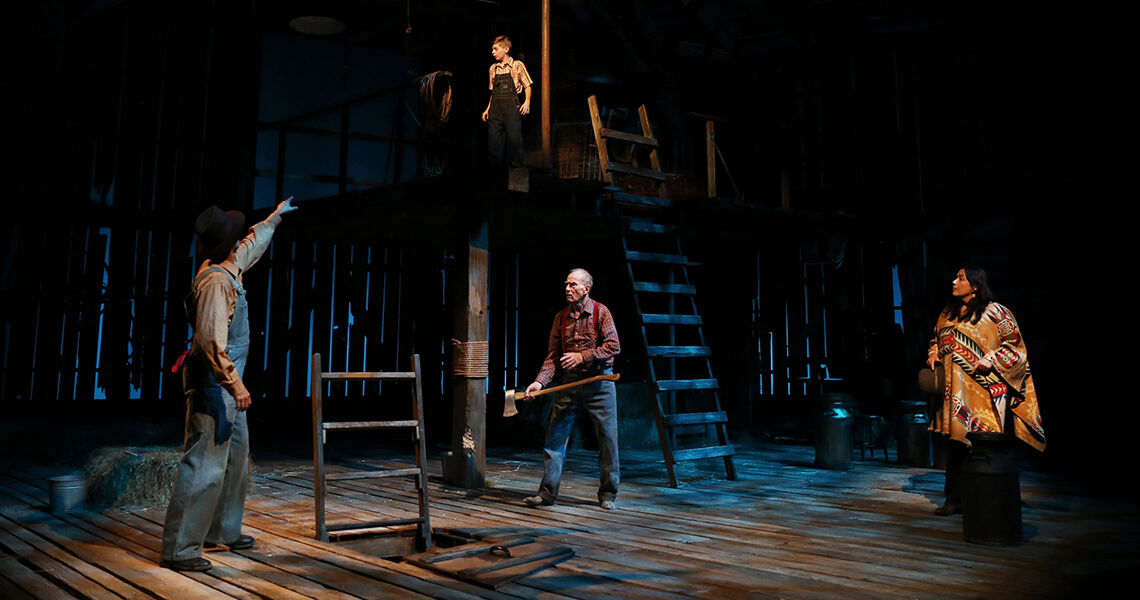 By the time rehearsals began, Neilson already had a general sense of which songs he wanted to use, although he did expect to make adjustments throughout the rehearsal process and during tech rehearsals:
With this kind of production, where I'm designing a show with found music, the process can be a little different from most shows. I always try to find a through line with music, even if it's something general, such as using the same genre, the same tonality or a shared lyric. I had two advantages when I started work on this production: We had already picked our through line (one artist), and I was already very familiar with the pool of music we selected. So the process became about finding the right places in the script for the right songs. Instead of finding moments and writing music for those moments, I pinpointed the songs that felt the most like Mad River Rising, and I looked for the right places in the script for those songs to go.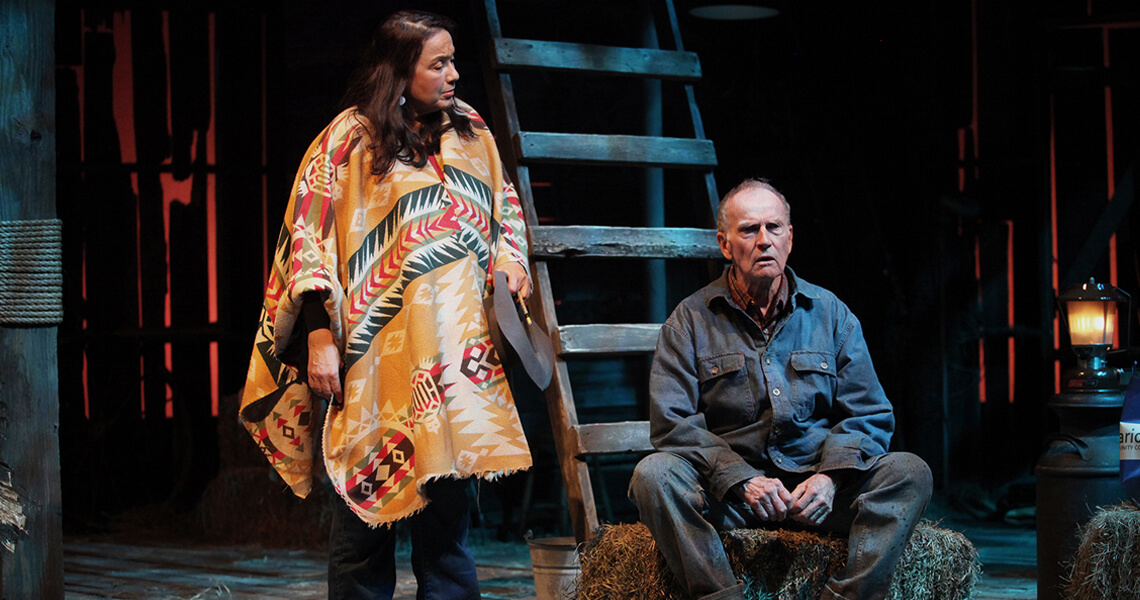 The pieces Neilson ultimately chose for
Mad River Rising
all come from two of Mitchell's most recent albums:
Young Man in America
and
Xoa
. "I'm a huge fan of all of her work," he says, "but her earlier albums have a different feel and songwriting style that, while beautiful, don't have the 'Americana' vibe that her most recent songs have."
Below is a detailed look at Neilson's final selections for the
Mad River Rising
soundtrack, along with his commentary on each song. You can find Mitchell's work on
iTunes
and
Spotify
.


"Young Man in America" (Young Man in America)
We're using "Young Man in America" as the show opener. It has a strong, driving rhythm that perfectly sets the mood for the story about to take place. The first verse of the song plays: "Hungry, hungry, runnin' every which way, young man in America," as we hear one character begin to describe the family dynamics in Mad River Rising and as we see old Angus Stewart confront the younger version of himself.



"Shepherd" (Young Man in America)
This beautiful and heartbreaking song is one of my favorites. The lyrics are very intimate and tell a complete story of their own, so I ended up creating an instrumental version of the song and sprinkling it throughout the show.



"Any Way the Winds Blows" (Xoa)
Another song with a beautiful and haunting riff that I use for underscoring certain narrated sections of the show. Taken without the lyrics, this song sounds like it was made for subtle moody orchestrations.



"Annmarie" (Young Man in America)
We use "Annmarie" as an interlude piece in a scene in which there is no dialogue. We see Charlie Stewart settling down to figure out how to help his grandfather as we hear Anaïs sing a song about the things we go through to seek approval from loved ones, and how futile that can be sometimes.



"Two Kids" (Xoa)
This piece has yet another great riff that I separated from the rest of the song to create narration underscoring. The guitar sets a bit of a playful mood, with an occasional sweet melodic "ooh" that tones down the playfulness, making this song extremely versatile.



"Ships" (Young Man in America)
Another favorite song of mine. In it, Anaïs sings about trying to be strong as she and her loved one spend their last few moments together before his "ship comes in." She sings, "I won't plead, and I won't beg/Shed salt tears all down your neck/When your ship comes in." This song takes us out of Act I and provides the endcap for the part of the story when young Angus watches the river swallow up his home.



"Wilderland" (Young Man in America)
This song perfectly sets the mood for the top of Act II. Angus doesn't want to relive the memories of his childhood, but the story continues with or without him. Anaïs sings:
A mother is a shelterer
A father is a shepherder
Look upon your children
Your cities are a wilderland.


"He Did" (Young Man in America)
We use this song as a transitional/interlude piece as Charlie Stewart reels from a confrontation with his grandfather. Anaïs sings:
Your daddy was a farmer
His back was burnished red and gold
And every time he closed his eyes a rooster crowed
He sowed a hundred ears of corn the summer you were born
And wondered what your life would yield
How it feels to be a child of his.


"Now You Know" (Xoa)
I use "Now You Know" as both an underscoring piece and a finale. As with so many of Anaïs' songs, it is hopeful and haunting at the same time. Combining the production elements (lighting, set, costume) and this song, this might be one of my favorite endings for a production on which I've worked. She sings as the lights fade on a stunning tableau of three generations of the Stewart family:
When I think of my youth I think of my freedom
And when I think of my freedom I feel so alone
And when I feel lonely I want you to hold me
Hold me in your arms.


"You Are Forgiven" (Young Man in America)
A perfect final thought for this production during the curtain call:
Everything you should have said
Everything you said instead
You are forgiven.
---
Pictured above:
Farmer and patriarch Angus Stewart (Robert Hogan, center) is surrounded by visions of his past, including Hopley Stewart (Terry Weber, left), Young Angus (Ty Joseph Shelton, above) and Mae (Sheila Tousey, right) in
Mad River Rising
. Mae (Sheila Tousey, left) and Angus (Robert Hogan, right) in
Mad River Rising
. Production photos by Mikki Schaffner.
Mad River Rising
was directed by Playhouse Artistic Director Blake Robison in the 2015-16 season.