5 Questions With Michael Doherty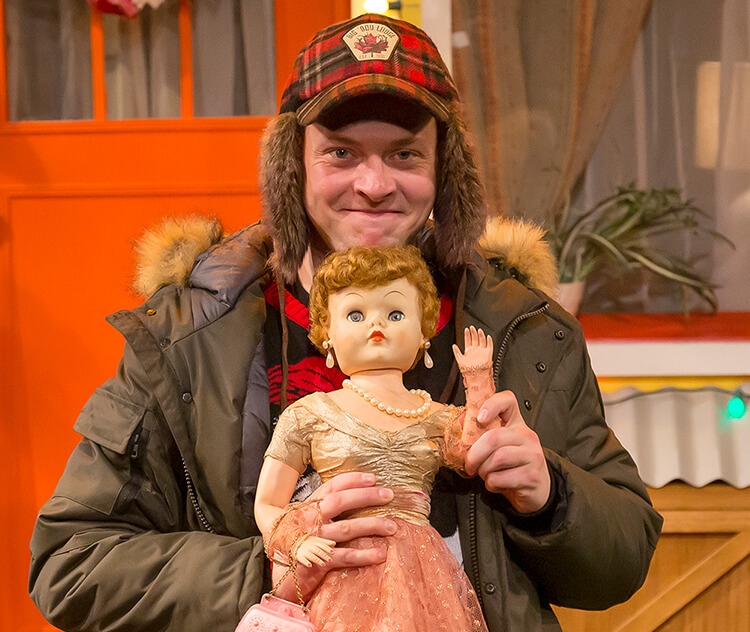 Michael plays Ollie in the world premiere of
Tiny Houses
.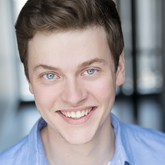 Michael is making his Cincinnati Playhouse in the Park debut! He recently closed a production of Chelsea Marcantel's world premiere adaptation of George Bernard Shaw's
Saint Joan
at Delaware Theatre Company. Off-Broadway credits include Jimmy in
Dublin By Lamplight
(Inis Nua/59E59 Theater). Other regional credits include
A Christmas Carol
(Denver Center for the Performing Arts),
The Foreigner
(Utah Shakespeare Festival),
The Producers
(Bristol Riverside Theatre),
Hand to God
(Berkeley Repertory Theatre; Theatre Bay Area Award, Bay Area Critic's Circle Award),
The 25th Annual Putnam County Spelling Bee
(Theatre Horizon; Barrymore Award),
Peter and the Starcatcher
(Connecticut Repertory Theatre; Connecticut Critic's Circle Nomination),
Ragtime
(Milwaukee Repertory Theatre), and many more. His television pilot,
Los Jarochos
, won Best Writing at the 2013 Independent TV Festival. He received his BFA in Theatre Arts from the University of the Arts. He is the co-founder of CIRCL (Consortium for Interdisciplinary Research on Creativity and Learning) which is currently conducting a study of what makes actors different than other people. Visit
MikeDoh.com
.
---
How long have you been acting, and where did you receive your training?
I started acting at age 9 when I auditioned for the third-grade musical,
Pinocchio
. I was always kind of an oddball, and for the first time, people were actually laughing with me. It felt like I had learned a magical power and like I could be my truest self. I haven't questioned my passion for it since.
I attended The University of the Arts in Philadelphia for Musical Theatre. Philadelphia has remained my home base ever since.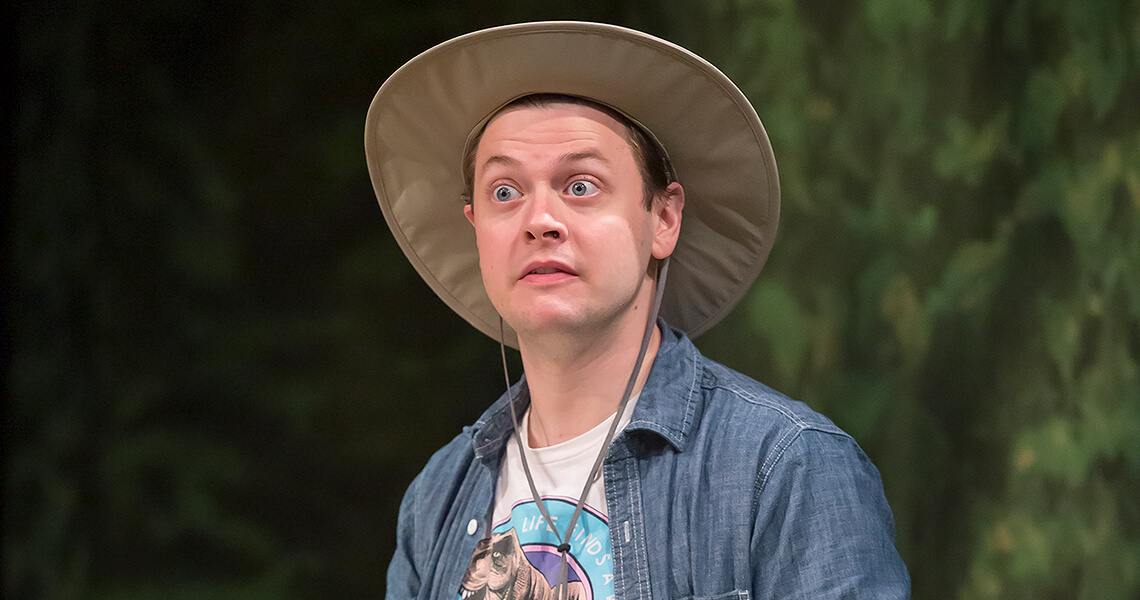 Michael Doherty (Ollies) in Tiny Houses. Photo by Mikki Schaffner.
When did you know you wanted to be an actor, and what's your favorite part of the job?
I've loved acting ever since I first spoke on stage, but it always seemed like a ludicrous thing to actually pursue. I contemplated for a long time going into elementary education, but after a few fantastic summer programs (like the now defunct Pennsylvania Governor's School for the Arts), I decided to just go for it. It taught me that acting was a craft to be refined, and that there were many techniques to build that craft. It made me want to immerse myself in the literature of theatre and surround myself with like-minded people. Before college, I never knew that regional theatre existed, but it's allowed me to stay gainfully employed doing what I love.
I've loved all the travel that's come with it; my theatre career has been a fantastic way to see the country. I also have adored all of the people I've met along the way. The kind of artists you meet on the road have an openness and a passion for what they do that's very rejuvenating to be around. But above all, I love when I'm in performance. The relationship between actor and audience fascinates me, and it's always exciting to navigate that energy anew every night. It's never the same.

What is your all-time favorite role you've performed and why?
This is such a tough question. It's probably like a five-way tie. But I'll give it to Jason/Tyrone in
Hand to God
. I had the great pleasure of doing it at Berkeley Repertory Theatre under the direction of David Ivers. It was a unique opportunity to play opposites: the gentle, sweet Jason in the throes of grief and puberty, and the wild, demonic Tyrone, completely in touch with his most base impulses. Really hoping to do that one again before I get too long in the tooth.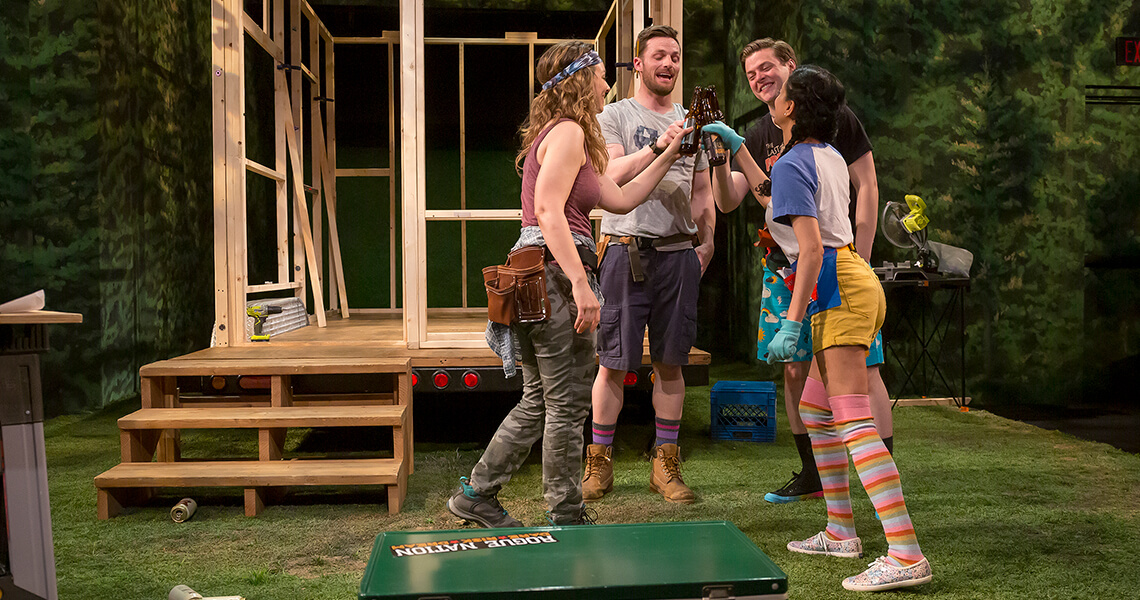 Kate Eastman (Cath), Peter Hargrave (Bohdi), Michael Doherty (Ollie) and Nandita Shenoy (Jevne) in Tiny Houses. Photo by Mikki Schaffner.
What role have you been dying to play and why?
I gave up an opportunity to play Rosencrantz in
Rosencrantz and Guildenstern are Dead
a few years back, and I've been trying to find a production ever since. It remains the funniest play I've ever read, and the existential crisis at the core of the piece resonates really deeply with me.
What has been the most interesting part of working on Tiny Houses so far?
It seems obvious now, but I'd have to say the actual building of the house. When I first read the play I just kind of thought, "Oh yeah, and also we'll be building a house." But the actuality of it has been far more detailed than I could have ever imagined. It is a true feat of engineering. We really build a tiny house onstage every night with a team that totally loves and supports one another. Every performance, a tiny miracle.
---
To learn more about the Playhouse's production of
Tiny Houses
, visit our
production detail page
.