Director's Notes by Timothy Douglas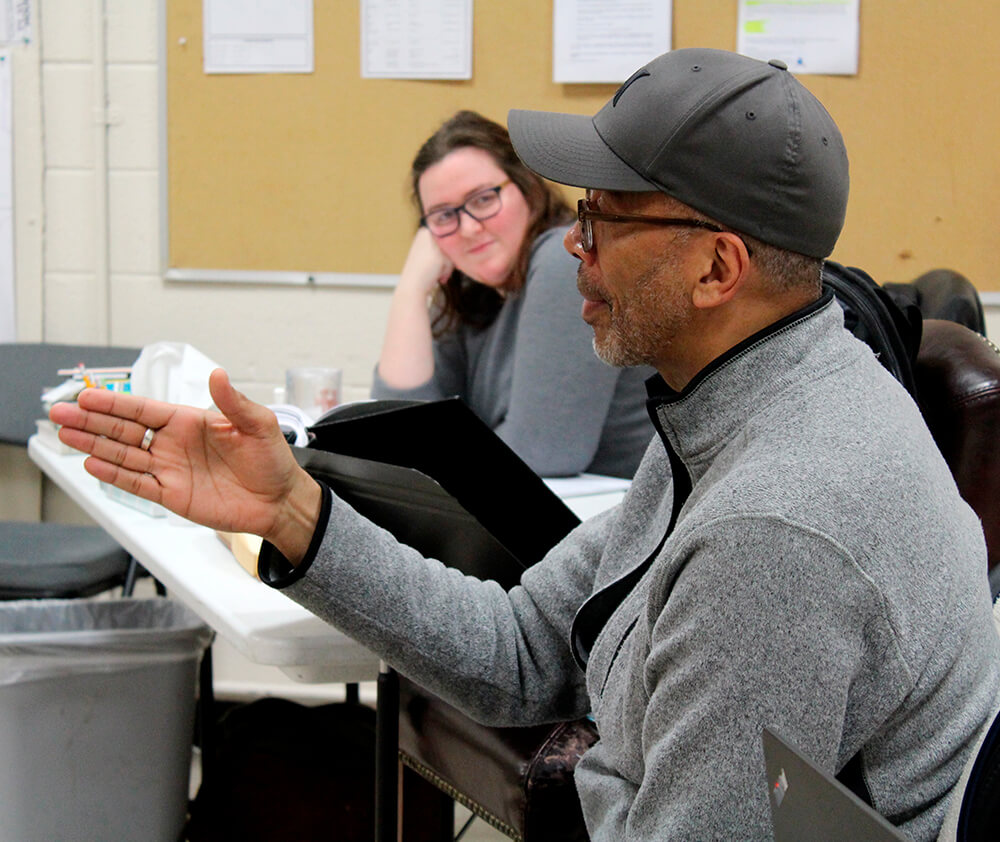 In August Wilson's masterpiece, history unfolds around everyday lives against the backdrop of the civil rights movement. Long-time regulars gossip, flirt and play the numbers at a local diner that's at risk of being taken over by the city. Part of Wilson's trailblazing American Century Cycle,
Two Trains Running
paints a compassionate and unforgettable portrait of ordinary people in the midst of transformation.
Playhouse Associate Artist and
Two Trains Running
Director Timothy Douglas provides his notes below on the significance of revisiting Wilson's award-winning work.
---

The works of August Wilson endure because we, as a theatre-going public, have yet to fully absorb the singular brilliance of this profoundly and authentically American playwright. And just when we feel we've digested a meaningful portion of his laser-focused representation of what it is to be black in America, it's in the genuine humanness rooted in all of his characters — "sung" with open-throated abandon — that increasingly reflects our own evolving humanity and compels us to expand the capacity of our listening ears and heart to more deeply experience Wilson's American Century Cycle of plays.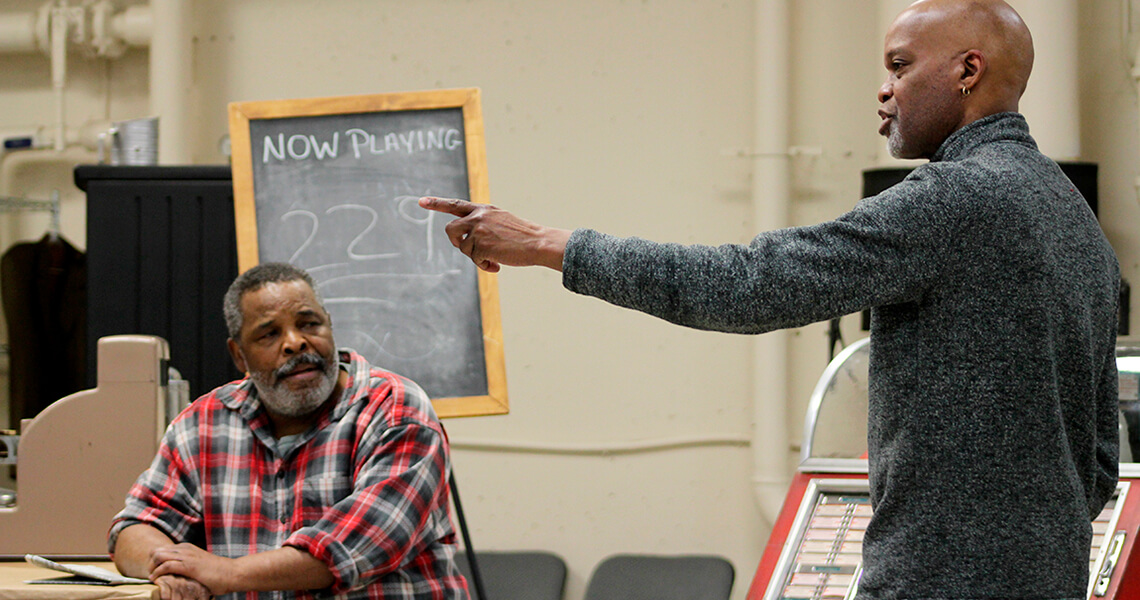 Raymond Anthony Thomas (Memphis) and Michael Anthony Williams (Holloway) in rehearsal for August Wilson's Two Trains Running.
In my revisiting Wilson's plays, which has become a perpetual practice for this theatre director, I'm ever fascinated by how they continue to reveal their bottomless genius with a perpetual and galvanizing force. Without fail, they speak directly to — and become a mouthpiece for — the prevailing issues of these past 35 years, and I believe they will continue to do so for generations to come… always the telltale sign of world classics.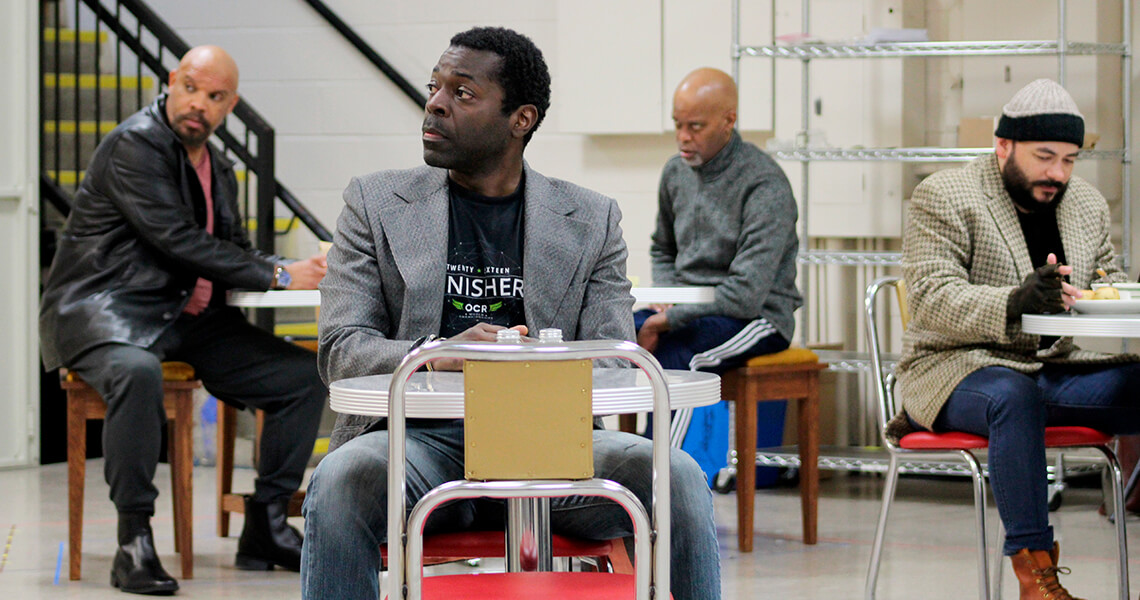 Jefferson A. Russell (Wolf), Chiké Johnson (Sterling), Michael Anthony Williams (Holloway) and Frank Britton (Hambone) in rehearsal for August Wilson's Two Trains Running.
While preparing to direct this production of
Two Trains Running
, its designation as a 1960s revolutionary's story inspires my 2019 mind to thematically resound with the watch cry, #BlackLivesMatter. And yet when I imagine the Marx stage peopled with the play's community of strong and loquacious African-American men, my focus redirects to the equally compelling #MeToo, and instantly I'm besotted with Risa's clarifying voice and her ability to fully hold her own as the eye within the male-dominated storm of expressed oppression and survival. For me, it is Risa's informed desires, nestled within her innate resilience — and complete with her scars literally exposed — that offers an anchoring hope for humanity in the way that only an evolved woman can.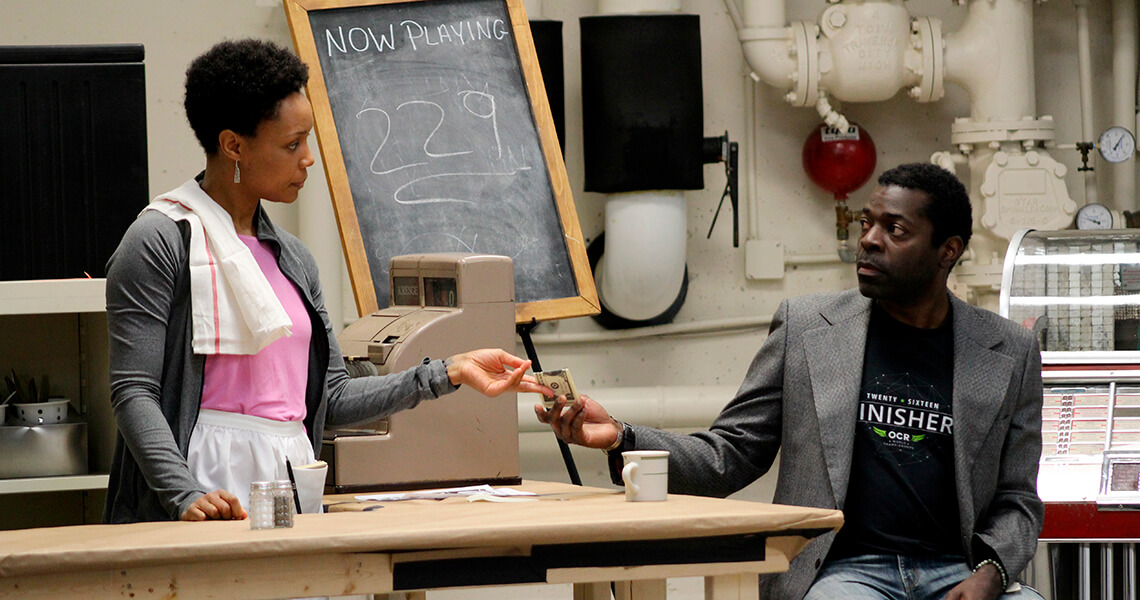 Malkia Stampley (Risa) and Chiké Johnson (Sterling) in rehearsal for August Wilson's Two Trains Running.
I dedicate this production to all of Wilson's women… For though they may be far fewer in number to their male counterparts, theirs is an exponential journey of actualization often achieved through their deafening silence.
---
To learn more about the Playhouse's production of August Wilson's
Two Trains Running
, visit our
production detail page
.