5 Questions With Karmine Alers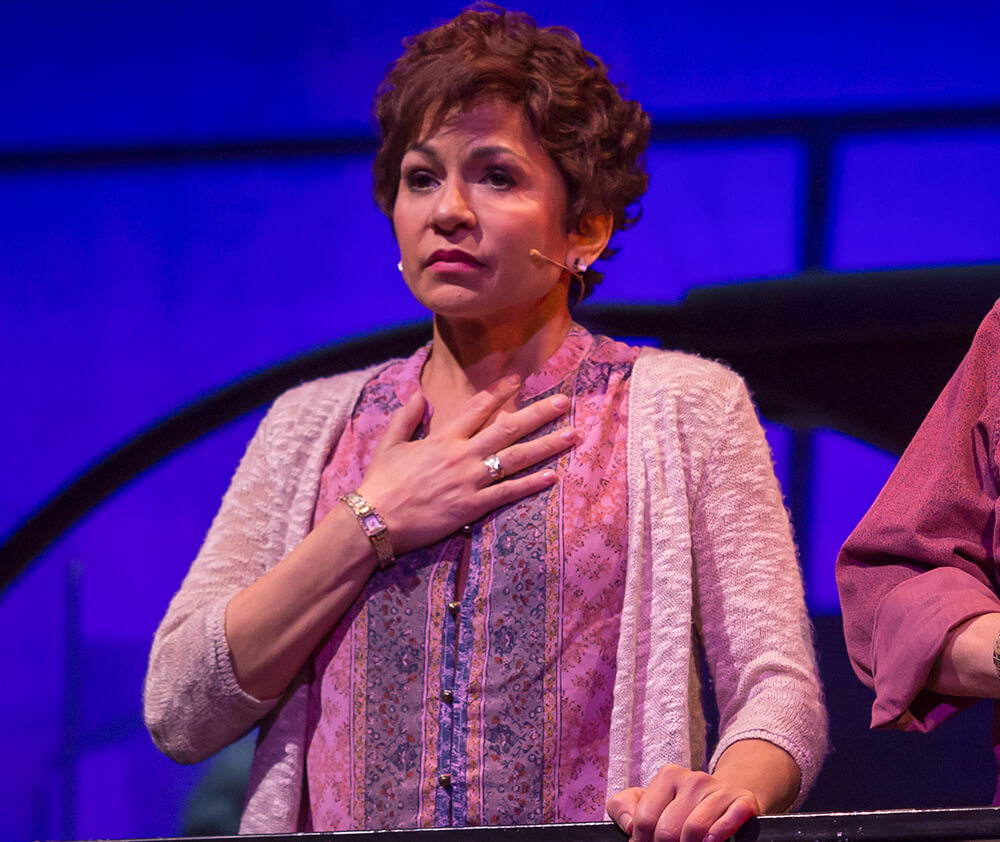 Karmine plays Camila Rosario
In the Heights
.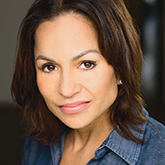 Karmine is so excited to be a part of the
In the Heights
family, especially to once again share the stage with her sister Yassmin, "what a gift." Broadway credits include
On Your Feet
(u/s Gloria Fajardo, Consuelo) and
Rent
(Mimi), and appeared in the national tour of
On Your Feet
(Ensemble, Gloria Fajardo). Regional credits include Aida (
Aida
), and television/film credits include
Naked As We Came
(Netflix),
Blood Bound
(Indie) and
Unbreakable Kimmy Schmidt
(Netflix). To my siblings, Yassmin, Papito, Wally and Jo-Ann, who I shared plenty of open hydrants with, and to Eddie and Brandon, my Romeos. This and every performance is dedicated to my mom Carmina, who was my constant, with adoration, your #5. #Alabanza #ToLife #ParaSiempre
---
How long have you been acting and where did you receive your training?
I have been training for about 20 years on and off with various instructors and programs in New York: One On One Studios, 3 of Us Studios, HB Studios. Teachers: Craig Carnelia (acting through song), Scott Freeman (scene work), Jackie Presti (voice), Deric Rosenblatt (voice) and Broadway Dance Studios (all types of dance).
When did you know you wanted to be an actor and what's your favorite part of the job?
I knew I wanted to be an actor at a very young age. Playing pretend was always fun. Especially growing up with my sisters. (One of my sisters, Yassmin, is in this production of
In the Heights
as well.)
Karmine Alers in In the Heights. Photo by Mikki Schaffner.
What is your all-time favorite role you've performed and why?
I have to mention two roles because they were both equally gratifying and quite a learned experience for me. The first is playing Mimi in the show
RENT
on Broadway. I loved that role because she is the heroine in the show. Most kids that would come and see the show would want to give me a hug after and talk with me about their own struggles. The director, Michael Grief, would tell me that I needed to work harder at being more of a fighter. I found a nice balance at being the troubled, tough girl with a bleeding heart. Her vulnerability and feistiness were great and difficult (emotionally) to play eight times a week.
The other is playing Aida in a regional production of
AIDA
. I loved this role for her strength and confidence — two qualities I admired so much. The director on this production would tell me to work on being more regal. I'm 5 feet, 2 inches, my Anmaris was 5 feet, 10 inches, and Radames was 6 feet, 2 inches. So, I had to challenge myself to find that inner strength and regal-ness in my stillness. Not easy for the New Yorker in me at that time and age!
What role have you been dying to play and why?
I'd love to play Diana in
Next to Normal
sometime. She is such a complex character from being a wife and mother who is battling bipolar disorder. Finding a balance from her every day to what goes on in her mind sounds like a real challenge for me.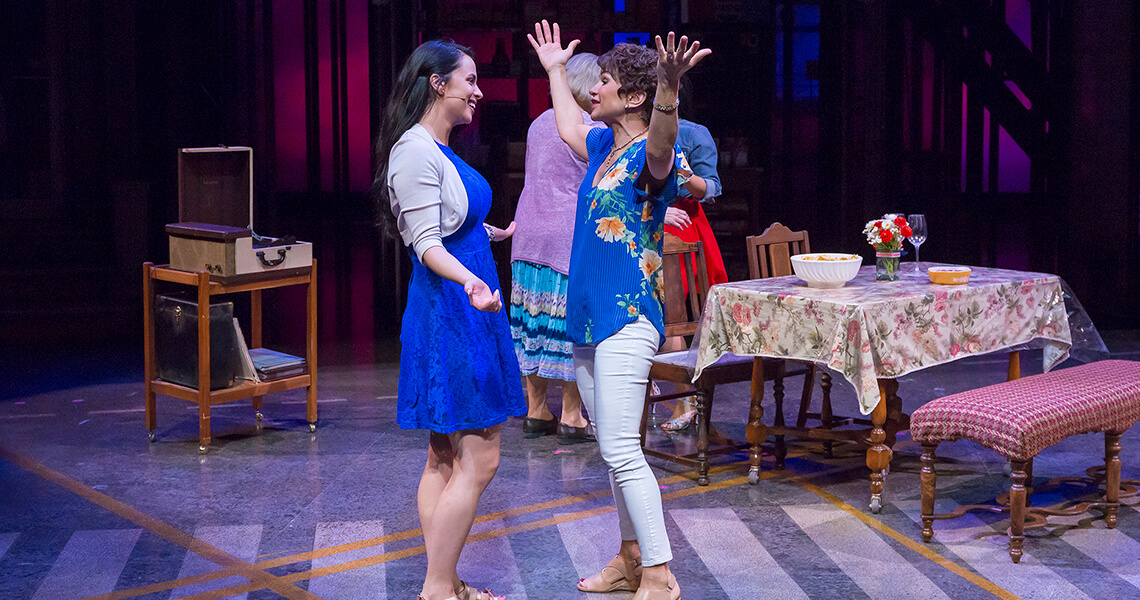 Sophia Macías, Yassmin Alers (background), Karmine Alers and Stephanie Gomérez (background) in In the Heights. Photo by Mikki Schaffner.
What has been the most interesting part of working on In the Heights so far?
The most interesting part of working on
In the Heights
is realizing the simplicity of what home was for me as a kid in Spanish Harlem. They were good and simple times that I've come to miss, love and appreciate in my life. I don't want to miss appreciating what I have now and have had in my life. What a wonderful gift this production has given me, one that I'll cherish my whole life.
To learn more about the Playhouse's production of
In the Heights
, visit our
production detail page
.