5 Questions With Yassmin Alers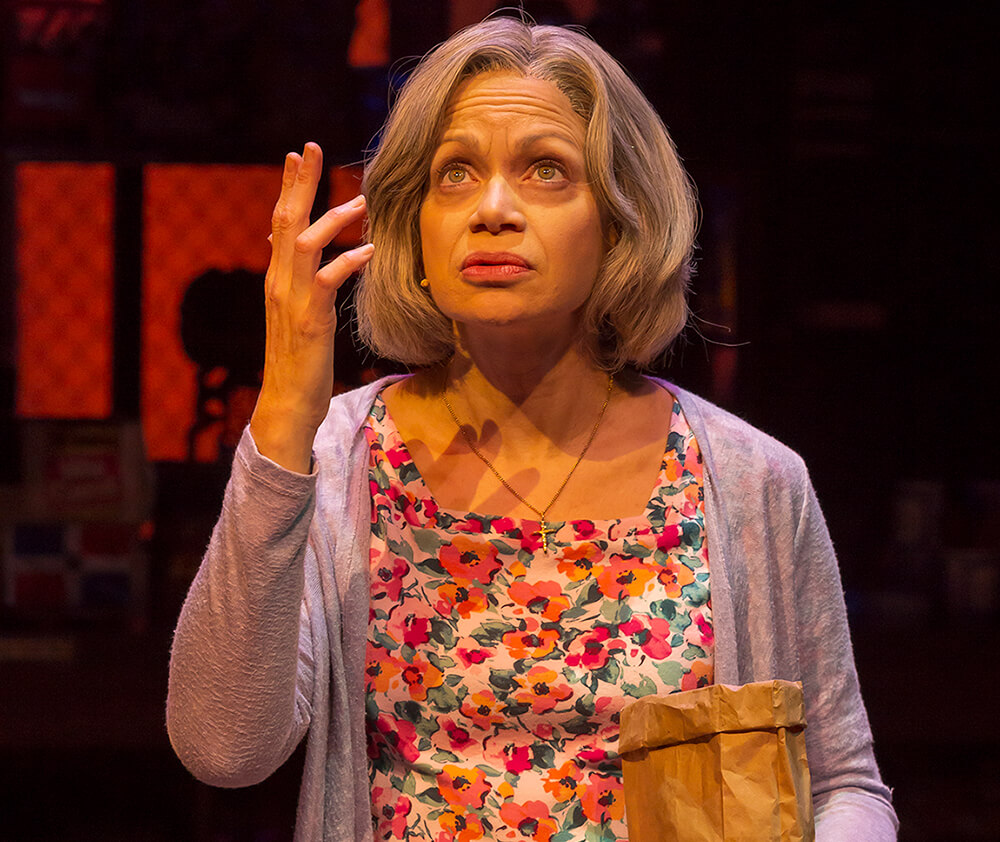 Yassmin plays Abuela Claudia in
In the Heights.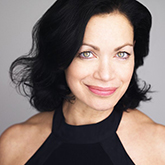 Yassmin is delighted, not only to revisit this beautiful show, but to share the stage once again, with her wonderful sister Karmine. Theatre credits include
On Your Feet
(Broadway),
In the Heights
(Geva Theatre Center),
Women on Fire
(Royal Family Productions, New York),
The Rocky Horror Show
(Broadway), Paul Simon's
The Capeman
(Broadway),
Rent
(Broadway and national tour),
The Ten Commandments
(Dolby Theatre Los Angeles),
The Who's Tommy
(European Premiere),
As Much As You Can
(Celebration Theatre, Los Angeles) and
The Third from the Left
(Edinburgh, Scotland). Television/film credits include
Madame Secretary, The Americans, High Maintenance, Elementary, The American Mall
and
Across the Universe
. Bendiciones to my parents (Ma + Nene) and my abuela Mama — "Seguiras en mis recuerdos para siempre."
---
How long have you been acting, and where did you receive your training?
I started studying acting, singing and dancing when I was a teenager. I studied musical theatre at Talent Unlimited, a program at Julia Richman High School. And scene study at Marymount Manhattan College.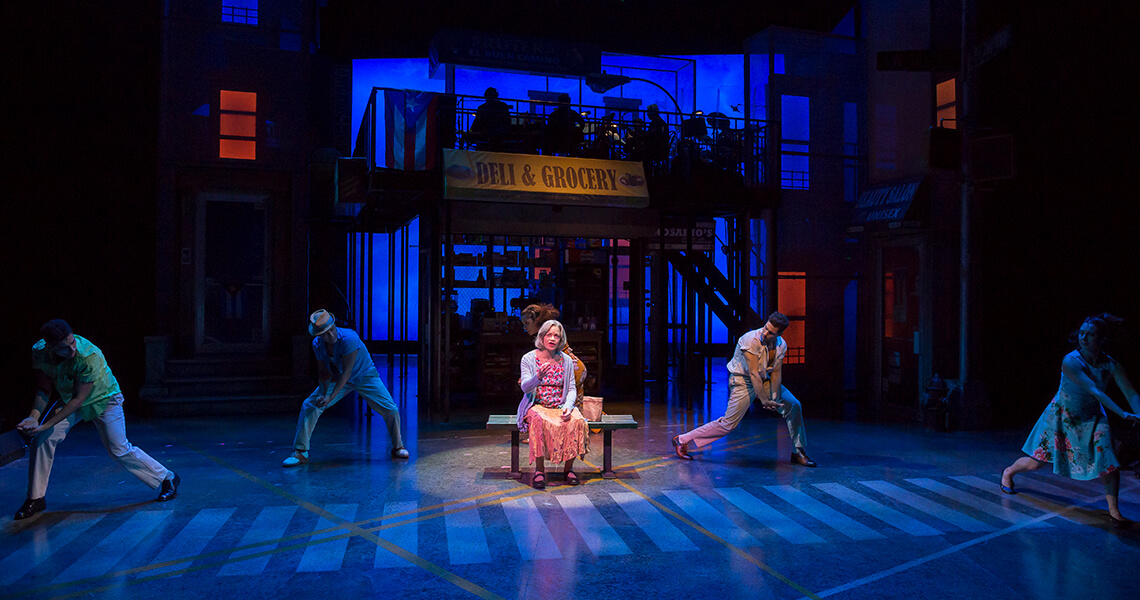 Yassmin Alers and the cast of In the Heights. Photo by Mikki Schaffner.
When did you know you wanted to be an actor, and what's your favorite part of the job?
I knew I wanted to be an actor when I was a little girl. I used to go over my acceptance speeches in the bathroom mirror while talking through the end of a hairbrush. That was until one of my siblings pounded on the door.
My favorite part of the job is the rehearsal period when you're dissecting the book and establishing character relationships. I'm intrigued by human behavior, so it's always exciting trying to understand why people do what they do.
What is your all-time favorite role you've performed and why?
My all-time favorite role that I've performed would have to be Mimi from
Rent
. She's everything you could possibly want to portray on stage — she's fragile, tough, sexy and broken.
What role have you been dying to play and why?
My latest show obsession is
The Band's Visit
. I'm confident that I'll get to play the role of Dina someday. I tend to gravitate towards roles that are comfortable in their own skin. Dina and Mimi are "what you see is what you get" kind of women.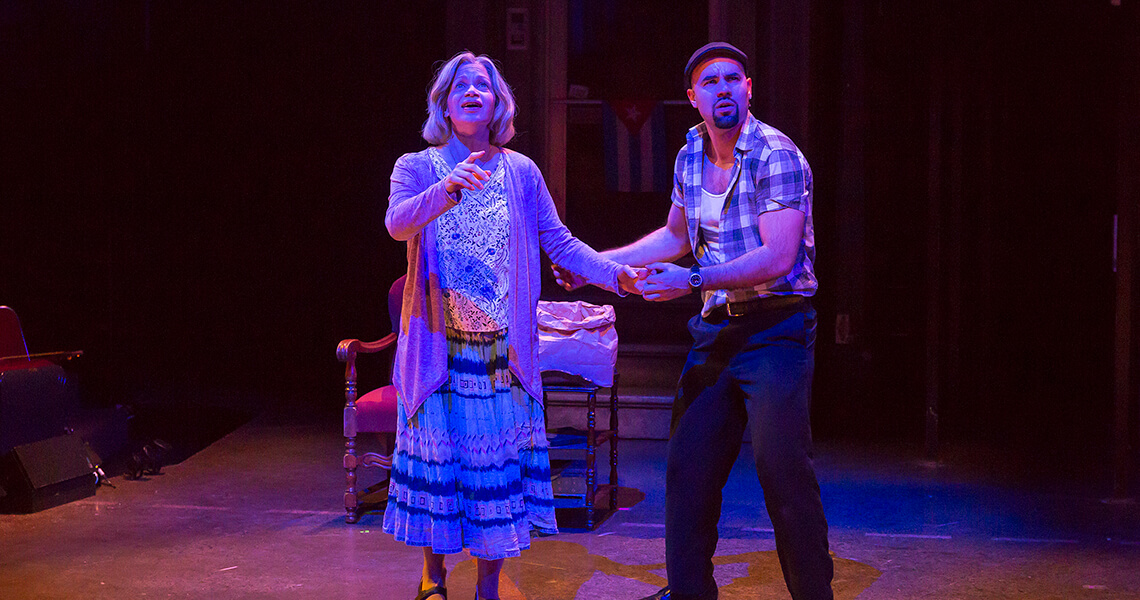 Yassmin Alers in In the Heights. Photo by Mikki Schaffner.
What has been the most interesting part of working on In the Heights so far?
I had no idea of the emotional journey the show would provide for me every night. As Abuela Claudia, I have moments in the show where I channel my own grandmother, who spoke very little English and whose language of love was food. "Paciencia y Fe" makes me think of my dad, who washed dishes when he first came to New York. And I can't listen to the song "Everything I Know" without thinking about my mother, who loved her photo albums and saved everything we gave her. That song is what I would have wanted to say to her before she passed. I feel an immense amount of pride in what my parents and grandparents sacrificed and accomplished.
To learn more about the Playhouse's production of
In the Heights
, visit our
production detail page
.