5 Questions With Lillian Castillo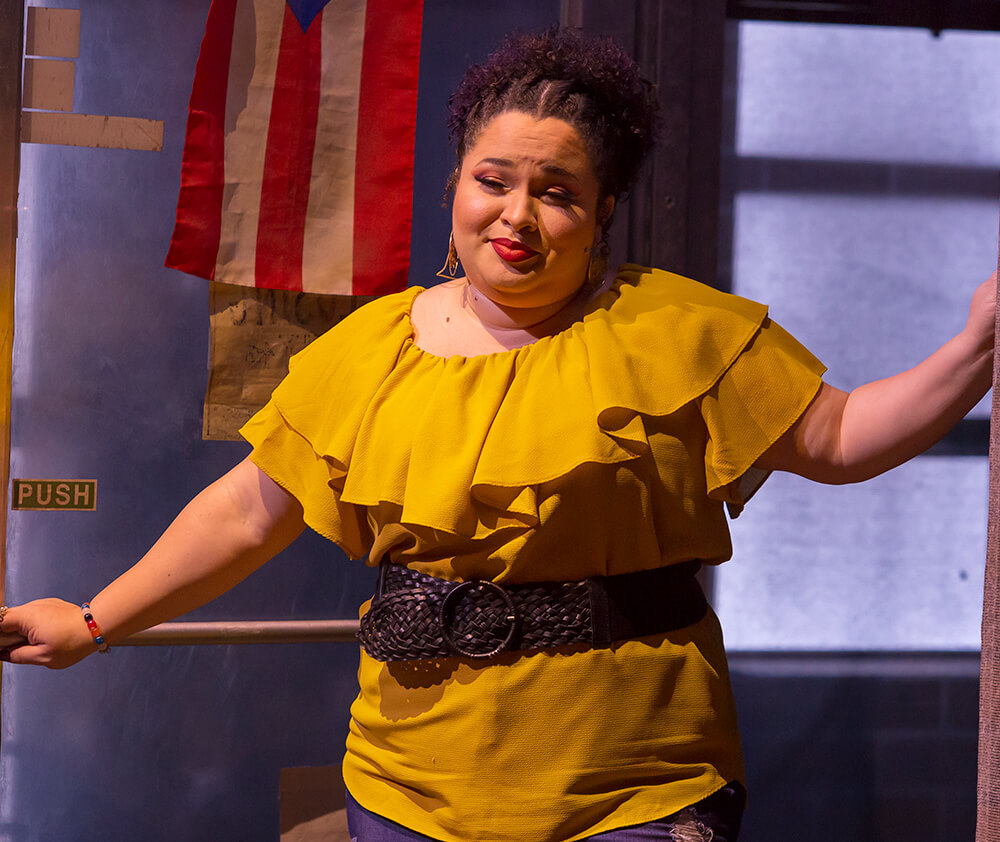 Lillian plays Daniela in
In the Heights
.
Lillian is so grateful to be back in Washington Heights and excited to make her debut at Cincinnati Playhouse in the Park. Theatre credits include
Why Do Fools Fall in Love?
(Milwaukee Repertory Theater);
Ride the Cyclone
(MCC Theater);
The Taming of the Shrew, Seussical, Ride the Cyclone
and
Shakespeare's Greatest Hits
(Chicago Shakespeare Theater);
Mamma Mia!, She Loves Me, Man of La Mancha, Sister Act
and
Pinkalicious
(Marriott Theatre);
Hairspray, West Side Stor
y and
Sleeping Beauty
(Drury Lane Theatre);
In the Heights
(Paramount Theatre);
Glorious!
and
Hairspray
(The Arkansas Repertory Theatre);
Ride the Cyclone
(American Conservatory Theater);
Hairspray
(The Phoenix Theatre); and
School for Wives, H.M.S Pinafore, The Taming of the Shrew, The Merchant of Venice, Macbeth
and
The Comedy of Errors
(Utah Shakespeare Festival). Thank you to my husband, family and Stewart Talent for all their support.
Instagram: @lilithca5tl3
---
How long have you been acting and where did you get your training?
My very first professional acting job was 13 years ago through the Utah Shakespeare Festival. Shakespeare is a bit of a passion for me. I worked there as a Tart Wench (I sold hand pies in adorable period costume) for four years before I got the opportunity to audition and be a part of the acting company. I got most of my training at Southern Utah University and the rest from extra class and working with talented people over the years.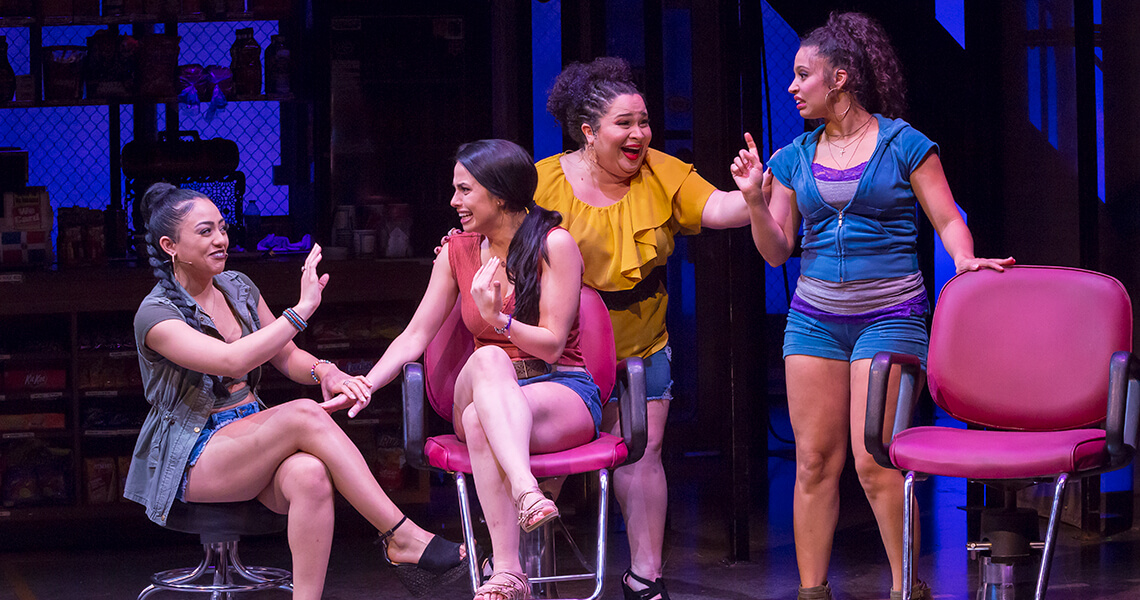 Stephanie Gomérez, Sophia Macías, Lillian Castillo and Alyssa V. Gomez in In the Heights. Photo by Mikki Schaffner.
When did you know you wanted to be an actor and what is your favorite part of the job?
I grew up in a family that did not do art of any kind. Performing wasn't on my radar. I was a baseball player and a synchronized swimmer and had once been told that my singing was so bad that I should never sing in front of people. After my family moved to Utah and I started at John F. Kennedy Jr. High School, a teacher asked me to participate in a multicultural assembly. The teacher found me a traditional Puerto Rican song to sing and told me that if she thought it was bad she wouldn't put me on stage. I practiced, she okayed me to perform, and after I did I fell in love with the stage. My favorite part of the job is the storytelling. Storytelling has the power to empower, to inspire, to relieve, to remind, to give back to hundreds of people.
What is your all-time favorite role you've performed and why?
Now that is a hard question… I have three that really stand out for me. The first is Tracy Turnblad in
Hairspray
because she taught me to love myself from top to bottom, warts and all. The second is Constance Blackwood in
Ride the Cyclone
because I have been a part of developing her and the play for four years and the journey has been one of the most fulfilling experiences of my life. And the last is Daniela in
In the Heights
… Truly any opportunity to represent my people to an audience is amazing. Daniela in particular is the spirit of the Puerto Rican people who raised me. They are proud, strong, sassy, forward, beautiful and hard-working. I love getting to play her because she is my mom, my aunts, my cousins, my grandmothers. It's like coming home.
What role have you been dying to play and why?
I would kill to play Beatrice in
Much Ado About Nothing
. She's quick-witted, self-reliant, funny and hard. And you get to watch her soften without becoming compliant or losing her sharpness. She's a woman who doesn't need a partner to make her whole, and when she does fall in love, she falls for someone who is her equal, not her lord. I love all opportunities to be a strong woman on stage.
What has been the most interesting part of working on In the Heights so far?
The most interesting part of doing this particular production of
In the Heights
is getting to work a character for six months. That is rare in the theatre world unless you are on a tour. The average contract lasts two months, give or take, and three weeks of that is spent in rehearsals. A job this long allows for your character, and the characters around you, to grow and develop more complex relationships. I am learning new things about Daniela all the time.
To learn more about the Playhouse's production of
In the Heights
, visit our
production detail page
.