Notable Latinx, Hispanic and Chicano/a Playwrights in American Theatre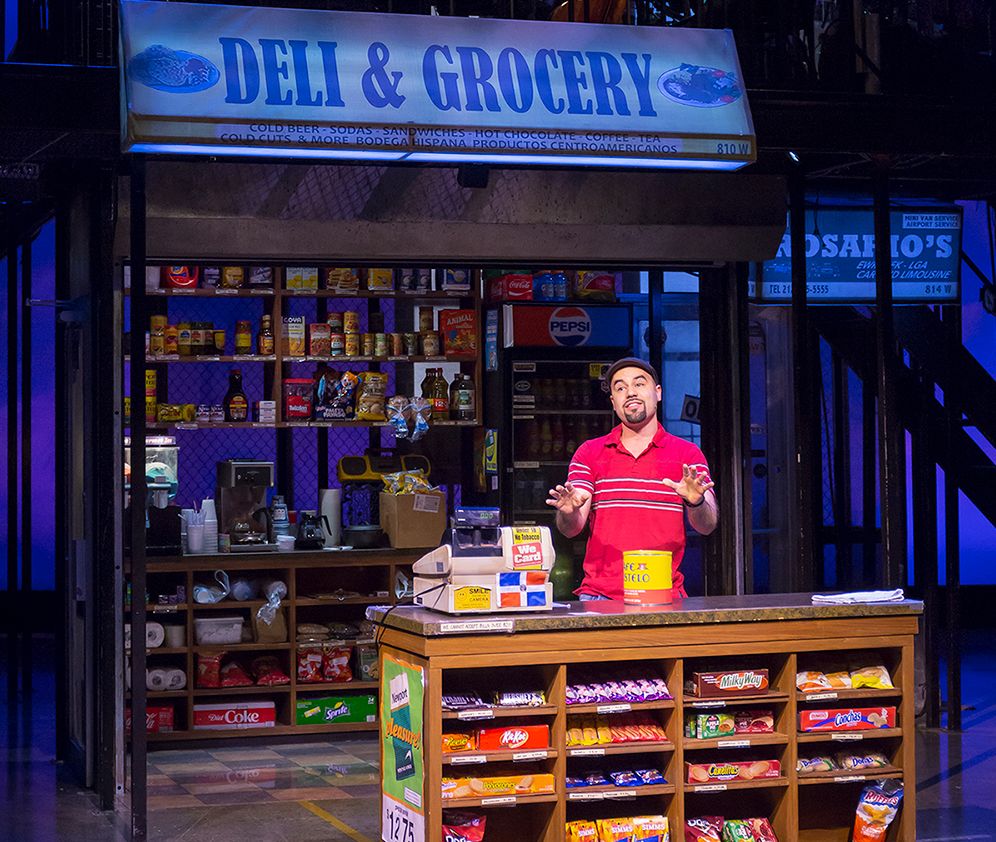 In a 2015
interview
with
PBS NewsHour,
playwright/composer Lin-Manuel Miranda describes how the story of
In the Heights
was borne out of his desire to have a career in musical theatre. The problem, though, was a startling lack of roles that are written for Latinx performers.
"There's only about three great roles for Latino men in musical theatre," he says. "You're Bernardo [in
West Side Story
], you're Paul in
A Chorus Line
or, if you can really sing, you're Man of La Mancha. … So, I wrote something that had so many parts for Latinos because I knew there was a void there. I knew it because I was going into that world and I was scared."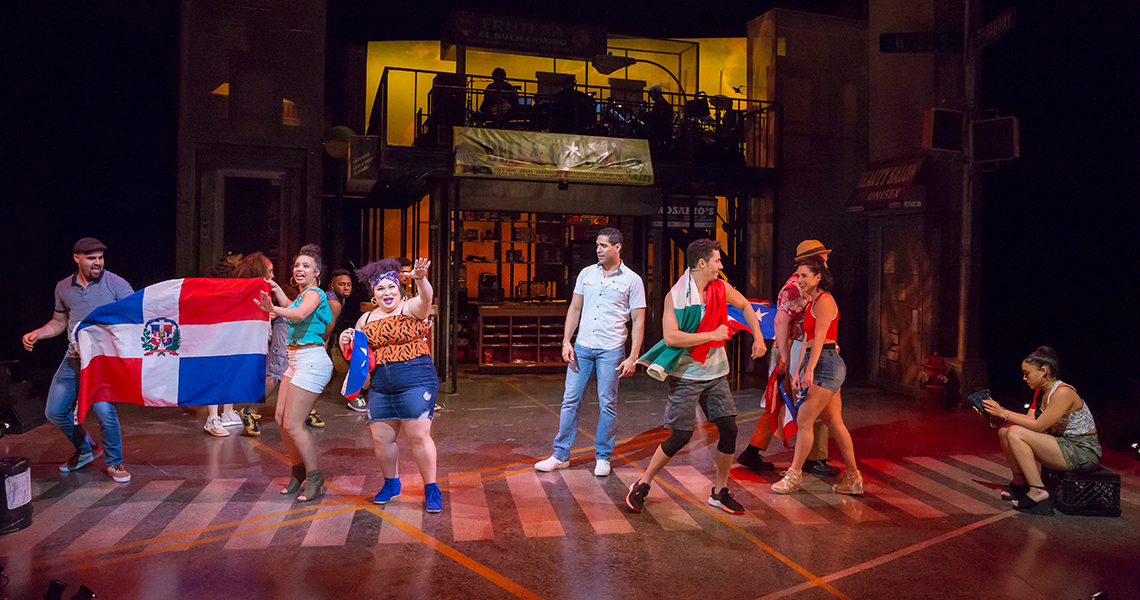 The cast of the Playhouse's production of In the Heights. Photo by Mikki Schaffner.
In the Heights
features a vibrant community of characters of Latin descent who call Washington Heights home. The show's legacy — along with Miranda's follow-up smash hit,
Hamilton
, which features actors of color in nearly all its lead roles — reflects the changing landscape of American theatre.
Here's a list of notable Latinx, Hispanic and Chicano/a playwrights who have influenced American theatre and published stories that reflect their heritage and identity.

The list below is a continuation of the above lobby engagement that's currently on display outside the Marx Theatre for
In the Heights.
Click on the image above for a better view of the display. That list includes information about Lin-Manuel Miranda, Quiara Alegría Hudes, María Irene Fornés, Nilo Cruz, Luis Alfaro, Octavio Solis and Karen Zacarías.


---
Playwright, television writer/showrunner
"The dominant culture gets to have complicated narratives in the media… But we're either cartel or we're squeaky-clean girls. The big, radical thing that I'm trying to do is to portray Latinas as complex human beings."
Selected Theatrical Credits
• The Tenth Muse
• Our Lady of the Underpass
• Mala Hierba
• Enfrascada (A Jarring Comedy of Hoodoo Proportions)
• El Nogalar

Awards
• Ofner Prize
• Named "Best New Playwright of 2010" by Chicago Magazine
• One of 9 "Luminarios" by Café Magazine
• NEA Distinguished New Play Development Grant
• 3Arts Artists Award
Saracho is the creator/showrunner of the Starz series
Vida
, which premiered in 2018.
---
Playwright and performer
"I'm always talking to only one person: That's me. That's the only person I can write for. I'm talking to me, and my experiences, to me about my politics. … What I would like to see, what I would like to feel. What I like to experience. And hopefully, you know, that's specific enough that it becomes universal."
Selected Theatrical Credits
• Mambo Mouth
• Spic-O-Rama: A Dysfunctional Comedy
• Freak
• Sexaholix… A Love Story
• Ghetto Klown
• Latin History for Morons
• Kiss My Aztec!

Awards
• Special Tony Award for his solo performance in
Latin History for Morons
• Two Drama Desk Awards
• Three Outer Critics Circle Awards
---
Playwright, screenwriter
"Respect your history, listen to your ancestors, tell the truth and write your own story — or someone else will write it and get it all wrong."
Selected Theatrical Credits
• Salt
• Fur
• Miriam's Flowers
• Dreams of Home
• Latins in La-La Land
• Lolita de Lares
• Another Part of the House
• Lucy Loves Me
Awards
• Helen Merrill Distinguished Playwright Award
• Kennedy Center's Fund for New American Plays award
• Two Susan Smith Blackburn Prizes (
The Have-little
and
SALT
, both were runners-up)
---
Playwright, screenwriter
"Tell the stories you want to tell. Not the stories you think others expect you to tell. The ones you really, really want to tell. … The U.S. theatre community (and U.S. society in general) has such a narrow understanding of what it means to be Latin@. By being true to yourself you can help them understand the full, wonderful diversity and complexity of our community."
Selected Theatrical Credits
•
Seven Spots on the Sun
(2013 world premiere at the Playhouse)
•
White Tie Ball
• The Solid Sand Below
• On the Exhale
• Let Me Count the Ways
• The Making of a Modern Folk Hero
Awards
• Terrence McNally New Play Award
• National Latino Playwright Award (Runner-up)
• Steinberg/ATCA New Play Award Citation
• Humanitas Prize New Voices Award
• NNPN Smith Prize
Zimmerman has also written for the popular television series
Ozark
and
Narcos
on Netflix, and
Blood & Oil
on ABC.
---

Playwright
"I love characters who find themselves in moral conflicts. I love gray. I like the hard questions. I'm a fan of politics that have been humanized and dramatized. I think there's a way to write a strong political play without landing in agit prop land. I delight in the balancing act of that. I want to have as much empathy for my antagonists as my protagonists. I love the quandary of being challenged to love someone I hate."
Selected Theatrical Works
• Title IX
• Modern Slave
• A Work of Art
• Graveyard of Empires
• Mother of Exiles
• Secret Things
• Barrio Hollywood
• Ponzi
Awards
• American Blues Theater's Blue Ink Playwriting Award
• Tennessee Williams One-Act Play Award
• Chicano/Latino Literary Award
• Edgerton New American Play Award
---
To learn more about the Playhouse's production of
In the Heights
, visit our
production detail page
.