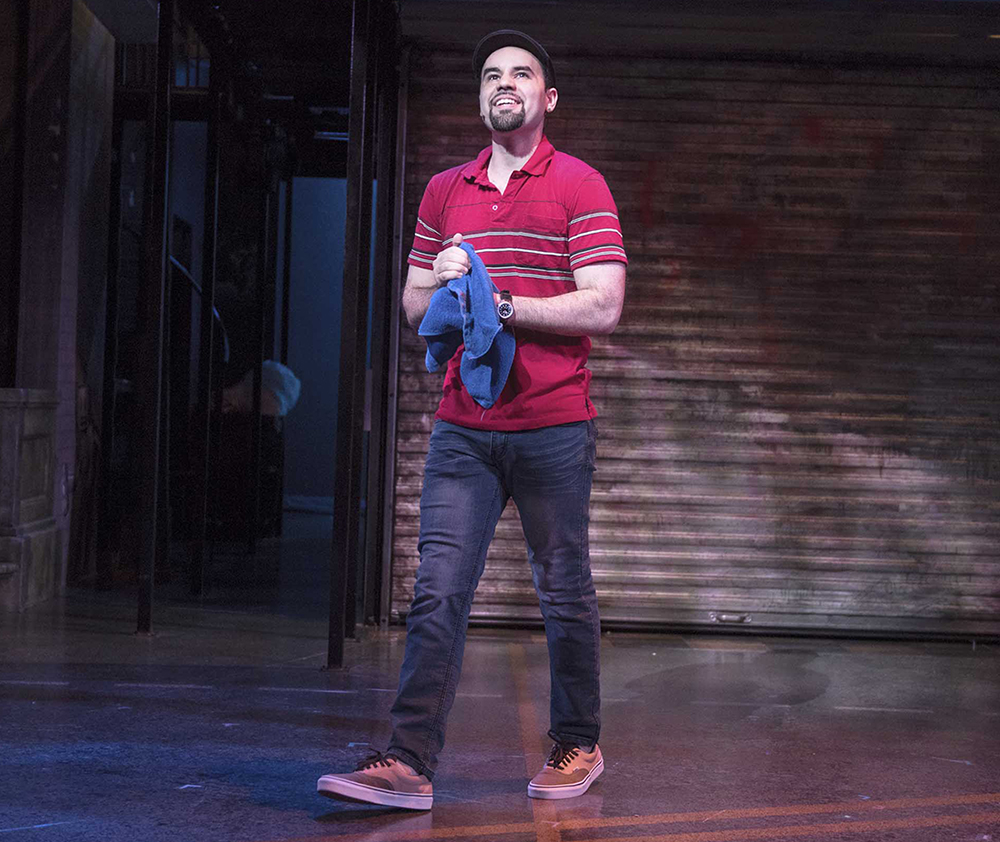 May Adrales tells us more about directing this high-energy production that embraces heritage, celebrates community and chases dreams.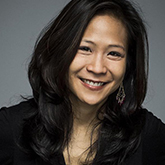 May is thrilled to direct
In the Heights
at Cincinnati Playhouse in the Park. She has worked nationally, primarily directing new plays, including Qui Nguyen's award-winning
Vietgone
(Manhattan Theatre Club, South Coast Repertory, Oregon Shakespeare Festival and Seattle Repertory Theatre). Her work has been seen at Lincoln Center Theater, The Public Theater, Signature Theatre, Second Stage, The Old Globe, Actors Theatre of Louisville, Goodman Theatre, Two River Theater, Portland Center Stage, Cleveland Play House and Syracuse Stage. She proudly serves as an Associate Artistic Director at Milwaukee Repertory Theater. She is a former Director of On-Site Programs at The Lark and Artistic Associate at The Public Theater. She received the 2018 Alan Schneider Director Award, TCG New Generations Grant, Denham Fellowship and Drama League Fellowship. May holds a MFA from the Yale School of Drama. Please visit
www.mayadrales.net
.
---
Many of the characters in In the Heights have clear ambitions regarding love, money, education and more. Is there a character whose dreams you particularly relate to?
The character Nina speaks to me most, as a daughter of first-generation immigrants. Similarly, I am strong-willed, ambitious, but also conscientious that my parents sacrificed so much to allow me many opportunities in the States. As a first-generation [immigrant], I feel the conflict of honoring my heritage while also paving the way for my own aspirations as an American.
The characters in this musical hail from Puerto Rico, the Dominican Republic, Cuba and more. In what ways will the production reflect these bright cultures?
Dance styles of Puerto Rico, New York-style salsa and Dominican-influenced merengue will be featured. And hip-hop, which had its birth in the neighboring Bronx, is a heavy influence on the music and dance as well.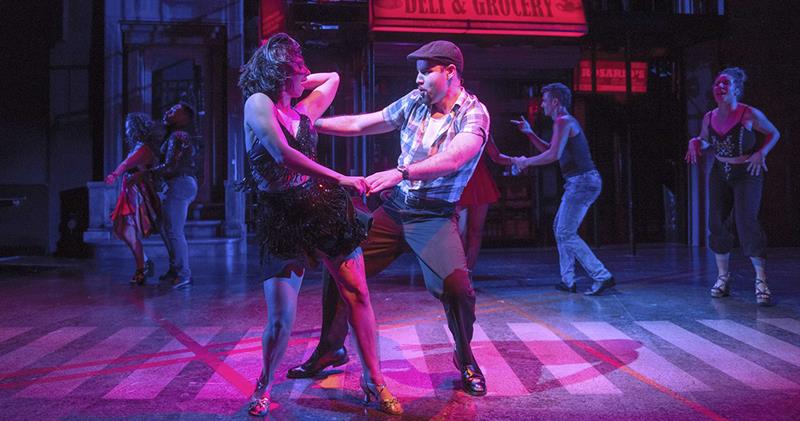 Courtney Arango, Ryan Alvarado and the cast of In the Heights. Photo by Michael Brosilow.

In the Heights won four Tony Awards for its Broadway run, including Best Musical and Best Original Score. Ten years later the show continues to be immensely popular in productions at regional theatres across the country and will be soon made into a movie. What makes this show, and especially Lin-Manuel Miranda's music, so enduring and universally appealing?
Hip-hop is the language of change and revolution! It is the intersection of politics, music and culture. And no matter where you are from or what language you speak, you will identify with one or several people in this piece. Gentrification affects us all. Economic disparity affects us all. Intergenerational conflict affects us all. We are all either sons, daughters or community members.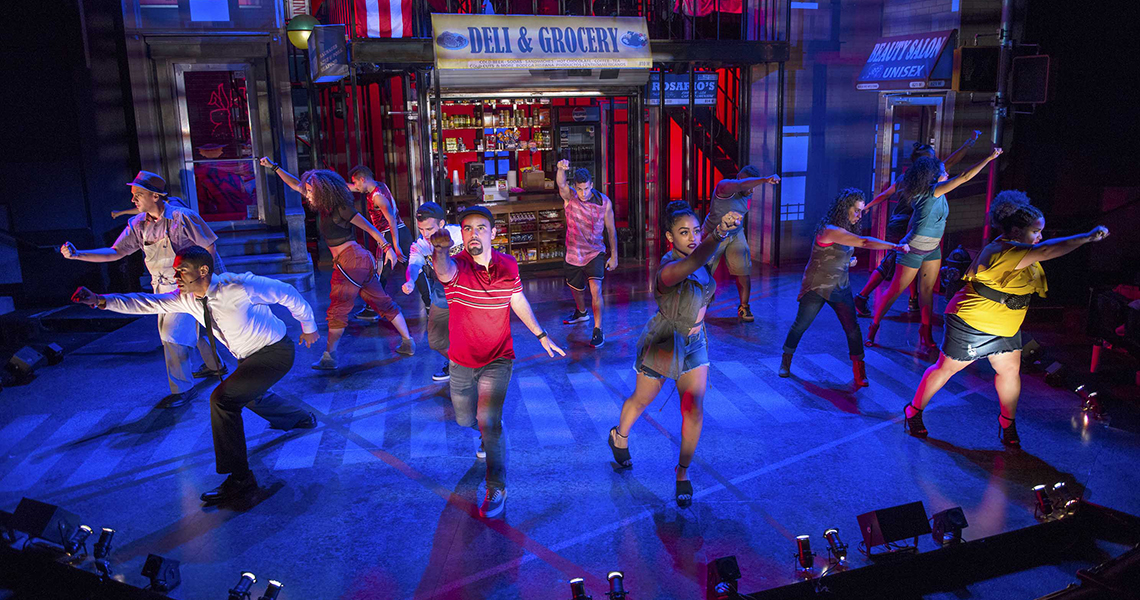 The cast of In the Heights. Photo by Michael Brosilow.
You have called In the Heights "one of the most transformative musicals of [your] generation" due to its message and the voice it gives to an underrepresented community. Can you name a few aspects of Latinx culture that this musical highlights?
It's transformative because the musical brought hip-hop to the mainstream. It also brought to life positive and career-defining roles for Latinx actors. For many in this show, this is one of the musicals that inspired them to go into theatre in the first place, and this is also their first major professional contract. This musical highlights the importance of community and family. It teaches us the importance of investing in the future and the well-being of a community. Also, it celebrates the many faces that make America great — and gives them a platform to wave their Puerto Rican or Dominican flag and call a piece of America their home.
To learn more about the Playhouse's production of
In the Heights
, visit our
production detail page
.