5 Questions With Terrell Montgomery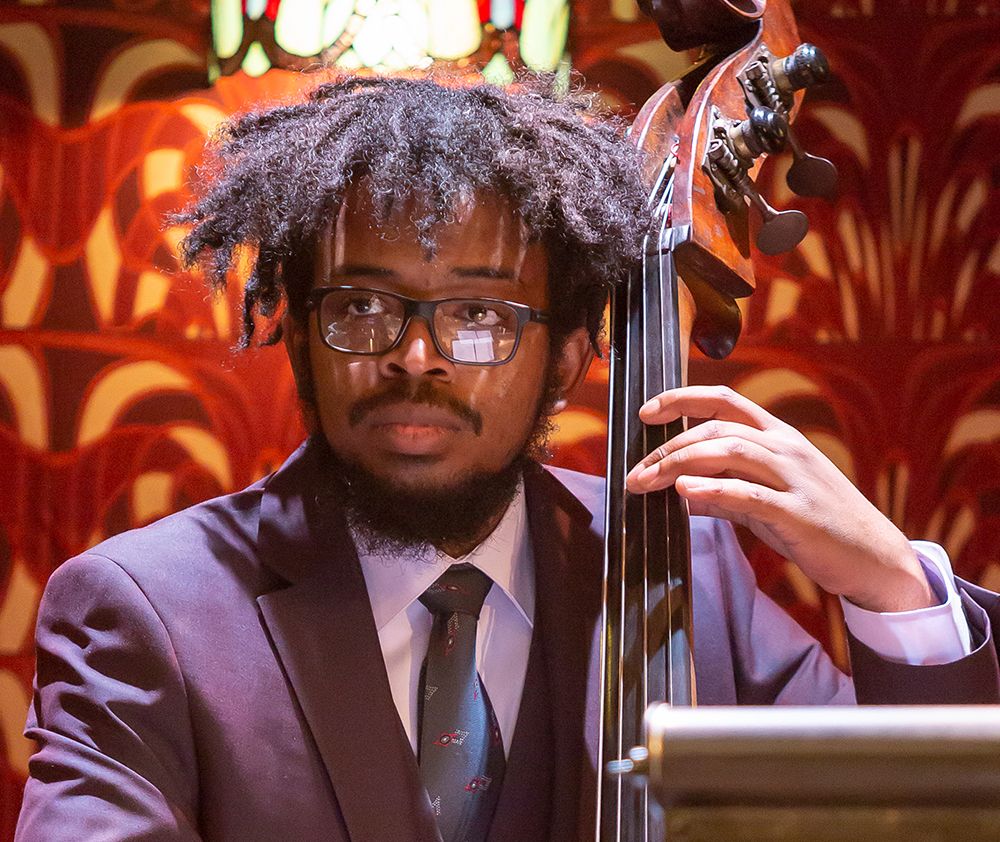 Terrell Montgomery is the bassist for
Cincinnati King.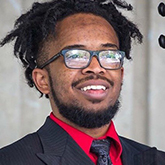 Terrell is a locally based musician who is eager to participate in his first Cincinnati Playhouse in the Park production. An Arkansas native, his musical roots are steeped in jazz, R&B, soul and the blues. He received his MM from University of Cincinnati College-Conservatory of Music and regularly performs and records with other area artists.
Instagram: @kr0nos432
---

How long have you been a musician, and where did you receive your training?
I've been playing for 13 years. I received my bachelor's from Arkansas State in 2016, and I'll be finishing my master's at CCM in two weeks.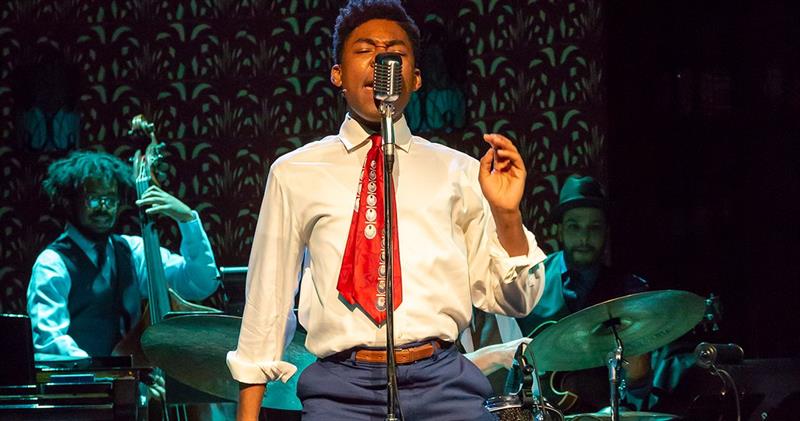 Little Willie John (Richard Crandle) with (background) bassist (Terrell Montgomery) and guitarist (Seth L. Johnson) in Cincinnati King. Photo by Mikki Schaffner.
When did you know you wanted to be a musician and what's your favorite part of the job?
I started as a guitarist and knew I wanted to be a musician once I began playing bass in my junior high orchestra. My favorite part is collaborating with other artists.
What is your all-time favorite project you've worked on, and why?
My all-time favorite project I've been a part of would be the tours I've done with OperaMaya. Some of the performances were in areas that didn't have access to live music, and we were able to bring them a symphony. I'll never forget the joy in their eyes.
What project have you always wanted to work on, and why?
I've always wanted to play electric bass for a movie soundtrack.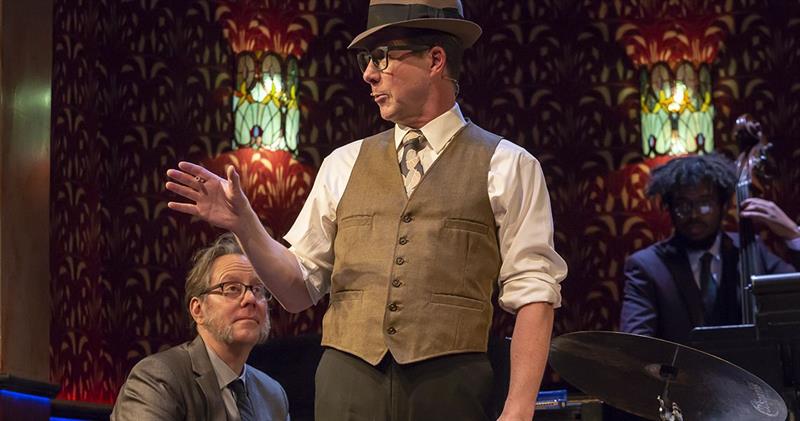 Man (Cullen R. Titmas) with (background) pianist Ralph Huntley and bassist Terrell Montgomery in Cincinnati King. Photo by Mikki Schaffner.
What has been the most interesting part of working on Cincinnati King so far?
The most interesting part of working on
Cincinnati King
is observing the chemistry between the actors and the audience.
To learn more about the Playhouse's production of
Cincinnati King
, visit our
production detail page
.