Jane Austen Heroine Profiles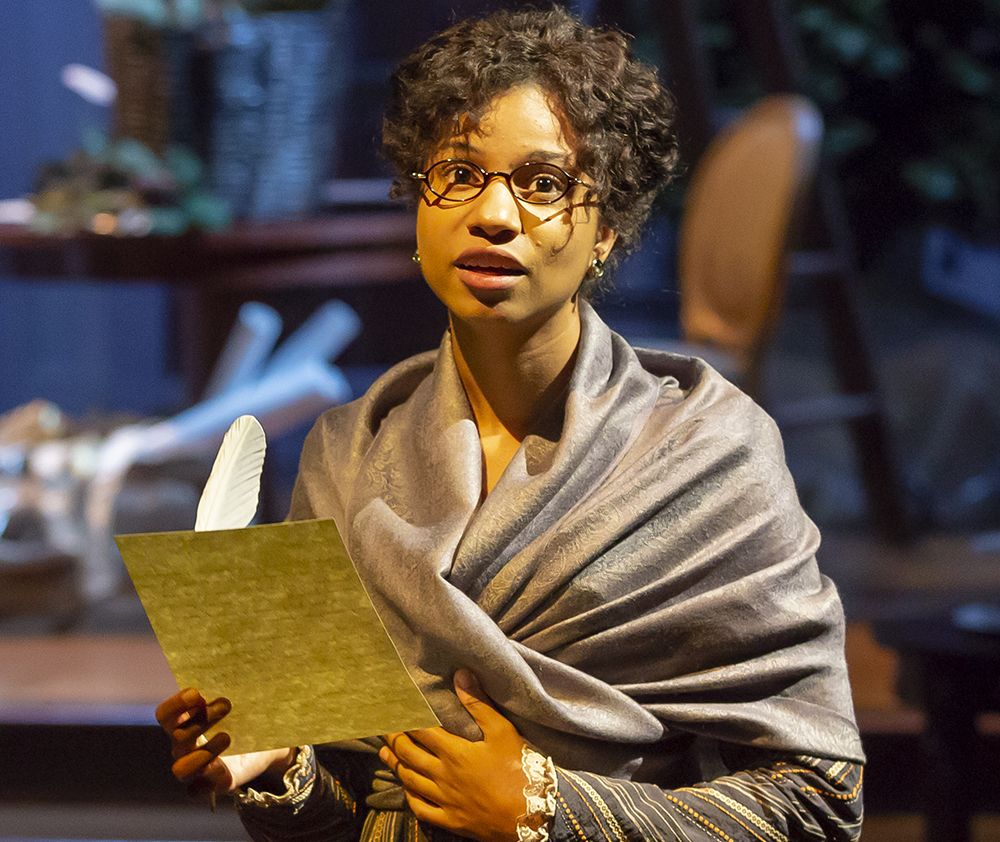 Who is one of the most famous female writers of the 18th century? Jane Austen, of course! Writing in the Georgian and Regency eras, she imbued her novels with witty prose and sharp social critiques of the British gentry, a society obsessed with position and rank. Her stories are full of romantic ideals; dancing at balls, country walks on big estates and high-society gentlemen. Her stories had the whole 18th-century package, including happy endings, and *spoiler*, there's usually a marriage (or two!).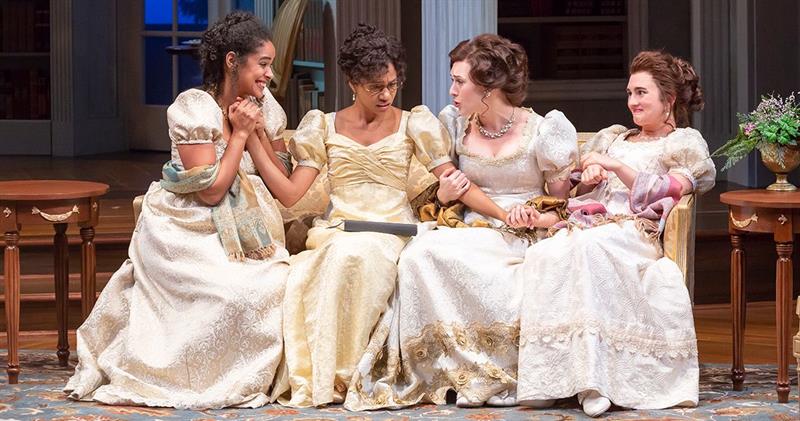 Jane Bingley (Maribel Martinez), Mary Bennet (Ayana Workman), Elizabeth Darcy (Marina Shay) and Lydia Wickham (Mia Hutchinson-Shaw) in Miss Bennet: Christmas at Pemberley. Photo by Mikki Schaffner Photography.
Austen's heroines are not without their challenges, though. Their marriage prospects depend on their financial and societal standings. Having to balance both while also navigating family crises, personal affairs and the perils of an unequal society, romance may seem dim. Despite such odds, the heroines go through the trials and tribulations of dating. Among unwanted attention from suitors, unrequited love and the dangers of infatuation, there is one thing Austen got spot-on: the ups and downs of courtship.
The dating scene has changed a bit in the past few centuries. Instead of meeting a partner during a waltz at the country ball, it's easier to get to know each other over coffee at a café or a play at the Playhouse. And Austen would surely be shocked at the online (unchaperoned!) dating culture of today.
But perhaps she would be excited to see her heroines, unimpeded by the societal standards of her time, taking more control of their own futures. The men would no longer "have the advantage of choice, woman only the power of refusal," as written by Austen in
Northanger Abbey
.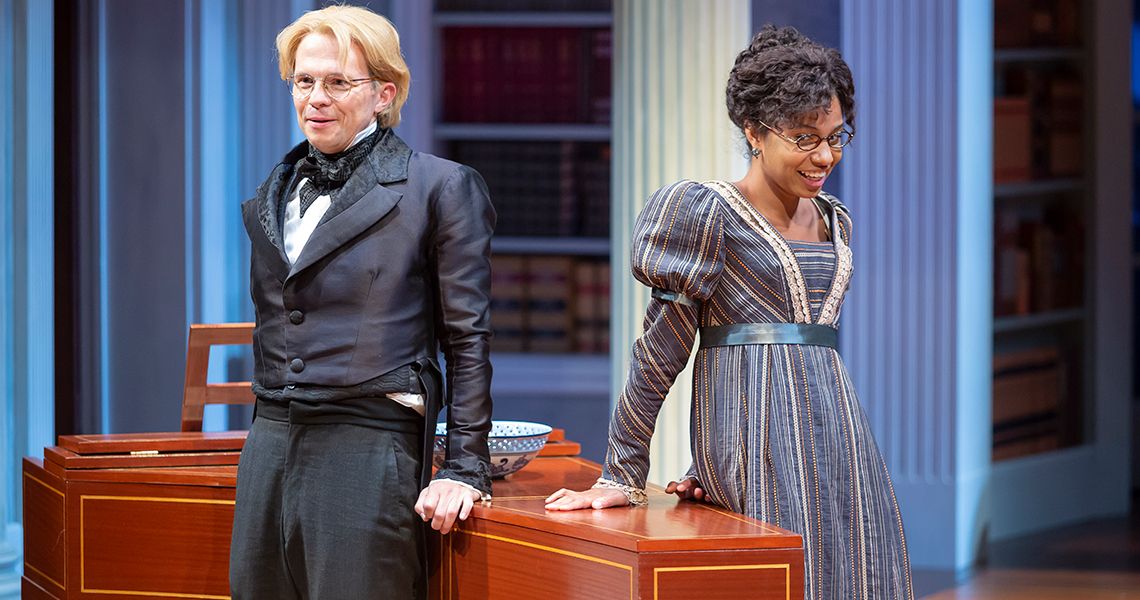 Arthur de Bourgh (Andrew Fallaize) and Mary Bennet (Ayana Workman) in Miss Bennet: Christmas at Pemberley. Photo by Mikki Schaffner Photography.
To get acquainted with Austen's heroines, check out what their dating profiles might have looked like if the internet had existed in the 1800s.
---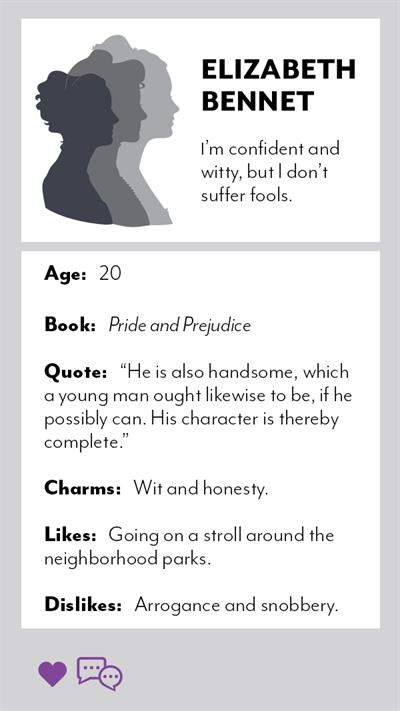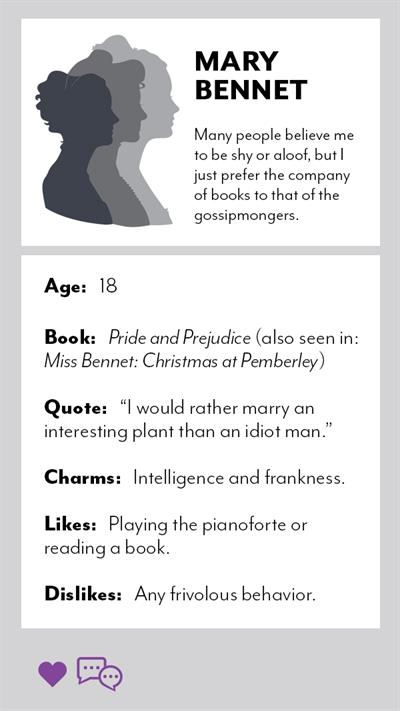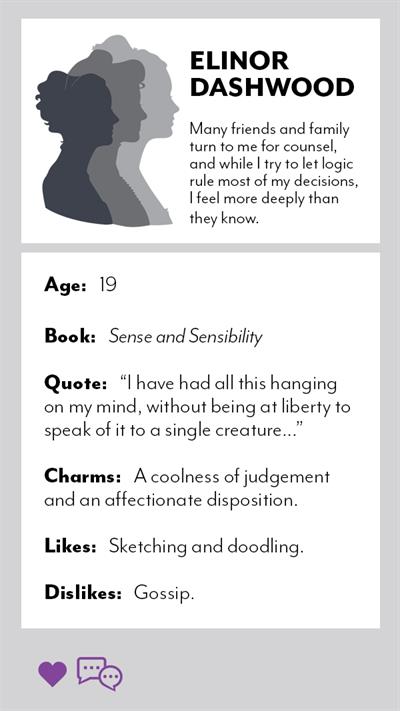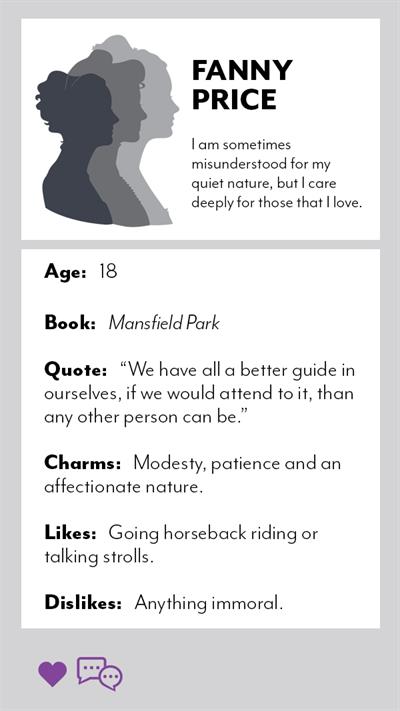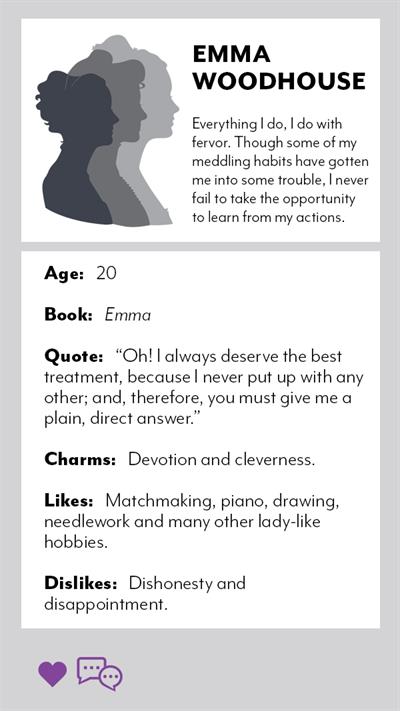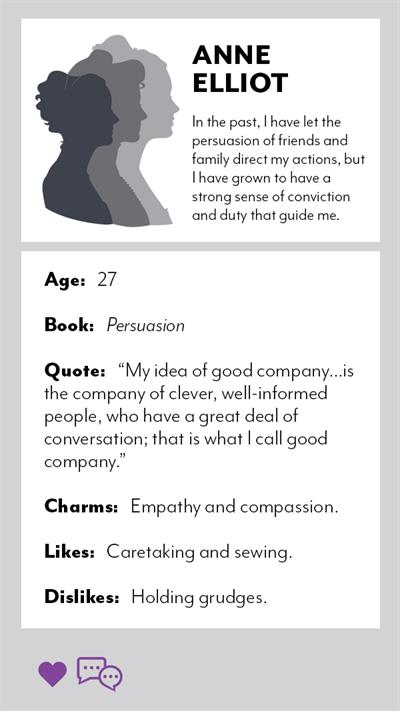 ---
To learn more about the Playhouse's production of
Miss Bennet: Christmas at Pemberley
, presented by Leading Ladies, visit our
production detail page
.