5 Questions With Todd Cerveris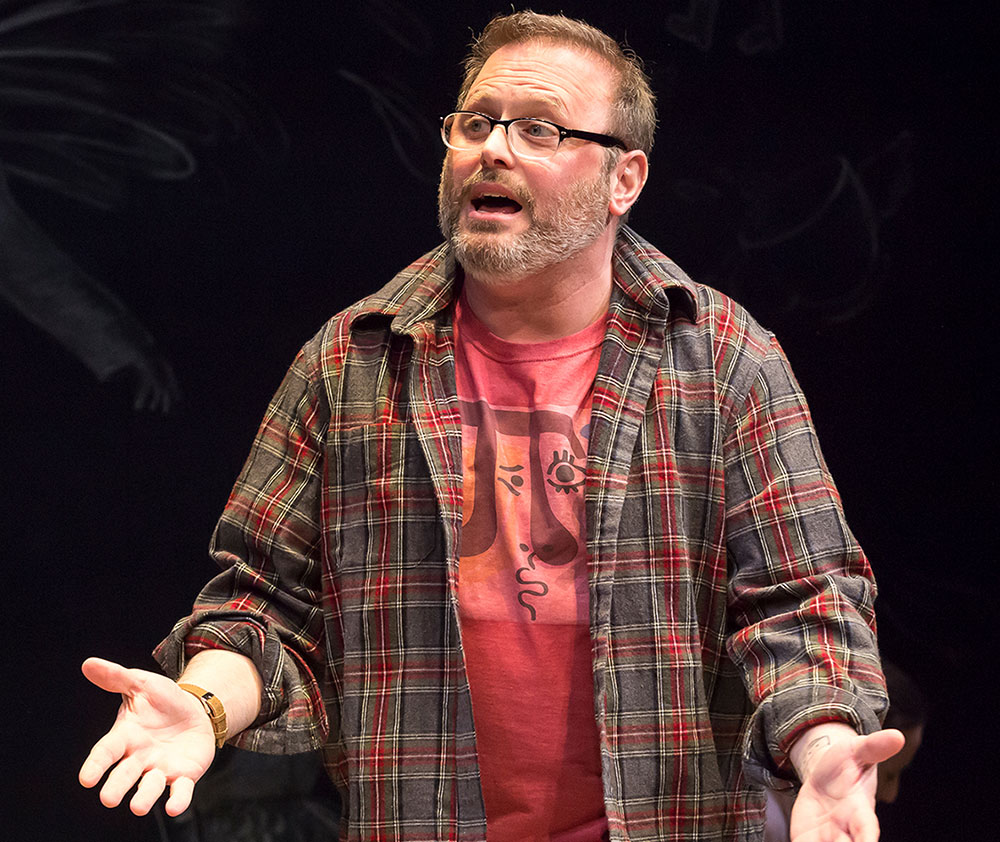 Todd Cerveris plays Griff in the world premiere of
Sooner/Later.
Todd is pleased to return to Cincinnati Playhouse in the Park where he last performed in
King Lear
(with the inimitable Joneal Joplin) and
The Bible: The Complete Word of God (Abridged)
. His Broadway credits include
South Pacific
and
Twentieth Century
. Other New York appearances include the world premiere productions of
Southern Comfort; Almost, Maine; Somewhere, Someplace Else; Dick in London
; and
The Booth Variations
(co-author). First national tours include
War Horse, Spring Awakening
and
Twelve Angry Men
. Regionally, he has worked at Arena Stage, Old Globe Theatre, Denver Center, Actors Theatre of Louisville, Kansas City Repertory Theatre, La Jolla Playhouse, Cleveland Play House and Philadelphia Theatre Company, among others. His television and film work includes
Homeland, Allegiance, The Affair, White Collar, Nurse Jackie, Law & Order
and
One True Thing
. His solo production,
Let Me Spell It Out For You
, which he wrote and performed, was awarded Best Storytelling Production at the 2017 United Solo Theatre Festival in New York. Todd is an alumnus of The Acting Company and holds an MFA from the University of California San Diego… which officially qualifies him as a Master of learning lines and blocking.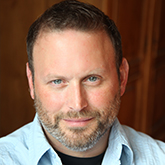 How long have you been acting, and where did you receive your training?
I started acting as a child, in community theatre and theatre classes in school. I majored in English at Yale with a concentration in theatre and got my MFA at the University of California, San Diego. Professionally, I've been a New York-based actor for over 20 years, performing in and out of New York, on camera and in voice-over.
When did you know you wanted to be an actor, and what's your favorite part of the job?
I decided to pursue a career as an actor about five years after I graduated from college. I tried a bunch of other jobs in other fields — teacher, health educator, marketing in a publishing imprint — but nothing really felt like it was something I could see myself getting enthusiastic about for a career. Acting just made sense. So, five years after I finished college, I went to grad school to hone my skills and expose myself to the different environment of the professional actor.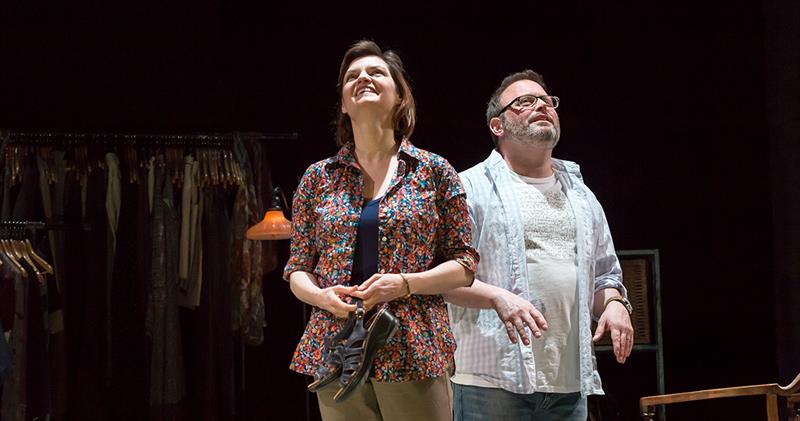 Mary Bacon and Todd Cerveris in Sooner/Later; photo by Mikki Schaffner.
What is your all-time favorite role you've performed, and why?
Many roles have offered their own kind of unique satisfaction. I love the part I'm doing now in
Sooner/Later
— like all the best jobs I've had, I've been able to learn something new about myself, discover something deeper about the work we do as performers and to see how my approach to the work has changed over the years.
What role have you been dying to play, and why?
I don't really have a "dream role," though I certainly am attracted to some classic roles. I'd like to see what Iago's all about some time. And the role of Jamie in
Long Day's Journey into Night
has always seemed like something I'd find endlessly rich. But the role of Murray Burns in
A Thousand Clowns
is one which, as I get older, I find myself thinking of more and more. Herb Gardner's script is a beautiful comedy with a dark cloud behind it that seems more and more resonant to our increasingly uncertain and alienating times.
Todd Cerveris, Olivia Cygan and Mary Bacon in Sooner/Later; photo by Mikki Schaffner.
What has been the most interesting part of working on Sooner/Later so far?
I love working on new plays. Working with Ally's script has been a special treat as her voice is so unique. It has this way of unfolding slowly and in very unexpected ways. I liked it when I read it, but after getting inside her particular rhythms and character turns, I've discovered so much more. And it feels like a uniquely female voice — I'm not sure how, except to say that it comes at you from the side, rather than barreling down at you. And it can accept — even encourage —– some very unusual points of view.
To learn more about the Playhouse's production of
Sooner/Later
, visit our
production detail page
.