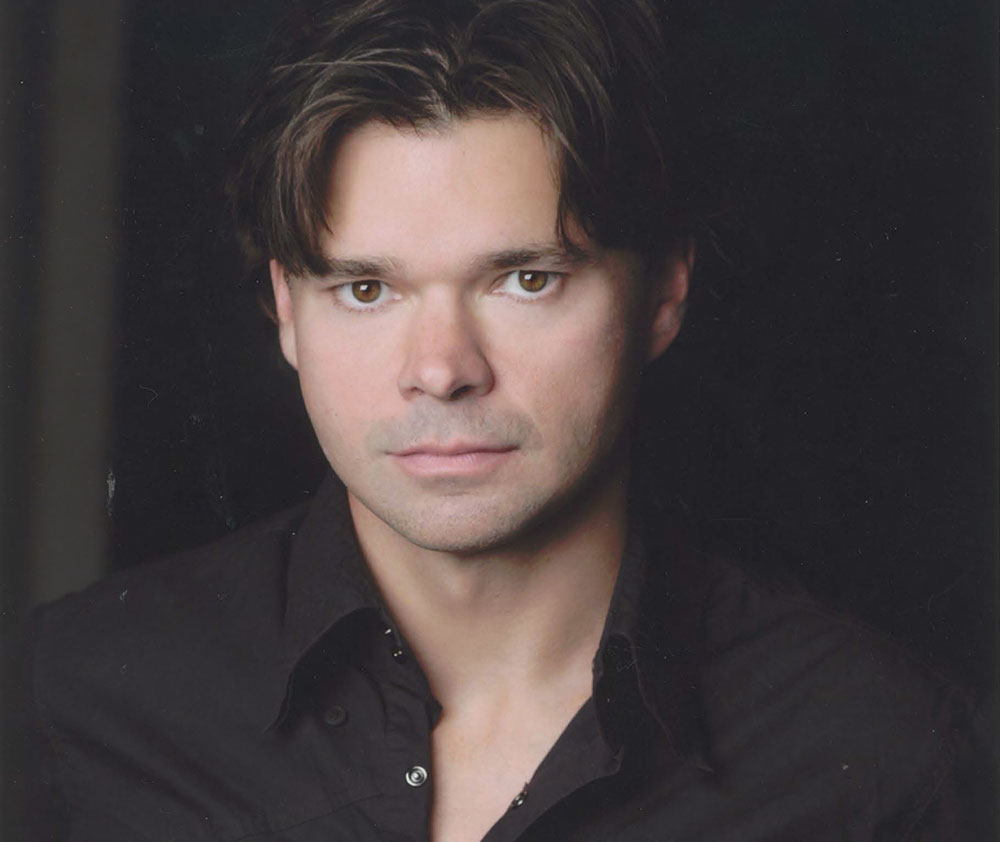 It's an understatement to say that director Hunter Foster has history with
Million Dollar Quartet
. Making his Cincinnati Playhouse in the Park directing debut with the show, Foster brings with him the experience of having worked on no fewer than eight previous productions of the musical.
In the original Broadway run, Foster created the role of music producer and Sun Records owner Sam Phillips. Since then, he's become a prolific director of the piece at regional theatres across the country, helming renditions at the Ogunquit Playhouse, Westchester Broadway Theatre, Gateway Playhouse, the Repertory Theatre of St. Louis, Casa Mañana, Paper Mill Playhouse and Geva Theatre.
It's the latest twist in a career that has included considerable success in acting, directing and writing. Currently an artistic associate at Bucks County Playhouse, Foster earned his professional start as a performer, graduating with a BFA in musical theatre from the University of Michigan. His initial Broadway credits came as a member of the ensemble in
Les Misérables
and as Roger in the 1994 revival of
Grease
. (Interestingly, his younger sister, Sutton, overlapped briefly with him in both shows; they would work together again professionally when he made a guest appearance as her brother in her first television series,
Bunheads
.)
But it was the 2001 premiere of
Urinetown
that launched Foster to theatre stardom. He also has appeared on Broadway in
The Bridges of Madison County
,
Hands on a Hardbody
,
The Producers
,
Footloose
and
Little Shop of Horrors
, for which he earned a Tony Award nomination. As a writer, he penned a stage adaptation of the movie Clue, as well as the books for two off-Broadway musicals:
Jasper in Deadland
and
Summer of '42
.
In advance of the Paper Mill production of
Million Dollar Quartet
in 2017, Foster told Hollywood Soapbox that, as a childhood fan of Elvis Presley, he was intrigued by the show's inside look at Sun Records and Sam Phillips, whose unique vision brought so many groundbreaking artists to popular attention.
"When he discovered these artists and then when he was doing all these recordings, it's sort of like the beginning of rock 'n' roll," said Foster. "Carl Perkins influenced the Beatles, and Jerry Lee Lewis influenced Elton John. And Elvis obviously influenced a host of artists all the way to Michael Jackson. … You really see the origin, almost like ground zero, of the music that we know today. There really wasn't that much of that kind of stuff before it, and Sam really created something. They call him the father of rock 'n' roll, and it's really true."
Each production of
Million Dollar Quartet
has given Foster the opportunity to dig deeper into the stories of these four legendary performers. But one aspect of his directing approach that has remained constant is his encouragement to the show's actors to avoid obvious imitation.
"I say it's better for us as actors to have an essence of who these people were but not to do an impersonation," Foster said. "I think that's when it rings false. Still bring yourself. People will come, and they'll believe. If we do it in a truthful way, people will believe that this is who these people were."
To learn more about Foster's career, join us for the Playhouse Perspectives event,
A Conversation With Hunter Foster
on Sunday, Jan. 21. To learn more about the Playhouse's production of
Million Dollar Quartet
, visit our
production detail page
.