5 Questions with Michael Brusasco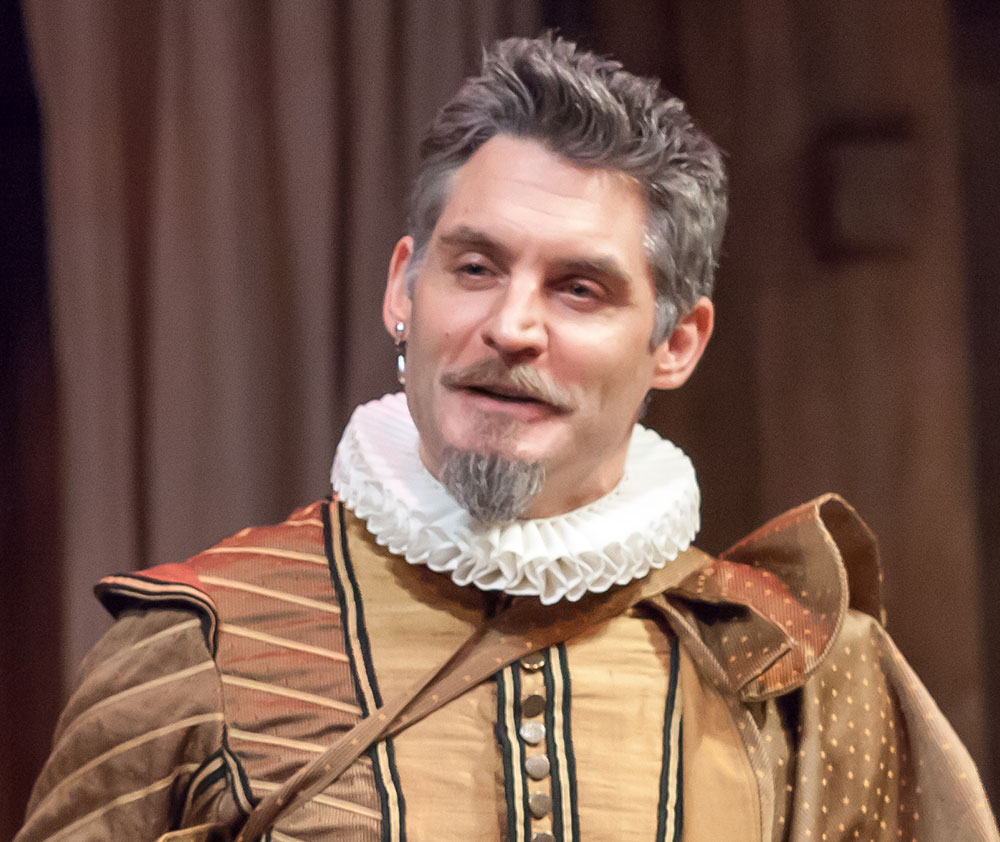 Michael is honored to make his Cincinnati Playhouse in the Park debut. He recently appeared as Uncle Peck in Paula Vogel's
How I Learned to Drive
in a co-production with Cleveland Play House and Syracuse Stage. Prior to that, he was a guest artist at the Alley Theatre in Houston, Texas. Plays include
A Midsummer Night's Dream
,
Hand to God
, Agatha Christie's
Spider's Web
,
Cleo
,
All The Way
and
A Christmas Carol
. In New York, he has appeared off-Broadway in
Misalliance
,
The Playboy of the Western World
(The Pearl Theatre Company),
Intermission
(Theatre Row),
Philosophy for Gangsters
(Theatre Row) and
Electra in a One Piece
(Good Company Theatre). Other New York credits include
The Crucible
(Perfect Disgrace Theater),
Happy Sunshine Kung Fu Flower
(Ars Nova) and
Of Monsters and Prodigies
(Lincoln Center Festival). Regional credits include
Deferred Action
and
All The Way
(Dallas Theater Center),
Twelfth Night
(Folger Theatre),
Private Lives
(Pittsburgh Public Theater),
See How They Run
(Barrington Stage Company),
Pride and Prejudice
(Round House Theatre), as well as seasons at the Pennsylvania Shakespeare Festival, Utah Shakespeare Festival, Great River Shakespeare Festival, American Conservatory Theatre, Berkeley Repertory Theatre, California Shakespeare Theatre, Pioneer Theatre Company and the Shakespeare Theatre in DC. Visit
michaelbrusasco.com
. Instagram:
@brusasco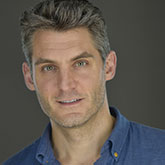 1. How long have you been acting, and where did you receive your training?
I've been acting professionally for over 20 years now. My first paying gig was when I was in high school back in Oregon. I auditioned for the part of the Evil Queen in
Snow White and the Seven Dorks
(yes — "dorks") at the Enchanted Forest Theme Park and got the job! The show was a 30-minute, zany, fractured-fairytale musical, performed five times a day for patrons of the park. I loved every second of it. Somewhere buried deep in my mother's house, there are pictures of me in a costume that would put Dolly Parton to shame. I received my undergraduate degree at Willamette University in Salem, Ore. After college, I lived in the San Francisco Bay Area, getting my legs as a young actor working with some amazing people. I was fortunate enough to work at places like California Shakespeare Theatre, Berkeley Rep and A.C.T, but after about four years I found myself limited in what I could do. I auditioned for grad schools and ended up going to the University of Illinois at Urbana-Champaign.
2. When did you know you wanted to be an actor, and what's your favorite part of the job?
When I was a kid my two favorite television shows were
Diff'rent Strokes
and
Family Ties
. I loved these shows. At that point, they were in syndication so I watched them every single day. I'm pretty sure Arnold Jackson was the reason I was so mouthy as a kid, and I loved the fact that Alex P. Keaton irritated his parents but was successful in his own right. I loved the laugh track, and the sitcom conceit of life being hard and funny and still working out in the end made me believe, I want to do THAT! The best part of being actor has to be the people. I've met so many wonderful people over the years, and we are all connected somehow. Your first weeks of rehearsal are spent working on the play, but also chatting with your colleagues about how you are connected to those you worked with in the past. It feels like I'm part of this big, extended family embarking on this grand tradition. Being a theatre actor is a great privilege, but it's not the most glamorous of lifestyles. So, when you start with find your tribe of people you love to work with, it becomes very sacred and special.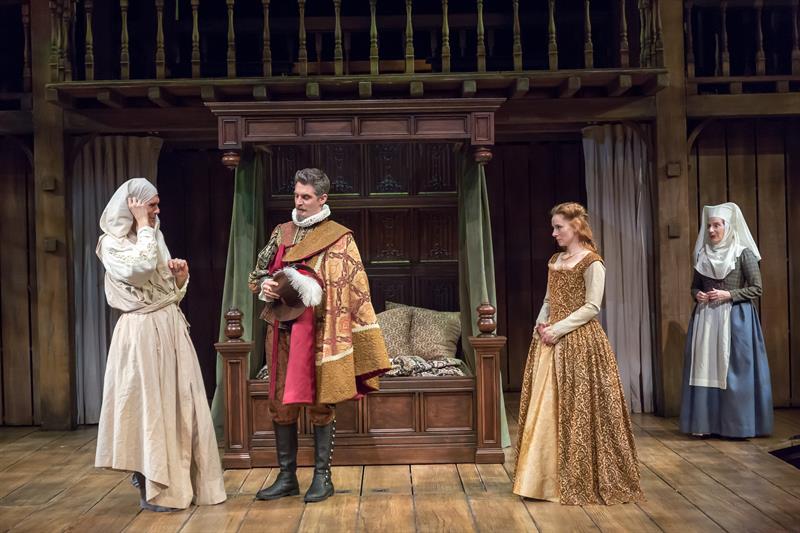 Nicholas Carrière, Michael Brusasco, Emily Trask and Laura Gordon in Shakespeare in Love. Photo by Mikki Schaffner Photography.

3. What is your all-time favorite role you've performed, and why?
There are so many, but I think the one I keep thinking about these days was Pastor Greg in
Hand to God
at the Alley Theatre in Houston, Texas. The playwright, Rob Askins, is from the Houston area, and the play is set in Cypress, Texas (just outside of Houston).
Hand to God
is one of the best comedies written in the last 10 years, the cast was a brilliant ensemble (Emily Trask was in it as well!), and we had a home-field advantage with our audience. I've never been in a show where the audience literally fell out of their seats laughing so hard. It was this magical confluence of circumstances that made it one of the best experiences of my career. And to think the space in which we performed the play has been destroyed by hurricane Harvey is devastating. My heart goes out to all the employees who have to rebuild so much of what was lost. You guys deserve all the support in the world.
4. What role have you been dying to play, and why?
If I don't get to play King Lear when I'm older, then I don't know what I'll do with myself. I have so many thoughts about that show, about who he is as a father and how he treats his daughters, that I hope for the opportunity to play it. In the meantime, I really don't know. What I always wish for is a great ensemble. It is deeply satisfying to be onstage with a group of actors who are so connected, you trust that whatever happens, it's going to be supported by everyone else. I think it's palpable to the audience. You may not be able to articulate it, but you can sense it. That's where the great work happens.
5. What has been the most interesting part of working on Shakespeare in Love so far?
This is a large-scale production with many moving parts, dozens upon dozens of costume changes and tons of detail work. It's a marvel to behold: we could sell tickets to view the backstage activity, and it would leave you breathless and exhilarated! The amount of teamwork required for this kind of endeavor is substantial, and everyone has been up to the challenge (a shout out to all the backstage crew!). What's interesting to me in the performance of Wessex is how I'm the antithesis to Will and Viola's relationship. For there to be love, there has to be the opposite of love, and that's where I come in. I get the delicious job of going against all the romance and passion the play has to offer. It's fun and very challenging.
To learn more about the Playhouse production of
Shakespeare in Love
, visit the
production detail page
.