5 Questions with John Plumpis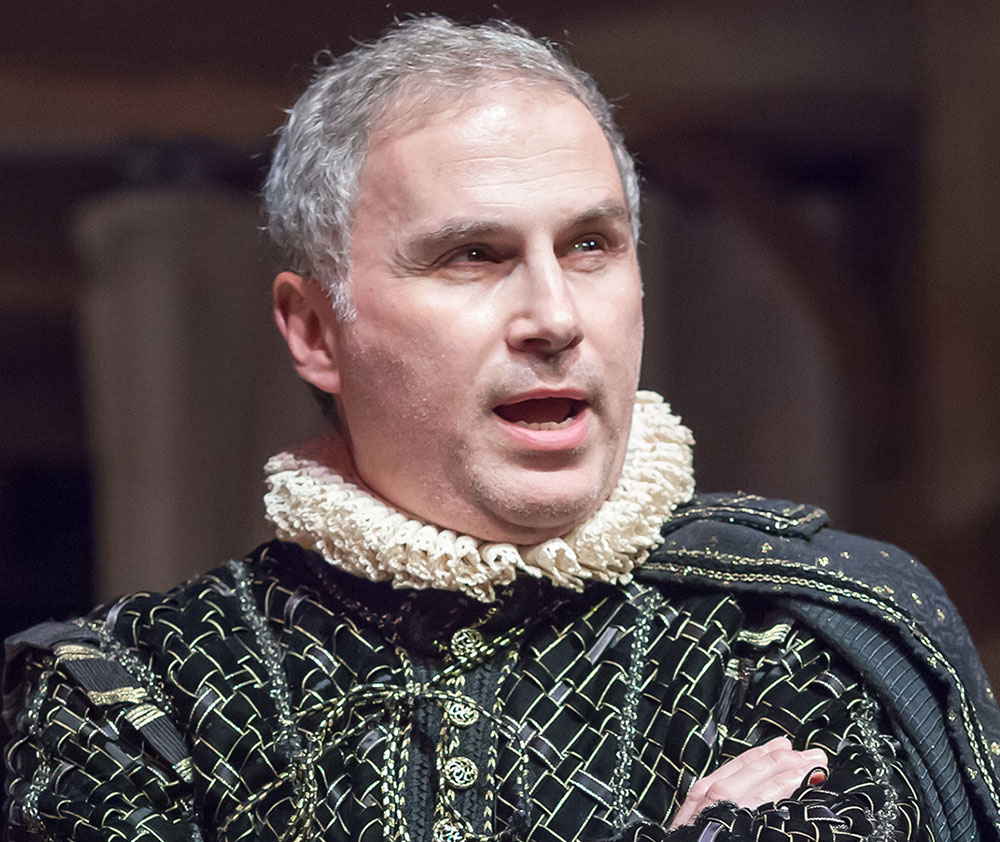 John is pleased to be making his Cincinnati Playhouse in the Park debut. He last appeared in Cincinnati in 2003 as Timon in
The Lion King
. National tours include
Barrymore
starring Christopher Plummer (also the 2011 film) and Neil Simon's
Laughter on the 23rd Floor
. In New York, he has appeared off-Broadway with TACT (company member, 28 productions as actor or director) and in countless play readings: some good, most forgettable and a few that have gone to Broadway (without him). He has played in a wide variety of comedies, dramas, musicals and Shakespeare at many fancy and not so fancy theatres from Maine to Oregon, California to Florida. Within the past year, he has played Groucho Marx, Dogberry, Scrooge and a 17th-century French bad guy. Every so often (but not often enough) he can be seen on a TV show, or heard on a voiceover. He's been trusted(!) as a guest teacher at more than 50 universities and has served on the faculty at Montclair State University where he eliminated his students' Jersey accents via coercion and threat when nothing else worked. Some of his thoughts on Theatre have even been published (go figure) in the
Northwest Theatre Review.
Instagram:
@johnplumpis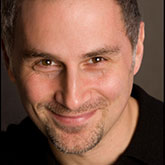 1. How long have you been acting, and where did you receive your training?
I like to say I was first onstage as an altar boy in the Annunciation Greek Orthodox Church in Buffalo, New York. During my childhood, I was fond of making gothic radio dramas and talk shows on a cassette recorder. I thought I was Orson Welles. I also took part in a couple of plays in elementary school. But I got more "serious" about being an actor when I was encouraged by a girl that I had a crush on to be in my high school's musicals. I was 17 — how could I resist her encouragement? I went on to study political science at the University of Rochester, but I was always doing plays on the side. I ultimately went to graduate acting school at the University of Wisconsin – Milwaukee. So, I guess I have been acting a bit all my life, but I would say officially I have been an actor since finishing grad school in 1987.
2. When did you know you wanted to be an actor, and what's your favorite part of the job?
I knew I wanted to be an actor when I had the good fortune to perform a theatrical anthology called
Pleasure and Repentance
. There was a woman in the audience who reacted to a letter by George Bernard Shaw describing the cremation of his mother. A difficult subject to be sure, but eventually emotionally uplifting and hopeful. That woman laughed, cried and talked to me about her experience in such a powerful way that I knew that I wanted more of that possibility of touching people in my life. That was a real "a-ha" moment for me. The most gratifying part of the job is that each night there is a possibility of giving the audience — or some one in the audience — back a little piece of themselves that may have been lost; whether it is a short vacation from daily worries or a new way of approaching their lives.

The cast of Shakespeare in Love. Photo by Mikki Schaffner Photography.
3. What is your all-time favorite role you've performed, and why?
I have been fortunate to have a number of profoundly powerful experiences in the theatre, so it is difficult to isolate one role. Different roles and plays offer different things one can call "favorite." That said, I will mention two. From 2002 to 2007 I played Timon in the national tour of
The Lion King
. The sound of children laughing along with a character from such a beloved film was sheer pleasure and privilege at every performance. I also got to tour with the great Christopher Plummer in his Tony-winning performance in
Barrymore
. Being in the presence of a giant of the stage, a grand and old-fashioned actor, and someone deeply authentic was inspiring every night. The play was a one man show, with a guest (me) and I remember watching Chris from the wings every night and being completely rapt by his performance. Both of these experiences had a profound effect on my life as a person and actor.
4. What role have you been dying to play, and why?
I would love to play Iago in
Othello
. I think he's fascinating. And I think it is important to play him as a really nice guy in the public scenes. He is referred to as "honest Iago." He should be the most trusted person in the play. Until he is not. I think the play is still an important look at who and how we trust, and a call to hold the trust that others put in us as a sacred responsibility.

5. What has been the most interesting part of working on Shakespeare in Love so far?
I think this play is a lovely valentine to the theatre, its transformative power and the remarkable omni-presence of Shakespeare in our culture. There is a fun and interesting balance to strike in the playing that is just the right mixture of reverent homage, irreverent send-up and celebration of a genius that has brought us together in common humanity for more than 400 years. Exploring that balance and mixture has been particularly wonderful. And now that we are in front of audiences, that exploration is even richer.
To learn more about the Playhouse production of
Shakespeare in Love
, visit the
production detail page
.