Holiday Disasters — and Second City Alumni — We've Known and Loved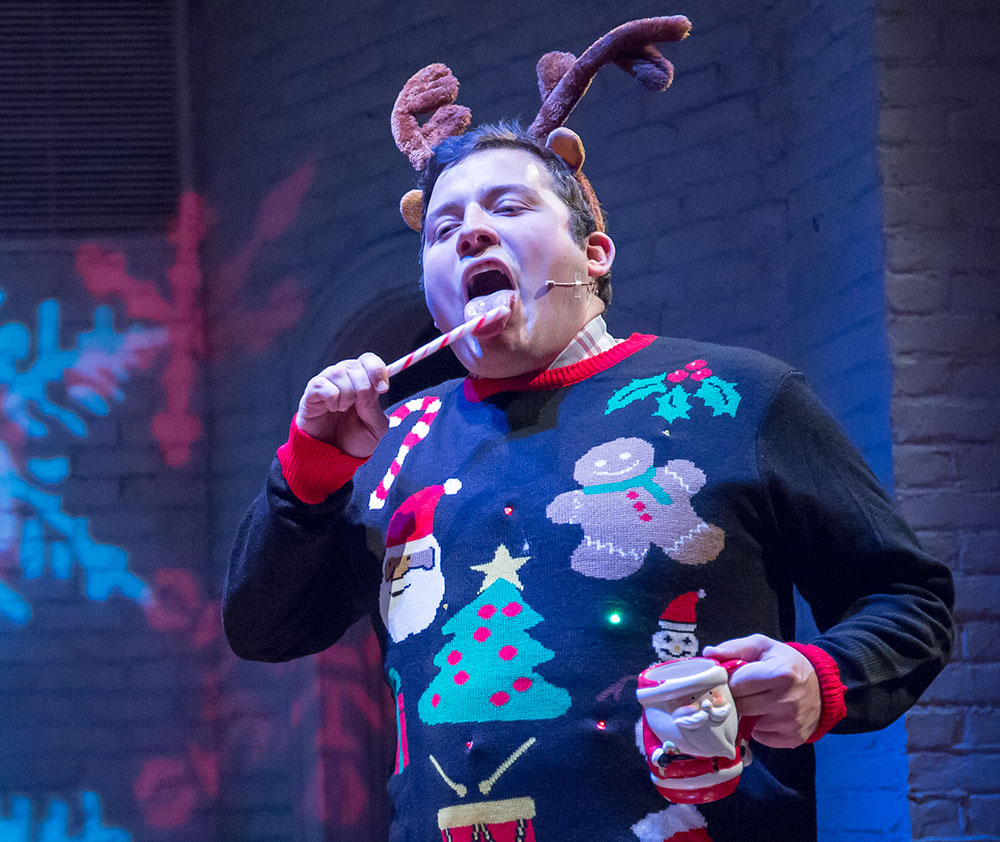 We asked the cast members of The Second City's
Holidazed & Confused Revue
to share their own least favorite (and in one case, a best) holiday traditions and/or disasters. Once those memories were exorcised, we also queried them to name their favorite Second City alums from the legions of comedic talent that Chicago's most famous entertainment export has unleashed upon the world since its inception in 1959.
What is your least favorite holiday tradition and/or worst holiday disaster?
TYLER DAVIS
: My least favorite tradition is pretending that everyone is emotionally okay just because we put a pine tree in the living room.
KATIE KERSHAW:
Least favorite: Probably describing to every family member what improv and sketch is year after year.
CHARLES PETTITT:
My favorite thing that has ever happened over the holidays was the year that we took a break from decorating the Christmas tree and watched the home movie where my brothers and I all fell over, tackling each other. You had to be there. I swear this is funny. You'd get it if you saw the video.
AFV
would've killed to have this footage. It could have saved Bob Saget's career.
EMMA POPE:
The first event that came to mind was the year (one of the many) that I really wanted a dog. When I was probably 10, I had begged all year long and my parents' excuses of "not being home for stretches of 14 hours at a time" fell on deaf ears. Christmas morning, I unwrapped a box holding what ended up being a robot toy dog, a gag gift from my dad. This furry machine could bark, sit, walk, the whole nine yards. Everyone else got a good laugh, but I was not amused. Joke's on them, though, because I really ended up loving that dang thing.
AMY THOMPSON:
I hate to sound like a total Grinch but being raised Jewish, all I ever wanted was to join in on the holiday fun my friends were having, so I ended up resenting Christmas carols. I guess it was mostly because they were everywhere and represented a holiday that didn't include me. As an adult I've come appreciate their beauty, but walking around a mall and hearing the same four songs over and over in each store still kind of makes me cringe.
NATE VARRONE:
My least favorite holiday tradition is probably just the inordinate amount of small talk you have to do.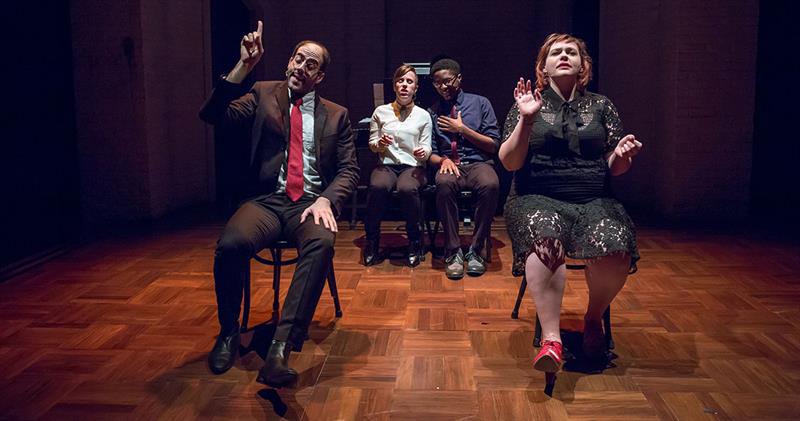 Who are your favorite Second City alumni?
TYLER DAVIS:
Keegan-Michael Key is up there for sure. Sam Richardson is also a hero.
KATIE KERSHAW:
Amber Ruffin! She's a queen and one of the best voices writing in Late Night right now.
CHARLES PETTITT:
Chris Farley was one of the main reasons why I moved to Chicago. Once I got here, I really fell in love with the work from Aidy Bryant, Tim Robinson and Sam Richardson. They are my heroes.
EMMA POPE:
I have a soft, squishy spot in my heart for wacky ladies. Watching them as a kid felt like seeing a little secret part of myself shining on the screen. I think Gilda Radner was the perfect mixture of confidence and goofiness; I love watching anything she does. Catherine O'Hara is another woman who I could watch for hours.
AMY THOMPSON:
I'm a big Stephnie Weir fan. She and Amy Sedaris are genius character actors with nuanced comedic timing. A perk of working on archival material is getting to watch tapes of old shows and the scenes featuring those two women always crack me up.
NATE VARRONE:
Wow, that's tough. Here are some of my favorites: Mike O'Brien, Adam McKay, Tim Robinson, Aidy Bryant, Chris Farley, Mike Myers, Tim Baltz, Tina Fey, Steve Carell, Martin Morrow.
To learn more about the Playhouse production of The Second City's
Holidazed & Confused Revue
, visit the
production detail page
.
Pictured: Charles Pettitt in The Second City's Holidazed & Confused Revue; Nate Varrone, Amy Thompson, Tyler Davis and Katie Kershaw in The Second City's Holidazed & Confused Revue. Photos by Mikki Schaffner.