5 Questions with Whitney Maris Brown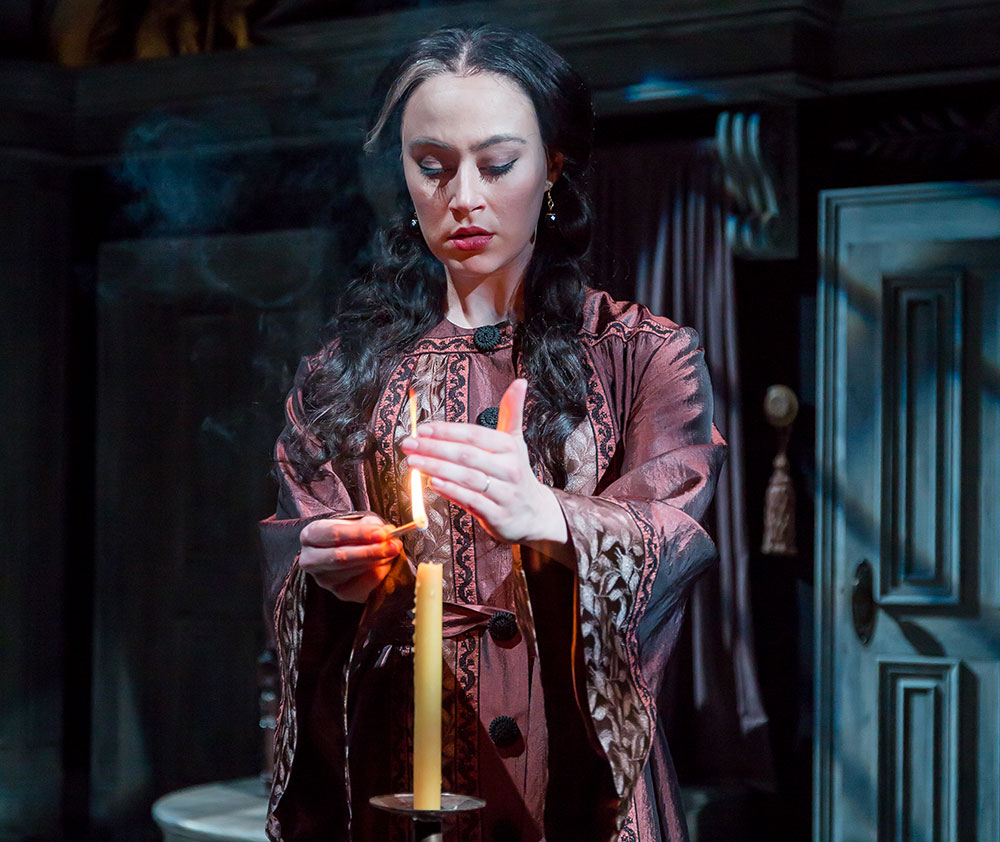 Whitney Maris Brown makes her Playhouse debut this season as Mrs. Mumler in
Summerland
. She has traveled all across America throughout her regional career, and with
Summerland
she's able to check Cincinnati off her list.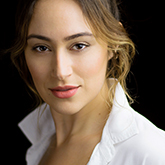 Her regional theatre credits include works at Guthrie Theater, Pittsburgh Public Theater, Williamstown Theatre Festival, Mile Square Theatre and The Millbrook Playhouse. Aside from regional credits, her New York credits include
The Blonde Streak
(Transport Group) and
Loving v. Virginia
(New York Stage and Film Powerhouse). Off the stage and on the screen she has appeared in
The Path
(Hulu) and
The Americans
(FX). Her web series credits include
5 Stages Series
(Elite Daily) and
Oh, Liza
.

How long have you been acting, and where did you receive your training?
I've been acting since I was 9 years old. My first role was the Cheshire Cat in a musical called
The Trial of Alice in Wonderland
. On my very first visit to NYC at age 10, I knew I was going to live there. I trained at the Tisch School of the Arts at New York University.

When did you know you wanted to be an actor, and what's your favorite part of the job?
I knew I wanted to be a professional actor at age 13 when I decided to audition for Interlochen Arts Summer Program and forego another summer chasing boys at my beloved sleep-away camp. This was the first time I was surrounded by hundreds of artsy kids and I just knew I had found my profession and my people. My favorite part of the job is creating a sacred space for an audience to tap into and move through their emotional landscape in a way that they don't usually or never have before. I love that I get to help shine a light on significant topics, which then shines a light into each individual audience member. And if we are lucky, they will keep bouncing that light around after they've left the theatre.
What is your all-time favorite role you've performed, and why?
My favorite role I have ever played is Vanda in
Venus in Fur
. David Ives is such a brilliant, hilarious playwright that it was a gift to perform his piece every night. Vanda is a character who is full of contradictions, surprises and power; she is funny and she is dangerous; she is silly and she is smart; she is messy and she is sexy; she is human and she is goddess. I believe that I, too, am all of these things.
What role have you been dying to play, and why?
I am dying to play Lady Macbeth. She is one of the most dynamic women I have ever read of and one that many other female characters are based on or inspired by. Lady M is wicked and yet inescapably human.
What has been the most interesting part of working on Summerland so far?
The most interesting part of working on
Summerland
has been the research that I have come across on women during this time period. I never knew that Spiritualism sparked the first women's rights movement, where people realized and promoted the power of feminine intuition and connectivity to the spirit world. Through conducting séances, giving lectures, or serving as aides to people in power, women enjoyed an elevated status as powerful, necessary and sacred beings.
To learn more about Whitney, visit
whitneymarisbrown.com
. To learn more about the Playhouse production of
Summerland
, visit the
production detail page
.
Whitney Maris Brown in Summerland. Photos by Mikki Schaffner.