5 Questions with Billy Finn
Billy Finn, who appeared in last season's
Mad River Rising
, returns to Cincinnati to portray Joseph Tooker in the world premiere production of Arlitia Jones'
Summerland
.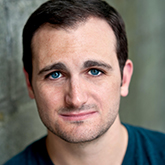 His regional credits include
The Last Schwartz
(Theater J);
Million Dollar Quartet
(Theatre Under the Stars);
A Christmas Carol
(McCarter Theatre Center);
A Lie of the Mind
(Trinity Repertory Company);
Romeo and Juliet, Twelfth Night, The Dog in the Manger
and
King Lear
(Shakespeare Theatre Company);
Hamlet
and
Much Ado About Nothing
(Folger Theatre);
The Talented Mr. Ripley
(Round House Theatre);
Wilder Sins
(Washington Stage Guild);
By the Water
(Premiere Stages); and
A Midsummer Night's Dream
(Commonwealth Shakespeare Company), among many others.
How long have you been acting, and where did you receive your training?
I've been acting since I was a little kid, but I've been doing it professionally for about 10 years now, which is crazy to think about. I received my training at the Brown University/Trinity Rep MFA program in Providence, Rhode Island. It's a wonderful graduate program, and I earned my degree there in June of 2015.
When did you know you wanted to be an actor, and what's your favorite part of the job?
I'm not sure if there was one moment where I realized I wanted to be an actor. But I do remember working on my first professional gig in a production of
Romeo and Juliet
at the Virginia Shakespeare Festival. I was 19 years old and working on this incredible play with all of these professional actors, and I just had this feeling that I wanted to devote my life to this work. As far as my favorite part of acting — that's a tough call. I love all of the "firsts," I guess — the first rehearsal, first table read, first run-through, first time in front of an audience, opening night, etc.: the nerves, the joy, the unknown, the gift of a blank slate. Every process is full of so much
newness
, you can't ever sit back and be passive — you have to lean into it.
What is your all-time favorite role you've performed, and why?
I have a few all-time favorites. Playing Pericles in
Pericles
,
Prince of Tyre
during my final year of grad school was a great challenge and a ton of fun. I got to play the ghost of Jacob Marley in a production of
A Christmas Caro
l last year and that was a blast — especially during student matinees when all the kids would scream and laugh when I appeared "out of nowhere." And I also got to play Carl Perkins in
Million Dollar Quartet
over the summer at this huge, outdoor theater down in Houston. That's the closest I think I'll ever get to feeling like a rock star.
What role have you been dying to play, and why?
I love Shakespeare above everything else, so I have a short list of roles I would love to play if I ever get the chance. I guess at the top would be Mercutio in
Romeo and Juliet
. His language is brilliant, funny and tragic. I think it's the best part Shakespeare ever wrote.
What has been the most interesting part of working on Summerland so far
?
Everything about working on this play has been incredible. The team in the room has been wonderful and the material itself is so rich, weird and fun to play. I guess the most interesting part for me has been figuring out my character, Joseph Tooker. He's so confident and arrogant at times yet there is so much sadness, guilt and fear within him. Finding out how to play those contradictions has been challenging and great. The whole thing has been amazing, and I'm so excited to get to share this story with audiences.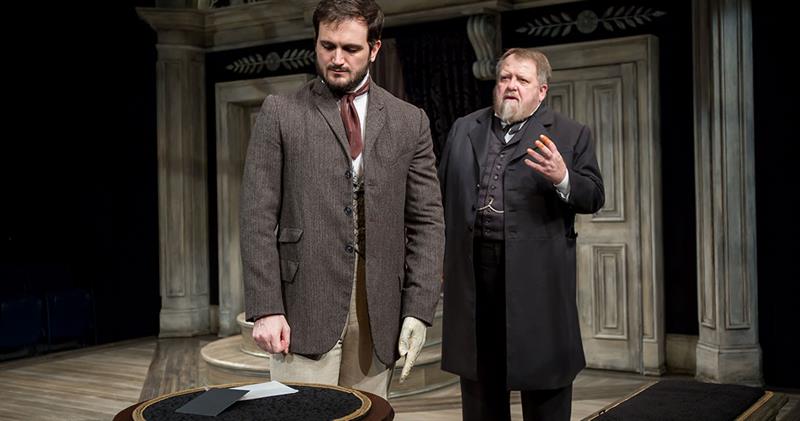 To learn more about the Playhouse production of
Summerland
, visit the
production detail page
.
Pictured above: Billy Finn in Summerland; Billy Finn and Michael Rothhaar in Summerland. Production photos by Mikki Schaffner.