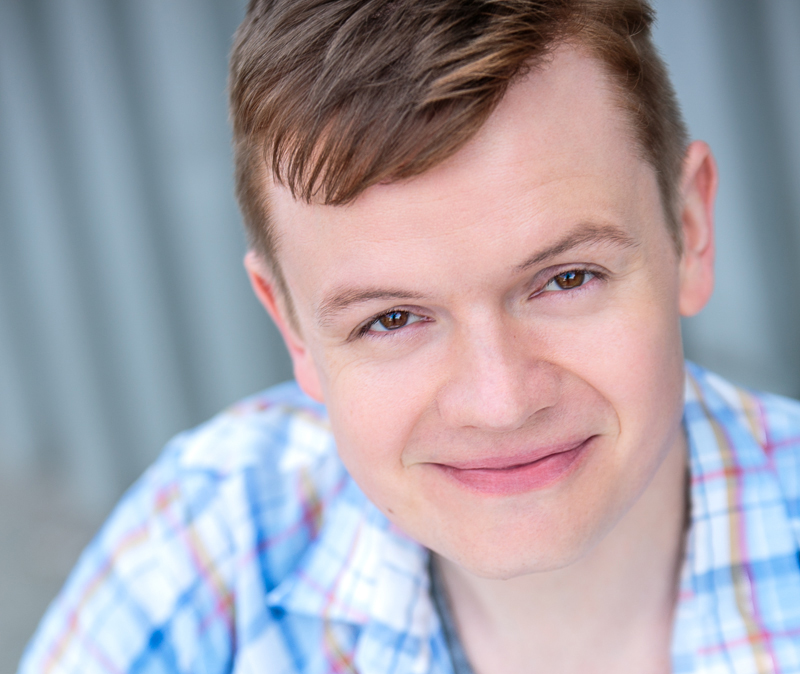 Sean Mellott, who has appeared on Playhouse stages in
Leveling Up
and
Peter and the Starcatcher
, returns to the Marx Theatre as the title character in
A Prayer for Owen Meany
. Prior to the start of rehearsals, Mellott shared his thoughts on his upcoming role.

Can you tell us what most excites you about portraying John Irving's iconic character Owen Meany? What do you see as the biggest challenge?

There are so many wonderful things about Owen, it's hard to pick what excites me most. I'd say the best thing about him is how unexpected he is. He's this tiny person with these BIG insights that reverberate all around him. As an actor, it's a great opportunity to play with surprise and expectations.
The biggest challenge, hands down, has got to be capturing the sound of his voice. Some of the language John Irving uses to describe it in the novel is insane. Beautifully descriptive, but insane. So it's a challenge, but an exciting challenge, to be sure.
What, if anything, is your history with the play and/or the book?
I never had the opportunity to read the book while in school. In fact, I came in contact with the play first. I was fortunate enough to catch a production in Denver (my hometown) a few years ago. But even without reading it, the material found its way into my life. It was one of my sister's favorite books, and it was a popular book to discuss at our church growing up.
For you, what is the essence of A Prayer for Owen Meany?
For me, the essence of
A Prayer for Owen Meany
is faith. And I don't just mean in a religious sense, although everyone in this play grapples with religion in one way or another. At its heart, it's the story of how two best childhood friends learn to have faith in each other and how we're all striving to find faith in the world surrounding us, even when it's dark and frightening.
To learn more about the Playhouse production of
A Prayer for Owen Meany
, visit the
production detail page
.