5 Questions with David Meyers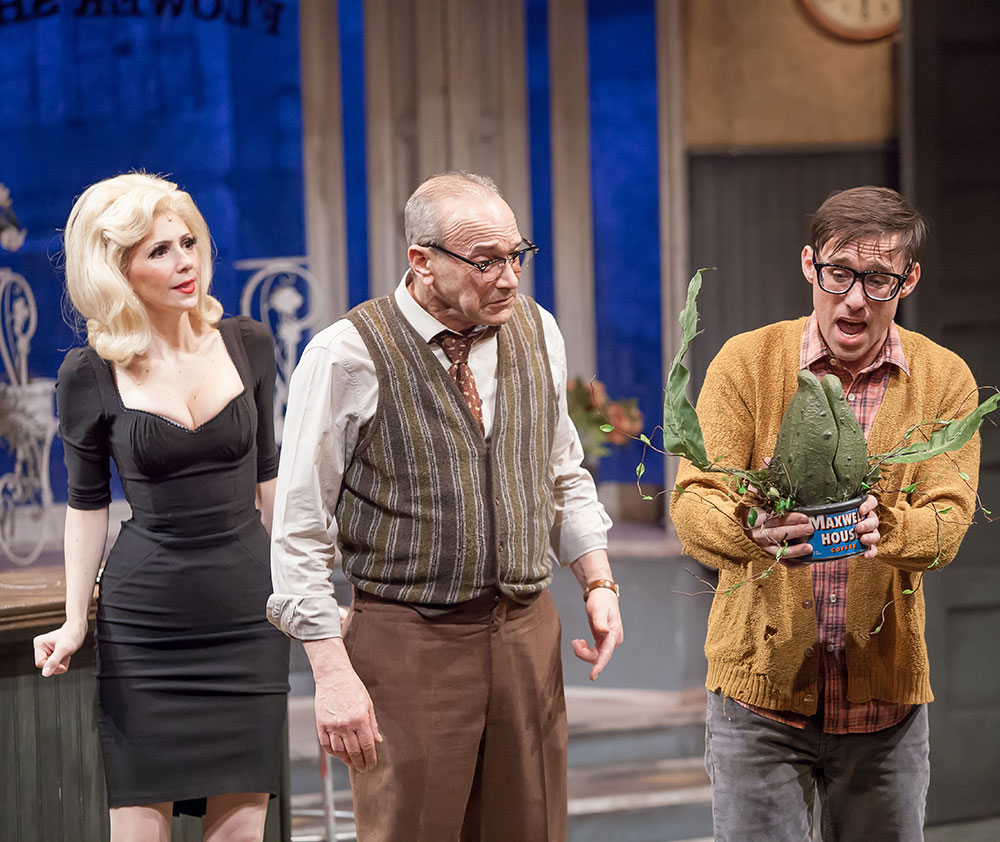 Meet David Meyers, who makes his Playhouse debut as Mr. Mushnik in
Little Shop of Horrors
, and find out what he enjoys most about acting and performing across the country.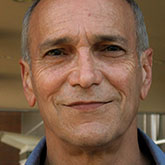 David is a veteran company member of many regional theatres in the West, and he has performed in feature films and on television. At La Jolla Playhouse he worked with James LaPine, premiering his new musicalized version of
Little Miss Sunshine
. He also worked with the creators of
Urinetown
to develop and premiere their musical companion piece
Yeast Nation
. At La Jolla Playhouse and San Diego Repertory he worked with playwright Matt Spangler to develop and premiere his adaptation of
Tortilla Curtain
.
How long have you been acting, and where did you receive your training?
My interest in acting began in high school. Where I attended school was south of San Diego, about six miles from the Mexican border. It was a relatively conservative area, not very committed to the arts at the time. It wasn't until I returned from a student exchange in Argentina that I decided to make this my course of study. As of right now, I have been a professional actor — a member of the unions — since the summer of 1974. (Yikes, that means I'm in my 43rd year and counting.) Of course, there were also about four years of non-professional acting leading up to this.
When did you know you wanted to be an actor, and what's your favorite part of the job?
My training was primarily at the United States International University School of Performing Arts (USIU), which had a largely British faculty and curriculum. There I received a great deal of training in voice, linguistics, dance and several acting disciplines. I then became an apprentice at The Old Globe Theater in San Diego, where I became a member of Actor's Equity Association in 1975. Then I received training in method acting at Actor's Institute in Los Angeles, and subsequently studied with Gordon Hunt (actress Helen Hunt's dad). The rest of my training was in the theater world, working with many accomplished character actors. (The latter, incidentally, is where we all get the majority of our lessons over the tenure of a career.) I will, hopefully, never stop learning and seeking new experiences, techniques and points of view.
What is your all-time favorite role you've performed, and why?
I have always been a lover of the craft of character acting. When I was younger, I always strived to hear that I was unrecognizable as myself while performing a strong character role. This is because my heroes were always the accomplished character actors in various repertory companies, who in the course of a season played remarkable assortments of diverse characters. To me, that was the holy grail.
What role have you been dying to play, and why?
If I had to pick one role that I have played as my favorite, it would be Professor Mashkan in
Old Wicked Songs
. It was a unique, rich character, in a play that was about the love and passion of music, yet which interwove the horrifying history and impact of the Holocaust. It called upon me to utilize a large body of the skills which I hold so dear.
However, I have always lusted after playing Salieri in
Amadeus
. I feel particularly well suited to the challenge. So, if anybody knows of an opportunity, I'd love to know ...

What has been the most interesting part of working on Little Shop of Horrors so far?
I'm loving working on
Little Shop of Horrors
for a number of reasons. First, I get to work with Bill Fennelly again, whom I consider one of the brightest stars in theatrical heaven. He's not only unaffected and creative, but very original and honest in his approach mounting revivals, breaking out of established norms and presenting something much closer to an honest reality. And I must say, I am honored to be working with a remarkable cast and set of collaborators whose skills and abilities stagger me with admiration. I consider myself a very fortunate man. For it's about the work and pushing the outer edge of the envelope. And, I love it!
To learn more about the Playhouse production of
Little Shop of Horrors
, visit the
production detail page
.
Gina Milo, David Meyers and Nick Cearley in Little Shop of Horrors; Nick Cearley and David Meyers in Little Shop of Horrors. Photos by Mikki Schaffner.