5 Questions with Evan Alexander Smith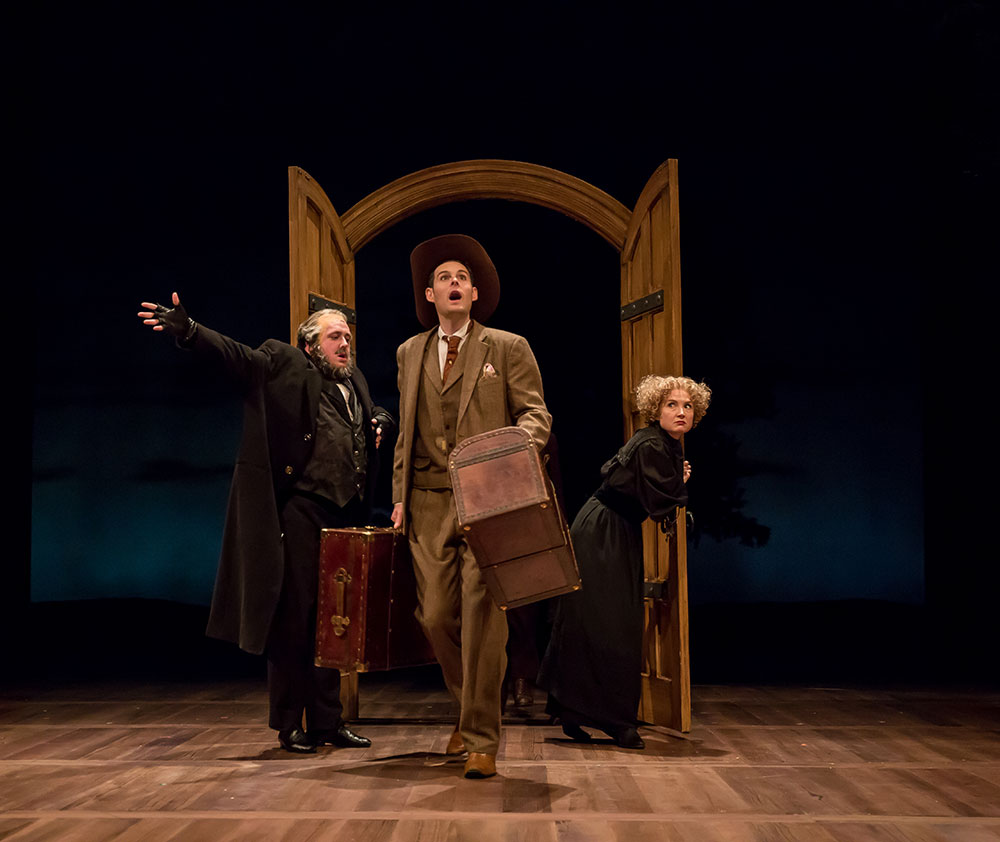 Evan Alexander Smith makes his debut at Cincinnati Playhouse in the Park as a slew of characters in Ken Ludwig's
Baskerville: A Sherlock Holmes Mystery
.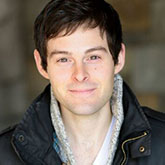 He most recently appeared on Broadway in
Amazing Grace
and in the U.S. National Tour of
Dirty Dancing
(Robbie). Evan was born and raised in Canada. He spent two seasons at the prestigious Shaw Festival in
Ragtime
(Younger Brother),
Lady Windermere's Fan
(Mr. Hopper),
Guys and Dolls
(Harry the Horse) and John Guare's
His Girl Friday
(Sweeney). Other favorites include
The Rocky Horror Picture Show
(Brad) and
The Fantasticks
(Matt). Evan is a Dora Award nominee and a Gemini Award-winner. Proud member of Actors' Equity Association (#askifitsequity).
How long have you been acting, and where did you receive your training?
I started acting in high school. I was dragged along to an audition for a performing arts high school by a friend of mine and just sort of winged it. I'd been to see a production of the musical Oliver! a year or two before, and it sparked an interest in me for performing. Had it not been for my pal Anthony Kern, I probably would never have thought of going to that school. I got in, performed in my first musical (
Les Misérables
), cried like a baby through the final performance and the rest is history. After high school, I trained at a classical acting conservatory in Toronto, Canada called George Brown Theatre School.
When did you know you wanted to be an actor, and what's your favorite part of the job?
Like I mentioned in the first question, I caught the bug performing in high school. For a year or two, I imagined my path would be academic, and I'd end up teaching high school drama. It wasn't until 11th or 12th grade that I realized pursuing a career as a performer might be possible. My favorite parts of the job are the people and places. I've gotten to travel all over Canada and the United States, and I've seen so many amazing things. That freedom is wonderful. I've also been blessed to work with a number of incredible artists from whom I've learned so much.
What is your all-time favorite role you've performed, and why?
Playing the title role in
The Toxic Avenger
was an experience that I'll always treasure. It was my first big job out of college. It was one of those rare occasions where the perfect role came at the perfect time and it just fit like a glove. It sat right in my skill set and it was a ton of fun but also very, very difficult. When it was over, I felt like I'd climbed a mountain and achieved something I never thought was possible. I was nominated for a Dora Award (Canada's Tony), and they made a great documentary of the whole process, which has been great to look back at every once in a while. Lots of incredible memories.
What role have you been dying to play, and why?
That's a great question, and I'm not sure I can answer it super well. My favorite role is usually whichever role I'm playing at the moment. I'd love to do something brand new, though. If you pulled my arm about a dream role, I'd love to play literally any part in the new musical
Natasha, Pierre and the Great Comet of 1812
. Maybe down the line I'd love to play Georges Seurat in
Sunday in the Park with George
. If I could sing and play guitar on stage in something like
Once
, that'd be wonderful, too. If you haven't figured it out by now, I love musicals. Although I trained as a classical actor, I've tended to do mostly musical theatre. But basically, I just want to work wherever I'm lucky enough to get offered a job!
What has been the most interesting part of working on Ken Ludwig's Baskerville: A Sherlock Holmes Mystery so far?
Re-staging the show for the thrust here in Cincinnati has been a really interesting experience. Cleveland Play House is a fantastic company and their Allen Theatre is a beautiful space, but for this particular show I find that the thrust in the Marx Theatre adds this whole new element. It feels like we're performing the play in 3-D. Our audiences here have been so great and it's wonderful having them so close and all around us.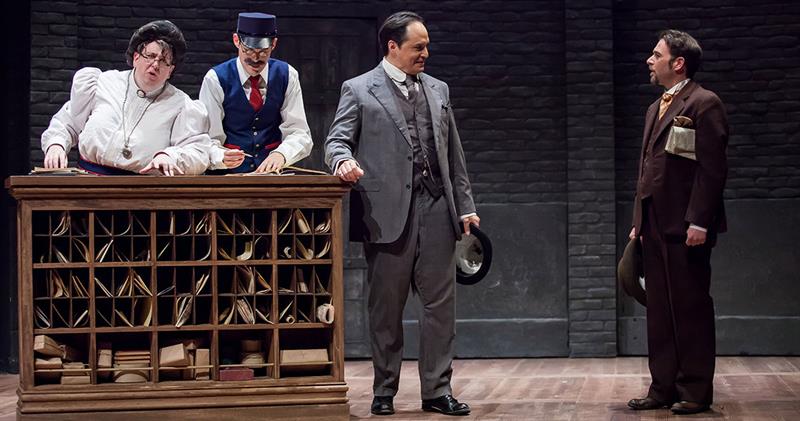 To learn more about Evan, visit
www.EvanAlexanderSmith.com
or follow him on Twitter and Instagram @iamevansmith. To learn more about the Playhouse production of Ken Ludwig's
Baskerville: A Sherlock Holmes Mystery
, visit the
production detail page
.
Brian Owen, Evan Alexander Smith and Nisi Sturgis; Brian Owen, Evan Alexander Smith, Rafael Untalan and Jacob James; Evan Alexander Smith, Nisi Sturgis and Jacob James. Photos by Mikki Schaffner.