Community. Connection. Redemption.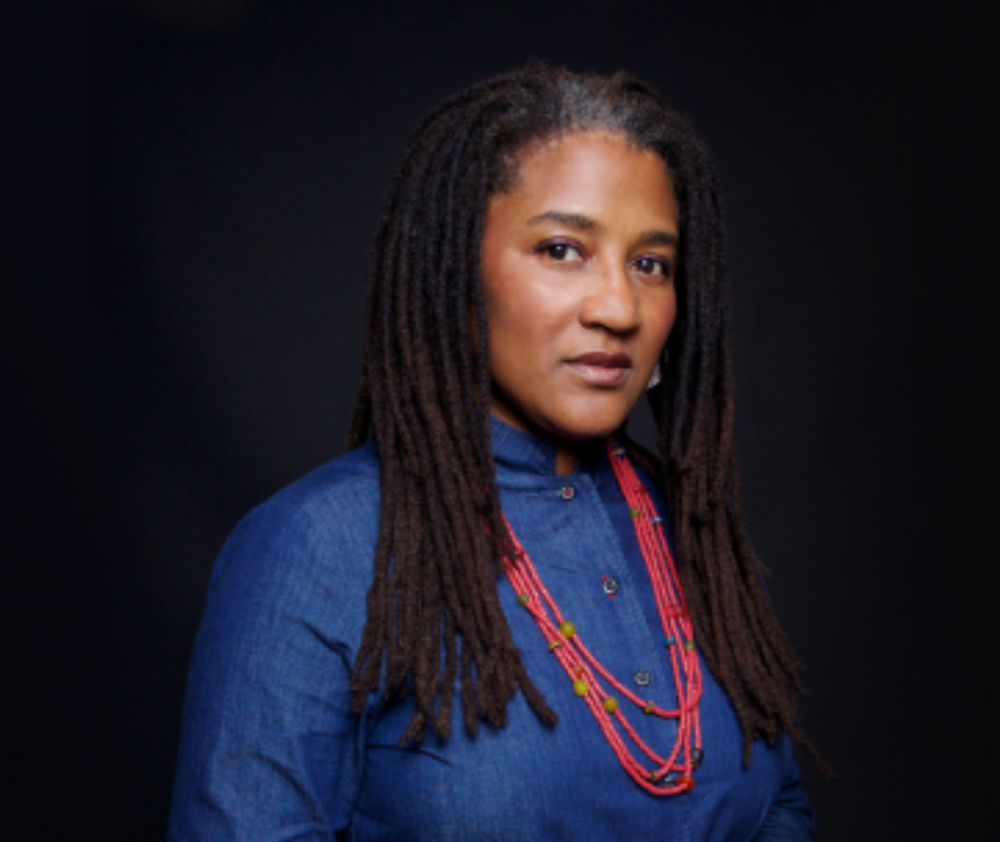 Lynn Nottage's Clyde's intimately, humorously and potently examines the lives of the formerly incarcerated attempting to begin anew. Set inside a Reading, Pennsylvania, truck stop diner, the play uses themes of connection, survival and second chances to pepper its account of ex-cons seeking redemption while mastering the intricacies of making the perfect sandwich. As the bullying, demanding, titular owner rules the roost, squabbles arise but confession ultimately opens a portal to greater understanding.
Spotlighted in The New York Times regarding Clyde's, Nottage said, "Clyde's is a play about people trapped in a liminal space. It is also about community, healing, creativity, mindfulness and forgiveness." While exploring the community that forms inside the diner, Nottage directly invites a larger conversation about America's prison system. The United States has the highest incarceration rate, not only of any Western democracy, but also in the world. Further, the U.S. incarceration rate is not only high, but it's also highly unequal. Prison populations disproportionately comprise African American and Hispanic men, especially men who dropped out of high school. Nottage's script brings to the forefront the fact that men and women behind bars are not merely statistics but human beings deserving of redemption.
This subject matter is close to Nottage's heart. In an interview with the Art for Justice Fund, she discussed its personal relevance. "My father worked in corrections in the 1960s and '70s, and my brother is a D.A. I have family members who spent the majority of life incarcerated," Nottage said. "And so my life in some ways revolves around this system that has really been designed to punish Black men."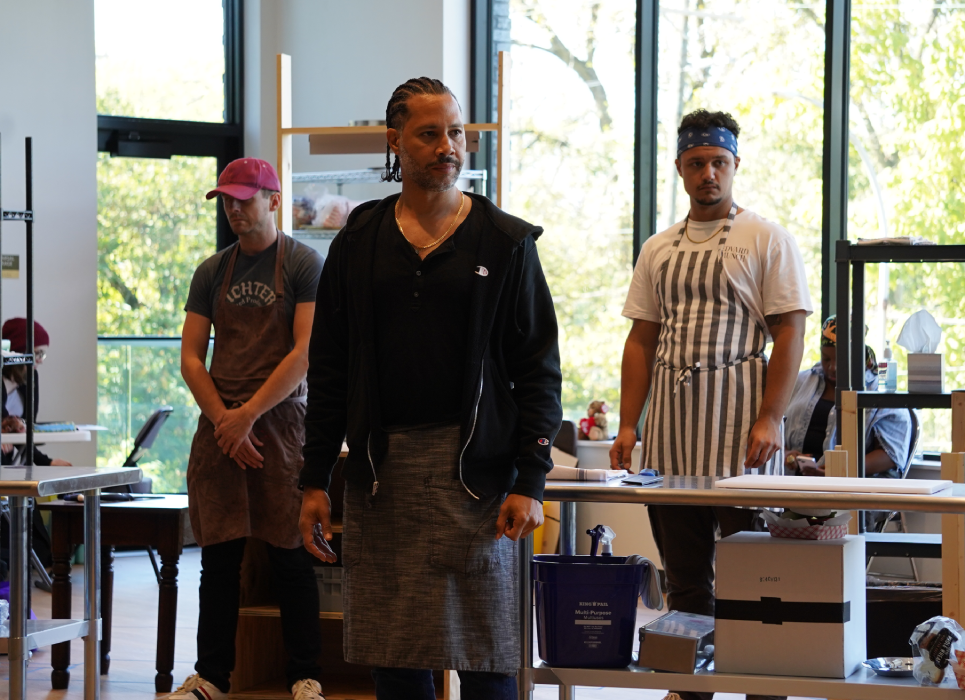 Austin Kirk (Jason), Michael Chenevert (Montrellous) and Juan Arturo (Rafael) in rehearsal for Clyde's
The content of Clyde's resonates not only with Nottage, but audiences across the U.S. as well. It was the most produced play in the 2022-23 American playgoing season. In an interview with The Los Angeles Times, Nottage reflected on the momentum surrounding Clyde's, particularly in the post-pandemic era. "I'm always surprised when the work is embraced," she said. "I feel like Clyde's is simple but also complicated. In some ways, it feels like the right play to be bringing us back out of COVID, because it is about people who have been through a difficult time. But it's also about resilience and optimism and ephemerality. To be part of a community, to be working, to be alive, to be all those things that when you're incarcerated you don't get to do with the fullness of who you are because you are caged."
Throughout an acclaimed career that includes two Pulitzer Prizes for Drama (Ruined, Sweat), Nottage continues to hold a mirror to society with an engaging urgency, which makes her playwrighting eye-opening and relatable. Kate Whoriskey, who directed the aforementioned Pulitzer-winning plays, spoke about Nottage's attributes in an interview with NPR. "Lynn is one of our most celebrated writers, and I think she has three major skill sets," Whoriskey explained. "One is she's incredible with character and also she's great with structure. And then I would say the last thing is that I think she has the ability to see into the future more than anyone I know, in terms of what the world is asking for."
Nottage is also praised by Timothy Douglas, who directs Clyde's for the Playhouse. "This visionary playwright expertly crafts epic tales for the stage that are accessible to contemporary audiences, in which they can 'see' themselves," said Douglas. "In addition, no matter to what heights or depths her creative vision takes us, the journey remains fully rooted in authentic truth and learning."

Timothy Douglas, Director, in rehearsal for Clyde's

As she shared with The Los Angeles Times, Nottage feels Clyde's is grounded in an essential appeal to creative expression. "I think the play is very intentionally about creative expression and having room to shape your own narrative through art," Nottage said. "That is really at its core. How do you take the simple ingredients that you have in front of you and create something that is singular and special? Something that when people bite into it they understand fully who you are and you have a communion?"
Clyde's runs through November 5 in Moe and Jack's Place — The Rouse Theatre.
Cover photo of Lynn Nottage, Clyde's Playwright.