Arts and Culture Incubator Fuels Projects Beyond the Playhouse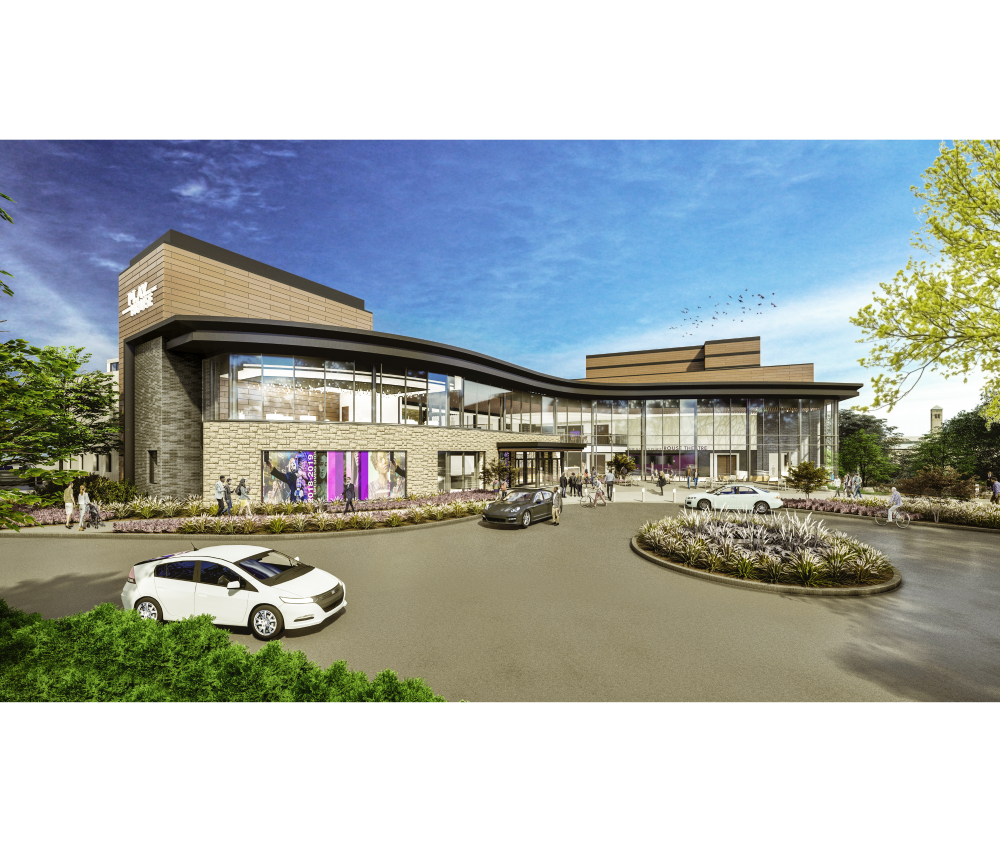 The Playhouse's Mainstage Theatre Complex, featuring Moe and Jack's Place – The Rouse Theatre, opens its doors to the public this March. With a brand new stage and new facility features that enhance the work we produce, the Mainstage Theatre Complex also enables us to deepen our roots with the community and our artistic and cultural peers in innovative ways. The Playhouse's new program, the Arts and Culture Incubator, aims to achieve that by providing resources in our new facility to a selected group of local artists and organizations.
Beginning this spring, nine organizations that serve the region through artistic and cultural work have the opportunity to utilize the Mainstage Theatre Complex to continue and build upon existing projects. Likewise, the Resident Artists program, which is part of the Arts and Culture Incubator, supports two, Cincinnati-based theatre artists in the same way. Program partners include:
Theatre artist Derek J. Snow
Theatre artist Curtis D. Shepard
Cincinnati Music Accelerator
Cincinnati Pride
DuWaup's Cincinnati Poetry Slam
Elevated Aerials
Urban Native Collective
Heroes Rise Street Dance Academy
Queen City Flash
Science on Tap
Young Professionals Choral Collective of Cincinnati
Members of the Arts and Culture Incubator will gain access to Playhouse facility spaces for classes, rehearsals, creative work, networking and collaboration with their peers. They can also utilize spaces for public and private events. Additionally, the Playhouse will provide professional development services that meet their needs.
Says the Playhouse's Osborn Family Producing Artistic Director Blake Robison, "Theatre is inherently a collaborative art form — no play makes it to the stage without the talents of a production team and a company that affords them resources. We recognize that we can provide this same kind of collaborative energy for our artistic and cultural peers. It's a privilege for us to share our new facility and its resources so that they can continue and deepen their work. Ultimately, our entire community benefits from their talents."
Developing the Arts and Culture Incubator
Playhouse Director of Artistic Engagement Daunielle Rasmussen has been working closely with Robison to develop the Arts and Culture Incubator since the pandemic. While having many conversations about the future of Playhouse programming during that time, they decided to engage local artists and organizations to understand their needs and consider how the Playhouse can support them.
"We heard a lot of the same thing: Artists in Cincinnati need space, professional development, equipment and visibility. We recognized that our name has weight, and just by backing a partner that we've worked with previously on shows and projects, it opened doors for them to pursue other partnerships that hadn't been available to them," says Rasmussen.
Each of the Arts and Culture Incubator partners has worked with the Playhouse or with Playhouse partners in some way: through stage productions, community engagement events, or Off the Grid and educational programming. Both of the Resident Artists were selected as part of The Breath Project in 2021, a national artistic initiative with whom the Playhouse partnered.
"We believe in building relationships, seeing where they organically grow and determining with the partners what they need to go to the next level of their work," says Rasmussen. "This program is designed for growth and the continuation of work already being done on a larger scale rather than germinating and launching new initiatives and companies."
Rasmussen also views the creation of the Arts and Culture Incubator as a necessary service. She adds, "We believe this is our civic responsibility to the community that we serve: to build a stronger Cincinnati through dialogue and through creative and cultural exchange, and to set an example for how we as larger organizations can foster the next generation of artistic and cultural service organizations."
By supporting Arts and Culture Incubator partners, Robison and Rasmussen hope to see a sort of creative ripple effect take place.
Says Rasmussen, "My hope is that the program will allow our partners to expand their capacity and service. I also believe that, through the cross-promotion of our partners' public events, more people will become aware of the incredible work they're creating and producing."
"Partnerships like these keep Cincinnati's arts community rich with talent and collaboration," says Robison. "Many times, artists and individuals have a lot of passion for what they do but they find themselves doing it alone or without enough resources. That can often be solved by simply having connections to like-minded people or being able to access a space that's specifically designed for creative use. The Playhouse can do that for them, and we welcome them to consider our new facility as an artistic home."
Meet the 2023-24 Resident Artists of the Arts and Culture Incubator

Curtis D. Shepard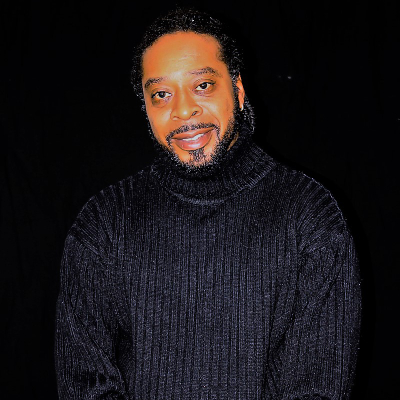 Curtis D. Shepard is an actor, writer and spoken-word artist, as well as the founder of the grassroots support group for dads, D.A.A.M. (Dads Against Angry Moms), which supports moms with more than money. The group's primary objective is to encourage absent dads to be present dads, present dads to be good dads, good dads to be great dads, and great dads to reach out and share their experiences and strengths.
Curtis has kept busy touring his two, one-man shows, UnMasked and Sidewaze Rain. In 2021, actors from across the country pulled together to participate in his staged reading, Get Off Of Me, performed at the Pacific Northwest Multi-Cultural Readers Series & Film Festival. He was a finalist in the 2021 Breath Project with his production, Ronnie and Vince. Recently, Curtis co-starred in the stage play Trapped, which premiered at the Indianapolis Fringe Festival in August 2022.
Derek J. Snow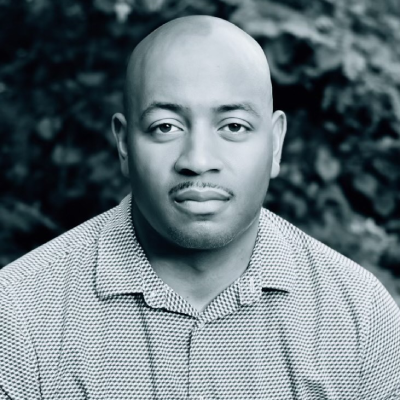 Derek has been active in the Cincinnati theatre community as an actor, writer and director for over four decades. A graduate of Cincinnati's School for Creative and Performing Arts, Derek continued his education in New York City before returning to his hometown to teach inner-city youth dramatic arts in the public school system. He has been with the popular physical theatre group Performance Gallery for the past 21 years. His written work has been produced in Atlanta; New Jersey; London; India; and Sydney, Australia. His latest short play, Wind Kill Factor, was recently read for a sold-out audience at Ensemble Theatre Cincinnati.
Derek created the nonprofit Missing Front Plate Productions in 2020 to address the lack of BIPOC work in theatres nationwide. He was the inaugural recipient of The Breath Project's New Play Commission for 2021. His two-act play, Silas, The Uninvited, will be performed in New York City; Charlottesville, Virginia; and Detroit later this year. As a director, his most recent efforts have been: Intimate Apparel at Mariemont Players, Inc.; Fannie Lou: Speak on It! at Know Theatre; Baskerville: A Sherlock Holmes Mystery at Falcon Theatre; and Fabulation, Or The Re-Education of Undine at Footlighters, Inc.
Meet the Organizations of the Arts and Culture Incubator
Cincinnati Music Accelerator
Cincinnati Music Accelerator (CMA) is Ohio's first music career accelerator organization, focused on making Cincinnati a music city through job placement and education. Through programs such as: the Street Stage Project (SSP), the Mobile Stage trailer, CMA Music Studio and Music Business Academy, CMA gives support to Cincinnati's growing music community.
Cincinnati Pride
The purpose of
Cincinnati Pride
is to provide the Greater Cincinnati LGBTQIA+ community and our allies a forum that promotes inclusion and acceptance while affirming individuality. They work to produce programs that inspire, educate and commemorate our rich history, while also celebrating our diverse culture. They foster collaboration with area organizations and businesses through sponsorships, partnerships and programming, and they provide resources to positively impact the lives of all individuals regardless of sexual orientation, gender identity or expression.
They provide information, support local economic growth by partnering with the community to attract individuals to the Greater Cincinnati area, and collaborate with other organizations through outreach programs, citizen involvement, events and educational resources to those inside and outside of the LGBTQ community.
DuWaup's Cincinnati Poetry Slam
DuWaup's Cincinnati Poetry Slam
is targeted to artists with a desire to showcase original works in poetry, prose and verse through performance praxis. As natural-born historians, poets have a history of oral storytelling, our histories documented strategically in coded messaging, in song, and in poetic form. DuWaup's Cincinnati Poetry Slam maintains that ideal by producing slam poetry and artist showcase events where artists are embraced that also activate connection and support of the community.
Elevated Aerials
A dream manifested into reality by owner Brittany Naegel and passionately driven forward by partner Samantha Hancock,
Elevated Aerials
has become home to some of the most incredible aerial talent in Cincinnati while serving as a beacon for a blossoming community for those interested in a different kind of fitness and self-expression. Known for custom, creative and engaging performances, the team at Elevated Aerials brings zeal and love with this art form to every event where they grace the air! Stepping into their sixth year, Elevated Aerials continues to chase innovation, collaboration and the circus dreams that keep us all connected to the magic in this world!
Urban Native Collective
Urban Native Collective
exists to preserve and represent the culture and heritage of Native American, Indigenous and First Nations Peoples by, but not limited to, providing education, advocacy and support on contemporary Indigenous issues and by cultivating knowledge about Native American history in local and regional communities.
Heroes Rise Street Dance Academy
Heroes Rise Street Dance Academy
is Cincinnati's only program for authentic street dance education. They not only present fundamental street dance movement but add history and culture, all in a party-/club-like atmosphere. They strive to elevate the standard for what is expected of street dance and street dance education. Focusing on creating a more inclusive dance experience, they will teach the dances of popping, locking, breaking, hip-hop and more. They want to share the beauty of the street dance arts with you. Join to become an Ambassador for the Culture.
Queen City Flash
Queen City Flash is Director Bridget Leak and Playwright/Composer Trey Tatum. They are committed to:
Creating new plays — critically acclaimed original works, emboldened by experiments with form, augmented with original music and deepened by collaborations with neighbors and partners.
Money in people's pockets, not on the walls — where a minimum of 51 percent of the budget goes to paying local artists, not sustaining venues or overhead.
Open access — creating experiences that an entire family can afford, enjoyed in transformed and relaxed environments.
Queen City Flash: Bold Stories, Irreverently Told.
Science on Tap
Science on Tap
– Cincinnati is dedicated to raising the awareness of the value and contribution of science in the Greater Cincinnati community. They are committed to championing local scientists and supporting science education. They are committed to amplifying the role of science in public policy, empowering public engagement with science and building a diverse community of science advocates. They stand behind #VoteForScience in support of scientific research, science empowering policies and the scientific community.
Science on Tap – Cincinnati champions publicly funded and publicly communicated science as a pillar of human freedom and prosperity. They unite as a diverse, nonpartisan group to call for science that upholds the common good and for political leaders and policy makers to enact evidence-based policies in the public interest.
Young Professionals Choral Collective of Cincinnati
The
Young Professionals Choral Collective of Cincinnati
(YPCC) is an innovative choral ensemble that combines Cincinnati's love of singing, socializing and culture for young professionals ages 21 to 45. YPCC is comprised of more than 1,200 singers who create and share high-quality music in an accessible, fun and social way. The ensemble brings together young, energetic people to create quality choral music and connect in a fun, social, accessible and low-pressure environment. YPCC also creates strong connections to local businesses and arts organizations through post-rehearsal dinners, unique concert collaborations and shared resources with stellar Cincinnati arts organizations.
---
The Arts and Culture Incubator partners have worked with the Playhouse or with Playhouse partners in some way. If you're interested in being a part of the Arts and Culture Incubator in a future season, please contact Daunielle Rasmussen at Daunielle.Rasmussen@cincyplay.com to find out ways you can partner with us.