We're Gonna Need a Few Hail Marys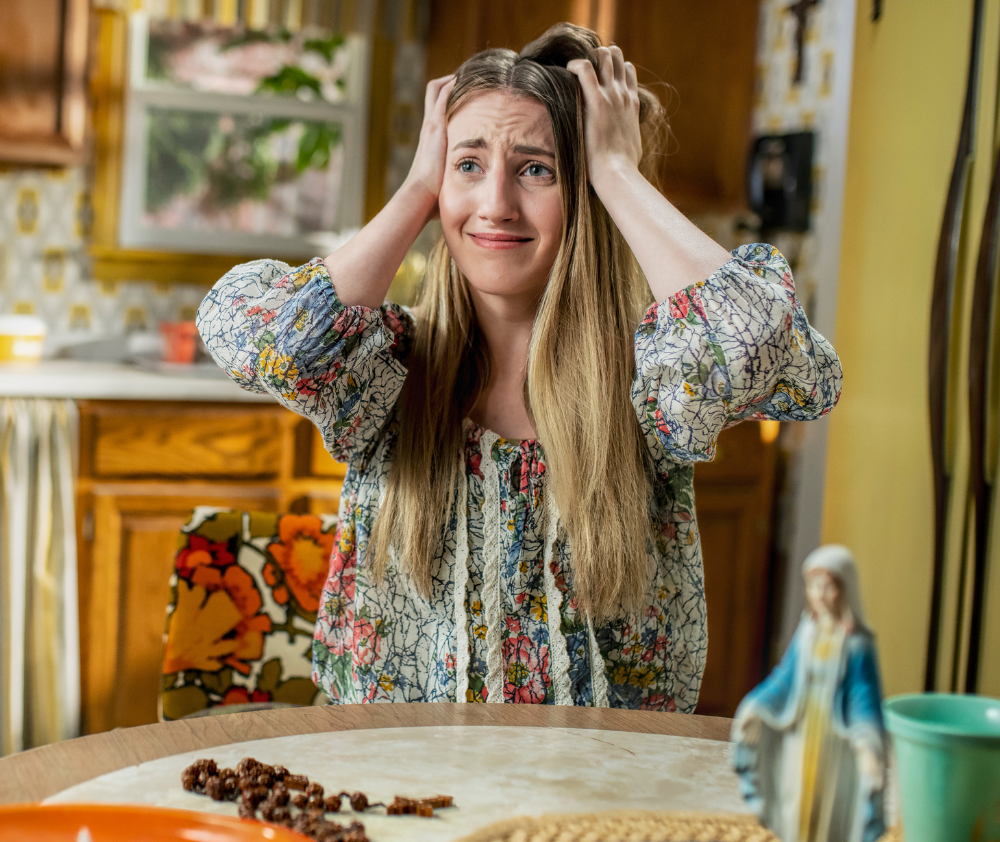 Katie Forgette's charmingly nostalgic comedy Incident at Our Lady of Perpetual Help conjures a simpler time built around the strong, loving foundation of a family just trying to make it through 1973.
Centered on the cash-strapped, Irish-Catholic O'Sheas of Seattle, the five-person play is told through the memory of 20-year-old Linda, who narrates the joys and woes of her household as she describes "the most turbulent day of her life." When Linda's mother asks her to tell her younger sister Becky about "the birds and bees," the bawdy conversation is ultimately overheard by the parish priest. Unamused, Father Lovett sets out to confront the family about "the corruption of their eldest daughter's soul." What follows is a fast-paced chain of events that's both unexpected and hilarious.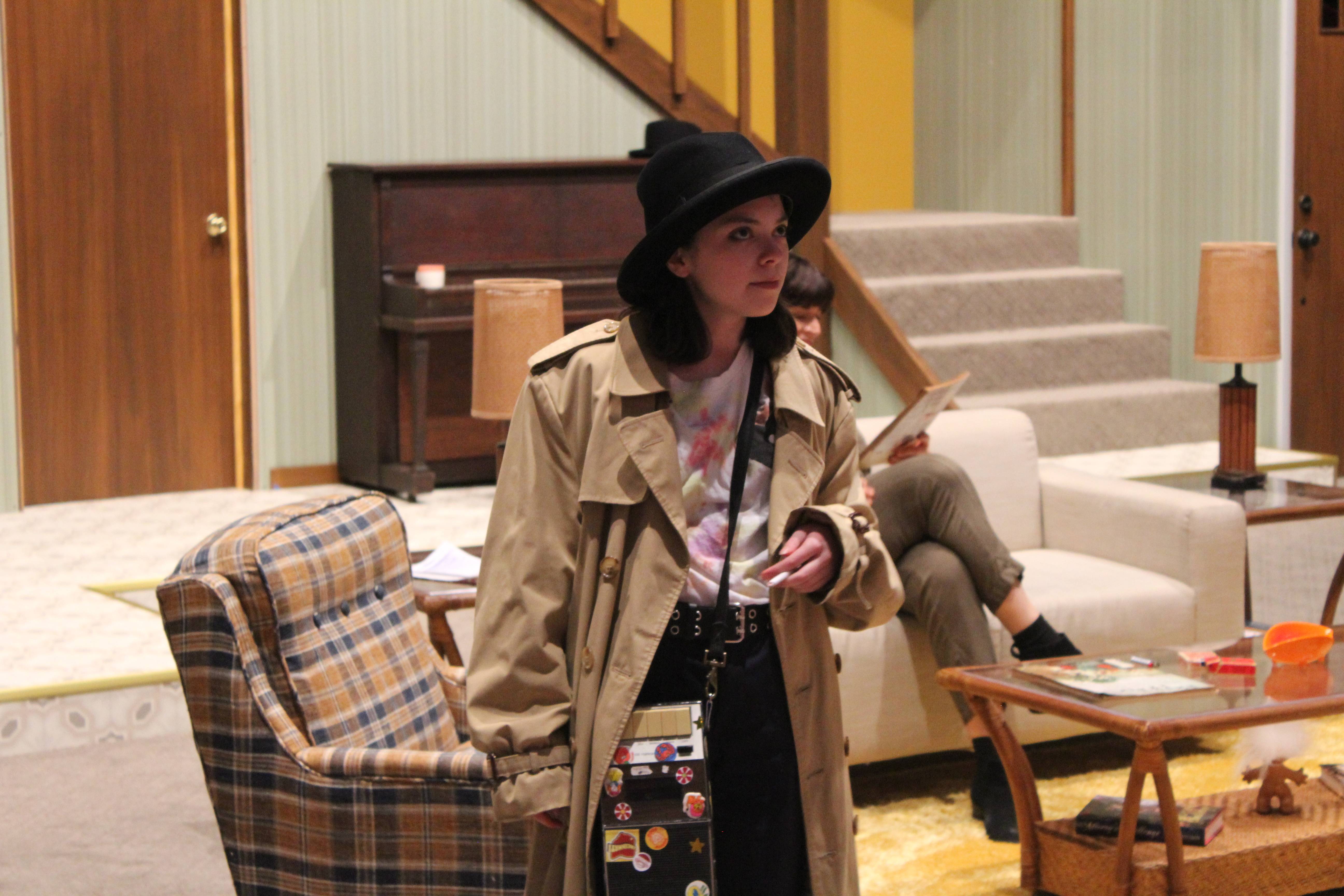 Elli Maddock with barbara chisholm (background) in rehearsal for Incident at Our Lady of Perpetual Help.

"I was raised Catholic and attended parochial school for 12 years, so there are definitely similarities," says Forgette. Though the play's main story is fictional, it has echoes of her own upbringing. "My father was a cab driver who worked seven days a week. My mother had many jobs over the years. She sold Avon, real estate and worked for the phone company. She operated a small daycare business out of our home in addition to looking after my grandmother who lived with us for many years after suffering a stroke. My mother did all of this after giving birth to 10 children."
Forgette, who has spent most of her life as a professional actress in Seattle, particularly with Seattle Repertory Theatre, says she wasn't overly worried about having Linda's startlingly blunt assessment of the birds and the bees serve as the play's catalyst. After all, the time period gives considerable weight to the scene just as much as the frank dialogue.
"I was concerned to a certain extent, but the conversation that Linda has with Becky has to be inappropriate enough to induce apoplexy in Father Lovett," Forgette explains. "I think one of the reasons the conversation is so shocking is because it is between two young females, and in the 1970s (and some might even say today), there were still hard and fast rules about ladylike behavior. There were things you didn't talk about because those things were unseemly or shrouded in mystery with a high 'ick' factor (such as) female puberty. That said, this isn't David Mamet territory by a long shot. Linda simply uses some colorful imagery to tell her sister about the birds and the bees. It's the truth – but the truth that is fueled by the bitterness of a broken heart."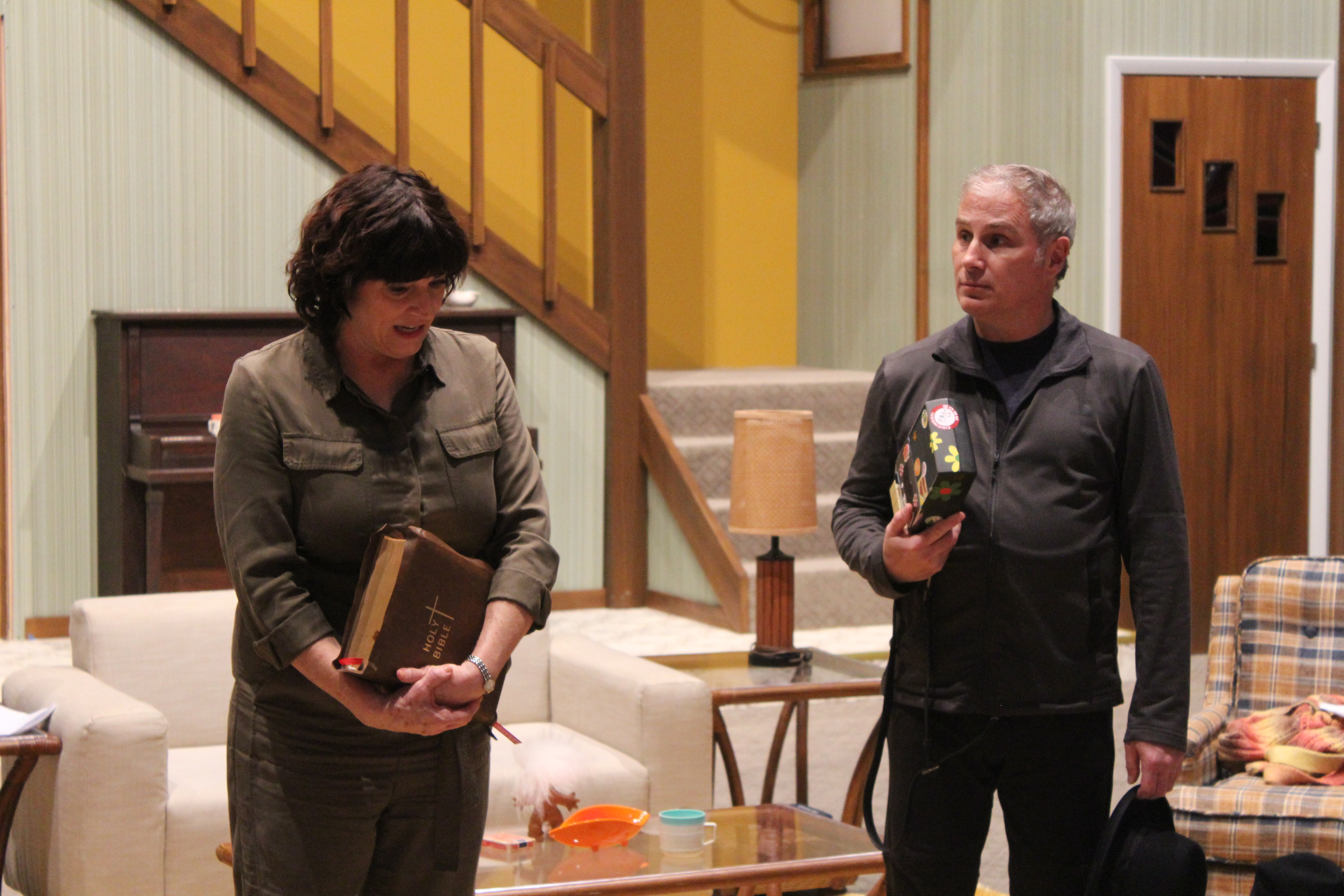 Barbara Chisholm and John Plumpis in rehearsal for Incident at Our Lady of Perpetual Help.

In many respects, the women at the center of the play are survivors, particularly hard-working matriarch Jo and her sister, Terri, whom Jo says is going through "a rough patch." While crafting her play, Forgette enjoyed looking back at the examples of strong women in her life that helped fashion the engaging sensibilities of the characters.
"I grew up in a Catholic family, and one thing that I witnessed that has always stayed with me is the dedication, hard work and unflagging volunteerism of the mothers and fathers of the parish, particularly the mothers," she says. "In my day, the moms did the heavy lifting: tutoring, bake sales, Catholic Childhood Association, festivals, bazaars, fundraisers, caring for the sick, emergency daycare. The organization, set-up and clean-up for every celebration under the sun from baptism to death was handled by the ladies of the parish. And if a surprise pregnancy or scandal popped up, they handled that, too. Sometimes while balancing a baby on one hip and a bag of groceries on the other."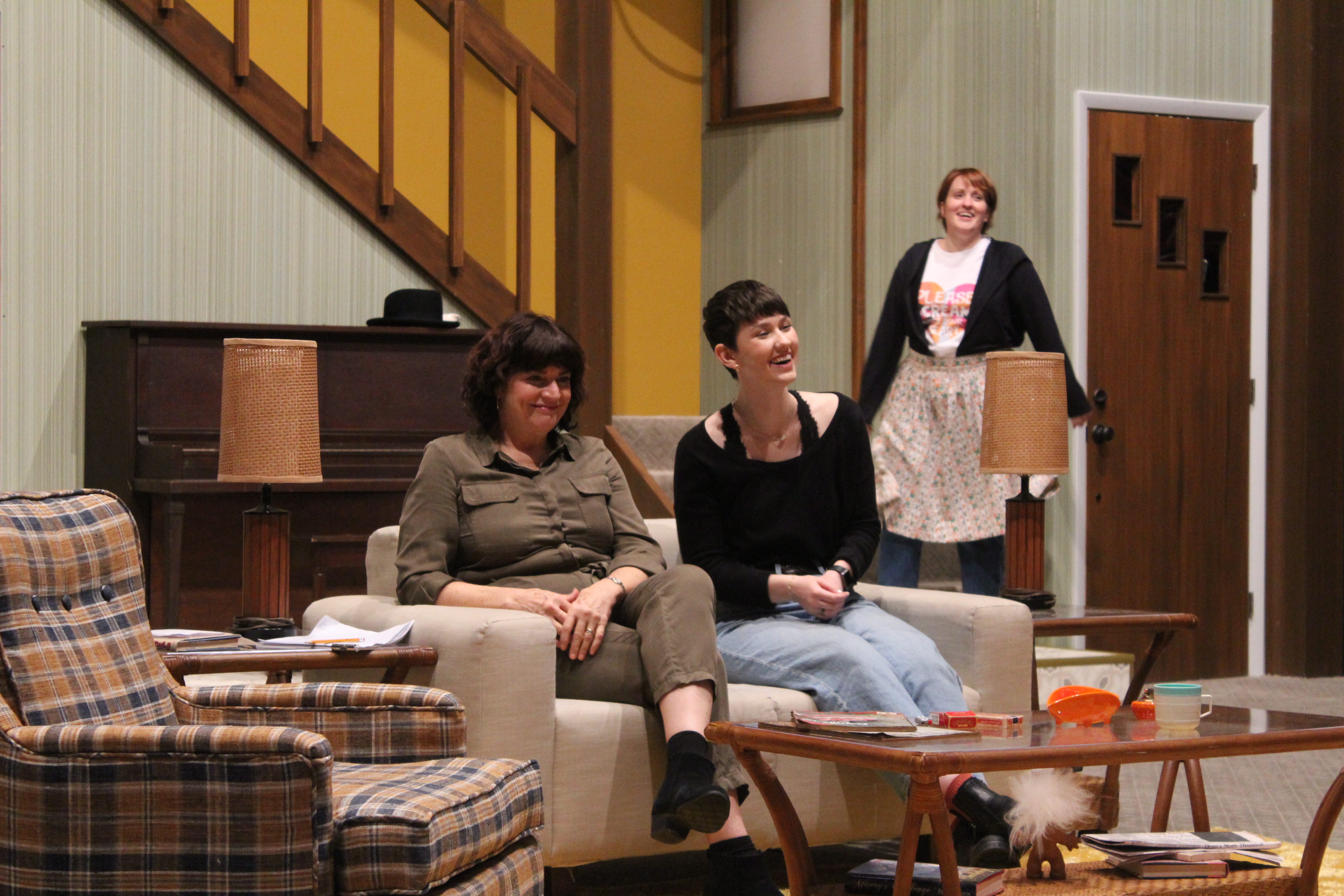 Barbara Chisholm, Elise Rucker and Erin Noel Grennan in rehearsal for Incident at Our Lady of Perpetual Help.

Incident at Our Lady of Perpetual Help had its world premiere in July 2019 at New York's Chenango River Theatre. "There have been a few tweaks here and there," she says. "And, of course, the script went through a number of rinse cycles before the premiere. I'm crossing my fingers that Cincinnati audiences will like the play."
"The Playhouse has had great success with 'Catholic comedies' in the past," adds Blake Robison, Playhouse Producing Artistic Director who helms the regional premiere. "The O'Sheas are sort of Every Family in America. They may be Catholic and they may be Irish, but they're just like your family too!"
Meet the O'Shea family when Incident at Our Lady of Perpetual Help takes the Marx Theatre stage on Jan. 29. Visit our production detail page for information about tickets.