Love Scenes: First Dates at the Playhouse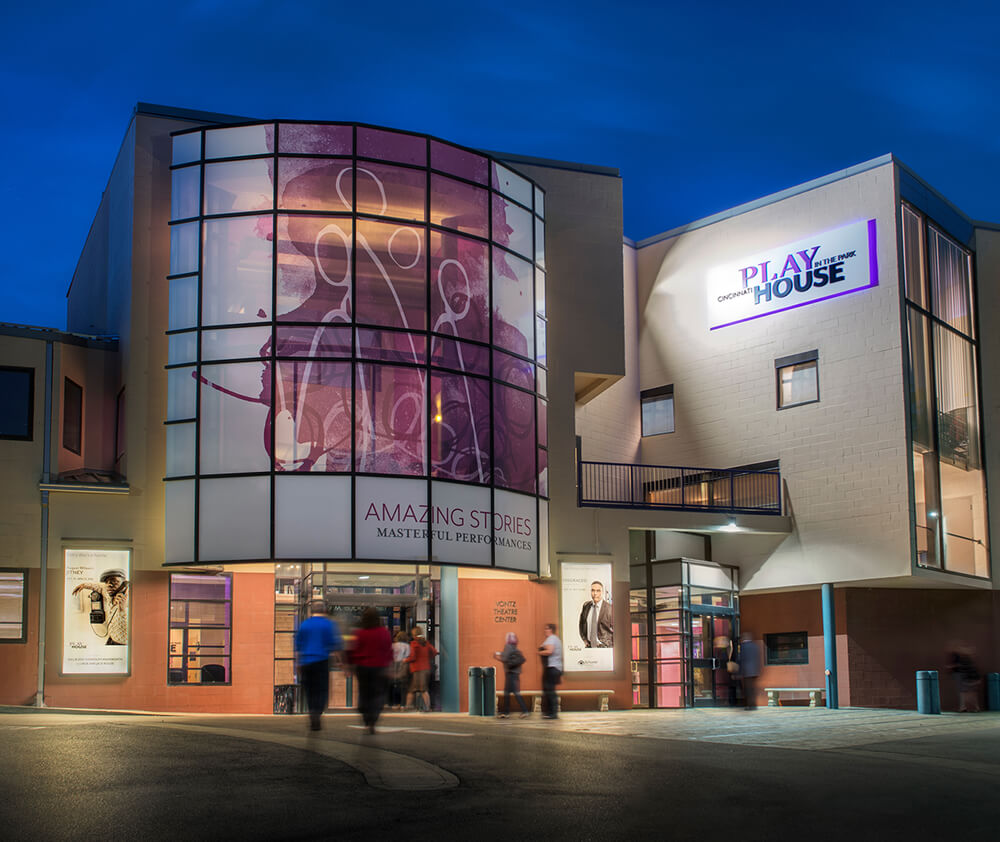 We can't think of a better place to share a first date than at the theatre! It offers the perfect combination of entertainment, dining and cocktails, engaging conversation and connection. We're honored to be a part of the love stories below, which all begin with an evening at the theatre. Enjoy!
---
Dawn and Doug Bruestle
Dawn and Doug enjoyed their first date in May 1979 with a beloved performance of Man of La Mancha. Their connection was a fateful one — as Dawn says, "We knew our love was meant to be, and a little over a year later, we were married!" The couple became Playhouse subscribers and have enjoyed plenty of marvelous date nights ever since.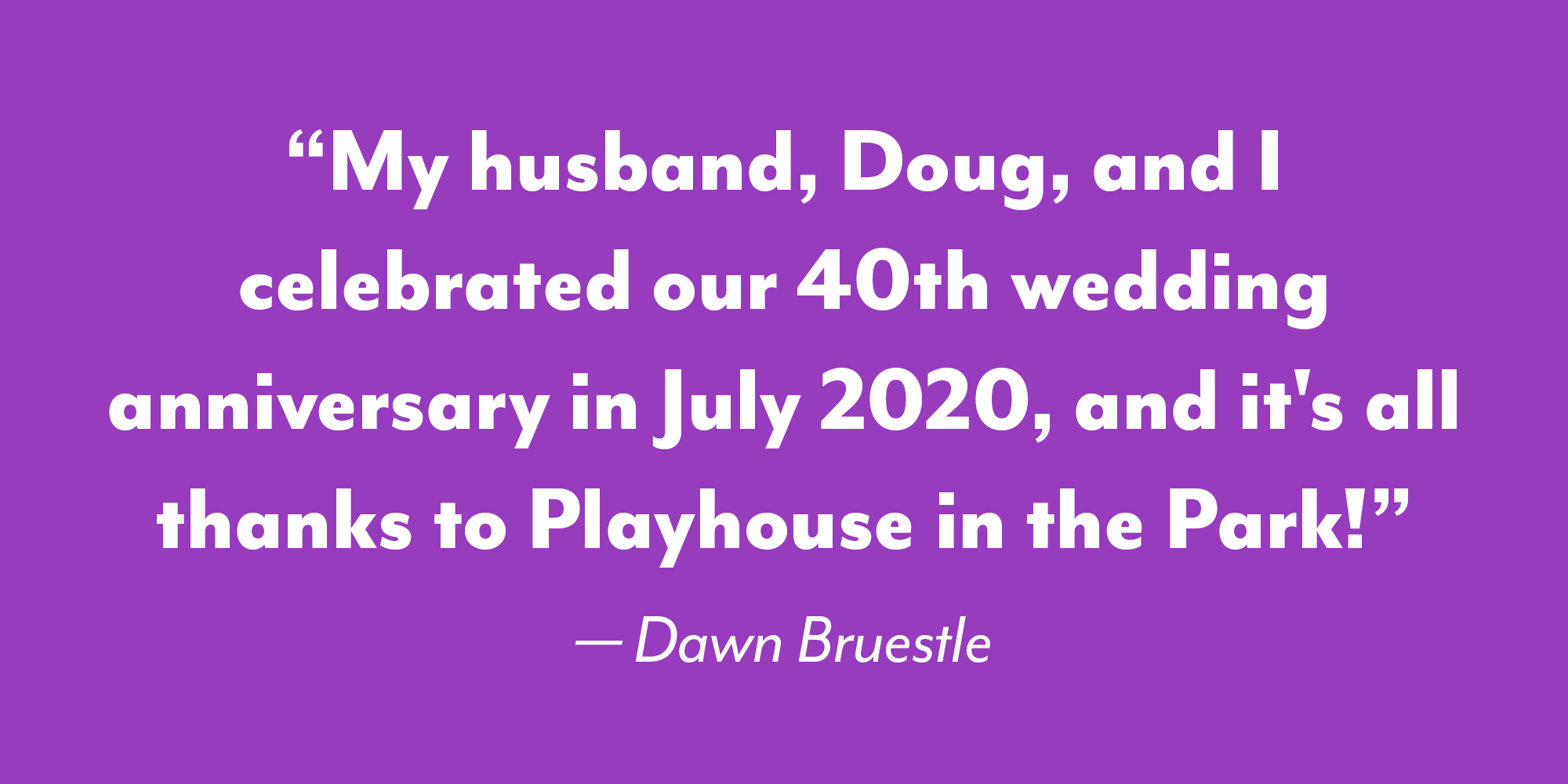 ---
Jana and Tom Kemp
Jana and Tom began their love story in April 1999 when they met on a blind date. Jana describes, "Instead of the usual 'meet and flee' at a bar, my date invited me to see a play." They saw Ten Years Apart in the Rosenthal Shelterhouse Theatre and had dinner in Mt. Adams right after the show. After a year of dating, they got engaged, and a year later, they were married! Tom, who had been a Playhouse patron for several years, happily made Jana his permanent seat partner. (Swoon!)
In 2007, the couple brought home their daughter, who, in a few years' time, begged to accompany them on their dates to the Playhouse. When she was old enough to see A Christmas Carol, the family introduced her to the theatre, and they have continued to come back each holiday season. When their daughter turned 13, Jana and Tom added her to their subscription. "We have valued these past two decades as a Playhouse in the Park family," says Jana, "being drawn into other worlds, times, places, ideas. We look forward to many more seasons of our wonderful Playhouse evenings, as our love story continues."


The 2019 cast of A Christmas Carol. Photo by Mikki Schaffner.

---
Joe Huber and Shelli Smith
Congratulations to Joe and Shelli, who celebrated their 24th anniversary last April! Their love story began right here at the Playhouse, where they had their first date in 1996 with a performance of
All in the Timing
in the Rosenthal Shelterhouse Theatre. Within three years, Joe and Shelli bought their first Playhouse subscription, and they have enjoyed spending date nights in both the Marx and the Rosenthal Sheleterhouse theatres ever since.
---
Debra and Dr. Peter Ruehlman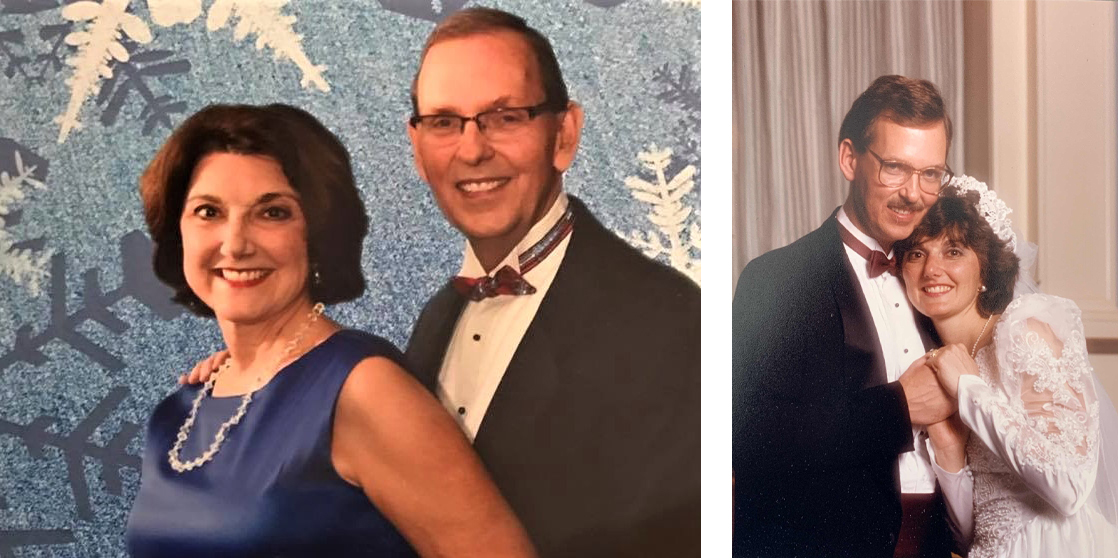 In September 1986, Debra Ruehlman attended a charity auction with a group of girlfriends downtown. It was a benefit for multiple sclerosis, and the event included a "rent-a-gent" auction in which folks could bid for a date with one of "Cincinnati's 50 most eligible bachelors." During cocktail hour, Debra and her friends mingled with the bachelors. She struck up conversation with one of them, Peter, and they exchanged business cards. "How romantic!" Debra jokes. The rent-a-gent auction commenced, and unfortunately for Debra, Peter priced way out of her budget. "Ah well, it was a nice evening with my girlfriends," she thought.

However, it wasn't long before Debra received a phone call — it was Peter! He invited her to dinner and an evening at the Playhouse. She excitedly said yes, and in October, they had their first date. Peter cooked dinner for the two of them, and they attended a performance of K2. "I'd like to tell you how wonderful the play was or how enthralling the actors were," Debra writes, "all I can say is that the wonderful and enthralling feelings were inspired by the man sitting next to me." The couple have been married for 33 years, and they have been part of the Playhouse family ever since.
---

Pat and Tim Doyle
Thirty years ago, Pat took a leap of faith and asked Tim, on a first date. She says it was "quite radical for the time." The couple shared an evening together with a show at the Playhouse, seeing Educating Rita in the Rosenthal Shelterhouse Theatre. Pat and Tim have been married for three decades now and have also been Playhouse subscribers in both theatres since their first outing together. As they prepare to move to Florida this year, they look back on fond memories, and look ahead to their future as patrons of the arts in their new home.
---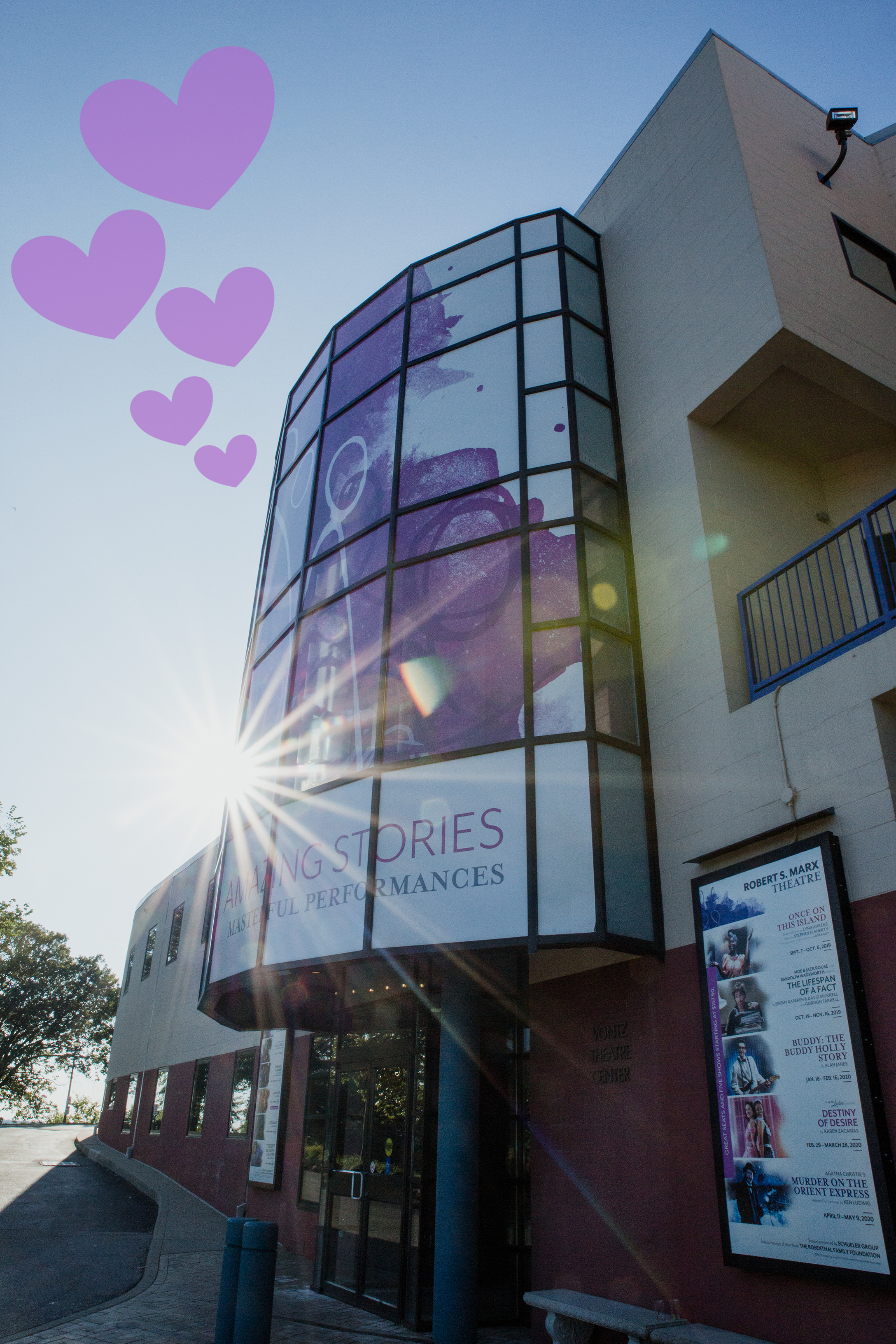 Share Your Love Story

We're looking for love stories that have scenes at the Playhouse, and we'd love to include yours! Did you meet your spouse or significant other here? Was it where you had your first date? Did you get engaged after a show? Has Playhouse marked a special occasion for you both? Is it where you've had date nights for years? Submit your story here for a chance to be featured in our Love Stories project.
Photo by Cherry Red Shoe Photography. Header image at top of blog by Tony Arrasmith/Arrasmith & Associates.