Cheers to Heidelberg and the Vontz Family!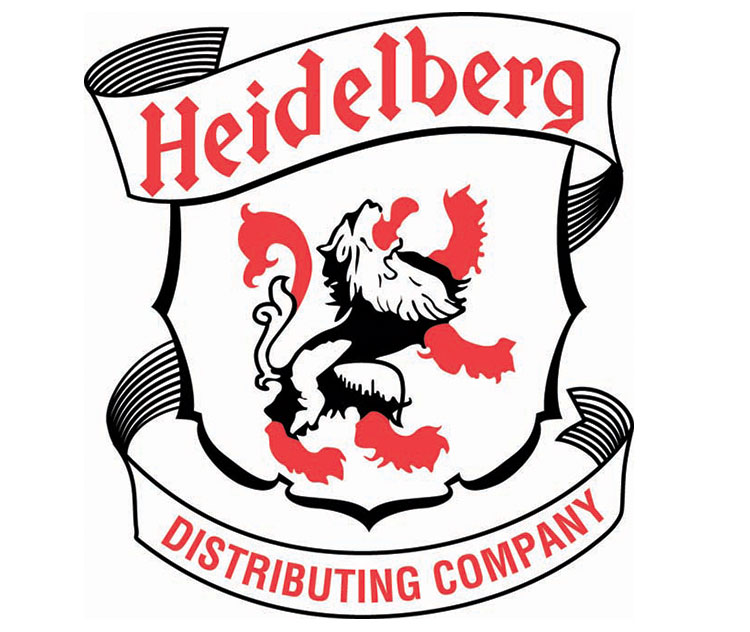 We're proud to call Heidelberg Distributing Company the Playhouse's longest-standing institutional sponsor. A family-owned company, Heidelberg markets and delivers beer, wine, spirits and non-alcoholic beverages to retailers in Ohio and Kentucky. Their steadfast and enthusiastic support has helped us bring world premieres and theatrical favorites to Cincinnati audiences, contributing to the unmatched variety the Playhouse offers year after year.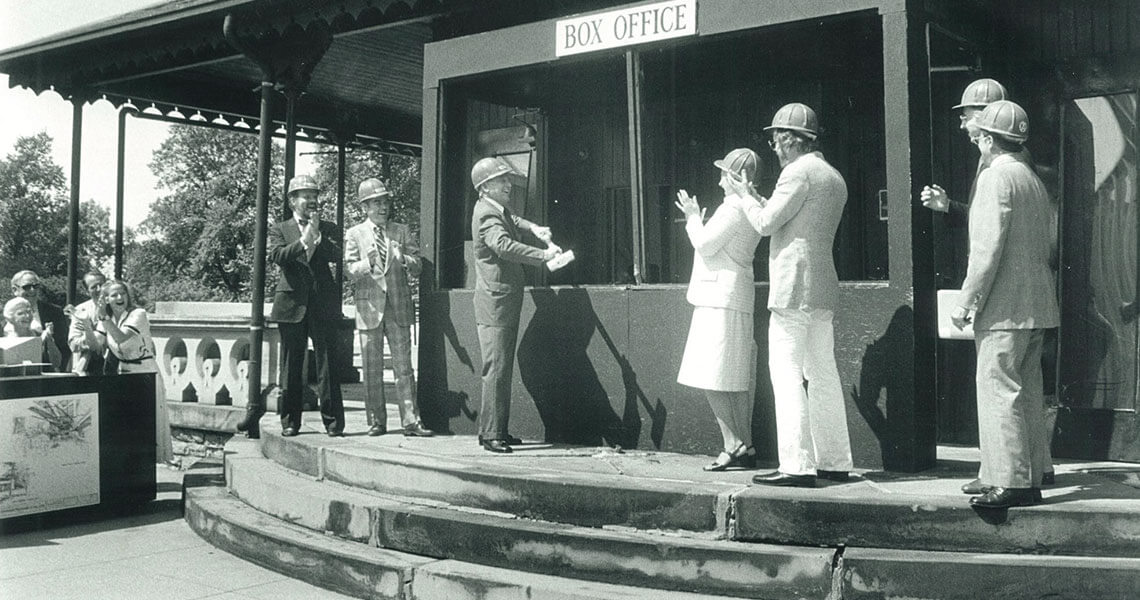 Ground-breaking of 1979 construction. Left to right on steps: Trustees Howard Tomb, A.B. Closson, Albert Vontz Jr. (with sledgehammer); Mayor Bobbie Sterne; Playhouse Producing Artistic Director Michael Murray; Dennis Cronin (Architects Team Associates); Loren Poff (Frank Messer and Sons Construction Company).


Heidelberg was founded by Albert W. Vontz in 1938. Playhouse audiences will recognize that name — the Vontz Theatre Center is displayed outside our entrance and represents a gift made by Albert Vontz Jr., the son of Heidelberg's founder, in 1979. A dedicated supporter of both the arts and community outreach, Vontz Jr. established a decades-long relationship between Heidelberg and the Playhouse when he began serving on the Board of the theatre in 1978. His gift the following year made it possible for the Playhouse to build an indoor plaza that brought the Marx and Shelterhouse Theatre stages under one roof.
Vontz Jr. served on the Board for 17 years until 1996 and served as Vice President or Executive Vice President from 1986 to 1993. He became our fourth Emeritus Board member in the 1997 – 98 season. He passed away in 2002. Vontz Jr.'s son, Albert Vontz III, continues the family's legacy of artistic and institutional support of the theatre and its outreach programs. He is in his 22nd year on the Playhouse Board and serves as Heidelberg Co-Chairman. What's more, Vontz III has made a generous gift to the capital campaign to build a mainstage theatre complex, which will be represented by the construction of Al's Bar in honor of his grandfather, his father and himself.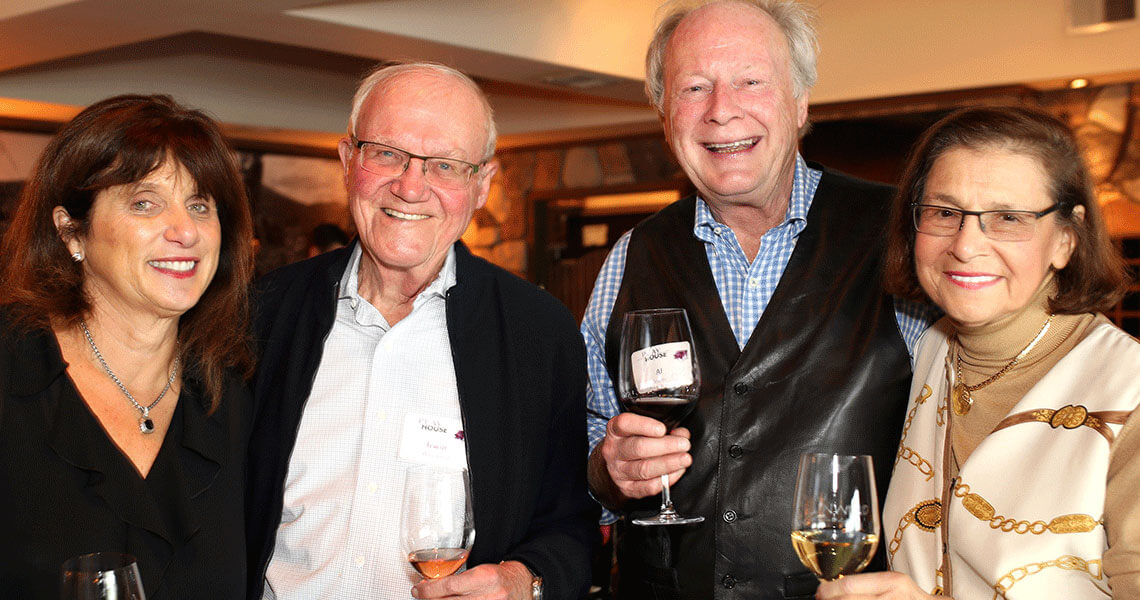 Margaret Vontz, Irwin Weinberg Albert Vontz III and Barbara Weinberg at a 2017 Artistic Director's Circle event.


"Our employees, our customers and most of our consumers live and work in the Greater Cincinnati area. It is extremely important for us to support many activities here because without all of these people and this culture, we would not be in business," says Vontz III.
He counts the Playhouse as an integral part of the many cultural opportunities that Cincinnati offers its residents, adding, "The fact that we have an opportunity to see these outstanding and often award-winning productions in our own 'backyard' is tremendous."
Vontz III's son, Albert Vontz IV, is active in the Playhouse's young professionals (YPs) outreach programming, organizing such events as the January 2019 YP party and performance of The Second City — It's Not You, It's Me.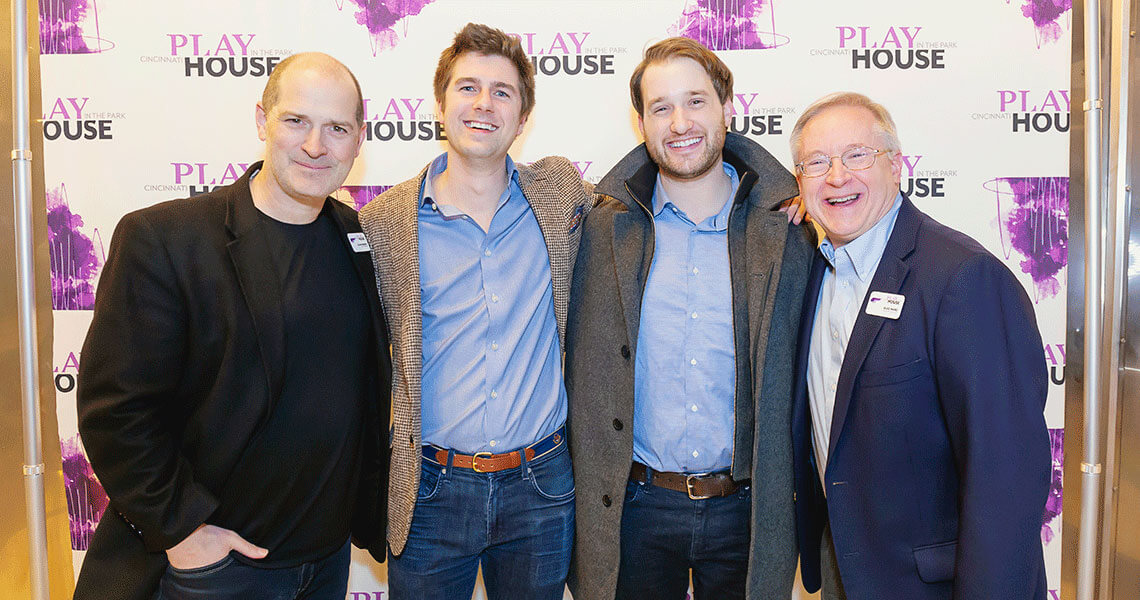 Artistic Director Blake Robison, Austin Schiff, Albert Vontz IV and Managing Director Buzz Ward.


Thank you to Heidelberg and the Vontz family for your unwavering support of the Playhouse and for continuing your long-lasting legacy. We raise our glasses and toast to you!