Lighting Up the Playhouse for a Cause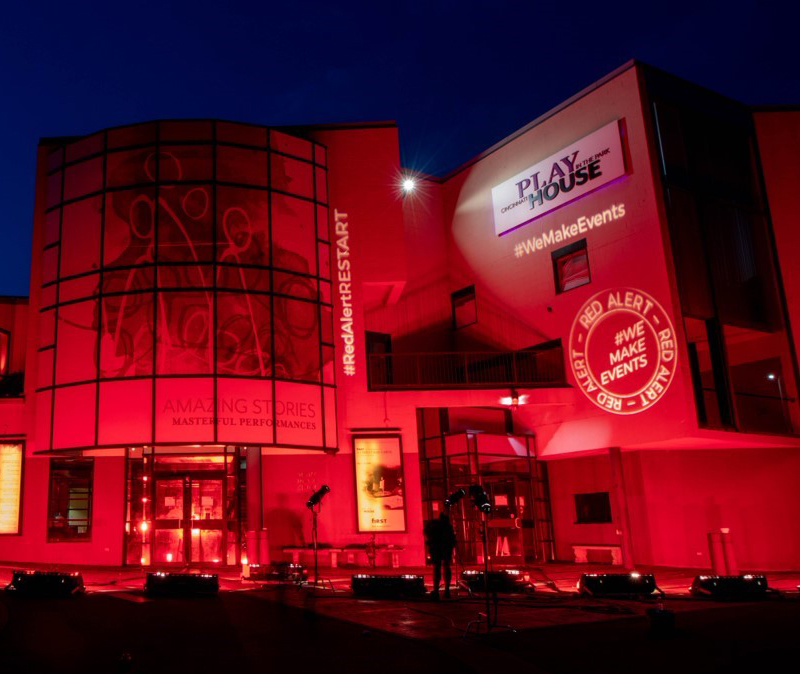 See how a group of Playhouse staff volunteered their time to light up the building in red from 9 p.m. to midnight on Tuesday, Sept. 1, for a cause.
Why is the Playhouse lit up in red?
When we found out that We Make Events North America was "going red" for the 12 million people out of work due to COVID-19, we knew we needed to participate. Did you know:
• Live events (including theatre) employ over 12 million people.
• Live events contribute over $1 trillion annually to the US economy.
• 95 percent of live events have been cancelled due to COVID-19.
• 96 percent of companies have cut staff and/or wages.
• 77 percent of people in the live events industry have lost 100 percent of their income, including 97% of 1099 workers.
On Sept. 1, #WeMakeEvents — coalition of trade bodies, businesses, unions and live events workers — joined forces to light up their venues, homes and cities red in over 1,500 locations across North America to raise public and media awareness in support of the live events sector.
---
A Group Effort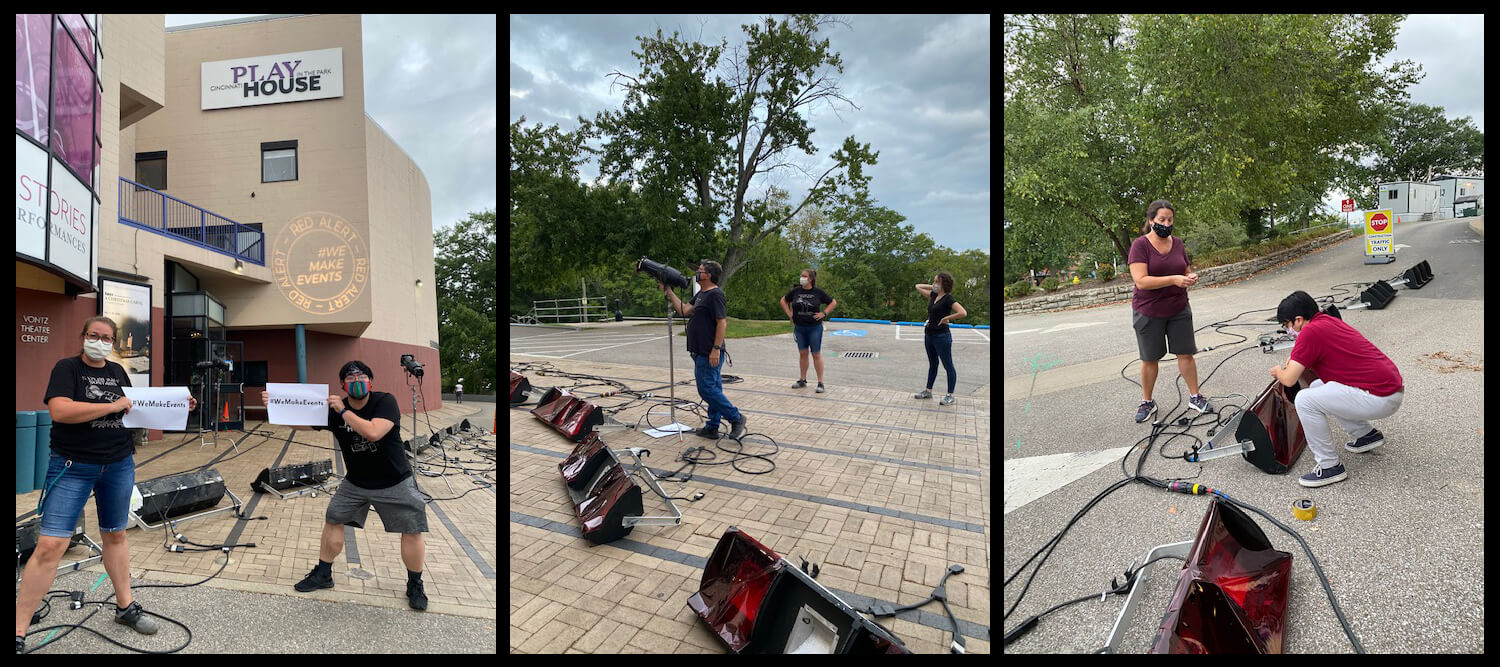 Members of Playhouse staff volunteered their time to make this light-up possible. This includes folks who are still on contract with the Playhouse and individuals who have been furloughed due to a lack of public performances because of COVID-19. Thank you to John Parr, Veronica Bishop, David Lopez, Jon Pullen, Jessica Lucas, Greg Falcione, Julia Hasl Miller, Fabrizio Almeida, Leah Busse, Suann Pollock, Amy Stier, Bill Coats, Clint Nessler, Brian Anderson, Blake Robison, Debra Hildebrand, Ariana Moses and Vincent Lighting for their time and expertise on this project.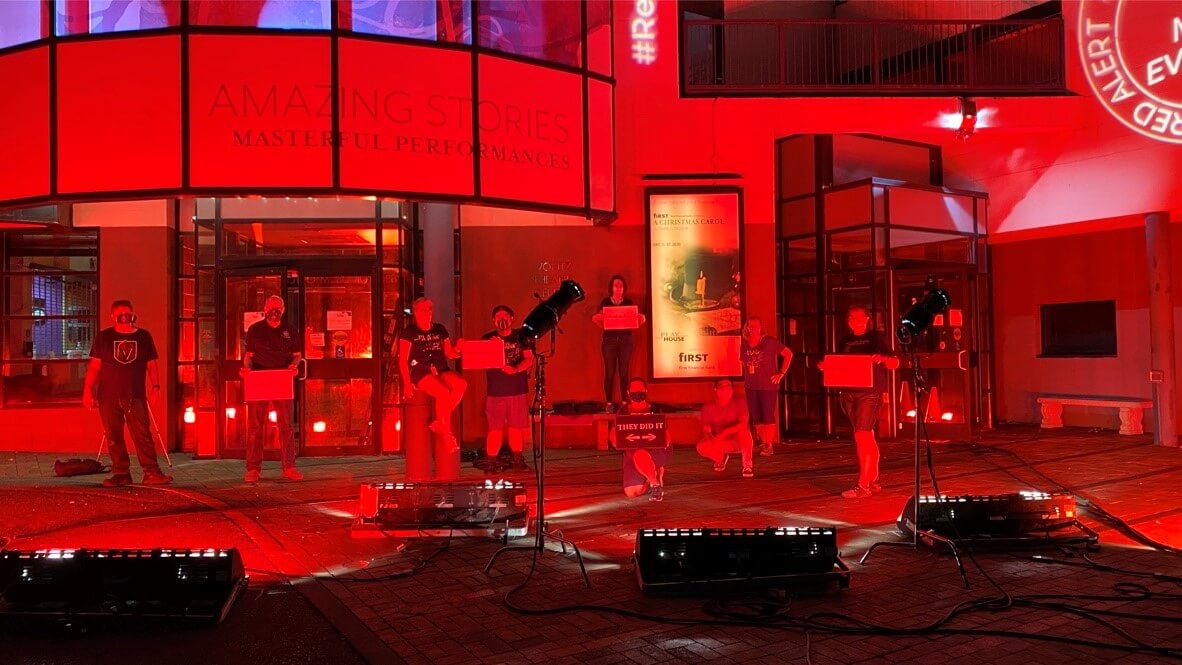 ---

How You Can Help
We need your help to bring back live entertainment! #RedAlertRESTART will only jump-start relief for the live events industry with mass participation. We need industry workers, venues, fans and artists to all unite for the cause of saving the places we love. There are three major ways that you can help:
1. Contact your representatives in Congress, and urge them to pass the RESTART Act and extend PUA and FPUC using the easy form at the bottom of wemakeevents.org.

2. Post a red-tinted photo of your favorite live event to your social media with a caption like the following:
#RedAlertRESTART 🔴 The live events we love may never recover from the pandemic, we need to take action! Take 2 minutes to contact your representatives, and post a red photo of you at your favorite event, too: https://wemakeevents.org #WeMakeEvents #ExtendPUA
3. Check out the hashtag #RedAlertRESTART and share/retweet images of venues and live events workers you love.

Thank you in advance for your support of the live events industry and for supporting your Playhouse through this time.